Participants in the program were the representatives of the Investor, Project Management Board, Sigma contractor and the other contractors on the project. At the rehearsal, besides providing information on the major fires, causing serious damage to people and property occurring nationwide and in Hanoi in recent years, the reporter has informed the basic knowledge about the fire prevention and fire-fighting, the causes of fire and some fire-fighting measures at the office and family. In addition, Sigma employees at the project were also instructed to use on-site fire-fighting, escape skills, fire-fighting measures.

Under the guidance of the Firefighter at No.8, Sigma employees in the project have been using the means of flotation, CO2 flaring to extinguish the fire and how to handle the situation quickly.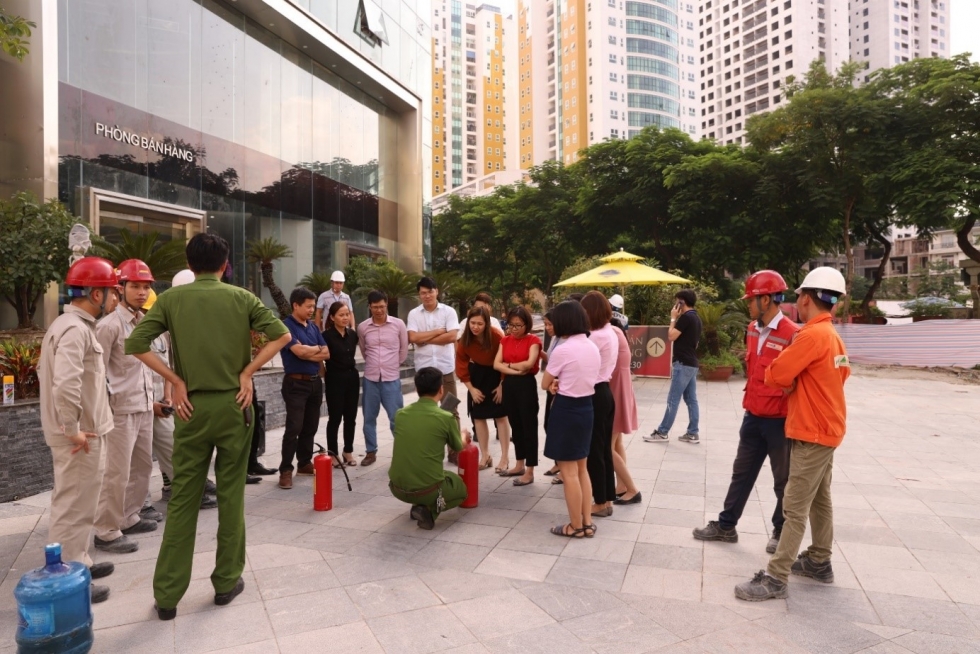 In addition, this program also included a traffic test plan, test the water supply system for fire-fighting in the event of a power failure or inactive pump station.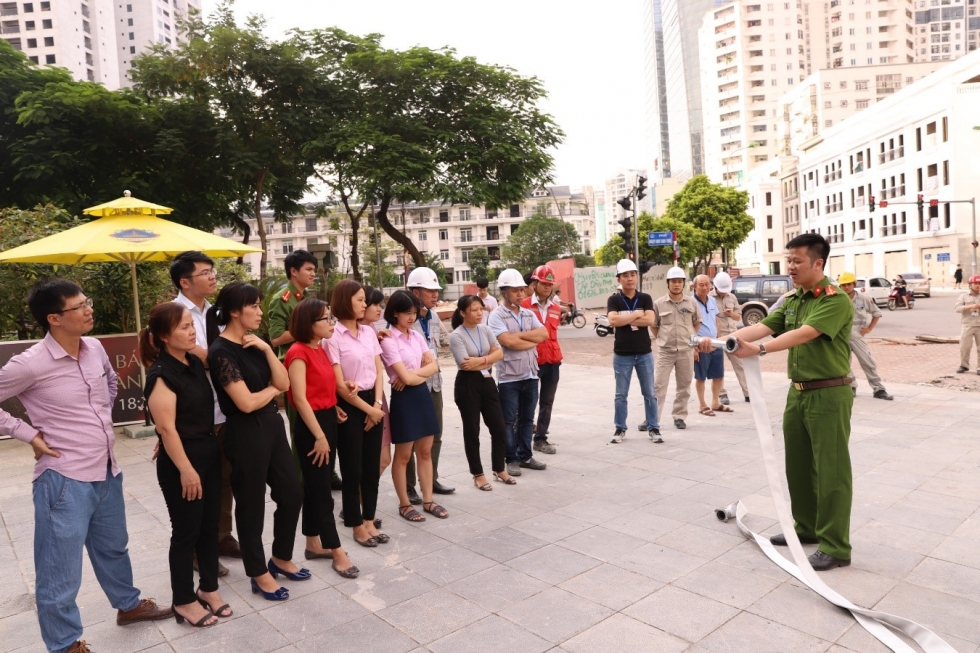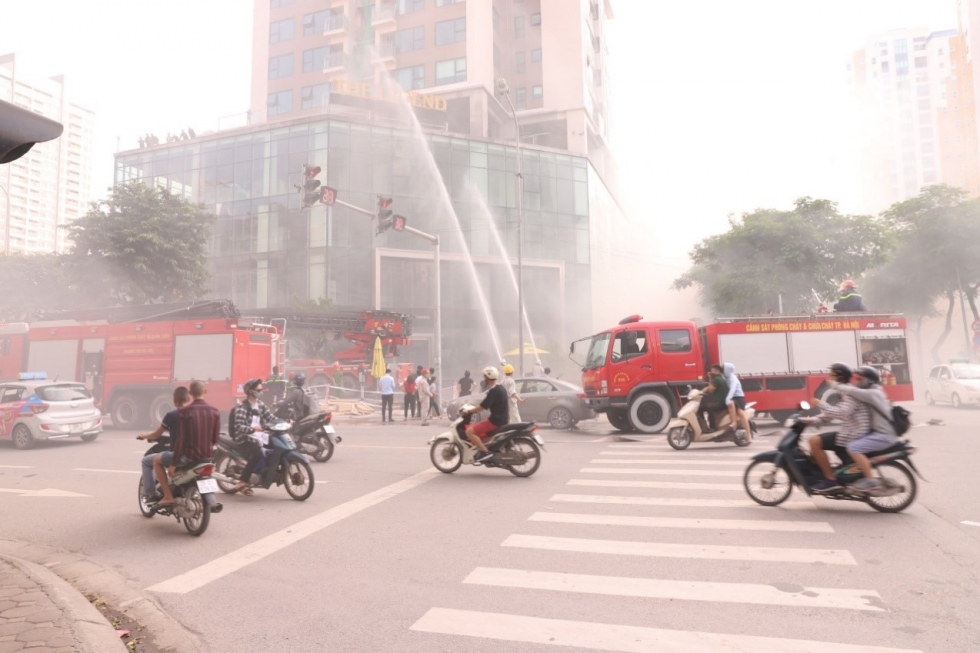 Organizing training on fire prevention and fighting was also an opportunity for Sigma employees at The Legend project to improve their knowledge and sense of responsibility for fire prevention and fighting, thus actively taking part in fire prevention and fighting activities, ready to respond to any fire situation.

Some photos of the rehearsal: