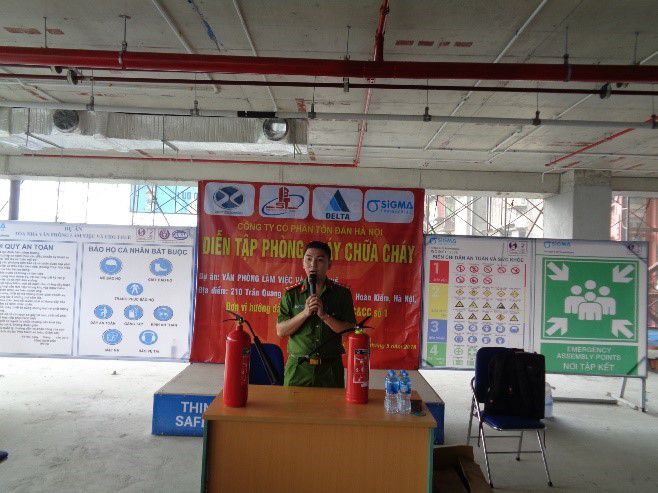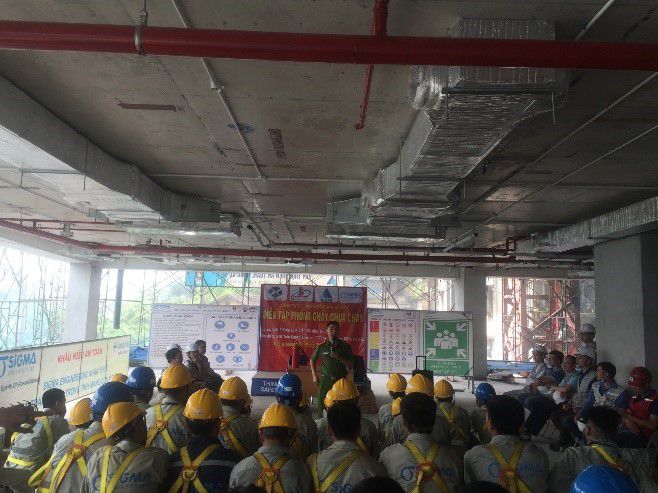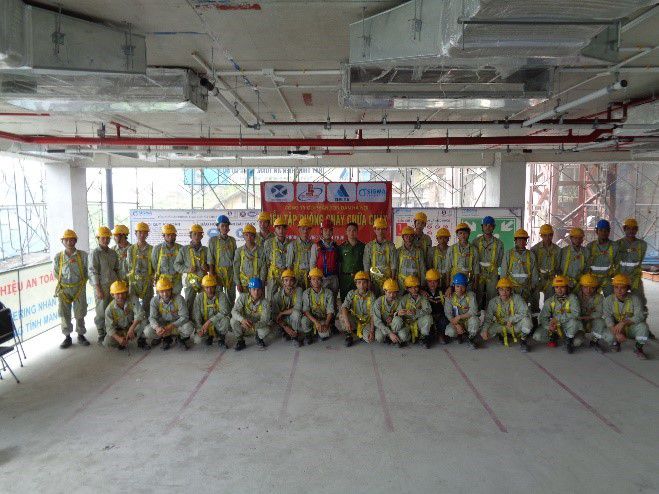 Practice firefighting at No. 17 Tong Dan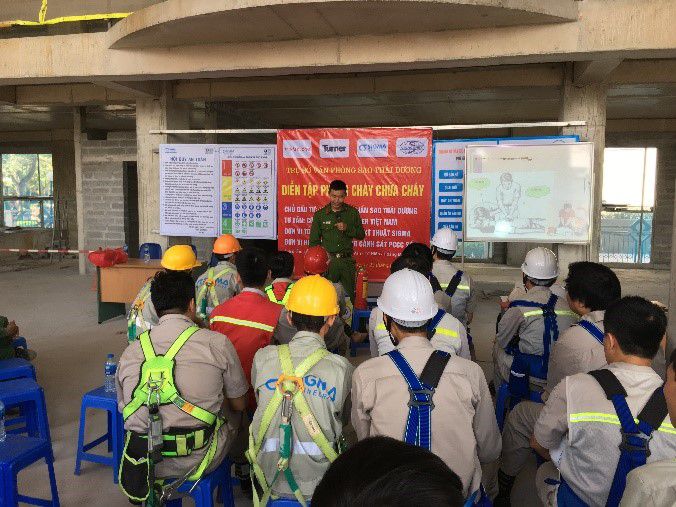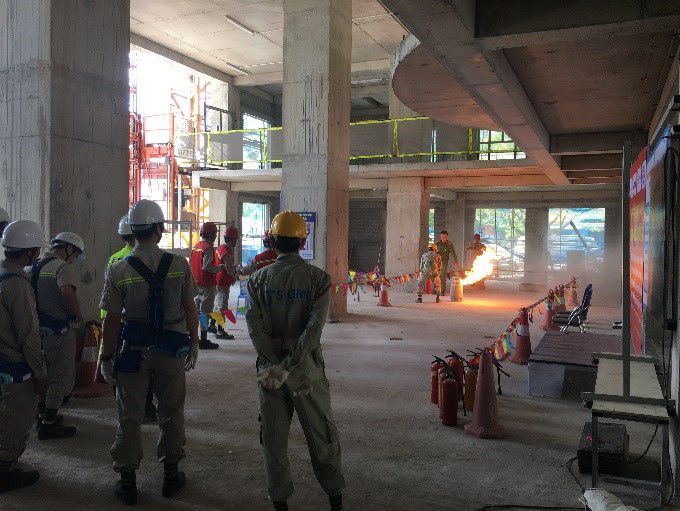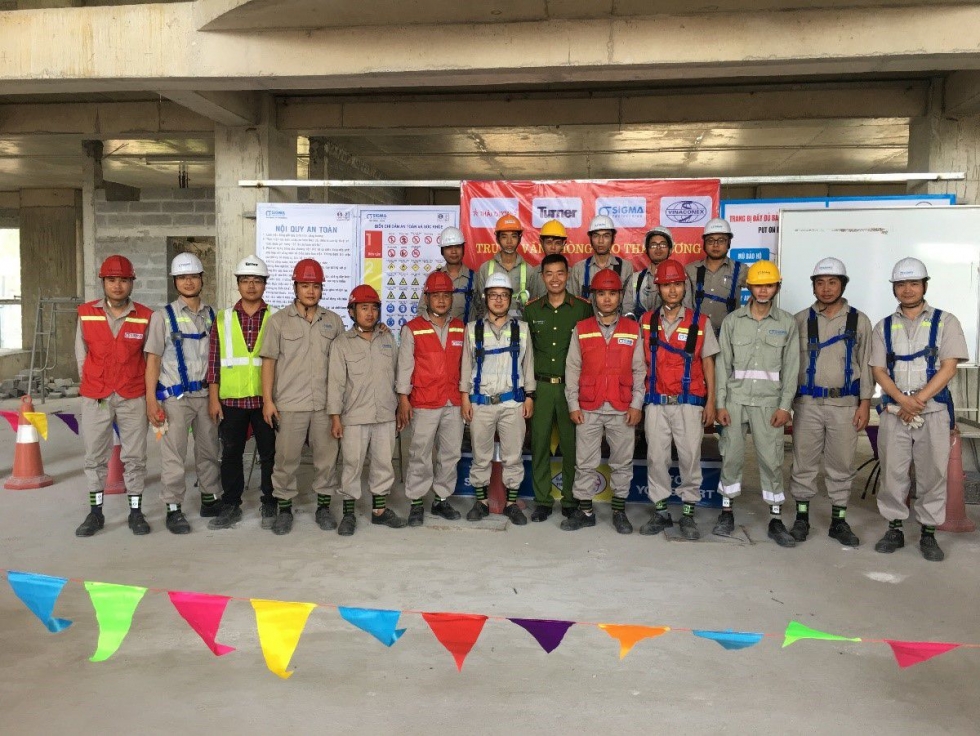 Fire safety training at Sao Thai Duong project
Throughout the firefighting exercise at the project, besides fostering theoretical knowledge, learners were also practicing the skills of using firefighters, rescue skills, first aid skills in emergencies hypothetical situations in order to be able to proactively handle and reduce risks.

On the same day, on May 12th, 2018, Mr. Nguyen Dang Ninh – The Vice Chairman of Labor Union of Hoan Kiem District and representatives of Safety Committee of Sigma Engineering JSC were also attended at the project.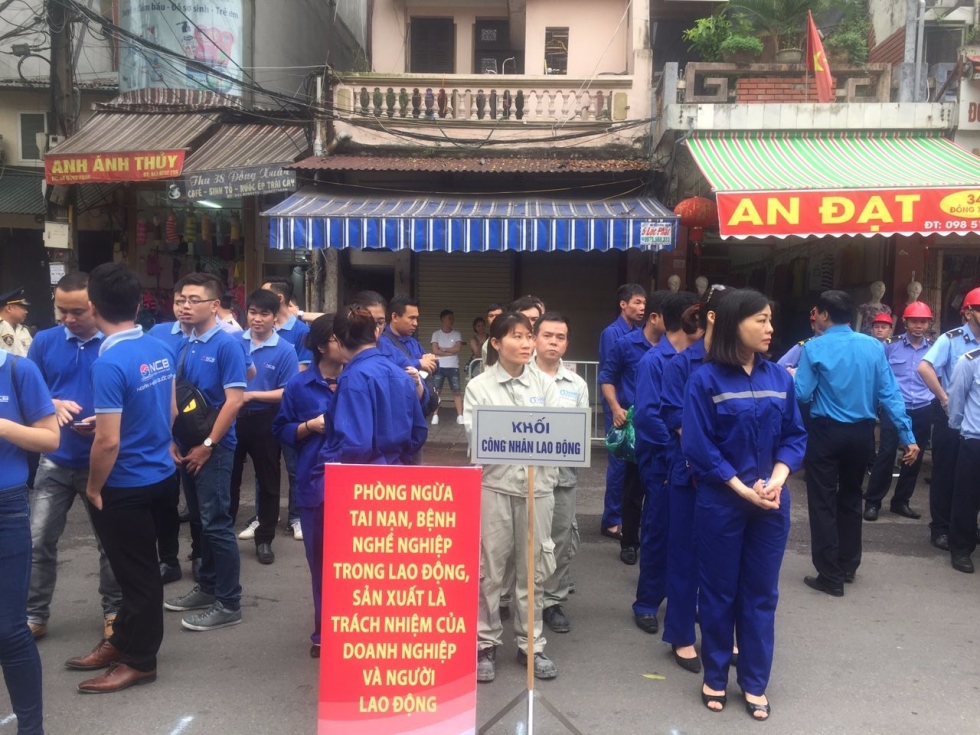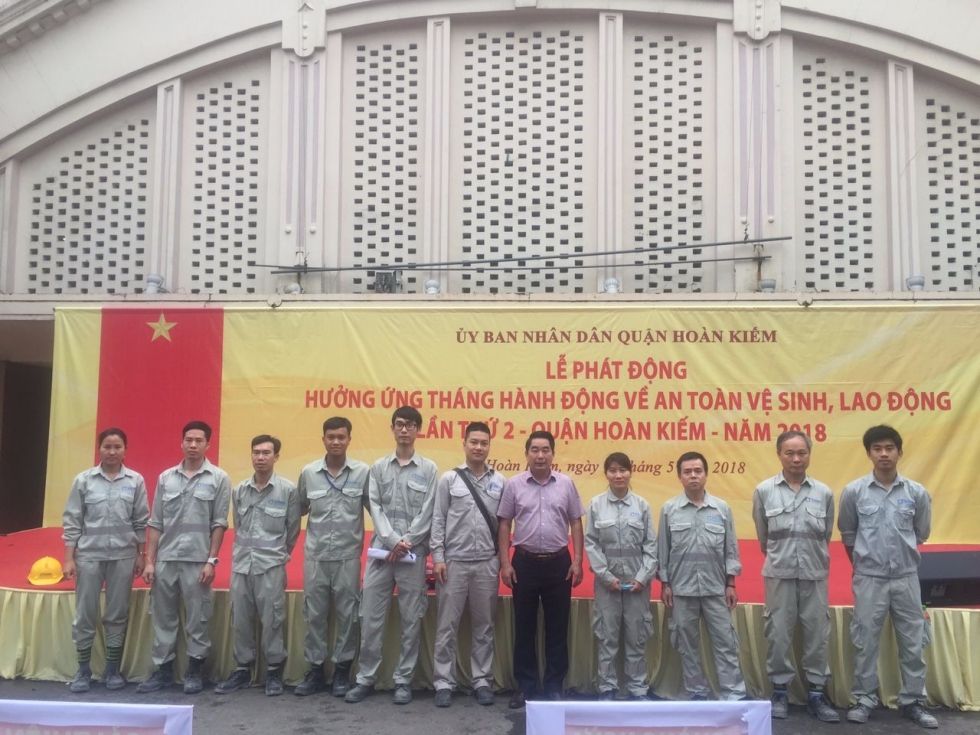 This year, Sigma attended a ceremony titled "Active prevention and control of dangerous and harmful factors in the workplace to reduce occupational accidents and diseases", with the aim of promoting and improving the quality of the movement "Green - Clean - Nice, ensuring occupational health and safety"; to intensify the inspection, supervision, detection and timely handling of risks which may lead to labor accidents and occupational diseases.

With the characteristics of M&E engineering, safety in the working environment always ensured by Sigma, applying strict labor safety procedures to employees. At Sigma, we always put the motto "Safety from the heart", committed to raising awareness of ourselves and those around us, contributing to the promptness, quality and safety of our projects.

Not only focused on the OSH training in the project, in the morning of May 26, 2018, Safety Committee of Sigma Engineering JSC also cooperated with the Hanoi Fire Fighting University held training session training firefighting and rescue staff at the workplace.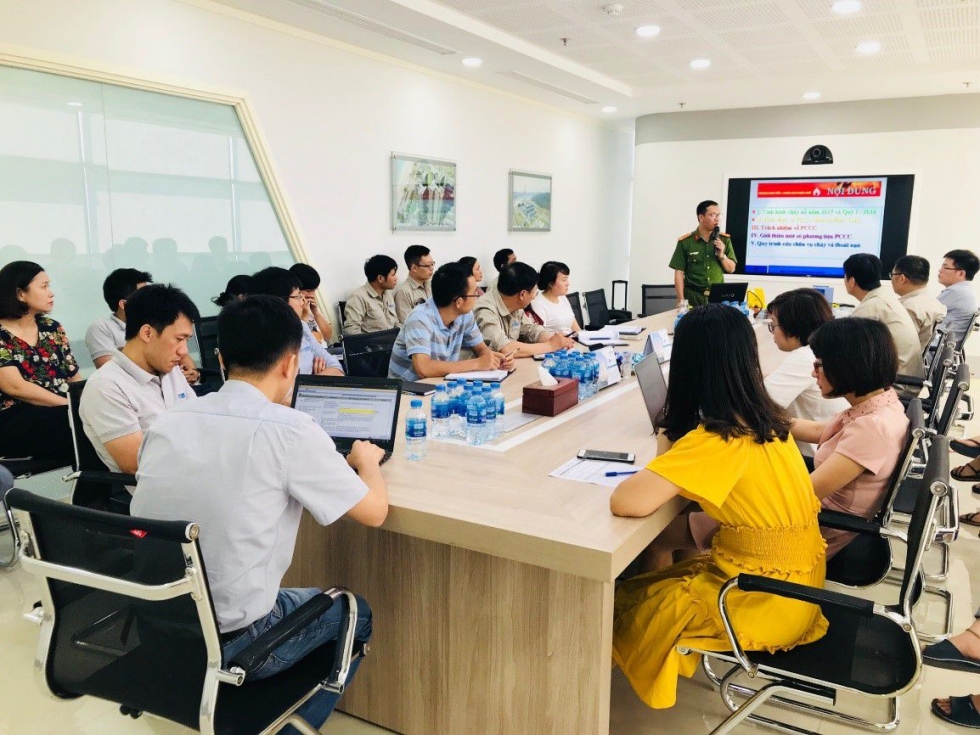 The training session was led by Lieutenant Colonel, Mr. Tran Van Dong - Lecturer of Fire Prevention and Fighting Department at Hanoi Firefighting University and the presence of nearly 60 staffs of Sigma Engineering JSC. During the training session took nearly three hours, the Lieutenant Colonel has shared many practical examples of fire situation in the city, attracting the attention of many students.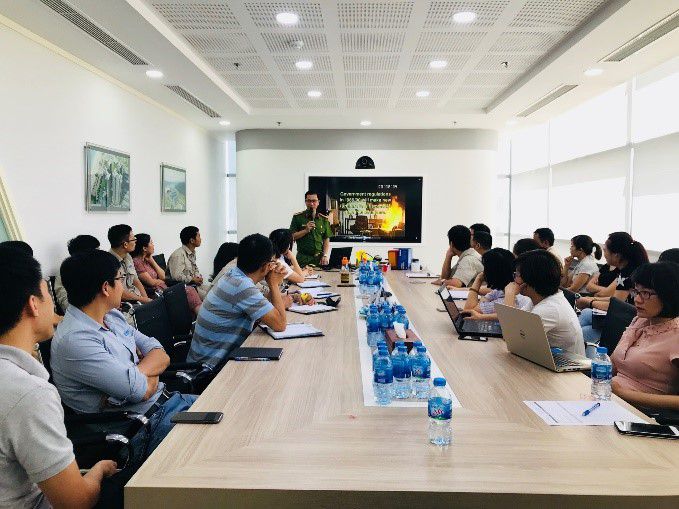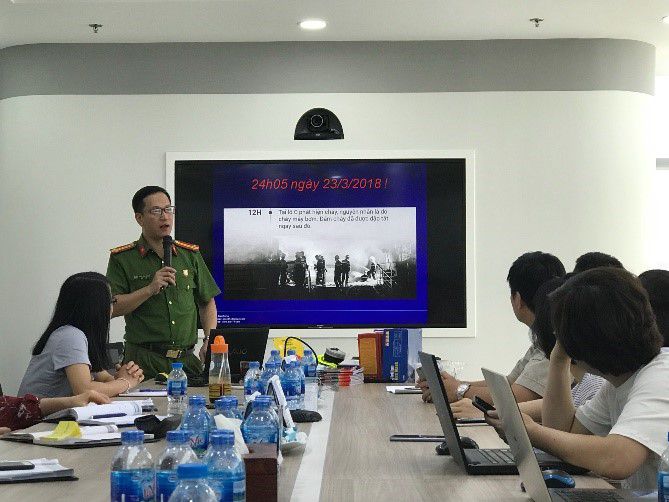 The real examples of fire situation in the city over the past year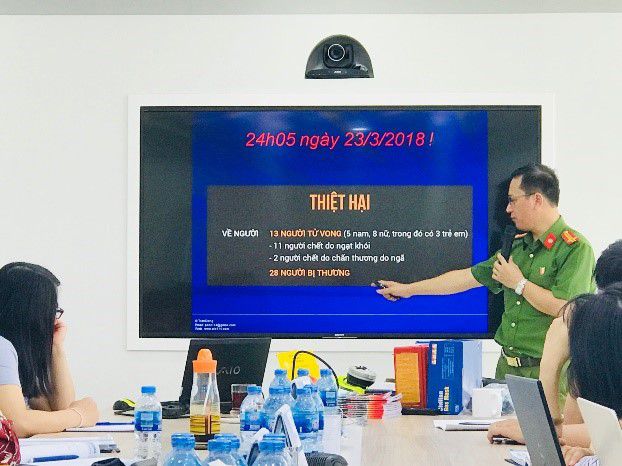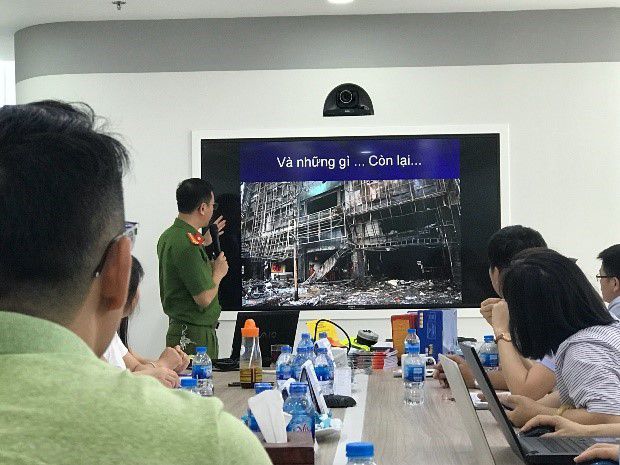 "The talking numbers" caused by fire
After that, the lecture introduced how to handle the fire, the causes of fire and the rescue skills…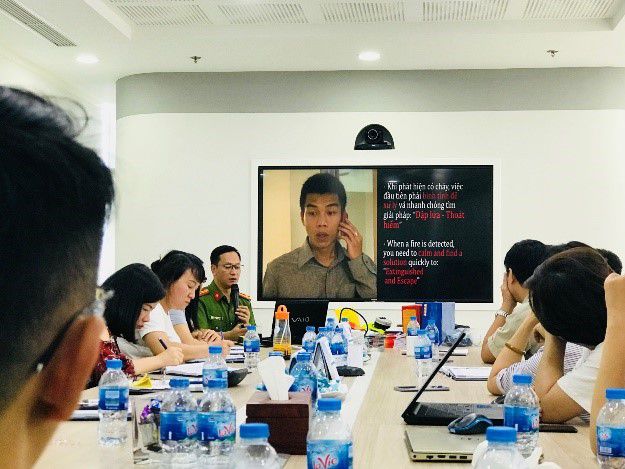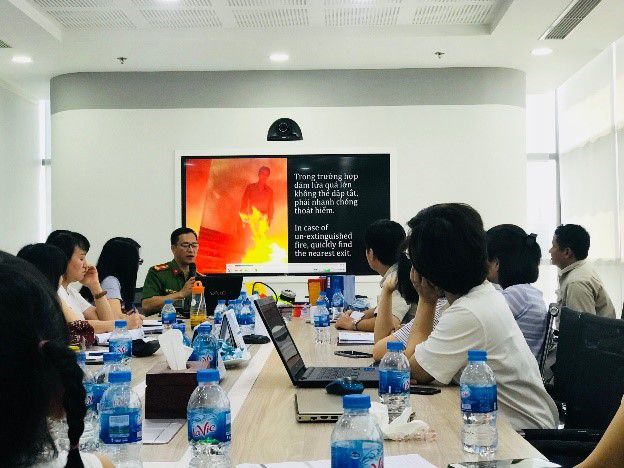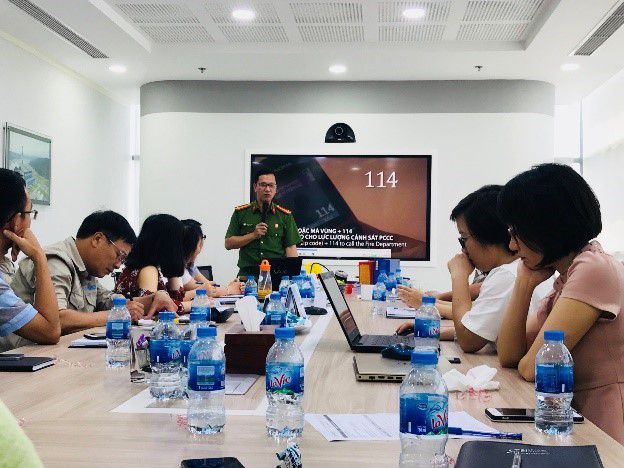 How to handle the fire in a specific situation
Participants can interact with fire prevention and firefighting equipment which were instructed by Mr. Dong in the classroom.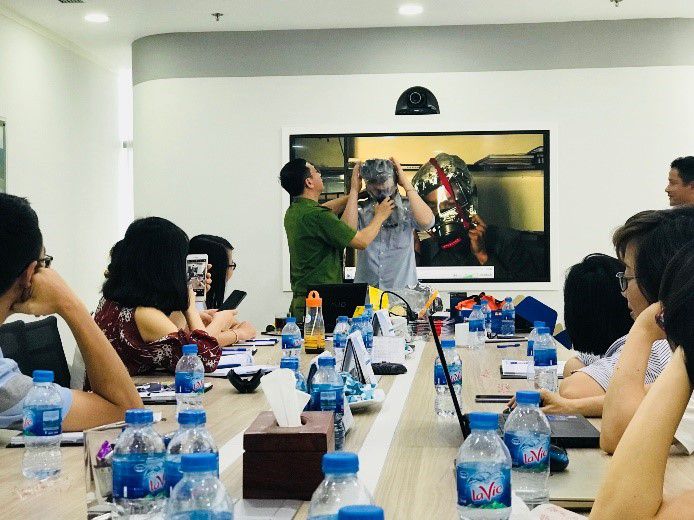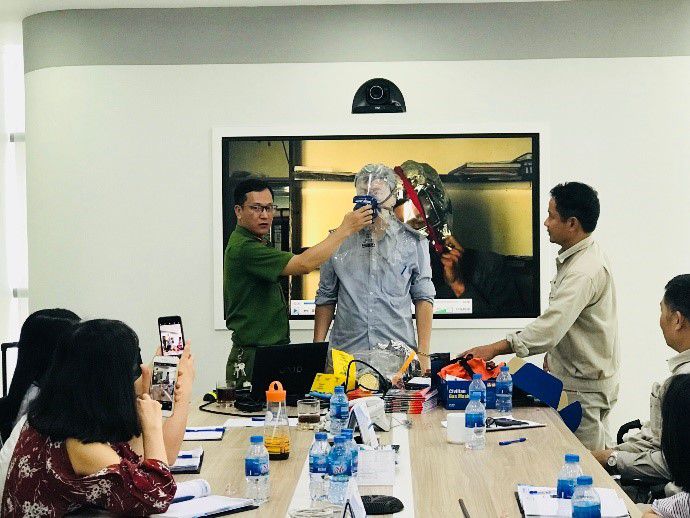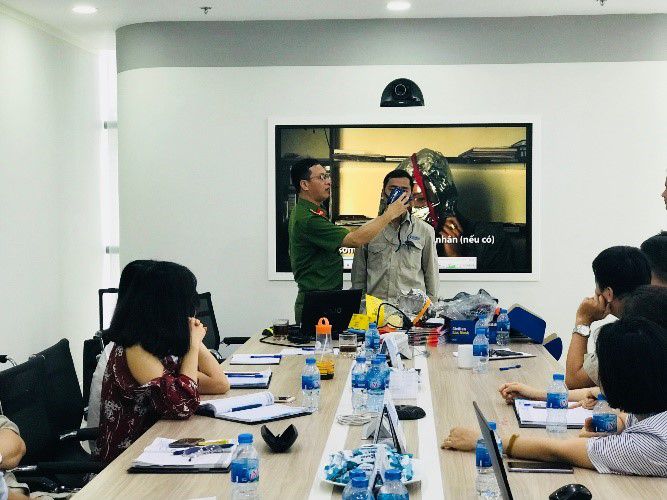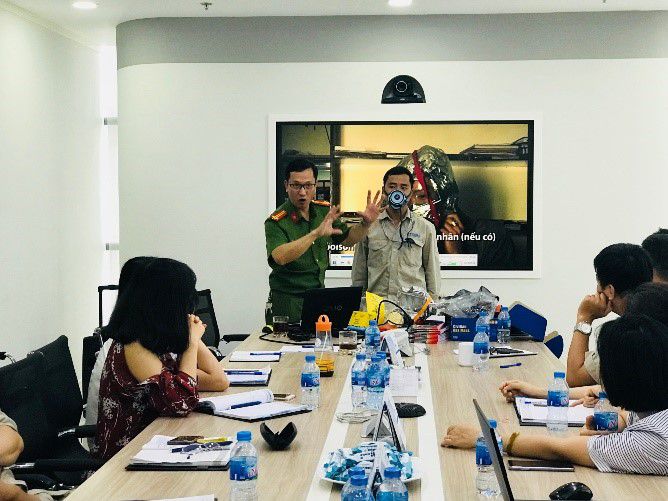 Introduce the mask types and practice on the class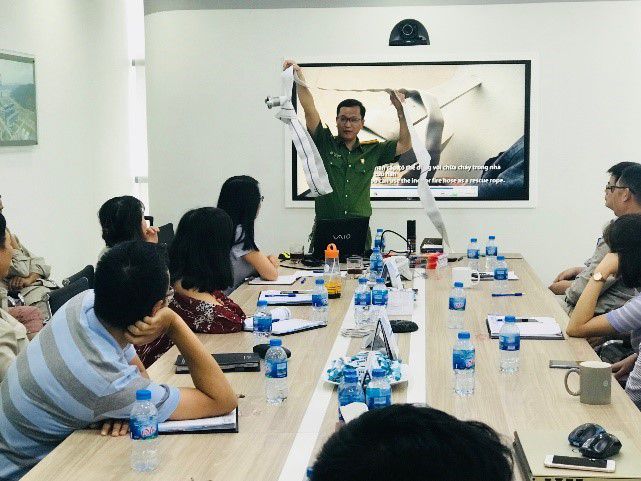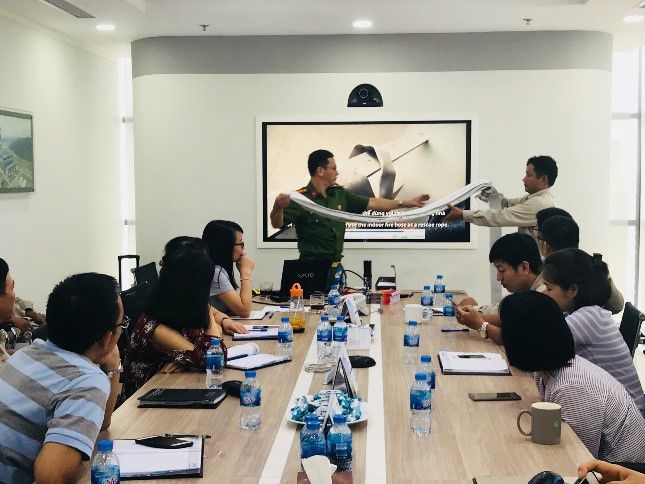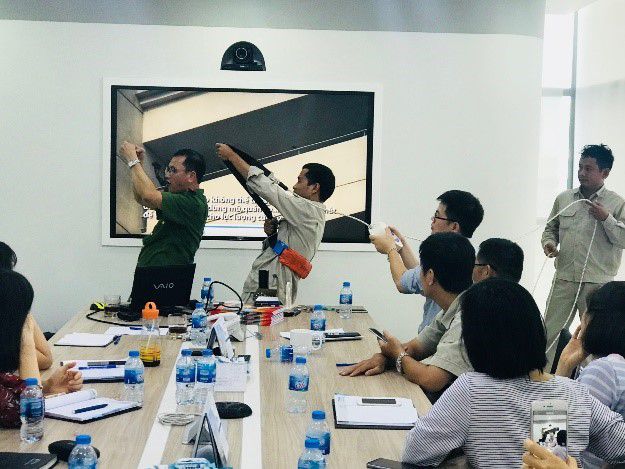 Students were allowed to practice the fire safety intermediately
At the end of the training session, trainees have increased the knowledge of fire safety as well as know how to handle and use firefighting equipment and ready to rescue in time when fire occurred.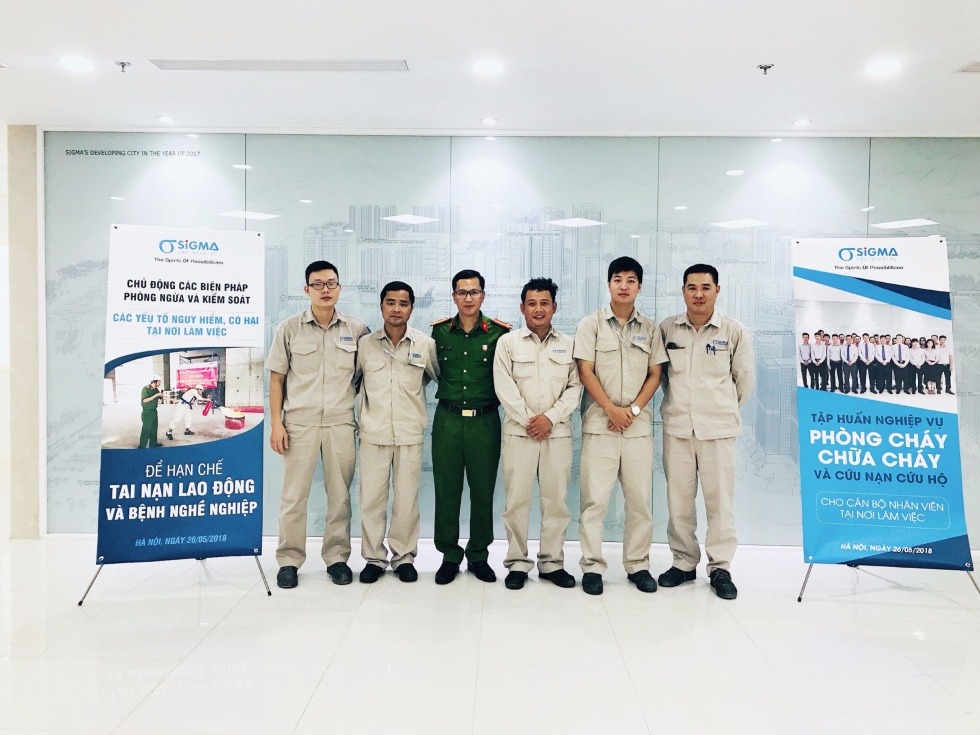 Representatives of Sigma Engineering JSC together and the lecture took the photos after the training