After more than a year of implementation, The Legend project has reached the milestone of over 350 thousand hours, was honored by the owner - Dai Viet Intellect JSC awarded the certificate of merit achievement in OHS activities, contributing greatly to the work of OHS.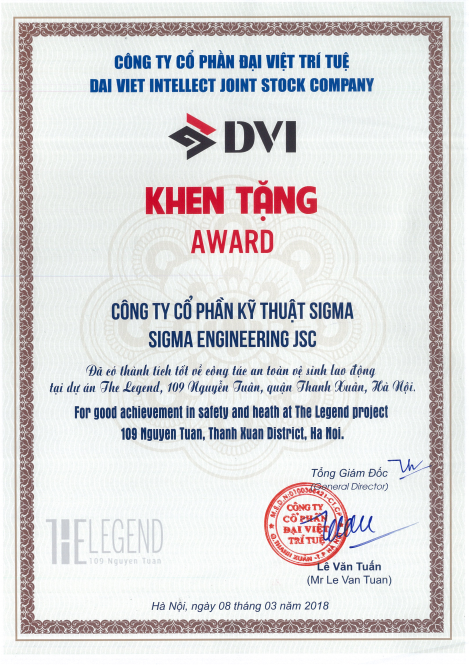 Sigma honored for receiving a good achievement in OSH
The project's owner always set strict requirements in OHS management. One of the factors that play an important role in the success of the project is the human factor. The company regularly organizes training courses on occupational health and safety to help engineers and workers improve their professional knowledge on safety at the construction site.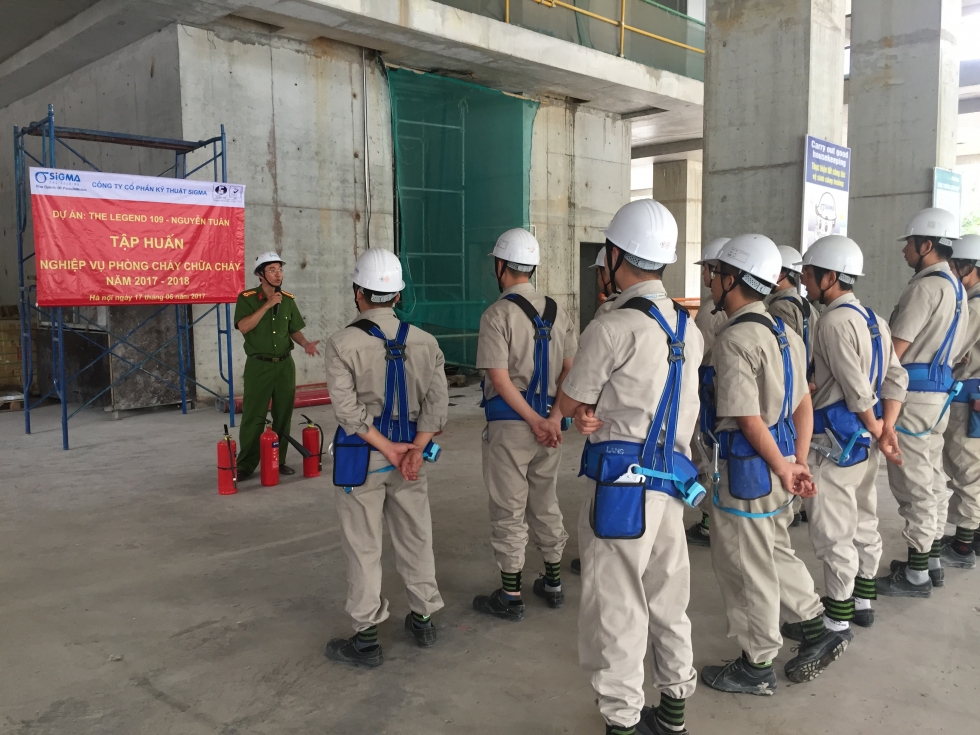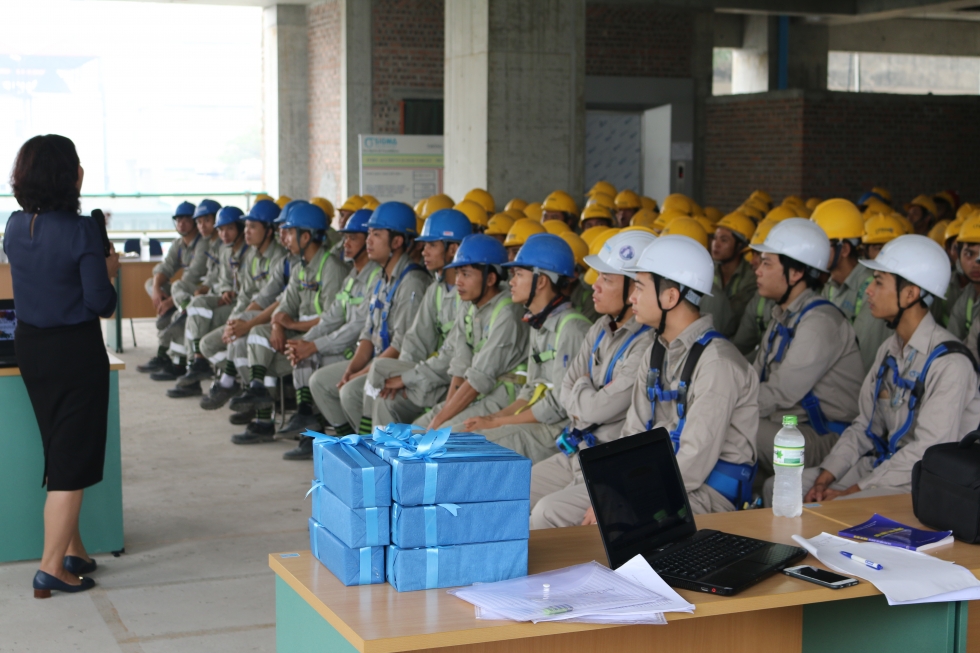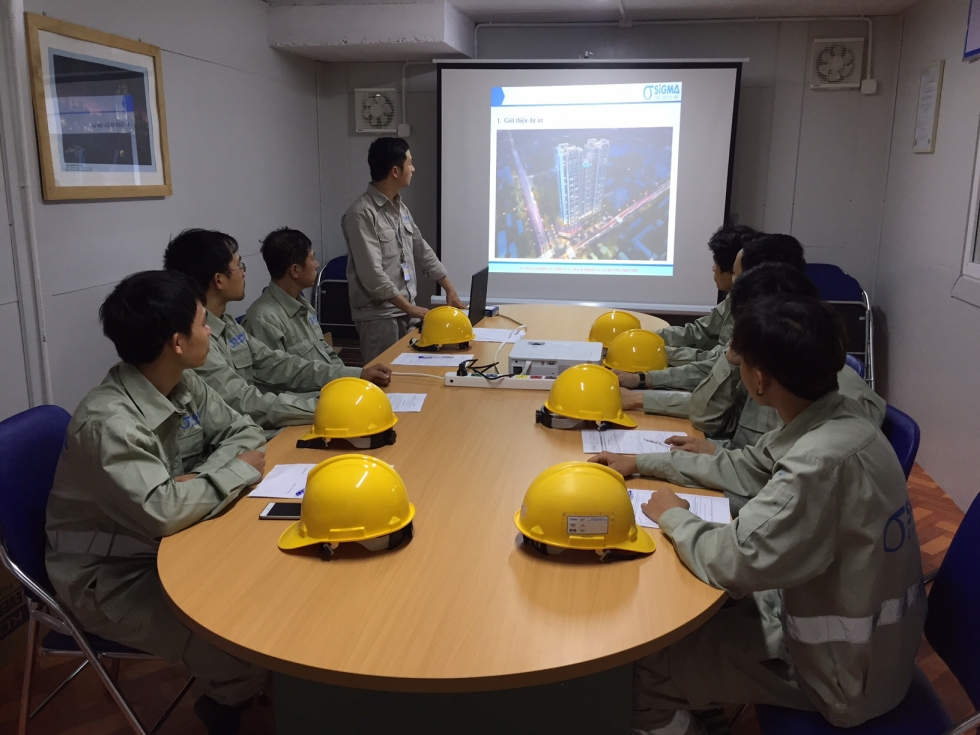 Training and coaching are well organized in the project
In addition, Tool Box Meeting daily is one of the "Sigma activities". At The Legend, each member will be aware of its value in bringing out opinions and ideas to carry out the work safely and effectively.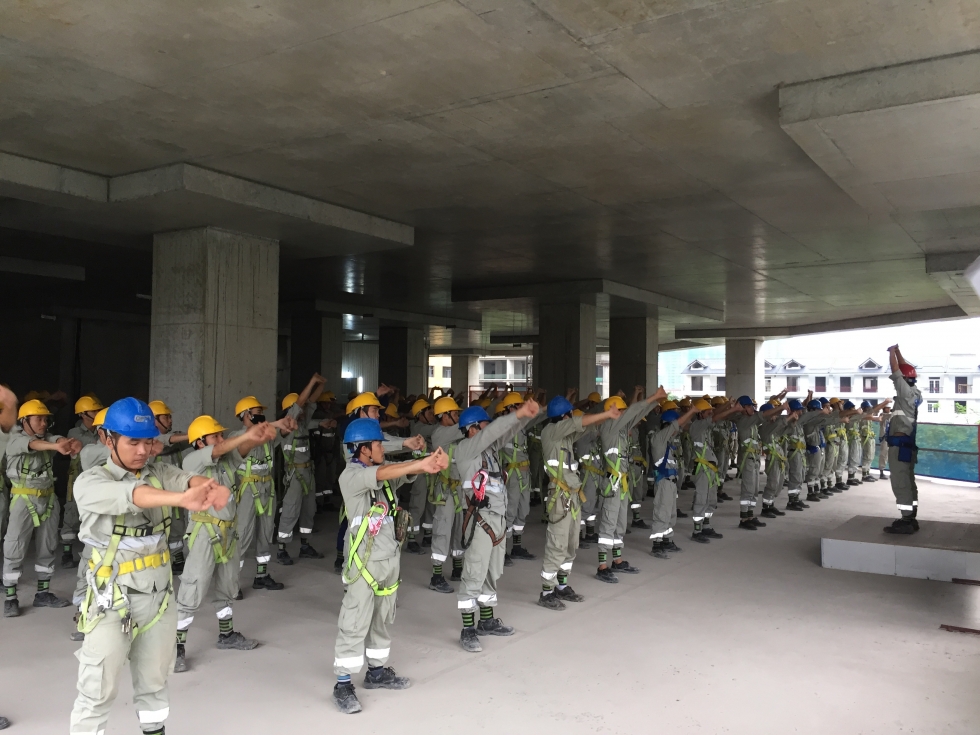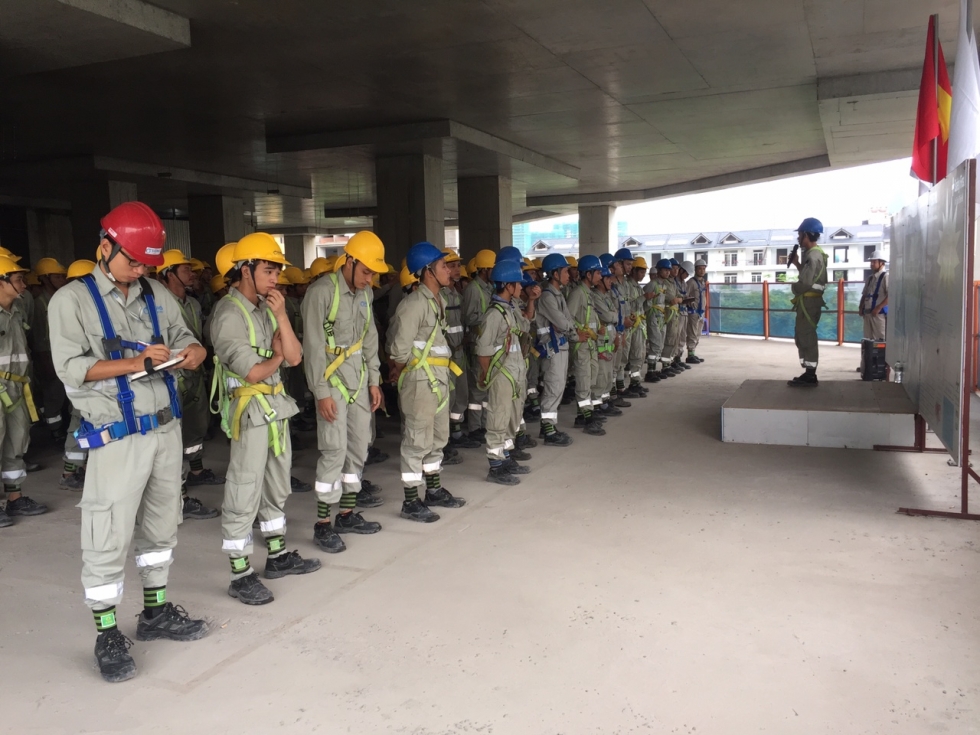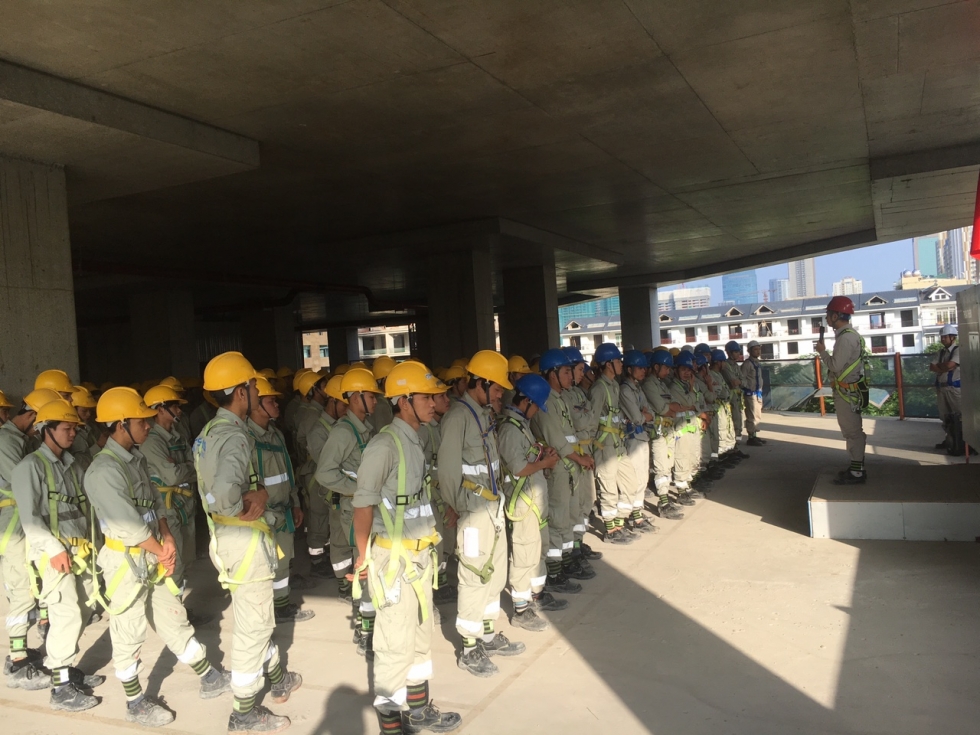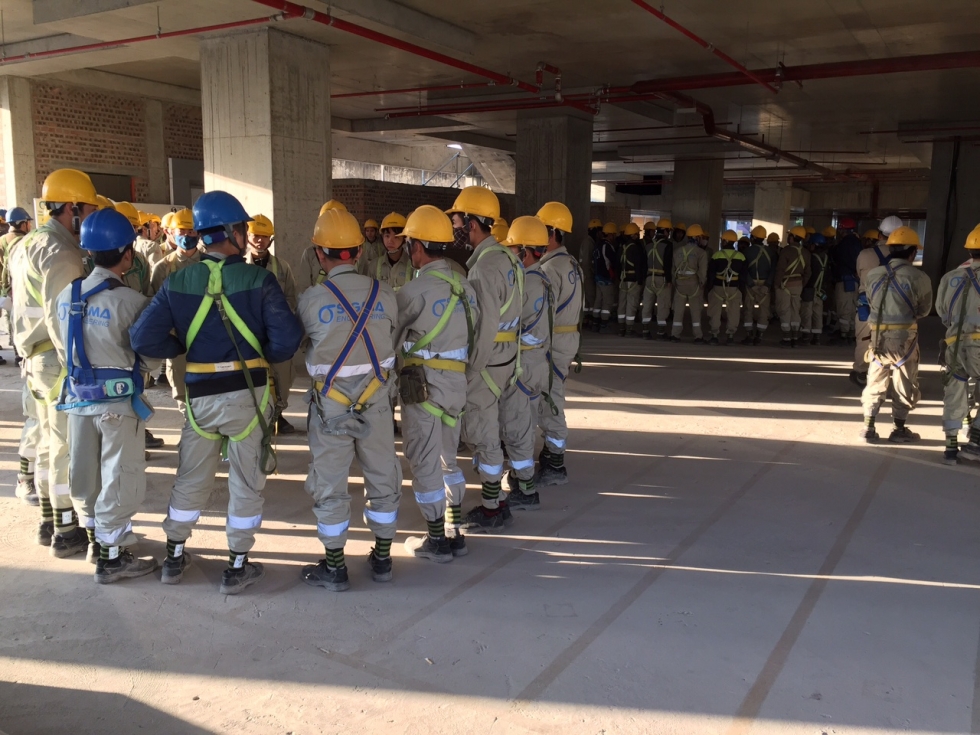 Tool Box Meeting daily at The Legend
With the aim of ensuring that the OHS work is implemented in a unified and well-understood manner, all staff members must be qualified for entry, all trained. All are trained in basic OHS and are equipped with knowledge of safety as well as knowledge of handling emergency situations that may occur on site. Sigma has defined the specific criteria and always strive to achieve, typical as:
High sense of discipline

Professionalism

The PPE equipment for the employees is adequate and appropriate

Equipped with safety signs that are both aesthetic and harmonious

Provide safe construction solutions for employees and ensure the progress of the project

Provide reasonable working and leisure time arrangements

Take initiative in implementing and participating in joint safety activities at the project

Always meet the requirements of occupational safety by the investor, consultant supervision

Willingness to support OHS units at the project.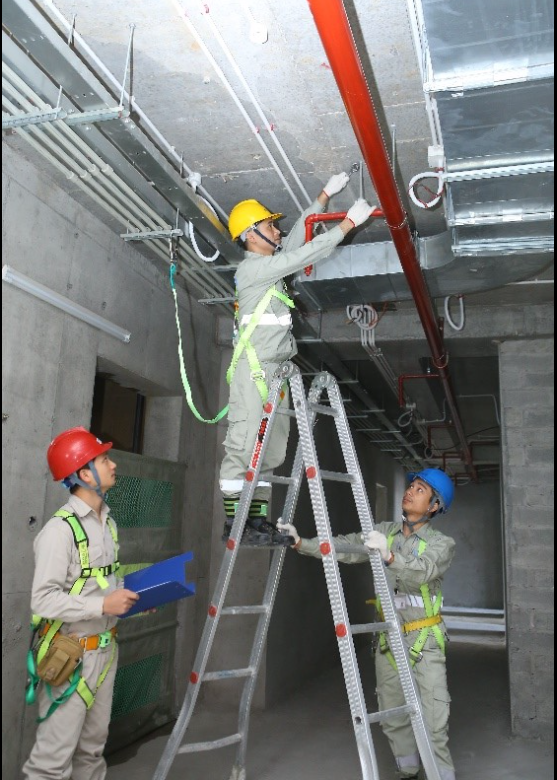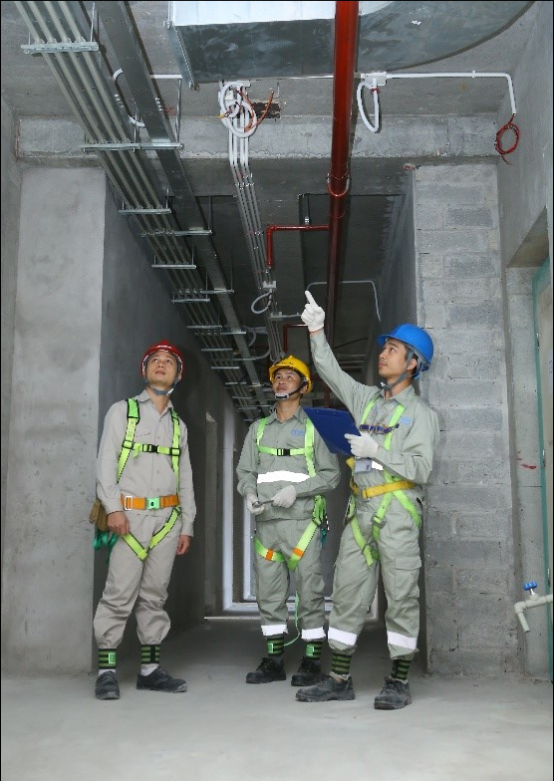 Sigma always fully equipped PPE before working on site
It can be said, the proud achievement that Sigma honor was achieved on March 08th was not personal, but it is the enduring effort of every day, every hour of all employees, safety section and close attention of the BODs. Hopefully, Sigma will continue to remain and uphold this precious tradition to gain more achievements in the future.