With the close attention of the BOD, safety policy has always been the top priority, at the end of November 2008, Sigma Engineering in cooperation with Fire Police No. 3 continued to implement a fire protection training program at FLC Twin Towers, 265 Cau Giay, Hanoi.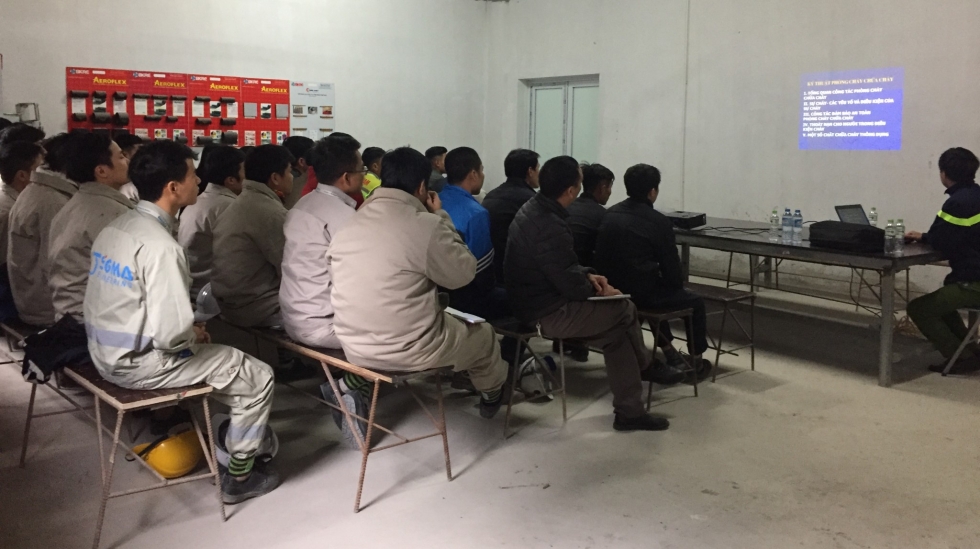 The participants were attended in the training program
At the training, Sigma and other contractors have been instructed skills and firefighting operations to limit the risk of damage to people and property in the construction work, which is implemented under the fire prevention and firefighting law. After being fully trained in theory, the participants were directly practicing the exercises.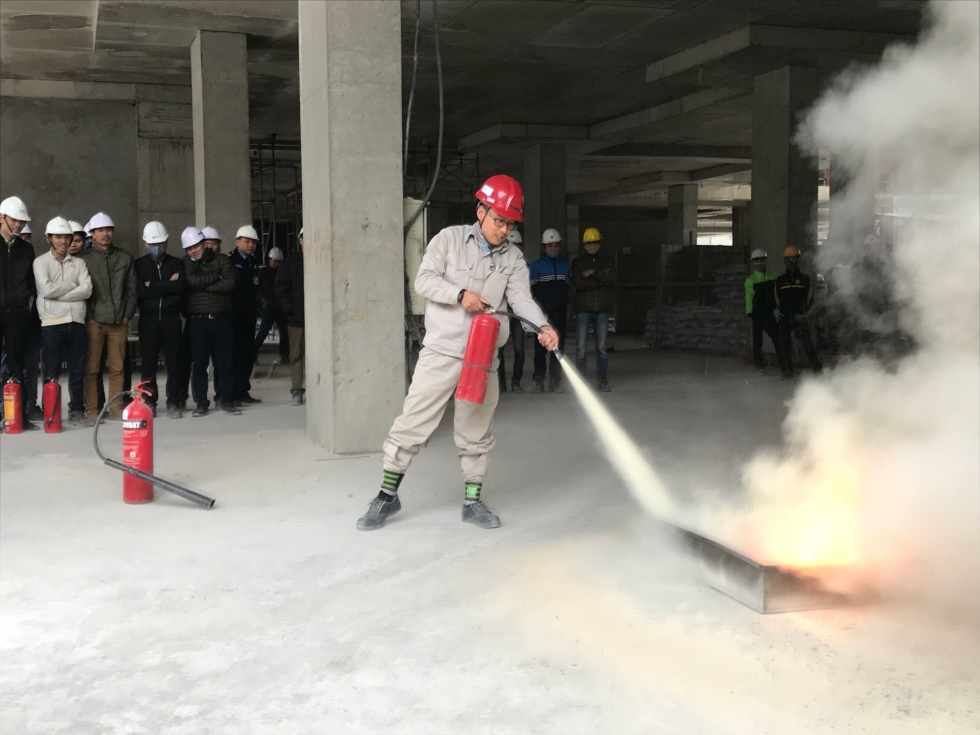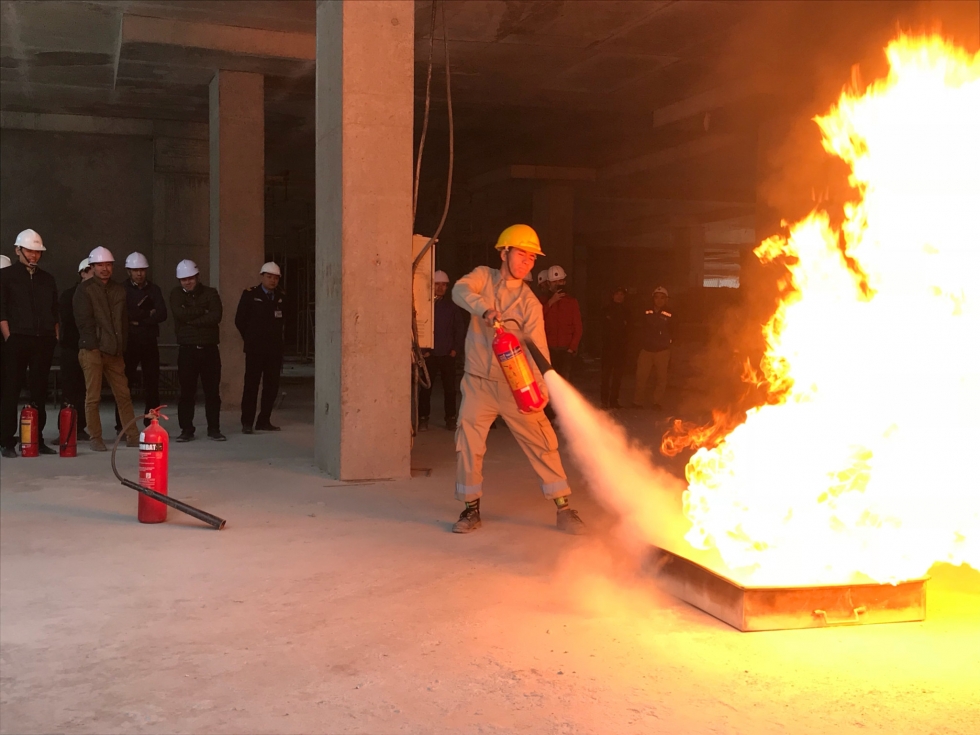 The participants were directly participating the exercises
Specific training contents include:
Law on fire prevention and fighting and guiding documents

Urgent measures in fire prevention and fighting

Regulations on receiving and processing fire alarm information and deploying firefighting activities

Rescue work of the fire fighting force in case of fire

Handling of administrative violations in fire prevention and fighting

Reference materials on fire and explosion incidents have happened nationally and internationally.
The training program ended successfully. Participants have been granted Fire prevention certificates after mastering the theory and know how to respond when the problem occurs.