Previously, on 28 and 29/11/2017, with the aim of verifying the corrective actions for the NCs found in previous audit and verifying systems implementation & their effectiveness inconsistent with registered scope, Sigma has deployed a BSI standard reassesment plan in two on-going projects: MB Grand Tower and The Legend.
Sigma Engineering has applied OHSAS 18001: 2007 standard in installation, testing and commissioning, maintenance of electrical, mechanical, technical systems for industrial and civil projects since 2012. To date, the Sigma OHSAS system has entered the second cycle of certification (2018-2021). Since the adoption of the OHSAS, the management has been significantly improved.
In this evaluation, participants were the representatives of BSI, including Mr. Do Thanh Ha (Leader of BSI Team), Mr. Tran Dung Tien and Mr. Nguyen Xuan Truc, on Sigma side, there were representatives of company's BOD – Mr. Nguyen Dac Tai with the heads of department at Sigma.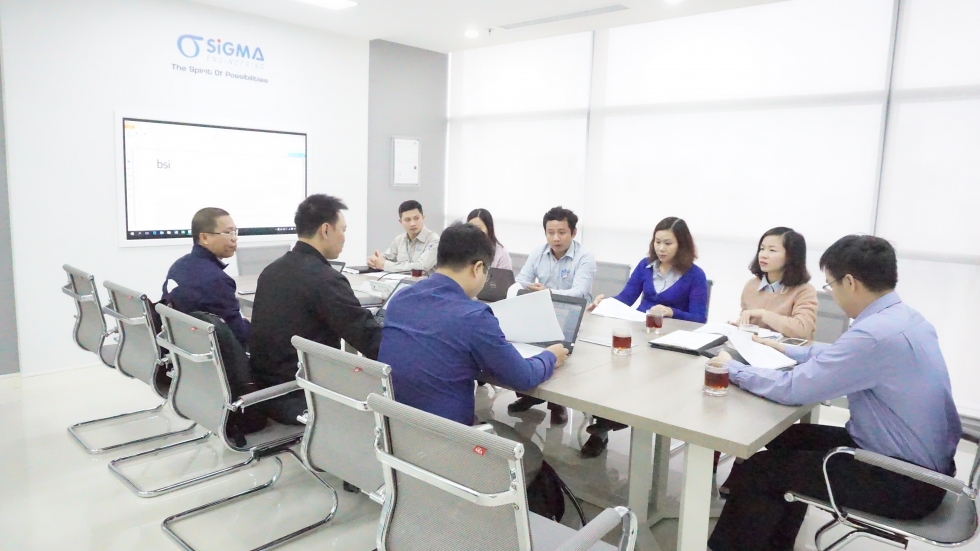 Opening meeting at the Head Office of Sigma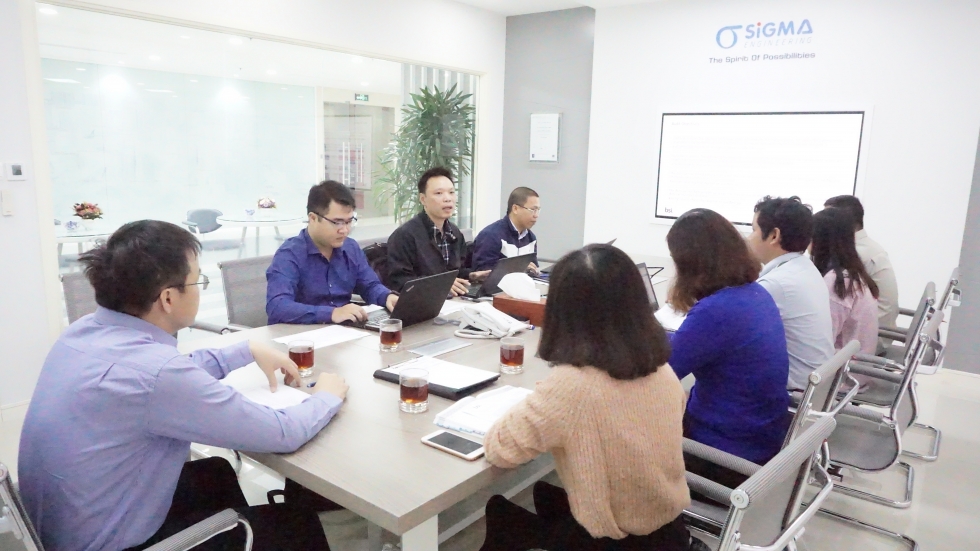 Attending the meeting were the representatives of BSI, BOD and heads of department of Sigma
The main content of the assessment includes the following:
Management process of the top management: management commitment, customer focus, safety policy, objectives

Review of change and follow up of previous visit of OHS

OHS Manual

Document, record control

Roles, responsibility & authority

Objective target, program

Management review

Internal audit

Verify non-conforming from previous

For Administration, Health, Safety and Environment Section: Checking competency and training, health, emergency preparedness & response.

Site tour and onsite checking at MB Grand Tower and The Legend

Document record, control

Hazard identification and assessment

Applicable legislation and others requirement & compliance evaluation

Operation control procedure establishment

Monitoring and measuring

Emergency preparedness & response

Incident investigation, corrective and preventive action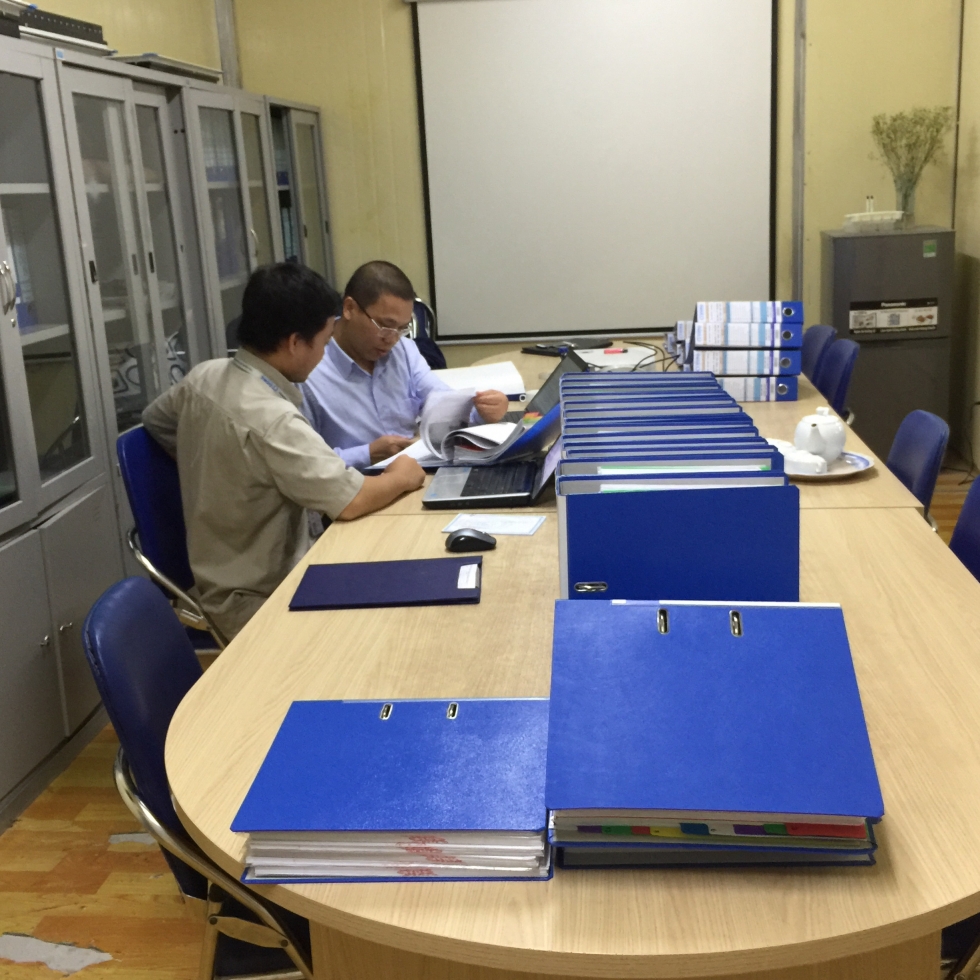 Evaluation meeting at MB Grand Tower project
At the end of the evaluation on 29 November, Mr. Do Thanh Ha gave a compliment to Sigma when overcoming the constraints of the previous review and he also pointed out some minor shortcomings in the current assessment.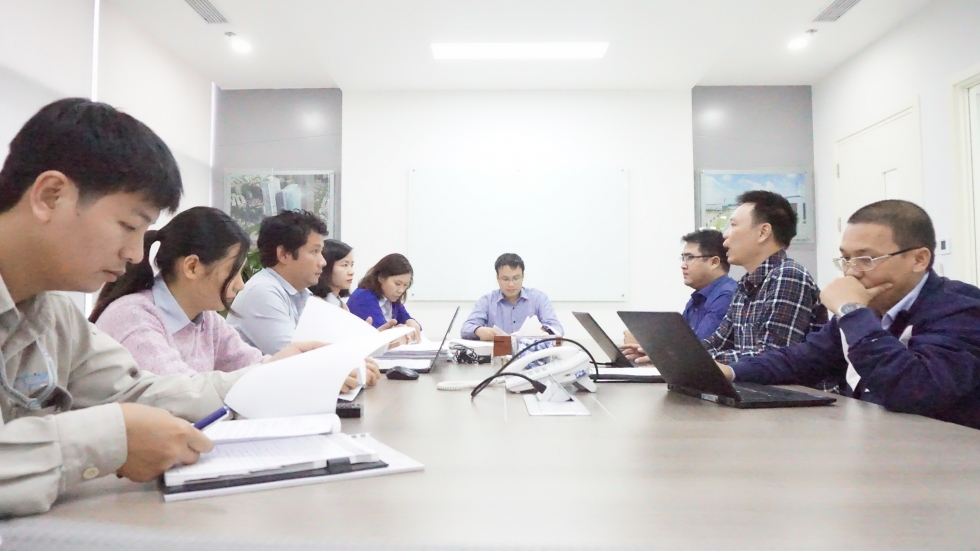 Closing Meeting of the assessment
Facilitated and supported by the Board of Directors, HSE Department has been seriously make the great efforts to deploy the system. During nearly two months, the limitations were completely overcome. After the evaluation, Mr. Le Tung Lam implemented the "Sharing a safety culture in project management, preparing an emergency action plan" program, contributing to the improvement of the system and improve safety at the project.

Re-attested this time as "special gift" on the occasion of the new year for the unremitting efforts of Sigma staff in general and Safety Department in particular. Compared with other contractors operating in the field of M&E, Sigma is increasingly confident in occupational health, safety, and the environment thanks to the close attention from the Board of Directors.