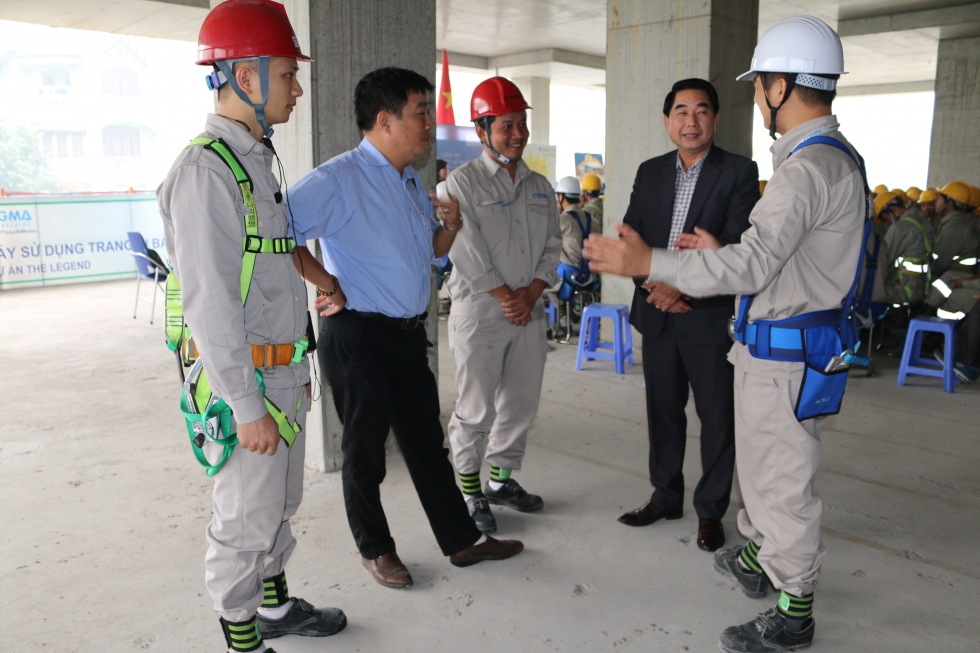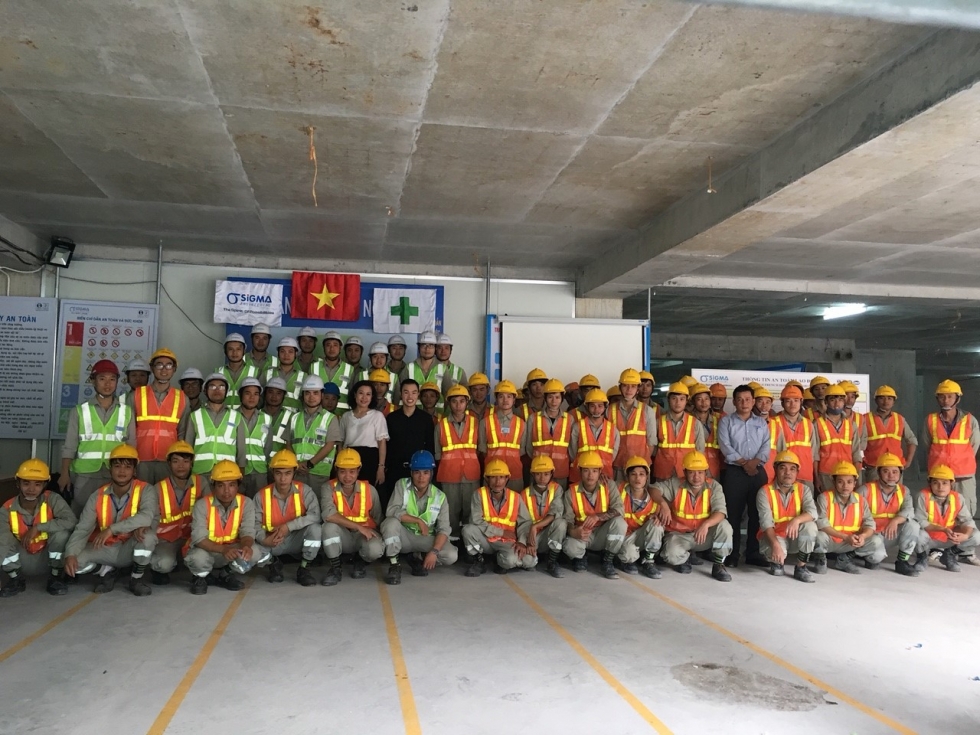 The representative of Labor Union and the Executive Board of Sigma Engineering at Hanoi French International Hospital and The Legend project
With the aim of overcoming shortcomings and limitations in the current social insurance policy as well as difficulties and inadequacies in an implementation, aiming to implement social insurance for all laborers, the new social insurance law has the new regulations have been added with the specific objectives.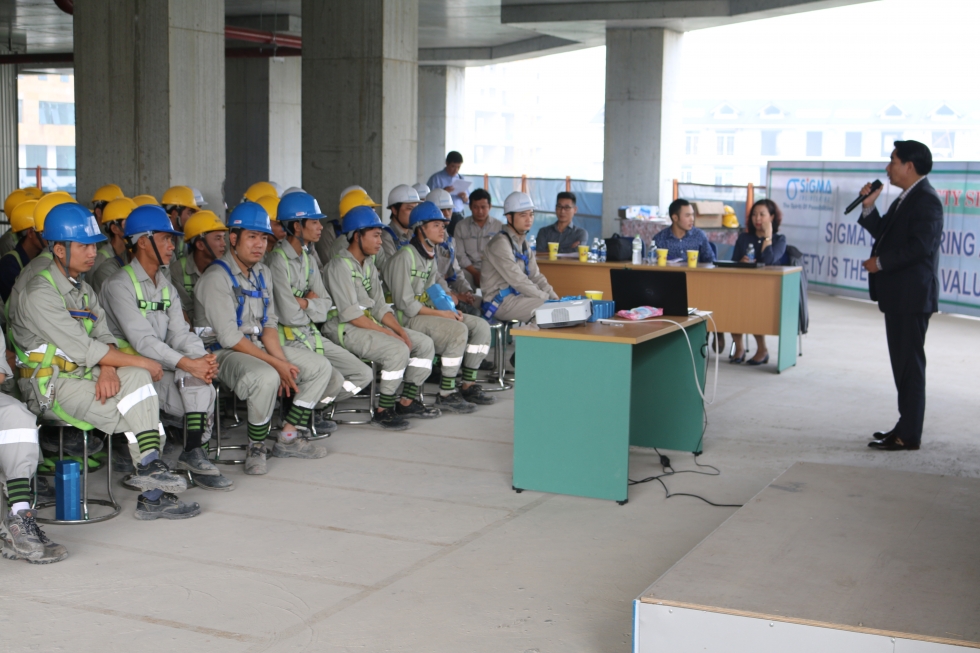 Mr. Nguyen Dang Ninh - Vice Chairman of Labor Union of Hoan Kiem district said at the propaganda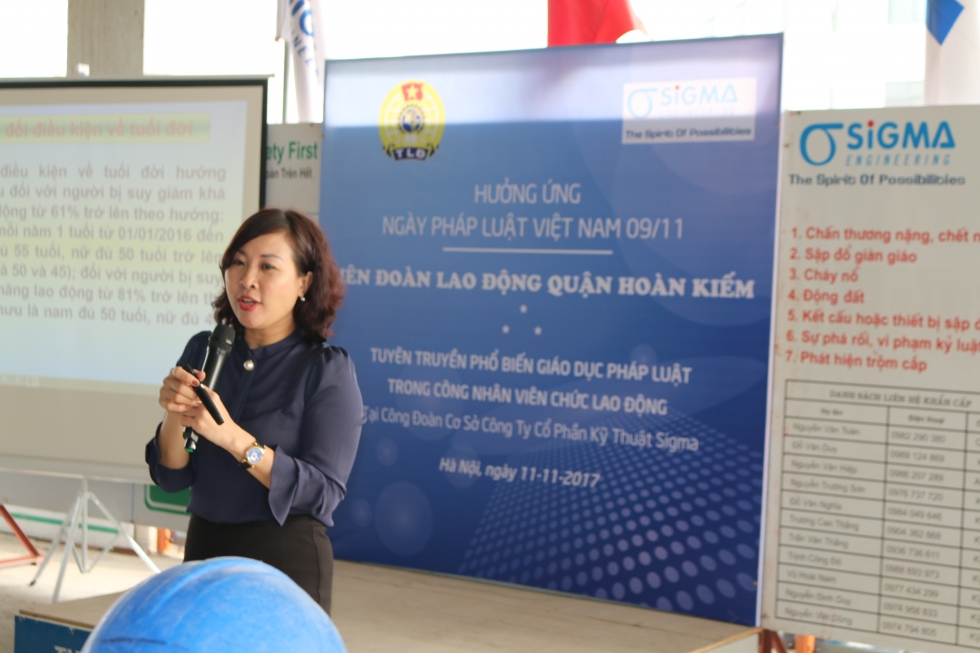 Ms. Nguyen Thi Thu Huong - Deputy Director in charge of legal consultancy center - Labor Law propagated legal propaganda and social insurance

Attending the propaganda were representatives of the Board of Directors, the safety committee of the Hanoi French International Hospital and The Legend and all staff members who are working at the project.
The specific contents of the propaganda program include:
Dissemination of general provisions on legislation and social insurance

Targets applying voluntary social insurance and social insurance

State management of social insurance and social insurance inspection

Rights and responsibilities of socio-political organizations

Prohibited behaviors

Rights and obligations of employees, employers, social insurance agencies

Compulsory social insurance

Law on occupational safety and health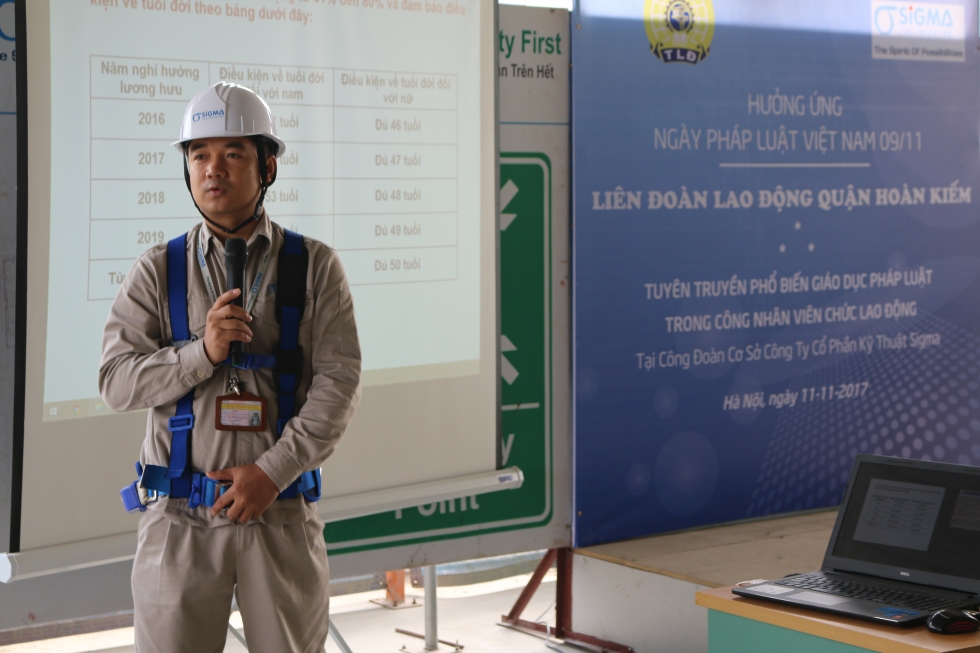 Mr. Nguyen Van Toan, Project Manager express a sincere appreciation to the delegation and the facilitator
At the end of the propaganda session, 100% of the staffs had a good understanding of the general regulations on social insurance and the law on safety and hygiene in the labor ... in order to improve the effectiveness of the project.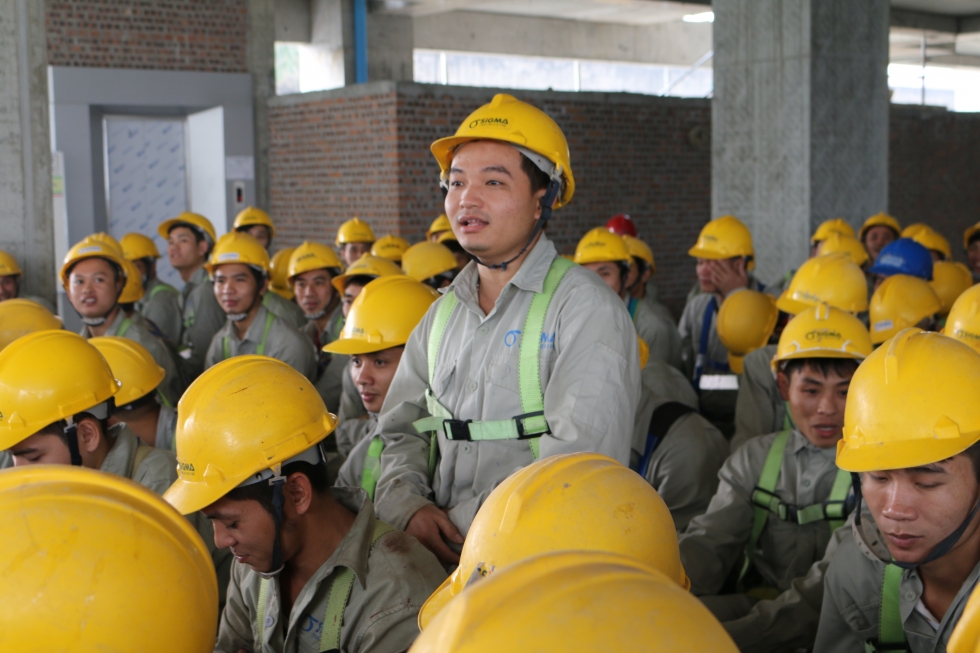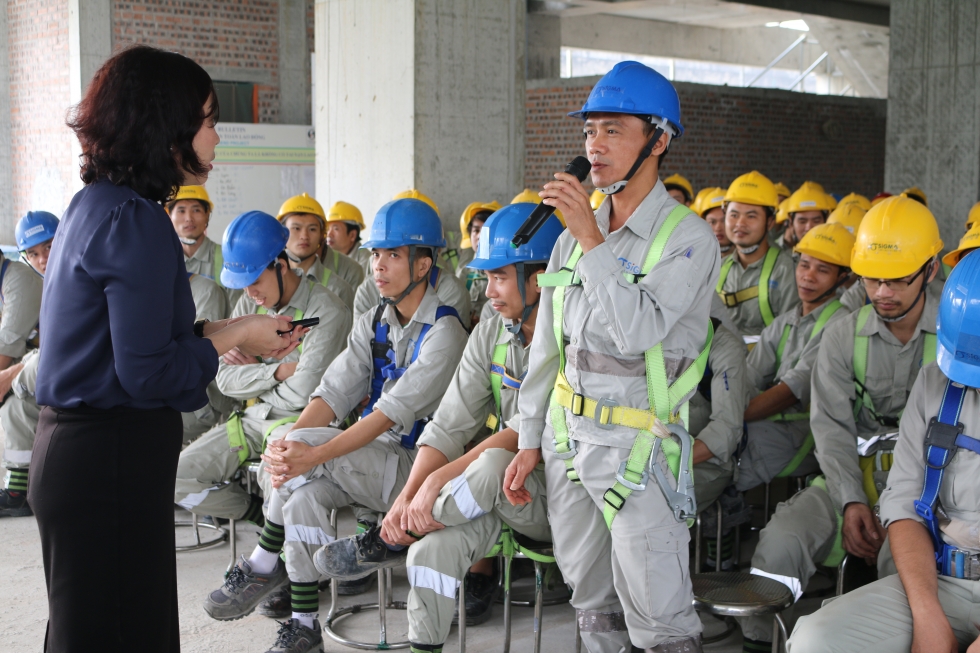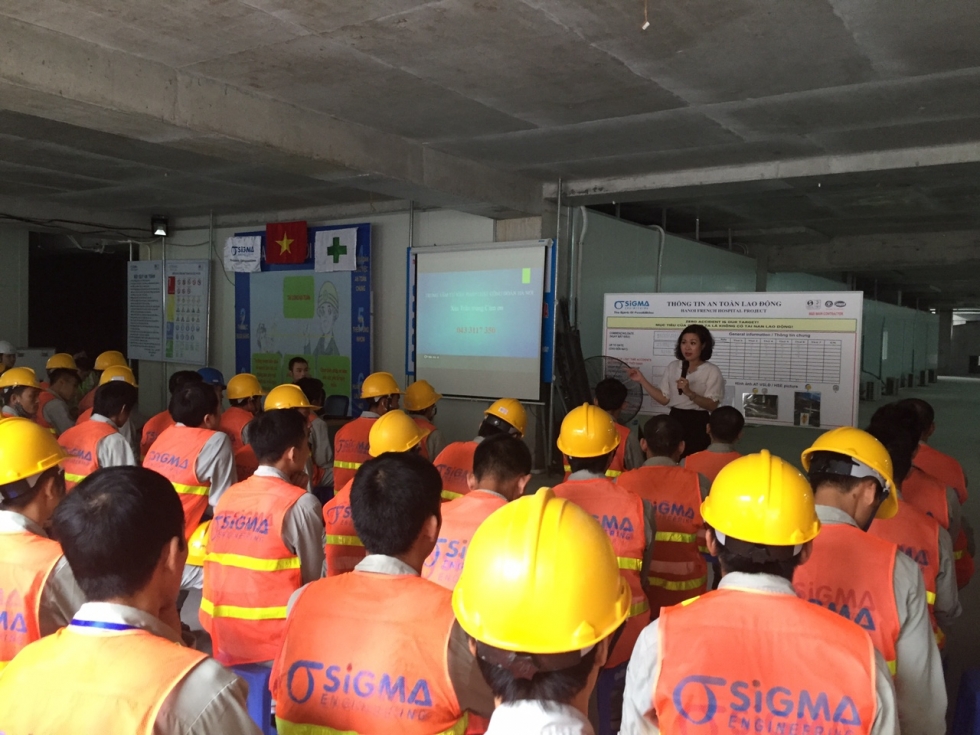 100% of workers in both projects have understood the safety law after the propaganda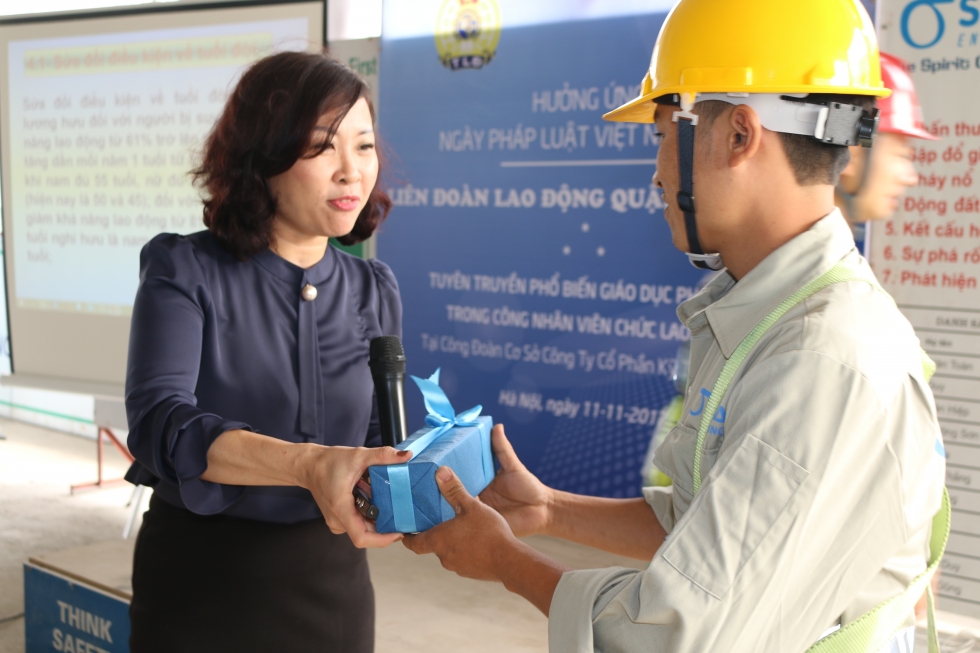 Sigma workers are honored to receive the reward when mastering the knowledge of law, safety