The workshop was led by Chief of HSE Section cum Chief of Labor Union – Mr. Le Tung Lam, with the participation of Safety Officer in almost all Sigma project sites under construction.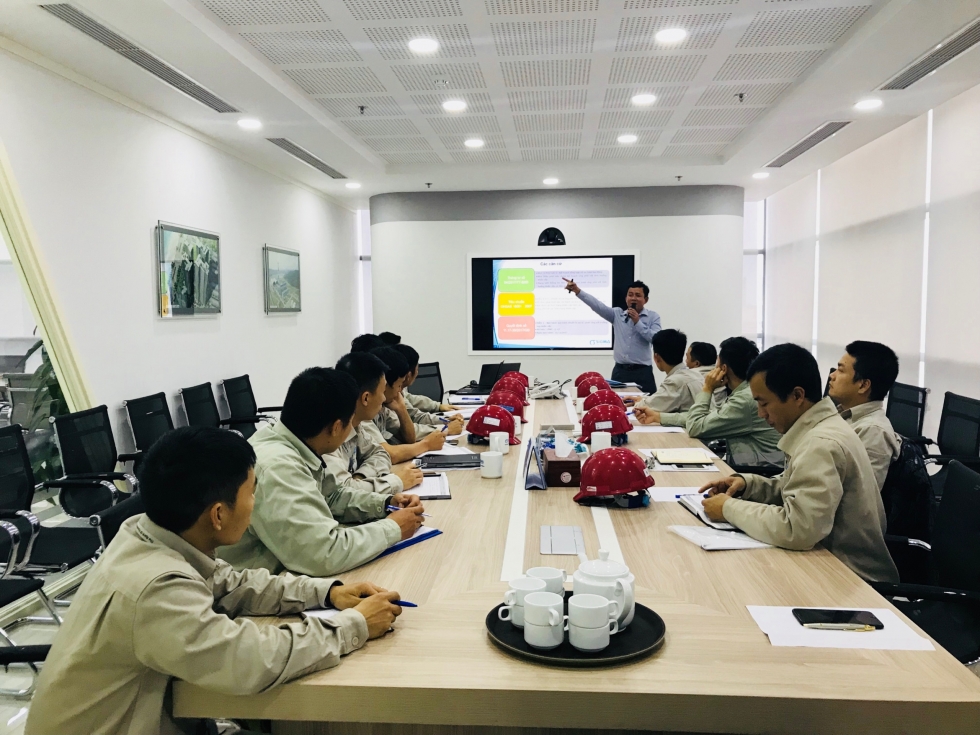 "At Sigma - Safety is always the top priority," Lam shared
During the program, Mr. Le Tung Lam frankly shared his valuable stories and experiences on safe quality in each project. He also stressed the importance of tightening safety on site to minimize the risk. At the same time, he raised the emergency and set the direction of rescue when the accident occurred.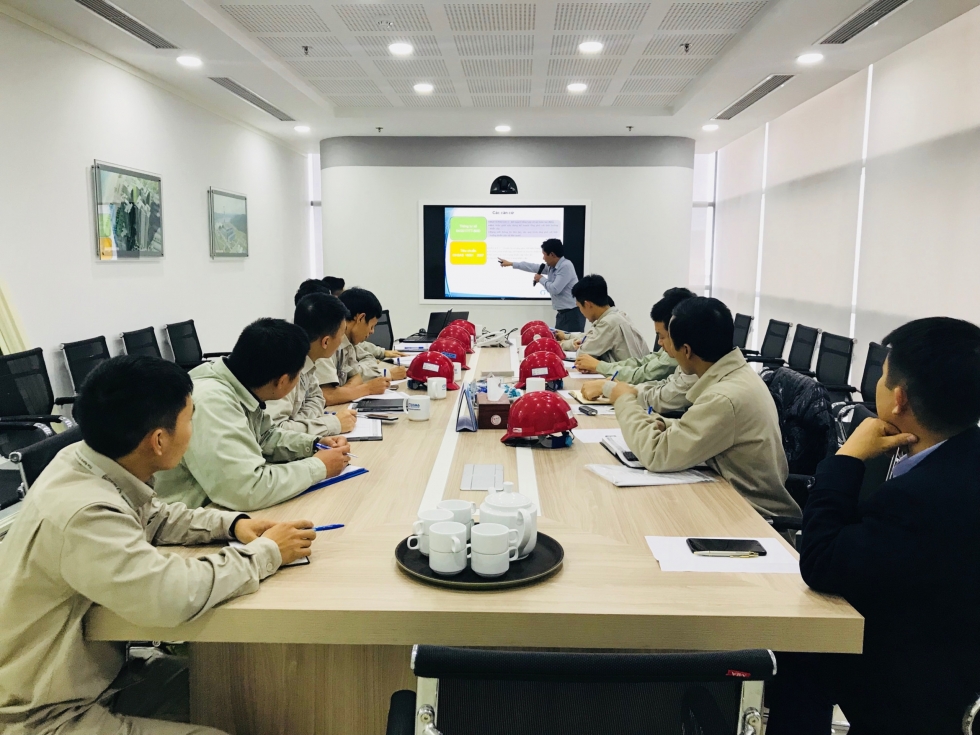 Mr. Lam shared his experiences during the safe quality inspection at the project
Specific contents of the program include:
Identify the state of emergency

Make an emergency action plan

The sequence of emergency rescue steps

Decentralized rescue

Diagram of coordination in case of emergency

Emergency management skills

Methods for developing emergency action plans

Risk control measures

Classification of incidents

First aid measures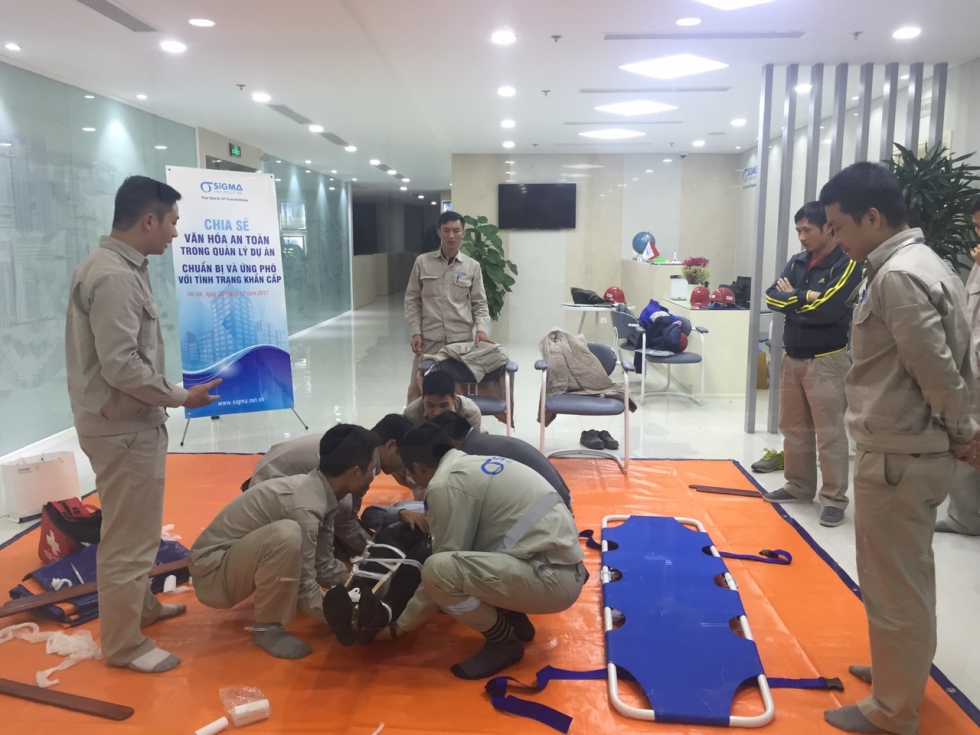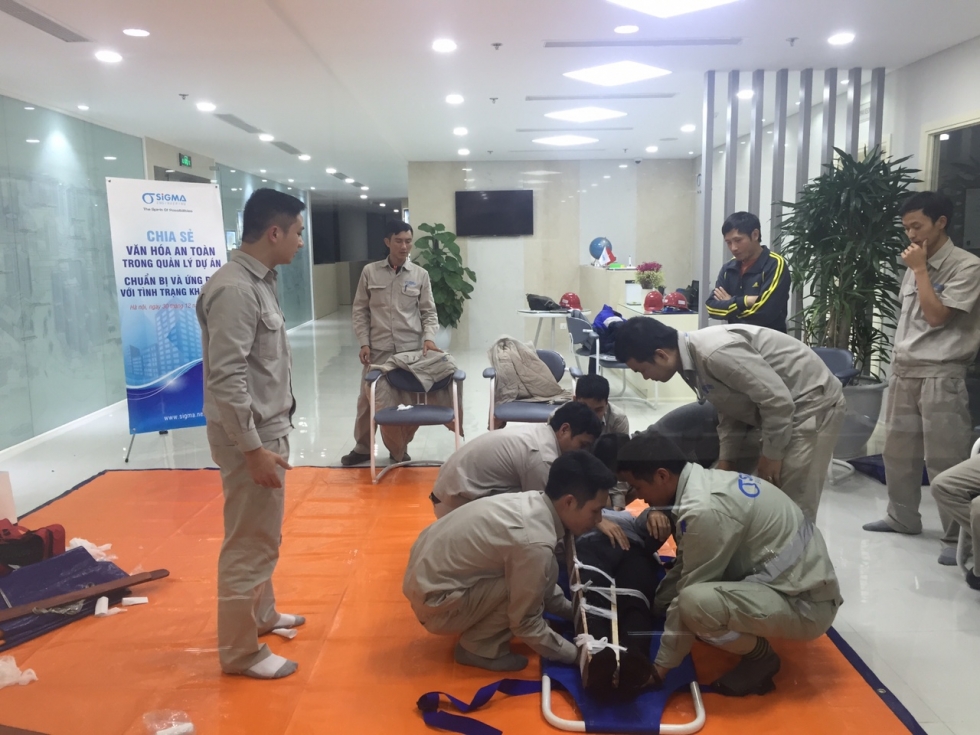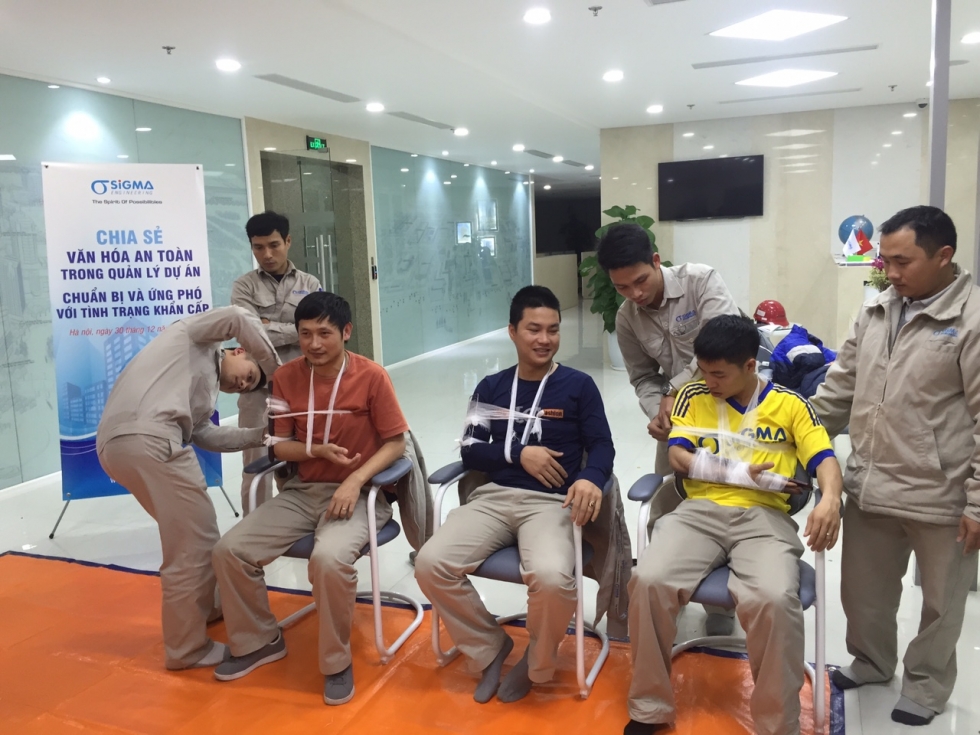 Direct first aid practice when the problem occurs
During the program, Sigma Safety Officer had the opportunity to directly practice first aid measures, including forearm splinters, rib fractures, collarbones ...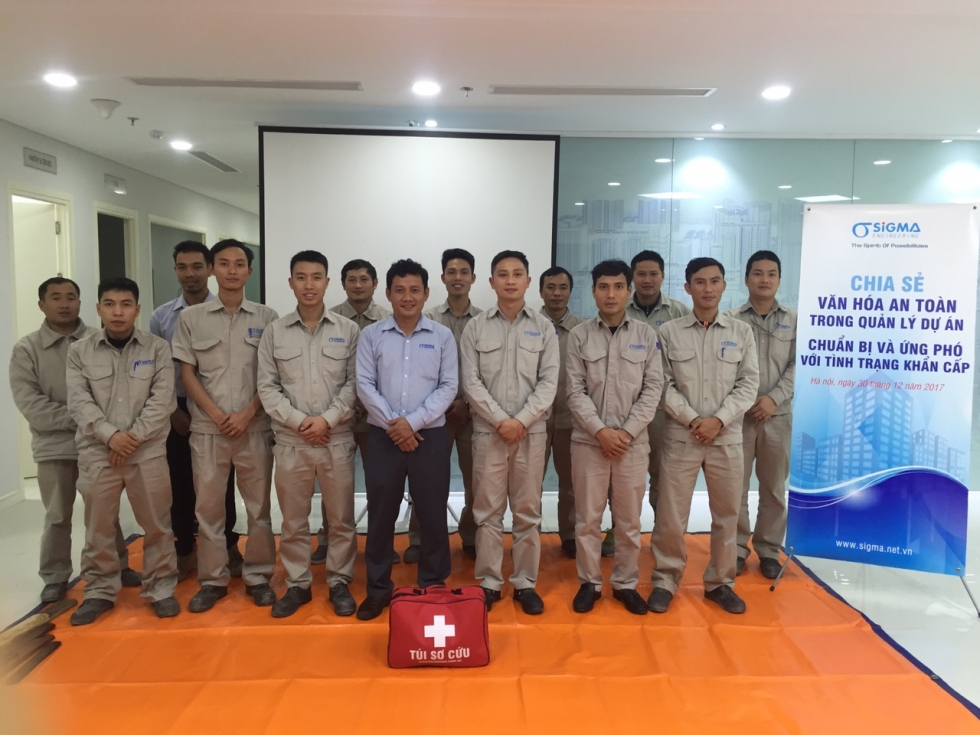 Safety Officers have been able to handle the rescue after the sharing
At the end of the sharing ritual, 100% of the participants have mastered how to prepare for and respond to emergency situations ... contributing to the improvement of safety at the project.