Wind power in the runaway stage
According to several renewable energy experts with experience in developing many solar and wind power projects in Vietnam, investing in wind power to enjoy incentives is also risky, especially on progress matters.

The preferential rate for wind power before November 2021 is expired, so many investors are racing against time to put the project into operation, but wind power will need more time than solar power.

With the wind power project added to the plan, in order to get a Feasibility Study, the investor must have wind measurement data, at least 12 months. The error of wind data is highly related to the terrain. Investors choose to do the planning and measuring in parallel, but it takes another 12 months for this part. After obtaining wind measurement data, newly made investors designed, the work is time-consuming. According to experts' opinion, "Any investor who has done wind power but has not collected enough wind measurement data for at least 6 months, cannot operate before November 2020". At the time, many investors wondered if the policy on wind power would change like solar power.
Besides, ordering equipment also faces many difficulties. As for the 5MW turbine line, many investors want to order it. As for the 4MW line, investors must order one year for delivery, meaning that it can be installed until 2021. According to experts, these devices are usually from Sweden, Germany, USA and China. Not even Chinese goods can be ordered immediately. With wind power equipment, when a customer orders, the new factory makes so it isn't available. Wind power equipment factory capacity is limited. If more orders are placed around the world, they will give preference to more familiar customers. Vietnamese businesses will also be delayed order.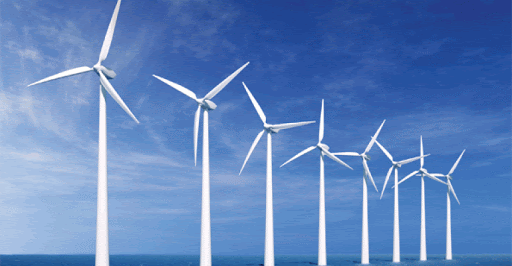 Will the wave of wind power investment repeat the same results as solar power?

Mr. Bui Van Thinh, Chairman of Binh Thuan Wind Power Association, said that many wind power projects share the same worries with solar power, which is overloading investment in overloaded grid areas cannot sell all the electricity produced. Not too far, several wind power projects operating before the new preferential prices were issued are also facing the situation of not being able to generate all the electricity produced on the grid when wind power projects are cut capacity because solar power is implicated.

For example, there are 3 projects in Binh Thuan and Ninh Thuan suffering from the same reduction of capacity and solar power projects in the area. These projects enjoy a price of about 1,770 VND per kWh (equivalent to 7.8 cents), rather than a price of nearly 2,000 VND / number in Decision 39.

Mr. Bui Van Thinh worried: The reduction of capacity makes wind power investors "double losses". In fact, it is currently a good wind season, but wind power plants have been cut to 61% of capacity and only generate 39%. Electricity production only reached 3 million kWh, while the same period last year was 11 million kWh.
Although not as "tense" as the overload of solar power in Ninh Thuan, Binh Thuan, the same scenario with wind power cannot be excluded.

Why does it create a rush?
Wind power is also a predictable craze before solar power has run out of tendency. Wind power began to attract the attention of hundreds of investors when the Prime Minister decided to raise the price of wind power. This new price is enough for many investors to follow.

Specifically, in Decision No. 39/2018 / QD-TTg, onshore wind power projects are purchased at 1,928 VND / kWh (excluding VAT, equivalent to 8.5 Uscents / kWh, The exchange rate between VND and USD is calculated at the central rate announced by the State Bank of Vietnam on August 30, 2018, at VND 22,683 / USD. The buying price is adjusted according to the fluctuation of exchange rate VND / USD.

For offshore wind power projects, the buying price at the delivery point is VND 2,223 / kWh (exclusive of value-added tax, equivalent to 9.8 Uscents / kWh). The buying price is adjusted according to the fluctuation of exchange rate VND / USD.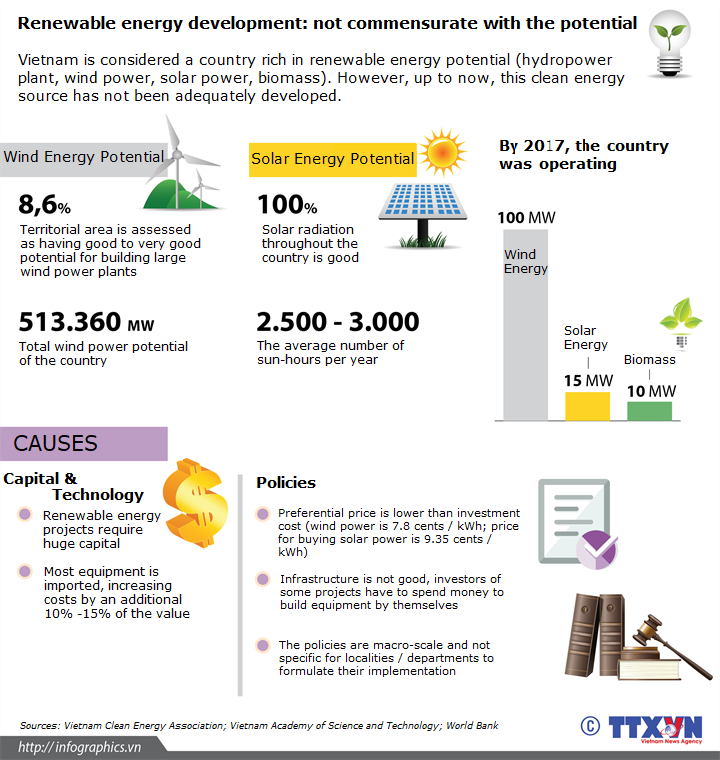 This power purchase price applies to the project of commercial operation before November 1, 2021 and is applied for 20 years from the date of commercial operation.

This is a relatively high price for buying wind power compared to the price applied from 2011 to the time before Decision 39 was issued (about 1,770 VND per kWh, equivalent to 7.8 cents).

At the current exchange rate of VND 23,250, the purchase price of onshore wind power is approximately VND 2,000 / number. This price has caused a series of investors rushing to wind power. Figures from the National Electricity System Moderation Center (A0) show that when the wind power price has not been raised, there are only 9 projects commissioned with a modest capacity of 353 MW. But when the price of electricity increased to nearly 2,000 dong / unit, thousands of megawatts of wind power had been signed a power purchase agreement and thousands of megawatts were added to the planning, concentrated in the provinces of Bac Lieu, Ca Mau and Tra Vinh, Ninh Thuan, Binh Thuan, Quang Tri, Phu Yen, Soc Trang ...

Specifically, according to the report of Vietnam Electricity, in addition to 9 projects that have been put into commercial operation, 31 projects with a total capacity of 1,645 MW have signed Power Purchase Agreement (PPA), currently, the construction investment has not yet been put into commercial operation.

Moreover, there are 59 projects that have supplemented their plans until 2025 but have not signed PPA with EVN, the total capacity is about 2,700 MW. Besides, more than 100 other projects are seeking comments to be added to the plan.

It is a figure that shows the interest of many investors in wind power. But, in the wind power rush, investors must be calm when deciding to invest in a project because the risks mentioned above are very unpredictable.

The story of dozens of solar power projects not being able to operate before the time of preferential prices, and many projects that have been operating with reduced generation capacity are still valid for wind power.
References:
https://www.nldc.evn.vn/
https://vnexpress.net/kinh-doanh/nha-dau-tu-dien-gio-muon-duoc-doi-xu-cong-bang-4041640.html
https://luatvietnam.vn/cong-nghiep/quyet-dinh-39-2018-qd-ttg-co-che-ho-tro-cac-du-an-dien-gio-tai-viet-nam-166929-d1.html