Carbon Credits
Concept
A Carbon Credit is a general term for a business able credit, either representing one ton of Carbon Dioxide (C02), or the mass of another greenhouse gas equivalent to one ton of C02 (tC02e). Trading in C02 emissions or trading in Carbon in the market is done through credits.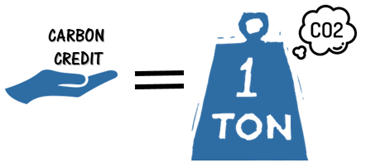 For illustration purposes only (1)
The goal of the Carbon credit is to reduce greenhouse gas emissions into the ozone.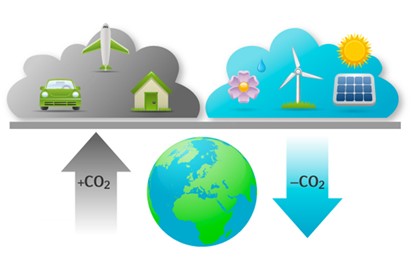 For illustration purposes only (2)
Examples of Carbon Credits
Under the emissions trading scheme, a company with net emissions below its limit can sell an unused portion of the credit to another company that emits above the limit.

For example, suppose company A has a limit of 10 tons but generates 12 tons of emissions. Company B also has an emission limit of 10 tons but only emits 8 tons, resulting in a surplus of 2 credits. Company A can purchase additional credits from company B to comply with environmental regulations.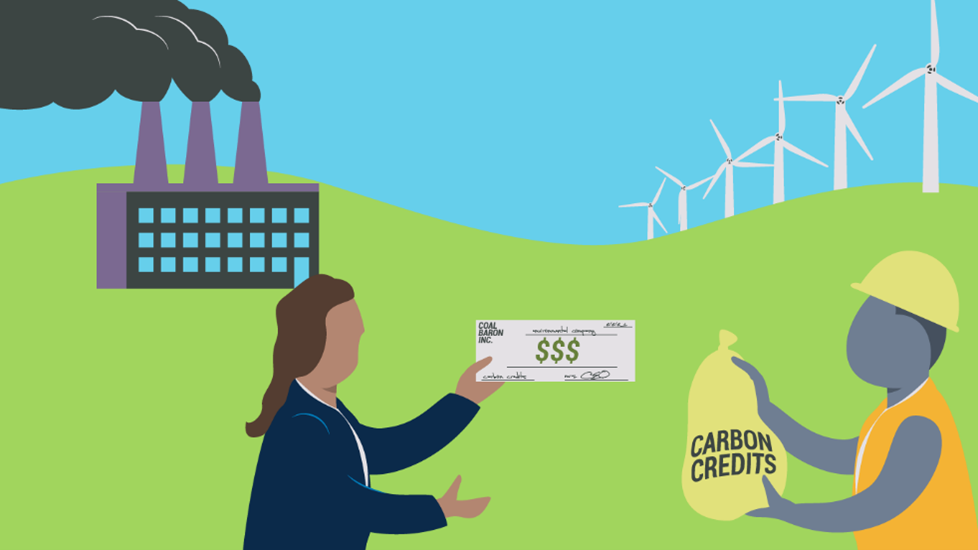 For illustration purposes only (3)
Failure to purchase those Carbon Credits, company A will face penalties. However, if the price of the credits exceeds the government penalty, some companies may choose to accept the penalties and continue operating normally.

By increasing fines, regulators can make credit trading more attractive. They can also reduce the number of credits issued each year, making the credits more valuable in the emissions trading market and incentivizing companies to invest in clean technology as it becomes cheaper than purchasing Carbon Credits or paying fines.
Carbon Market




The development of Carbon Market
The Carbon Market has its roots in the United Nations' Kyoto Protocol on Climate Change, adopted in 1997. Under the Kyoto Protocol, countries with excess emissions rights are sold to or purchased from countries that emit more or less than the committed target. Since then, a new commodity has appeared in the world, which is the certificate of reduction/absorption of greenhouse gas emissions. Because Carbon (CO2) is a greenhouse gas equivalent of all greenhouse gases, the transactions are collectively referred to as carbon trading and exchange, forming the Carbon market or Carbon credit market.
Two main types of Carbon Markets: Compulsory Carbon Markets
After the Kyoto Protocol, the carbon market flourished in European, American, and Asian countries. There are two main types of markets:

Major Carbon Markets in the World
The first international emission trading market is the European Union, operating since 2005. This is the most important policy tool of the European Union to respond to climate change, to implement commitments signed in the former Kyoto Protocol and later the Paris Agreement on climate change. This market accounts for about 45% of total European emissions and about three-quarters of the global carbon emissions market.

China started mentioning building a carbon market in its Socio-Economic Development Plan for the period 2011-2015 and then conducted a large-scale pilot in regions and cities with different economic levels. On July 16, 2021, China's carbon exchange market was officially launched to achieve the goal of being carbon neutral by 2060.
Vietnam: Pilot operation of a carbon credit exchange from 2025
Decree 06/2022/ND-CP dated January 10, 2022, provides for mitigation of greenhouse gas emissions and protection of the ozone layer. This Decree details several articles of the Law on Environmental Protection, including Article 91 on mitigation of greenhouse gas emissions, Article 92 on the protection of the ozone layer, and Article 139 on organization and development of the carbon market.

In particular, the Decree specifies the development roadmap and time to deploy the domestic carbon market in two phases: until the end of 2027 and from 2028.

Accordingly, the period until the end of 2027 will have 4 main activities:

​