Looking back at Soc Trang a year ago, no one would have thought that a giant wind farm was appeared here, with a capacity of up to 30 MW. However, under the hands of Sigma workers, like "the spirit of possibilities", the dream of turning clean offshore energy into wind power serving people has officially been realized, lighting up the hope of a bright future for the residents here.
"Good wine needs no bush"– a proverb from the Tang Dynasty is true to what Soc Trang 7 Offshore Wind Farm has been and is doing. As long as there is a "fragrant", it will spread and be known by many people without having to be "noisy".

For Soc Trang province, the Soc Trang 7 Offshore Wind Farm project is one of the biggest and well-invested projects in the area up to now. The project not only contributes to the settlement of local labor, contributes to increasing the proportion of the industrial economy but also contributes to increasing the total investment capital of the whole society, especially in the context of reducing public investment. This is very important for the economic growth of the province. In addition, the formation and development project has made an important contribution to the province's investment attraction, meaning "opening the stream" for investors, businesses and friends outside the province to know more about Soc Trang, catch up with the trend of calling for investment and developing potential wind power of the Western provinces such as Tra Vinh, Bac Lieu...

If in the past, many people only knew about Soc Trang with fragrant flowers and sweet fruits, ripe golden granaries in the fields with flying storks... Now there is an image of Soc Trang trying to rise up in the economy, taking the lead in developing renewable energy. The project has really revived the potential of the land that was previously just a coastal alluvial area and opened a new direction in the economic development of the province.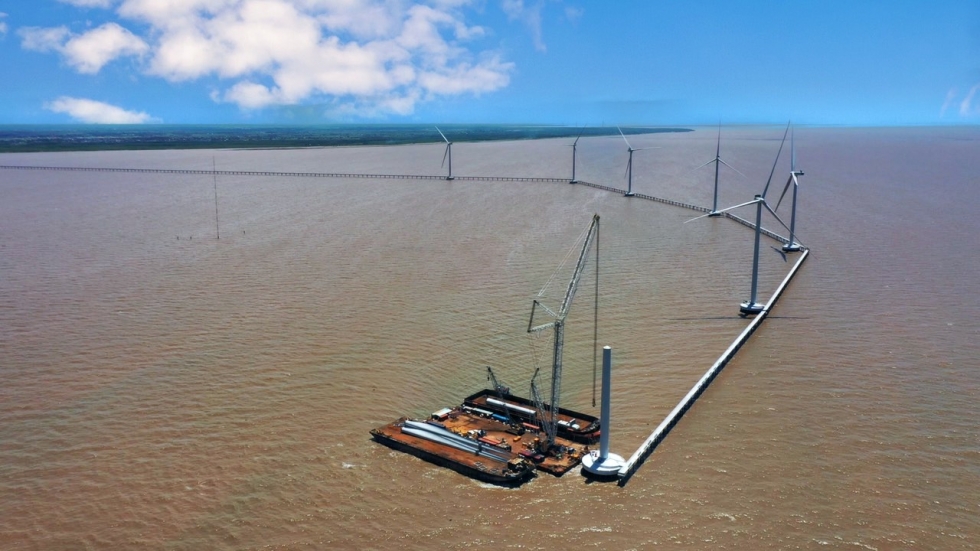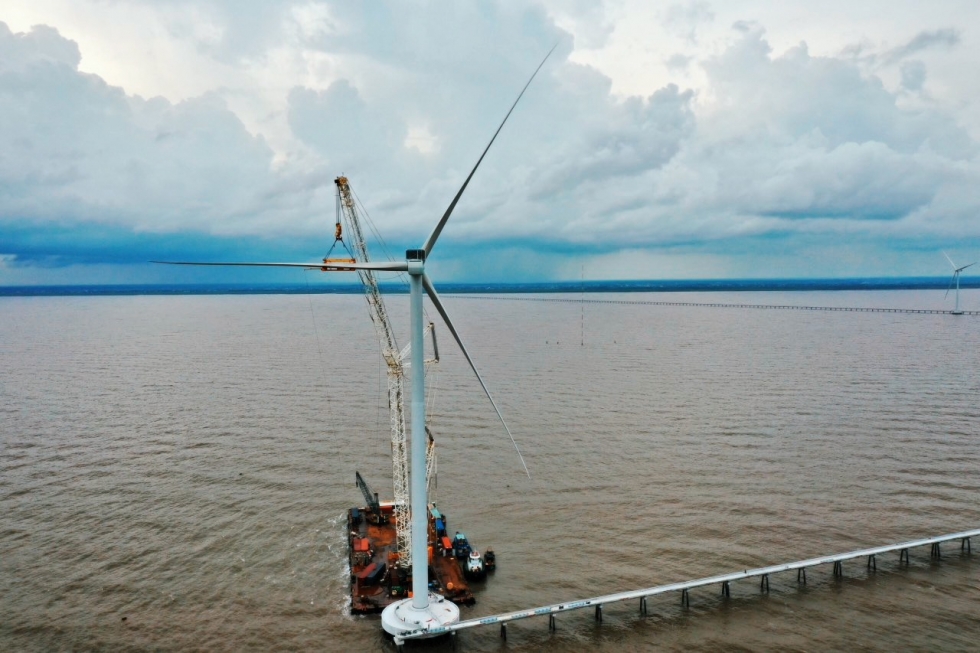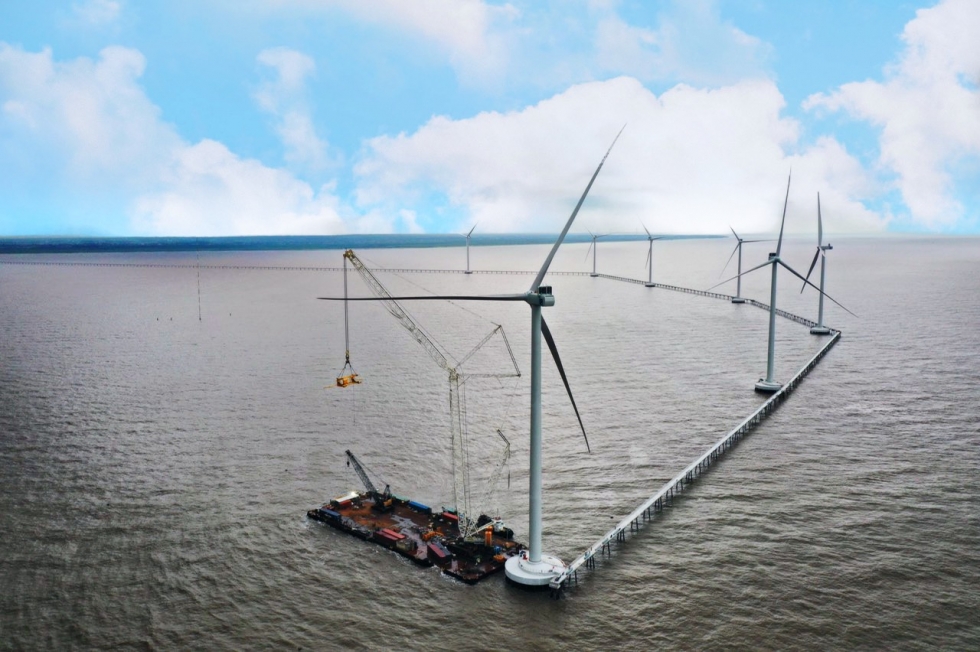 7 Turbines have been completely installed on the site of Soc Trang 7 Offshore Wind Farm

Up to now, Wind Power Plant No. 7 has achieved certain achievements when 7 turbines have been completed and installed, the link bridge has completed the route, and the 22kV transmission cable has completed 90% of the set schedule. It can be said that Sigma has completed a huge amount of work, marking a milestone of nearly 10 months, Sigma soldiers have worked non-stop. The poems of poet Hoang Du once again resounded, flying far, far away.. as if to spread the story "Good wine needs no bush" of Soc Trang 7 Offshore Wind Farm to all parts of the country:

"The bridge leads straight to the horizon
7 pinwheels offshore in a row
On the cable bridge, fiber optic cable
Clear connection to receive green electricity

Vinh Chau, Vinh Hai grow onions
Xuan Cau opens the land of intensive cultivation of wind and sky
Offshore wind farm
Proudly standing in the middle of the sky and sea

Balance of Plant Contractor - Sigma
The spirit of possibilities does not mind hardships
Vietnam, Wind Power is proud
Top notch domestic contractor

The river is quiet, the river is deep
The heavy grain of rice bows its head to the field
"Good wine needs no bush"
Congratulations on a successful project."
Soc Trang - 11.08.2021