The land of Soc Trang, which was originally peaceful with the water flowing and muddy, carrying water hyacinth to the riverbank and then full of purple flowers,
now becomes majestic and immense with wind power blades that are constantly rotating to bring life to life.
Let's look back on the journey a year ago, the resilient and energetic Sigma people have gradually created an epic song in the wind, with proud and unforgettable milestones:
September 25, 2020: The project was officially started

October 24, 2020: The BOP package contract was officially signed

August 17, 2021: Completed the installation of 07 turbine foundations

October 21, 2021: Completing COD phase 1 including 4 turbines

October 26, 2021: Completing COD phase 2 including the remaining 3 turbines


​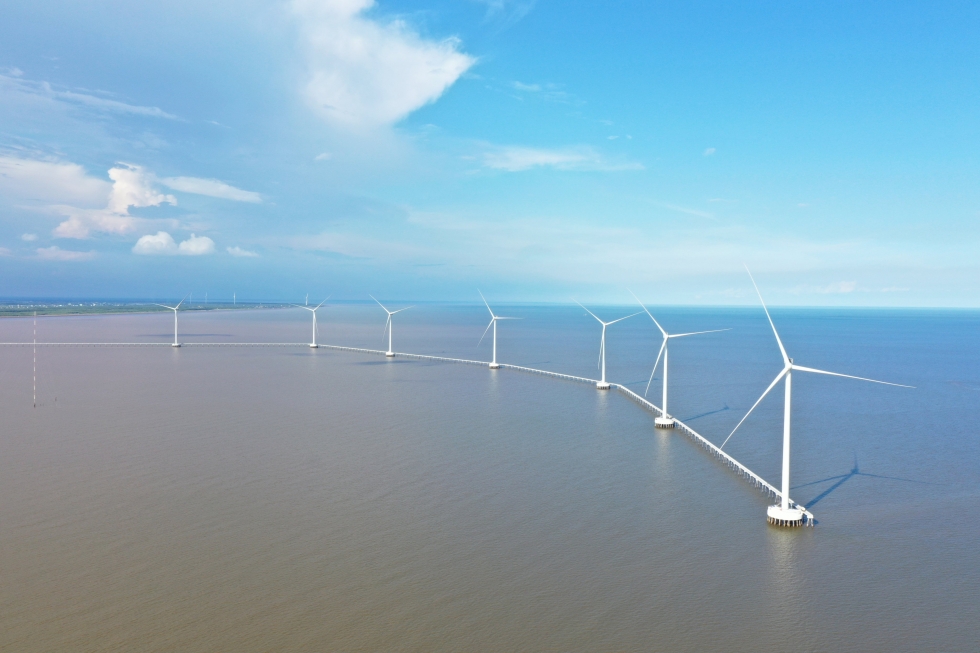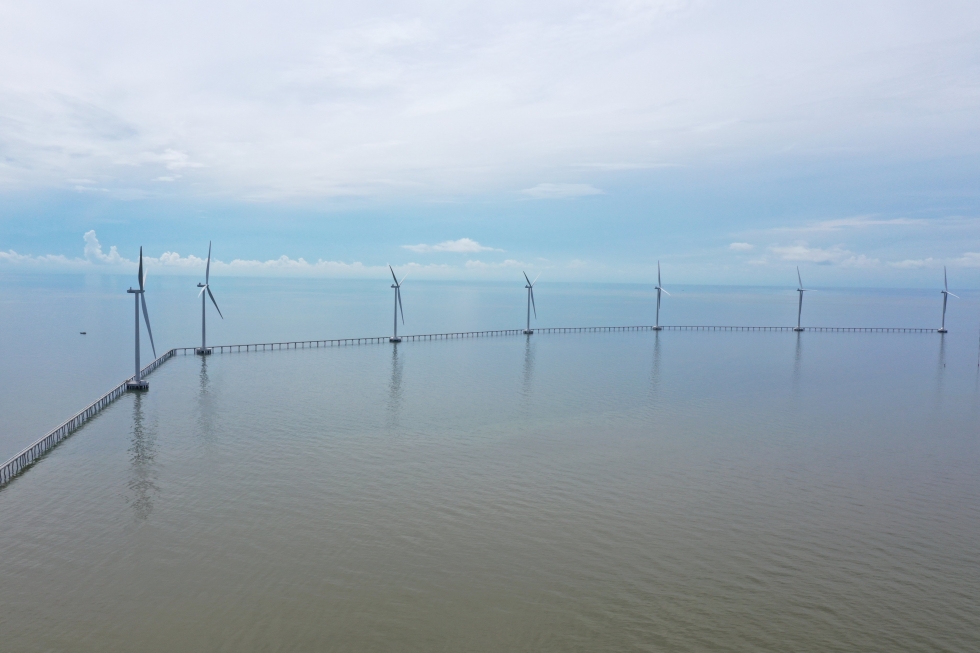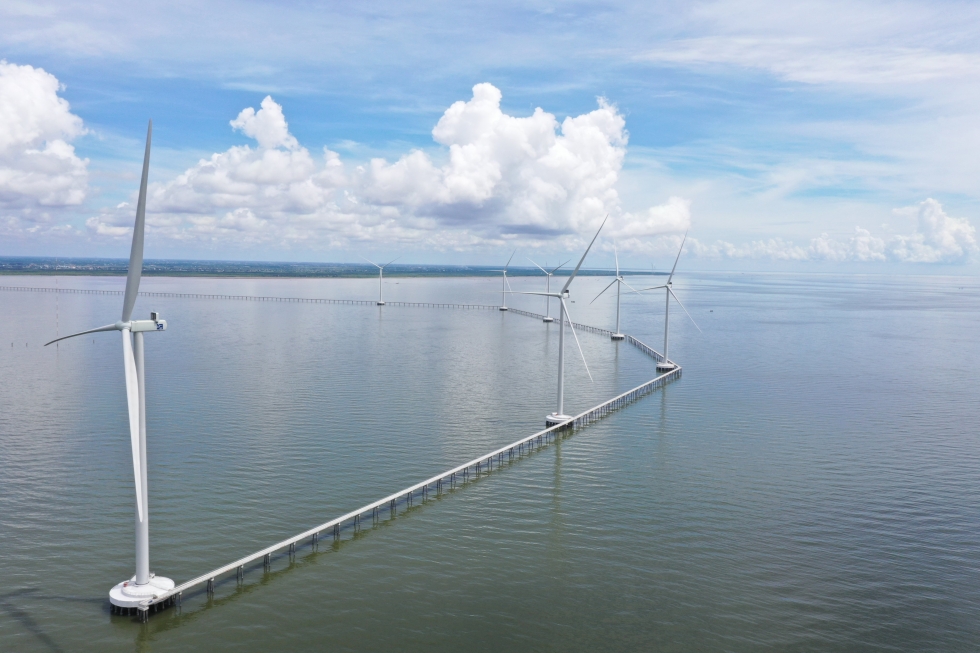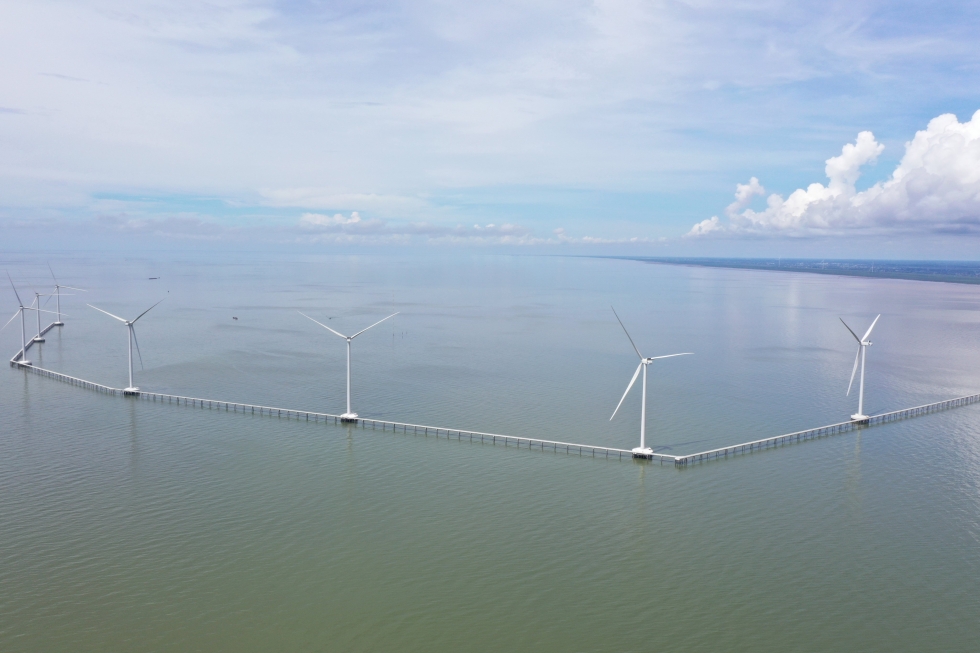 The Soc Trang 7 project was officially connected to the grid and recognized for commercial operation of the entire plant
According to a research of
Vietnam Energy Association,
with 72km of coastline, Soc Trang has many advantages for wind power development. The project, when put into operation, will contribute to the implementation of energy security for the national grid system, create jobs for workers and contribute to the local budget.

Mr. Ha Dung – The project manager of Soc Trang 7 project said that
Soc Trang 7 Offshore Wind Farm has a total investment of more than 1,500 billion VND, including 07 turbines, with a total capacity of 30 MW. Once completed and put into operation, it will provide electricity for the national power system, with an average power output of 110 million KWh/year. Accordingly, the plant has completed the test run and put it into commercial operation before the deadline for enjoying preferential prices of the Ministry of Industry and Trade. In addition, the project has officially energized the 110 kV station and connected it to the national grid, as planned.

This is one of the first wind power projects in Soc Trang province to exploit wind resources to turn into clean electric energy sources, without causing environmental pollution. In particular, the wind power project will create a new driving force for economic development, poverty alleviation and contribute to the socio-economic development of Soc Trang province.

Previously, with the project of the V1-3 Ben Tre Wind Power Plant, Sigma Engineering Joint Stock Company achieved the goal of putting it into commercial operation and joining the national grid in mid-June 2021. By putting two wind power projects into commercial operation before the time of enjoying the Feed-in Tariff incentive (FIT), Sigma increasingly proves its position and capacity in the role of the Main Contractor of Wind Power projects.