D.' Eldorado is the "brainchild" of the owner – Tan Hoang Minh Group, Tay Ho, Hanoi based on the legend of the Golden City in the Amazon rainforest of the Inca people. With the sophisticated design of 5-star standard, D. Eldorado will be the great highlight in the West Lake area of Hanoi.
About the project:
D.' Eldorado will bring the living space with excellent facilities combined with perfect services for the residents who are living here. With 5-star facilities, D.' Eldorado will have furnished with the high-class commercial, food area with all the best cuisine in Vietnam.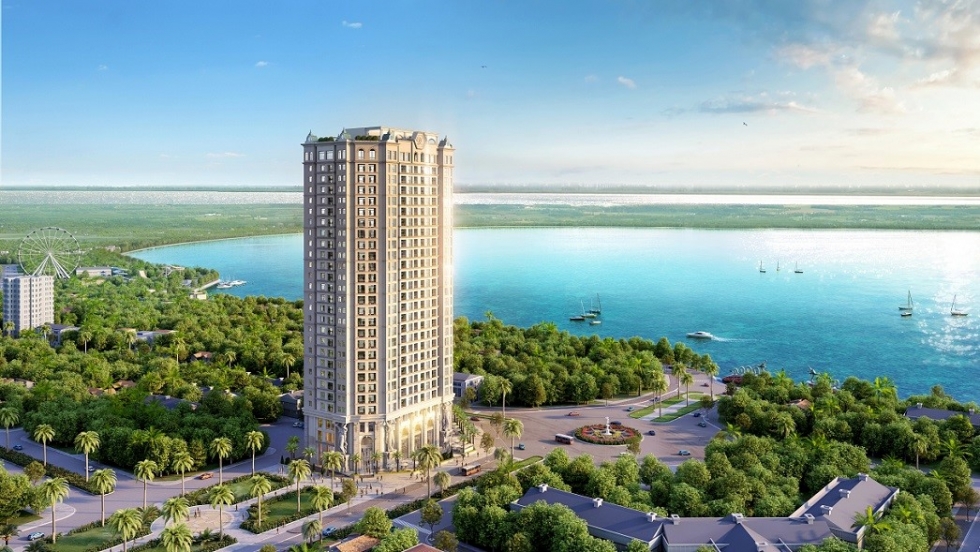 The overall perspective of the "Golden City" in the heart of Hanoi - D '. Eldorado
Located in the lot CC, C9 Vuon Dao Area, Xuan La Ward, Tay Ho District, Hanoi, D '. Eldorado owns the "golden" location on the romantic West Lake, at the intersection of two large frontages between Nguyen Hoang Ton and Vo Chi Cong Street, opposite the West Lake Committee... Next to the D.' Eldorado, there are many luxury offices for rent, great building for foreigners with wide vision and various infrastructure around the project which are convenient for foreigners to move. This position of the project has an advantage no less than the position around the Hoan Kiem Lake or even better for some reasons, such as:
Wide view, residents can see the whole scenery of the West Lake;

Many offices, high-rise buildings for lease

Quiet lakeside landscape, giving residents the feeling of being in the heart of the city
Besides, the D '. Eldorado project also has other high-end facilities such as four-season pools, gyms, spas, international kindergartens,… meeting the needs of D'. Eldorado 's residents and the surrounding areas. Here, the residents will experience the building management services in accordance with international standards from Pan Pacific Hotel (PPHG) in Singapore.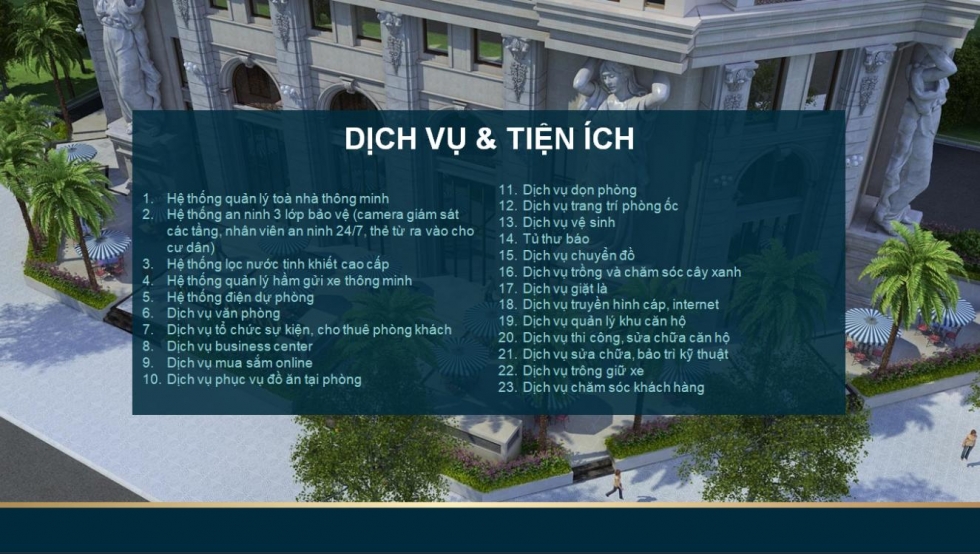 Exceptional services and facilities are only available at D '. Eldorado
D '. Eldorado is inspired by the "legendary gold city" - where famous for prosperity. It is said that the Incas, the owner of the "golden city", have buried their treasures in this mysterious city so that the giant fortune was safeguarded against the Spanish invasion. At D '. Eldorado, the owner will certainly feel the full definition of the "luxury" that investor - Tan Hoang Minh want to send.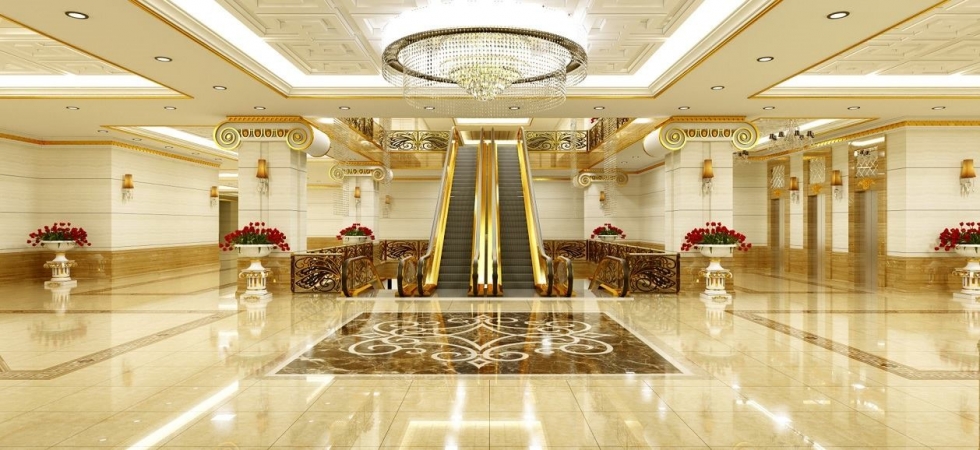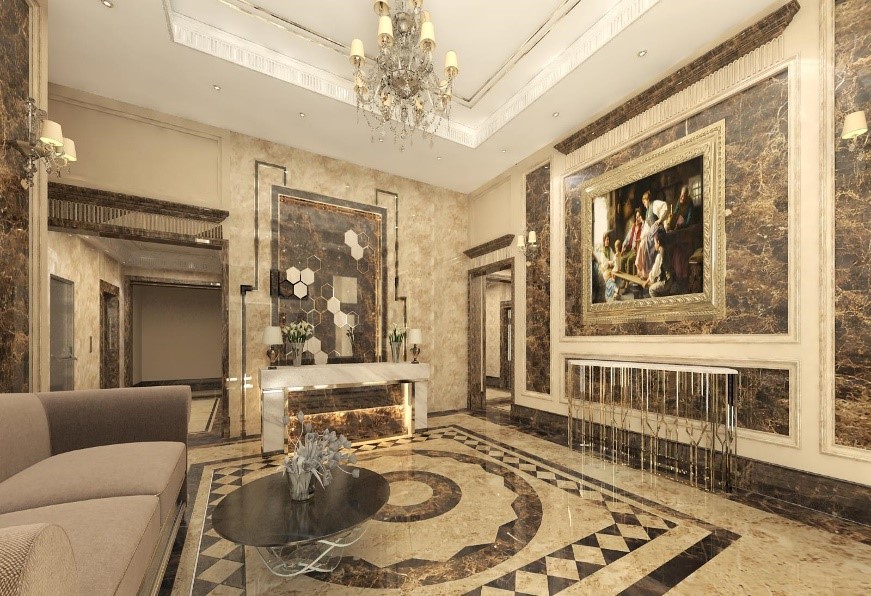 The magnificent golden scenery inside the D 'project. Eldorado
Tan Hoang Minh Group – The investor of the project not only focused on the design stage but also concentrated on the contractors participating in the project. With solid experience and expertise, financial and human resources, Sigma is confident to become the Main M&E Contractor of the project and is committed to meeting the expectation of the owner. The main works of the project include but are not limited to the supply and installation of M&E systems and air conditioning.

The execution and installation of the electrical system, air conditioning of D '. Eldorado will be expected to complete on 18/03/2019.