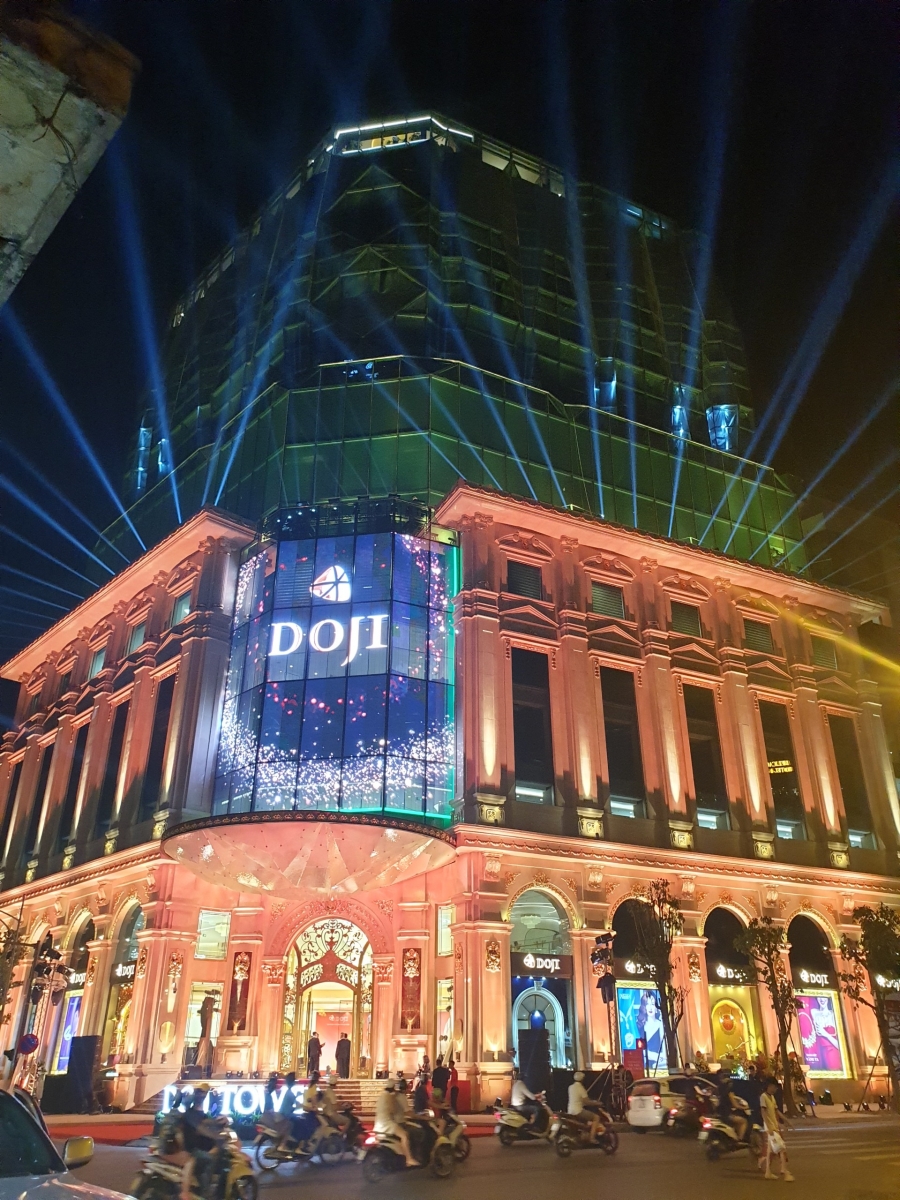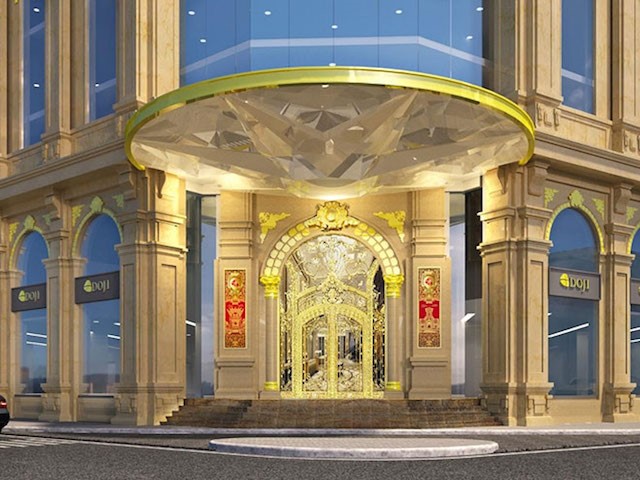 Doji Tower - The "giant diamond" in the heart of Hanoi
Attending the ceremony was the presence of Chairman of Hanoi People's Committee - Mr. Nguyen Duc Chung. He said that in the past 9 months, Hanoi continued to be a destination to attract domestic and foreign tourists. "We analyze tourists, for every 100 visitors from France to Vietnam, there are 82 tourists to Hanoi; for every 100 visitors from Germany to Vietnam, there are 92 tourists to Hanoi. Therefore, 76% of European visitors coming to Vietnam are coming to Hanoi ". It can be said that in recent times, Hanoi has constantly called upon domestic and foreign corporations to invest in shopping centers and services to serve sightseeing, tourism and exhibitions as well as opening culinary dishes for Hanoians and for visitors. The work of Doji Group - Doji Tower is the concretization of the City's goal.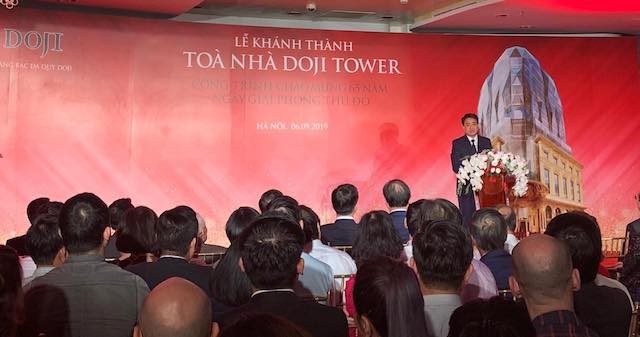 Chairlam of Hanoi People's Committee - Mr.Nguyen Duc Chung speaks at the ceremony
Built on the land with a total area of ​​over 1,600 m2, including 16 floors, 3 basements, Doji Tower is like the giant diamond shining in the middle of the "Golden Land" crossroad. The base supports the diamond is a Cream Marphil natural stone; The decorative porcelain block is covered with 24k gold, handcrafted by master goldsmiths in Vietnam. Besides, the project includes fully quintessence when it is executed by the best contractors, such as Sigma Engineering JSC (Main M&E Contractor), PVV IC.,JSC (Construction Contractor)…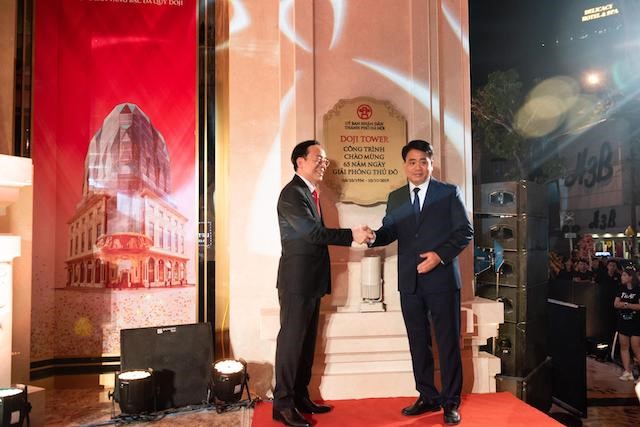 Mr.Nguyen Duc Chung named the project to celebrate the 65th anniversary of Hanoi's Liberation Day
As one of the contractors participating in the project, Sigma is responsible for the execution of fire protection systems, lighting systems and electrical systems. With the specific characteristics of the project located in the heart of Hanoi, requiring rigorous elements of "Quality, Safety and Progress", Sigma's management team are the experienced engineers with high professional qualifications, fully taking modern technical elements to complete the project in the most accurate and safe manner. With Doji Tower, along with the investor, Sigma has brought a classy project, worthy of becoming a key project offering about 65 years of liberation of the capital, becoming the greatest center of Jewelry and Gold in Vietnam.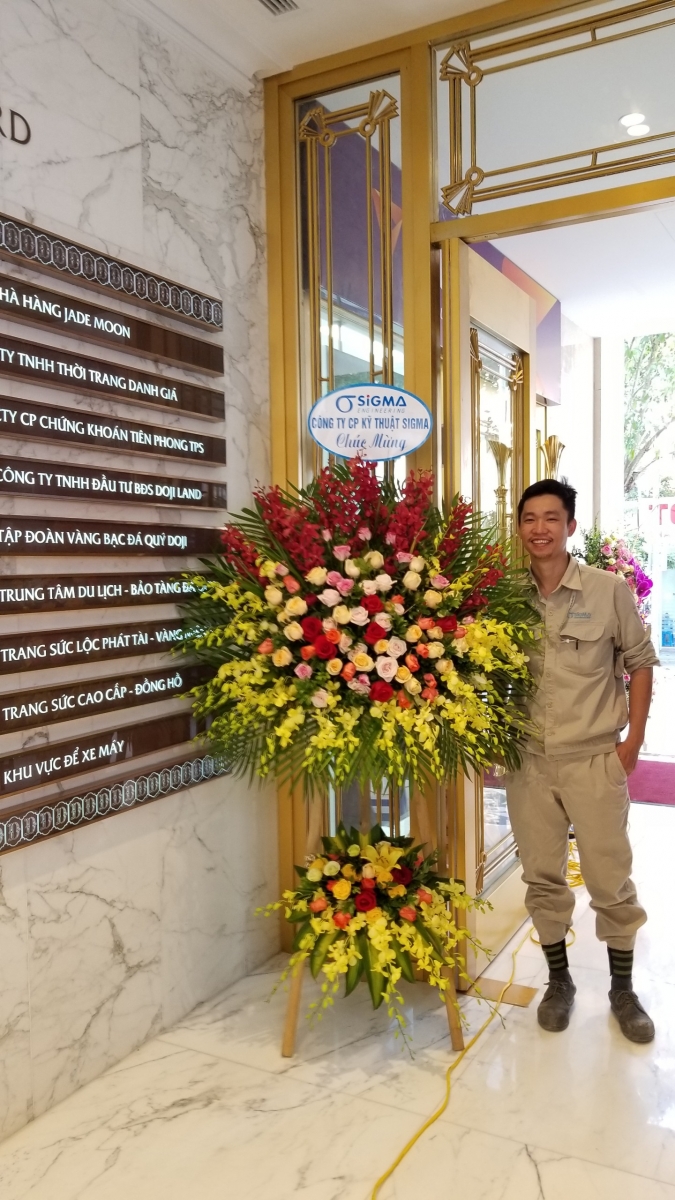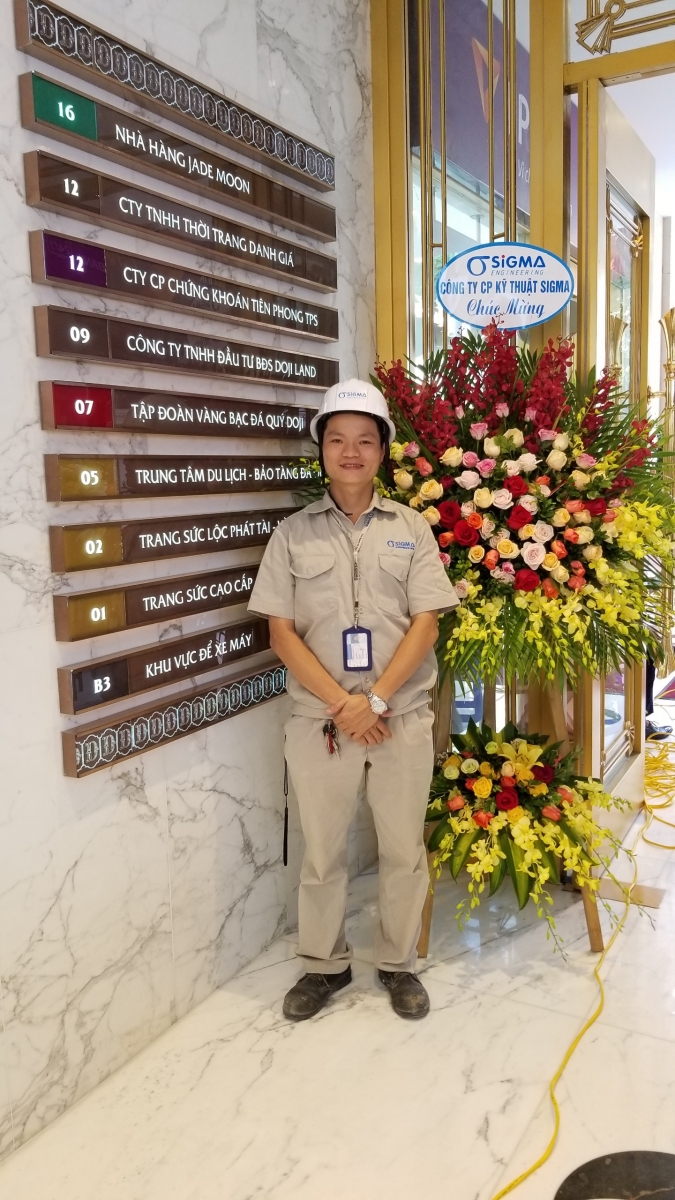 Representative of Sigma contractor attended the inauguration of Doji Tower