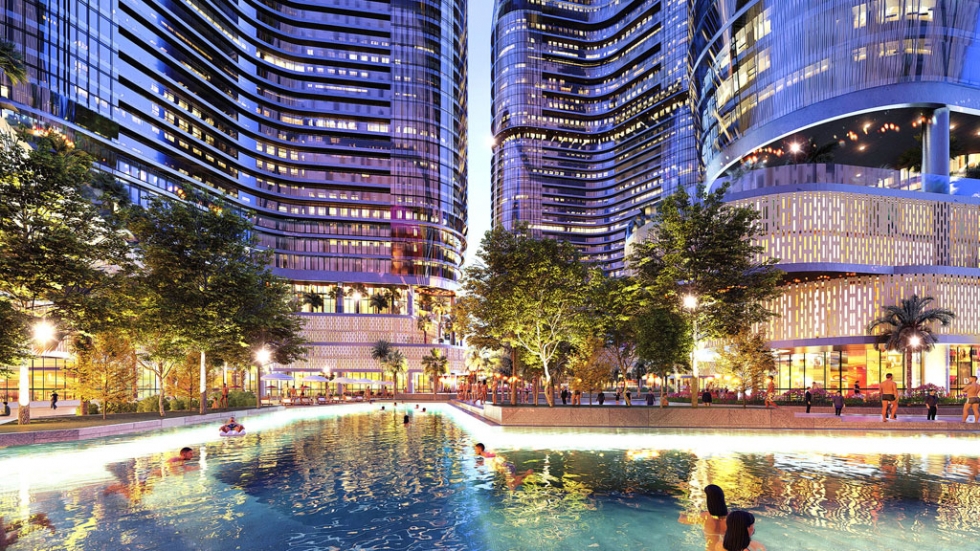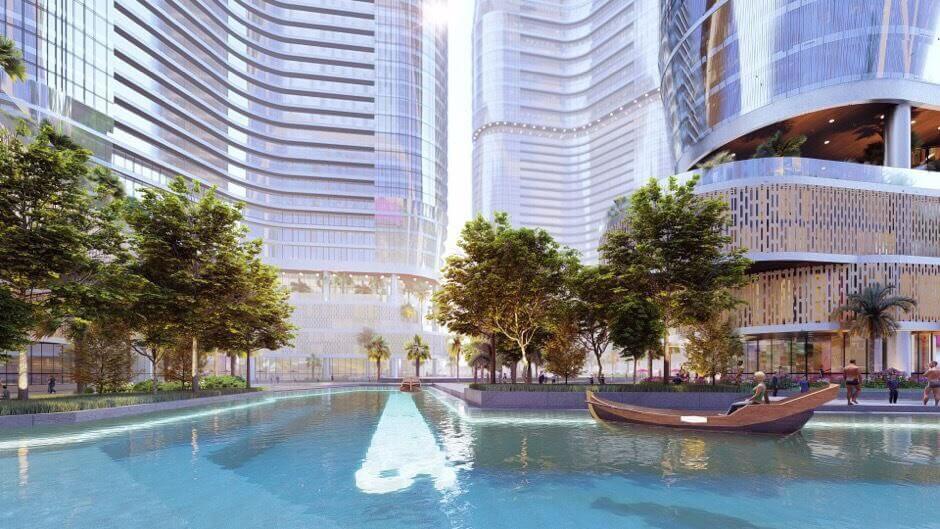 Overall perspective of Sunshine Diamond River
Sunshine Diamond River's B Tower has a total of 38 floors, a technical floor and a basement, located on Dao Tri Street - Ho Chi Minh's development focus area, as a link between three Districts 1 , District 2 and District 7. With the advantage of being close to the Saigon River, with 3-sided ownership of the river to bring a fresh, peaceful and cool atmosphere, Sunshine Diamond River Apartment Complex promises to bring trendy living style, where people focus, where modern technology brings top values ​​and renewable energy after tired working hours.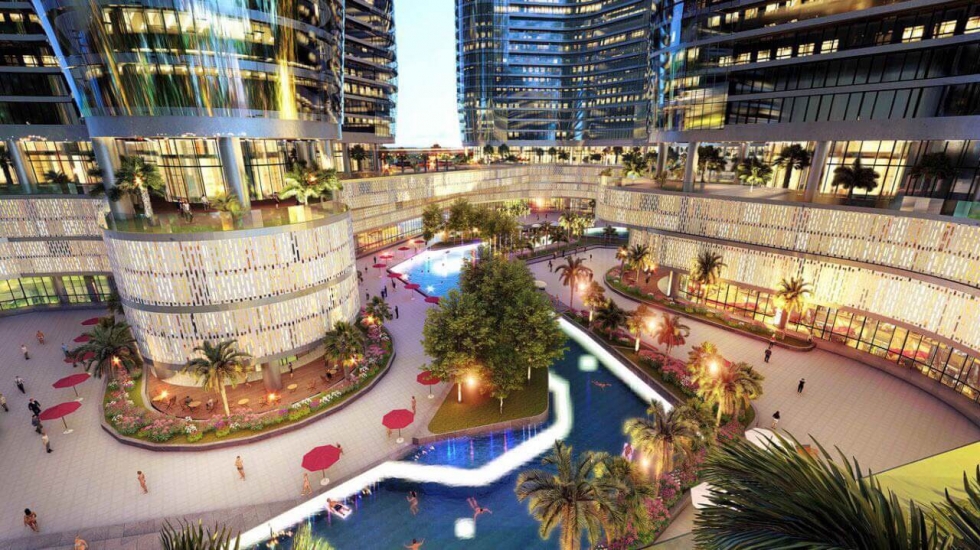 The execution of Sigma's Mechanical, Electrical and Water systems at Tower B will help Sunshine Diamond River shine
Carefully taken care of by the investor, Sunshine Diamond River is designed with a "resort 4.0" style, where the emotional and settling time will always be appreciated. Sunshine Diamond River will bring the first smart resort lifestyle in Vietnam, thanks to the convergence of two top values: " Live green standard resort" and "Smart living 4.0".

Sunshine Diamond River is a skillful combination between green spaces, creating a space close to nature, regenerating the health of residents thanks to the HVAC system, providing fresh air to the building created by the Sigma M&E Contractor. Not only that, the project also aims at eco-urban, using technical plans to improve energy regeneration, along with technological factors to manage and operate to ensure the live peacefully, promote health and spiritual values. In other words, Sunshine Diamond River is the ideal place to turn your home into a "health therapy" of the family in the spirit of "Live Green standard resort".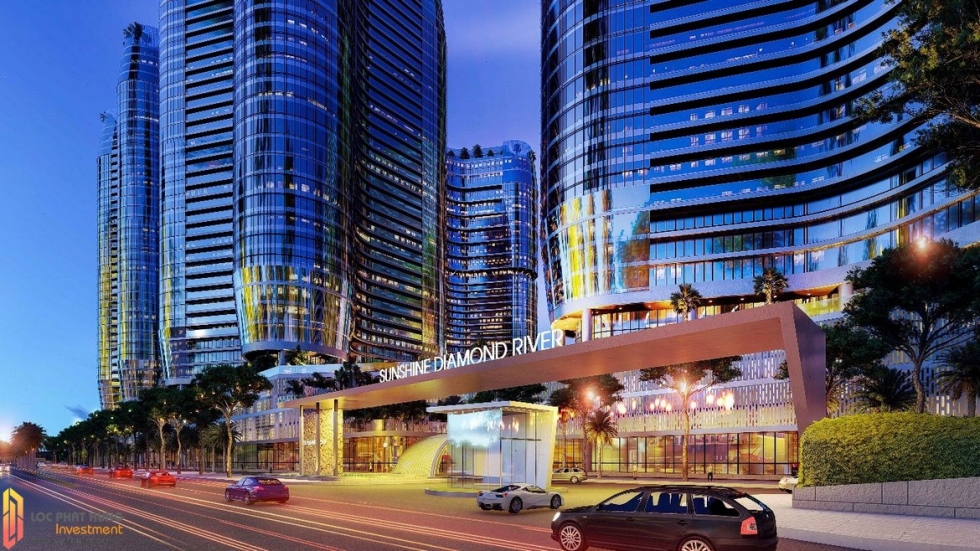 Sunshine Diamond River will be full of natural sunlight, wind and natural atmosphere
The "smart living 4.0" applications will be fully utilized here because of the application of "Smart-home technology", FaceID recognition, absolute safety with professional Fire Protection system, including the entire building brings a level of space and desirable amenities.

It can be said that the name of Sigma has become more and more familiar and spread across the provinces and cities along the North, Central and South regions. Every step of Sigma affirms a solid footprint, talented hands are always ready to face challenges. We believe that Sunshine Diamond River will not only become an ideal residence for high-end clients, but it is also a symbol of the architecture, high-class life style, creating constant value for the owner and customers, contributing to the prestige and reputation of Sigma brand, on the journey of building Vietnamese brand with international level.