June sunshine is pure, like a stream of yellow honey flowing down from the sun. As the darling of the summer fairy, this sunlight gives energy to the June members in Sigma, leaving that light to help them understand their souls. Girls born in June are carrying a bit of pride in the summer sun, mixed with soulful melodies.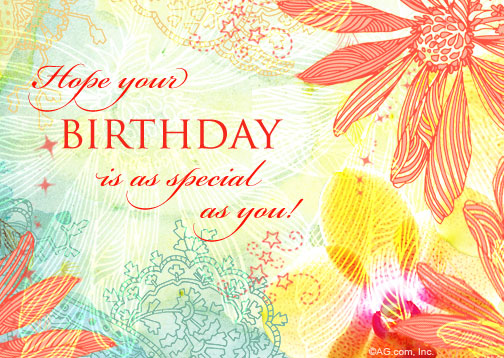 The June party at Sigma offers the vibrant colors of roses, with the pure essence of early morning petals, adorned on the birthday cake that creates a different purity from other months in year. On June 21, 2019, Sigma people, despite being busy, took their time to attend the only birthday party in the month, even the atmosphere was hot.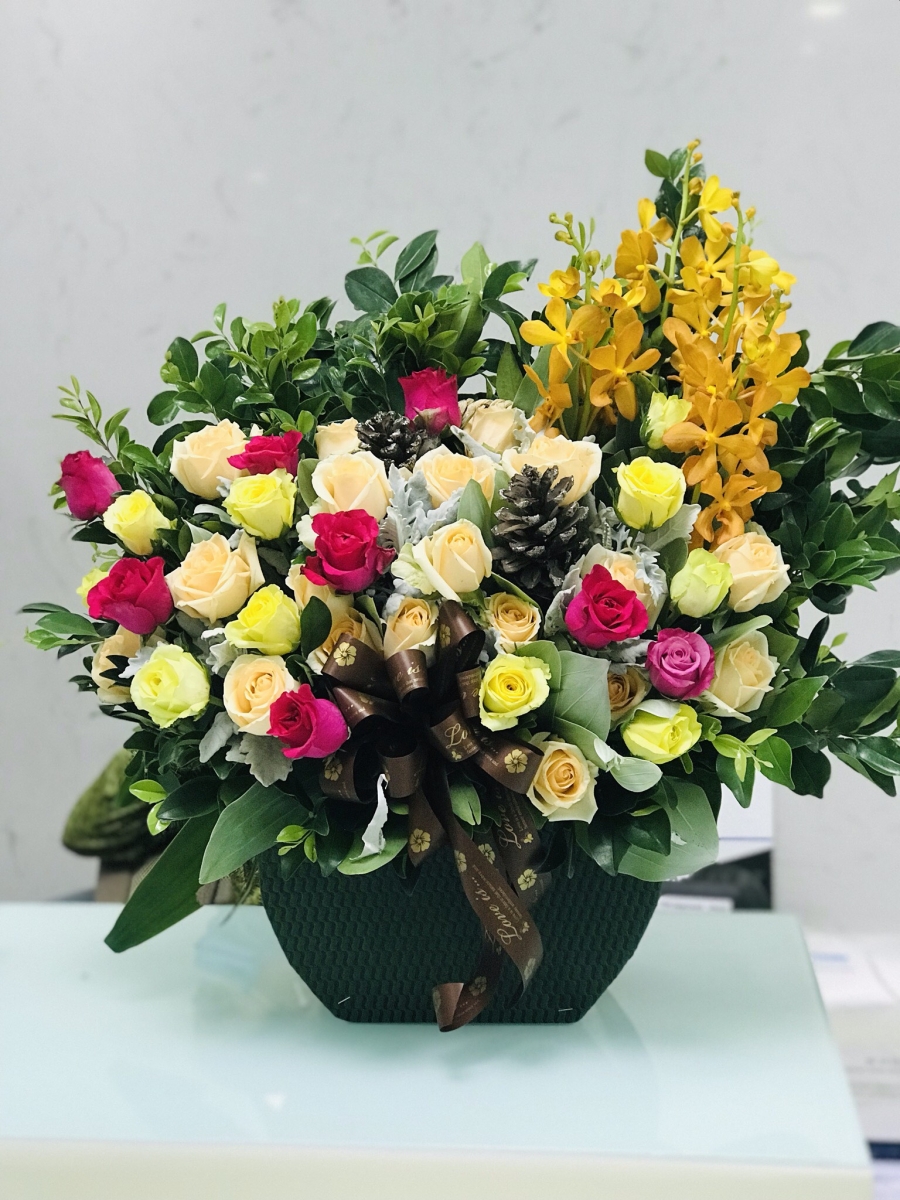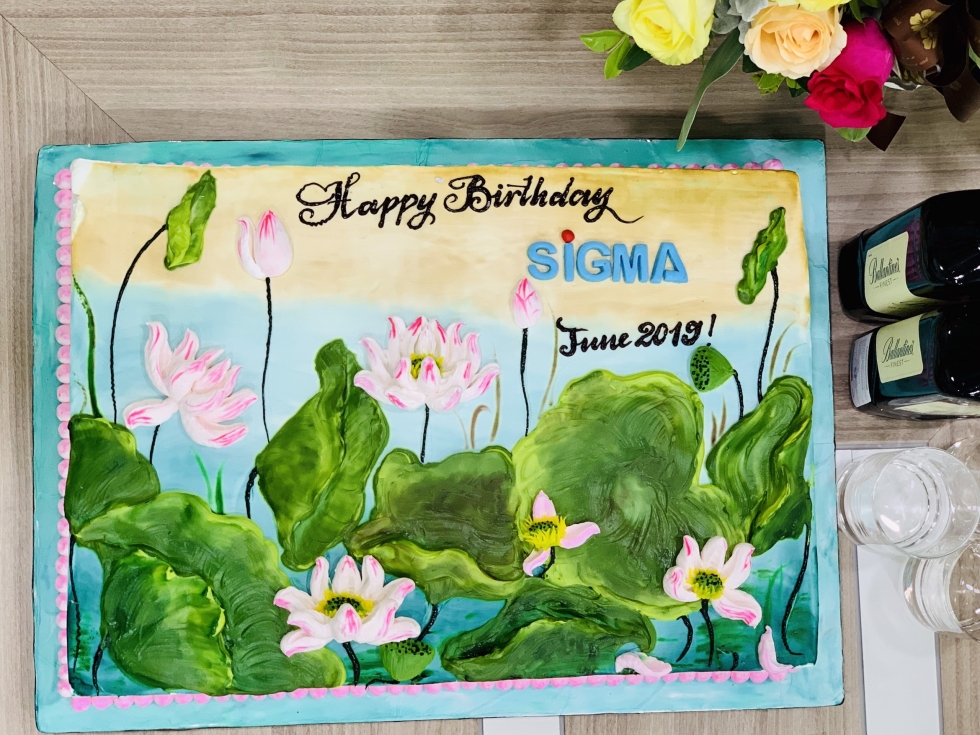 A special birthday cake for Sigma members in June
The June birthday party was organized by the Human Resources and Admin Department in conjunction with the Company's Labor Union, helping members to relieve all the daily pressure to enjoy in the lively atmosphere of the party. This month's party was attended by representatives of the Board of Directors – Mr. Duong Son Tung, with the appearance of more than 10 engineers and employees with birthdays in the month, and all office staff.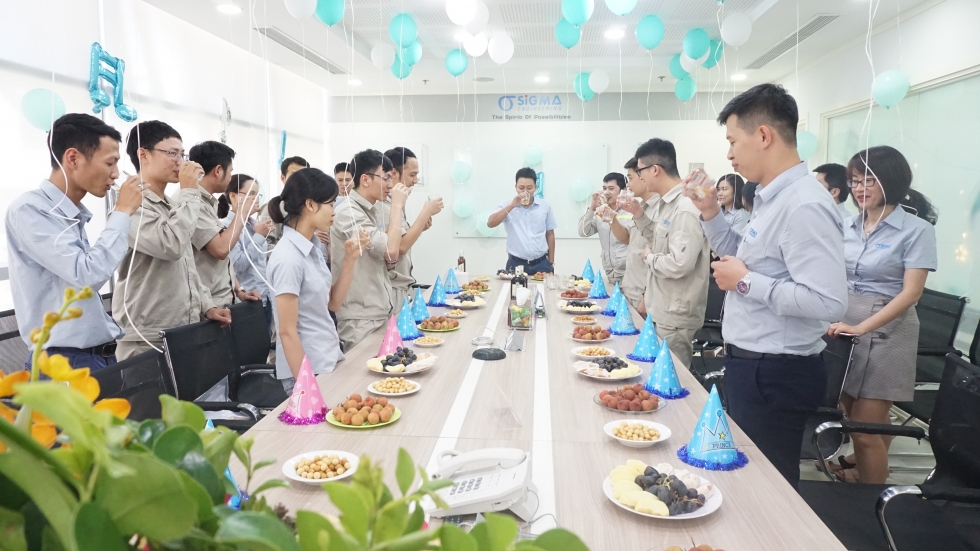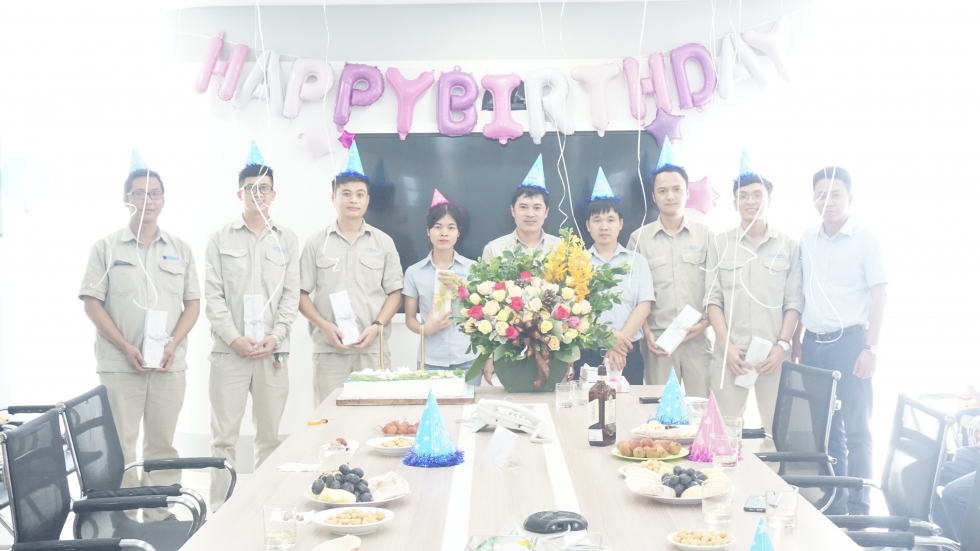 The gifts were given to the members in June
During the party, Deputy General Director - Duong Son Tung sent the best wishes to each member and shared sympathy for those who could not participate because the project schedule was urgent. Besides, he was also giving encouragement so that they stand side by side with the company on the bumpy road ahead.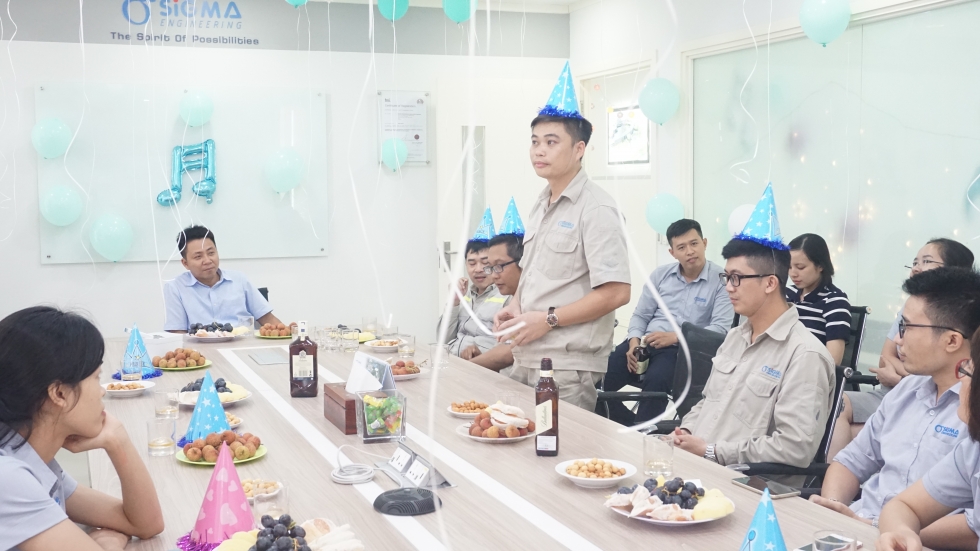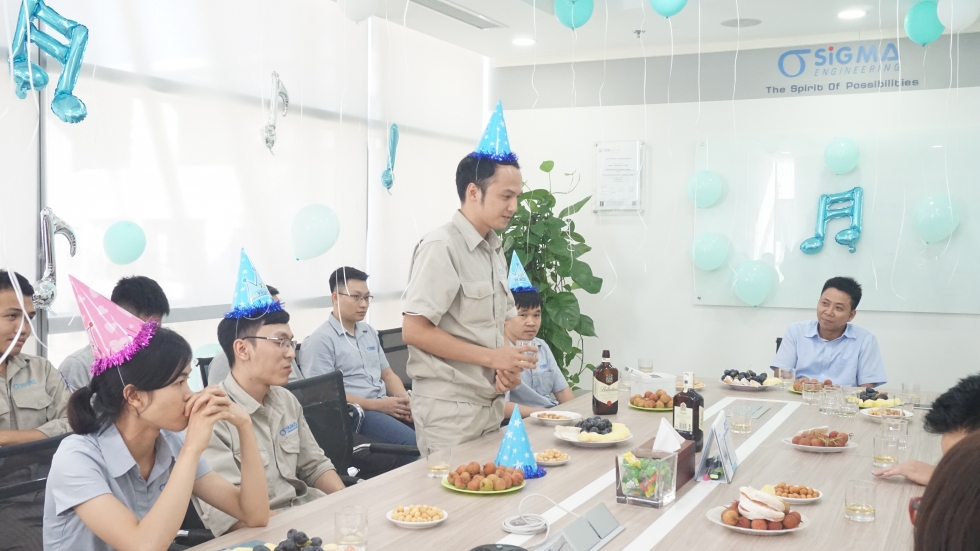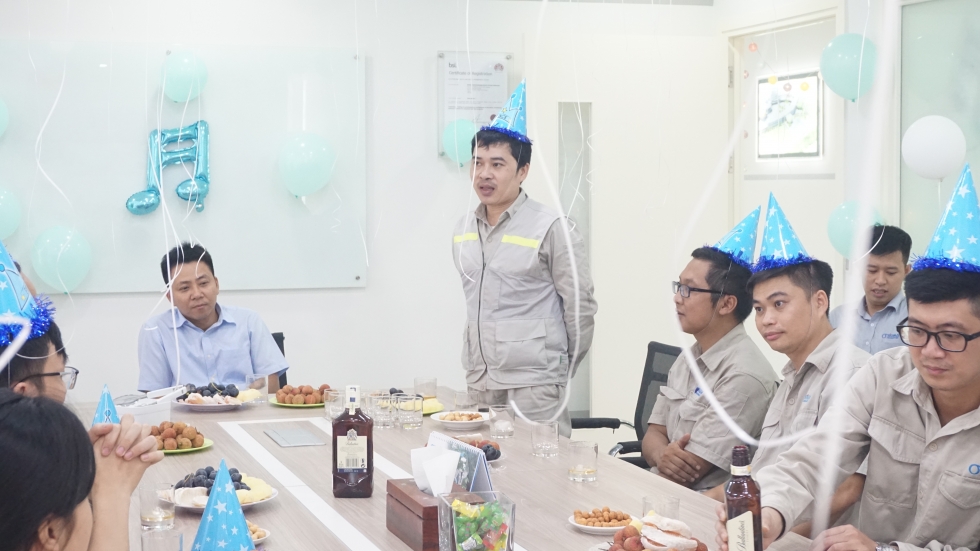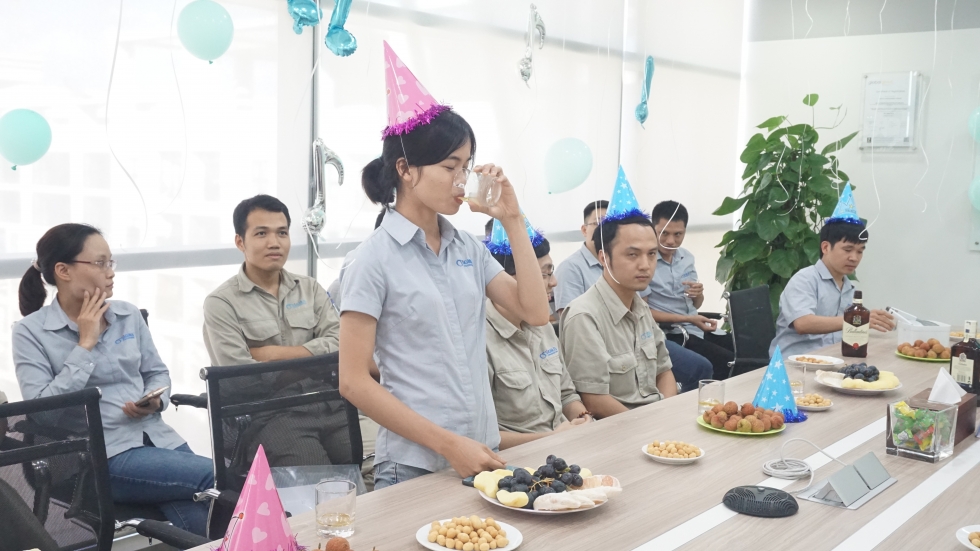 The members expressed their feelings and aspirations in life
The party took place in a lively, warm atmosphere. Each member who can sit back, talk and share together to jointly enrich "Sigma culture" in the future.