At Sigma, January gradually moved away from the unfinished work, short-term plans but unable to not-do-it, and with the unquenchable love ... Abruptly, Sigma people realized that the sun began to appear, warm and refreshing ...

Somewhere outside, the light rain caught in the glass windows, on the roofs, on the flowers and on the clothes of dedicated Sigma engineers at the construction site. Oh, February is coming, love season is coming...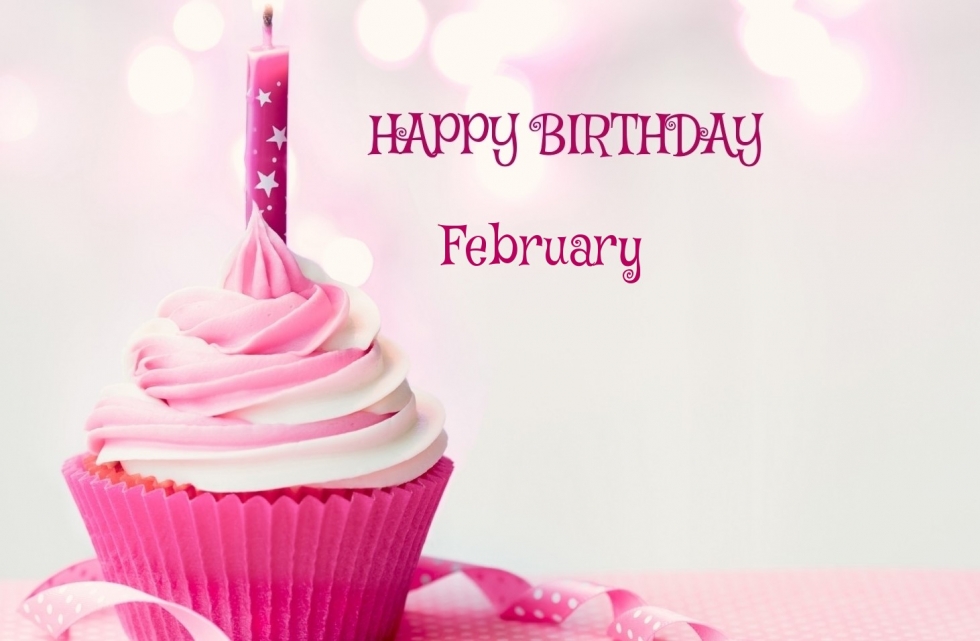 In February, Sigma soldiers rushed to put on their warming clothes of their beloved mothers and wives to prepare for the mission. In the luggage of these "soldiers", there must still be photos of their adored wife, of their docile kids, so that whenever they see, they will always find themselves motivated to complete the works that embellish the beauty of the country.

The sweetness of the season is more clearly felt on February 22, 2019, with a special cake to welcome Sigma members born this month. February gave birth to intelligent and agile Sigma "soldiers". They possess a peaceful, humble, honest and loyal character. Moreover, they were also judged very strongly, once they decided, they would pursue it to the end.

The birthday party in Sigma in February is created with the green life, the joy of spring, as a gift that the Human Resources Department and the Trade Union at Sigma give exclusively to those who born in the middle of the love season. This is not only an opportunity for each member to sit together in the warmest party of spring, but also a time when organizers can send the meaningful gifts and best wishes to each member.

This month's party has the presence of representatives of the company leadership, General Director – Mr. Nguyen Quang Ngoc, Deputy General Director – Mr. Duong Son Tung, and the appearance of more than 10 engineers and employees having birthday in February and all staff.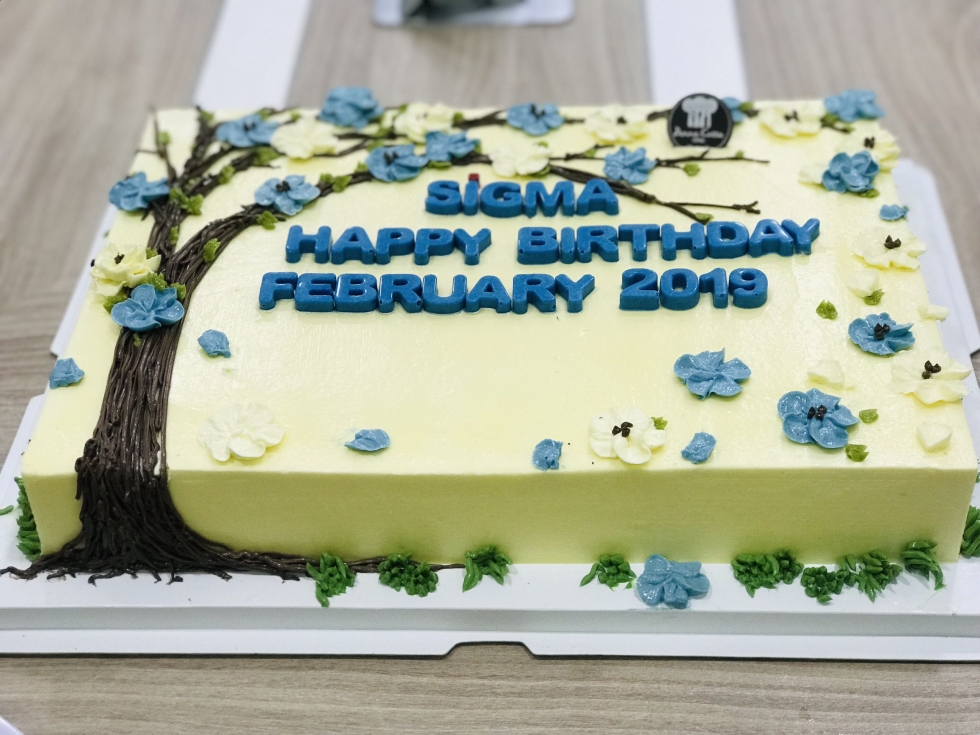 The birthday cake carries the taste of love which sent to the members
At the party, General Director - Mr. Nguyen Quang Ngoc sent his warmest wishes of spring to each member, and shared sympathy when many members could not participate because of the urgent project schedule. Besides, he also encouraged the spirit to each member so that they could always stand by their shoulders, stand side by side with the Company on the bumpy road ahead.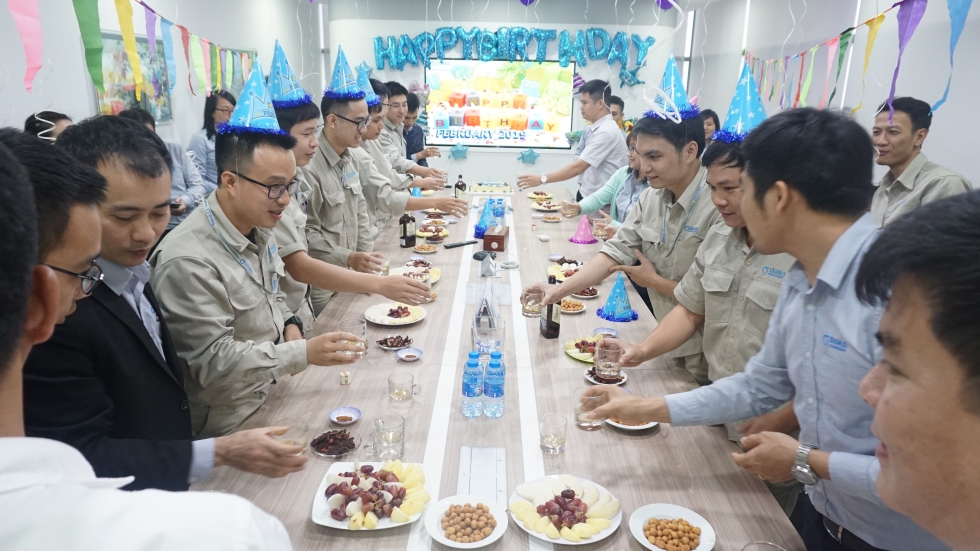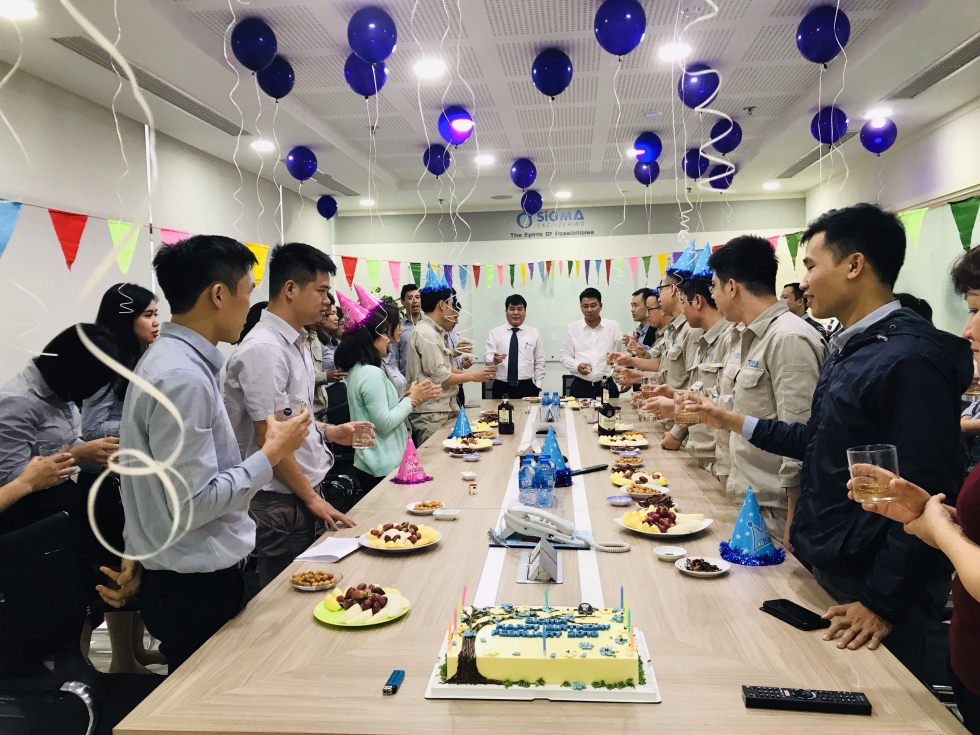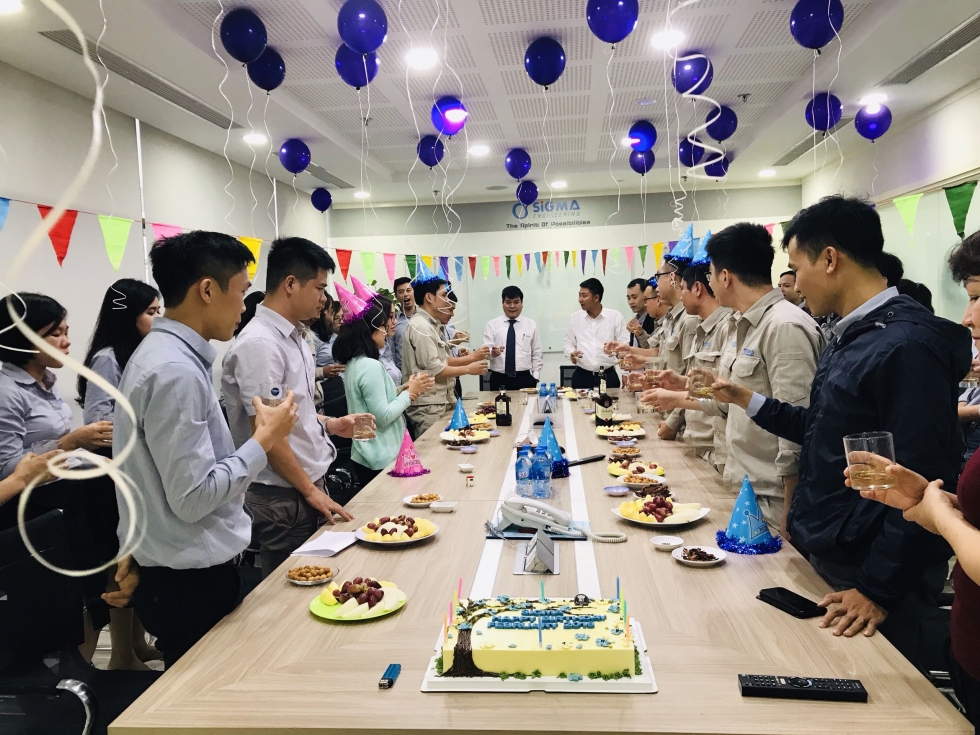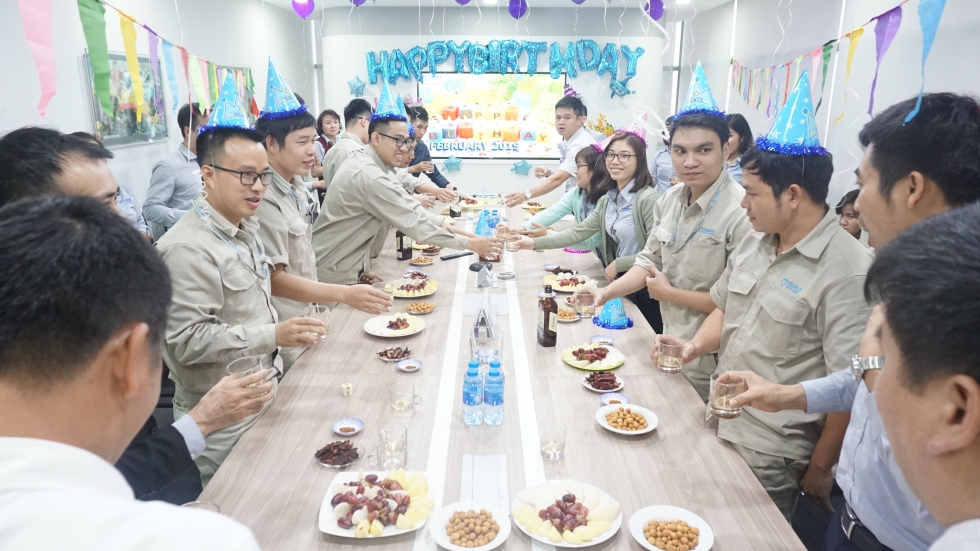 Warm and joyful atmosphere at the party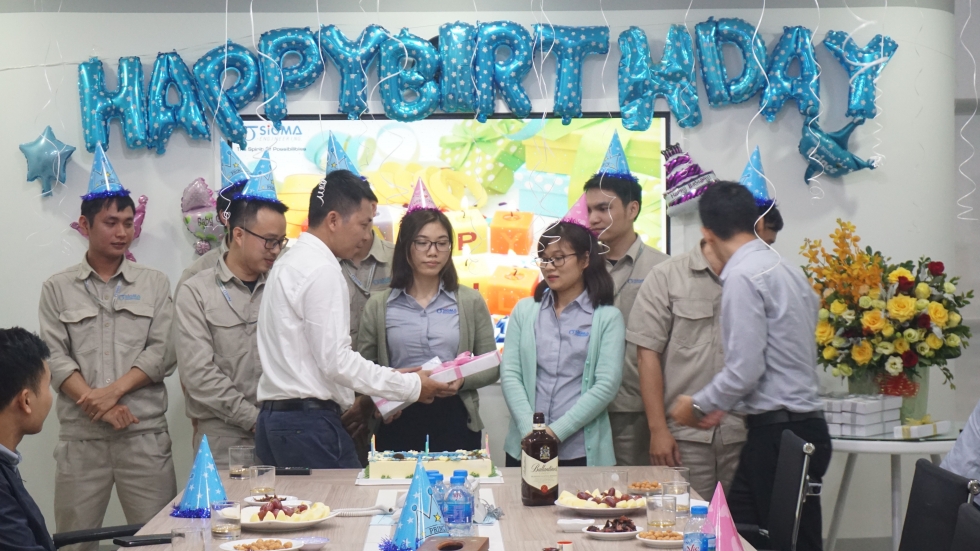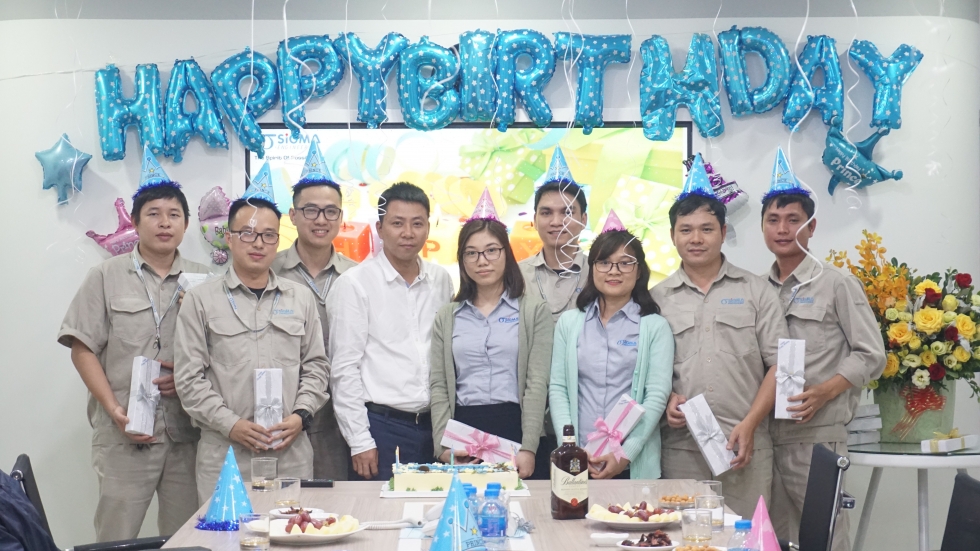 Meaningful gifts were given to the members by the Deputy General Director – Duong Son Tung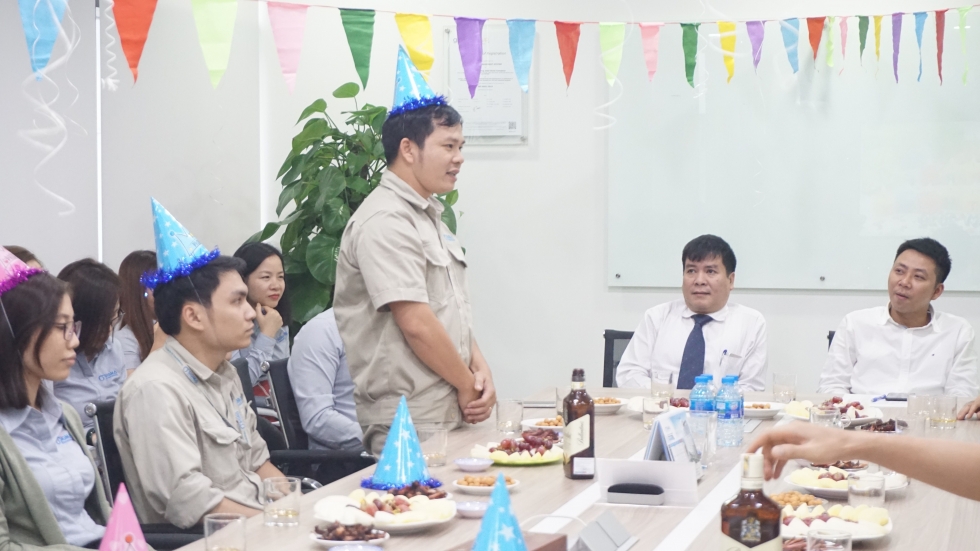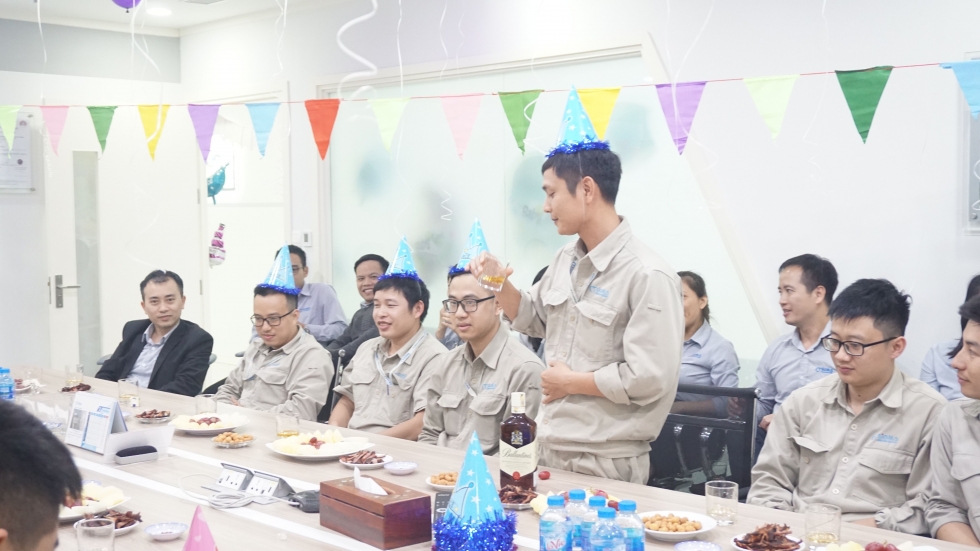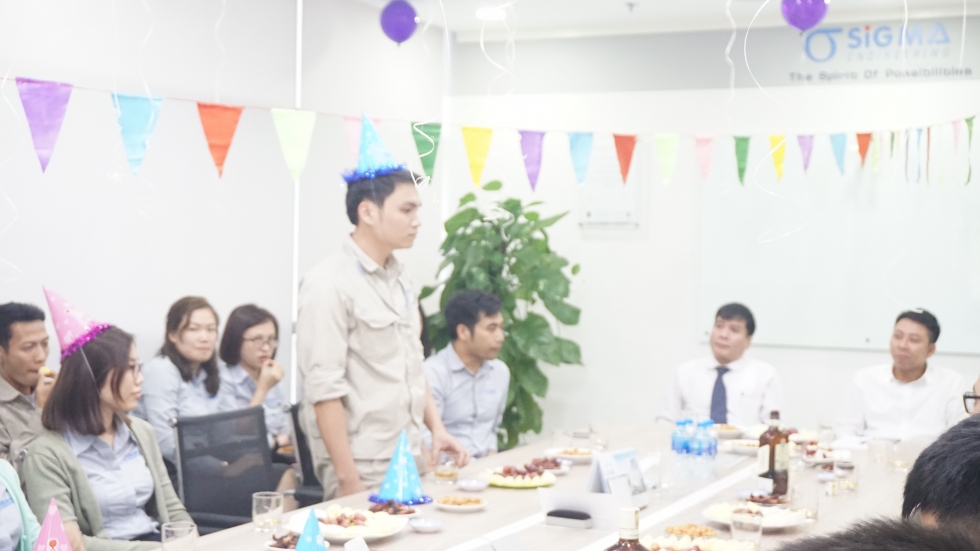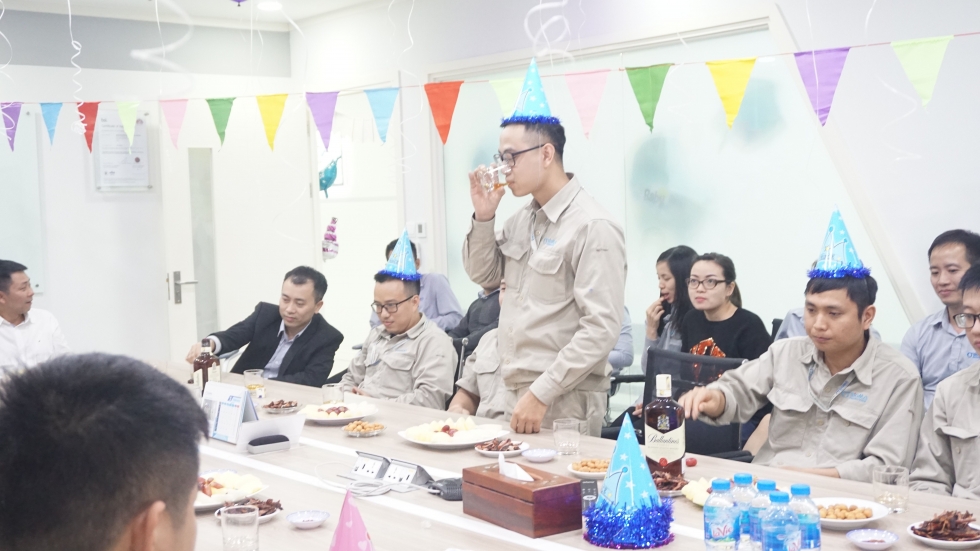 Members can share their thoughts in life
The party took place in a warm atmosphere. Each member can talk and share together building, to jointly enrich the "Sigma culture" solidarity and humanity.