November comes peacefully. Hanoi no longer has sudden rains, sunshine is also becoming weaker. Therefore, people like to brighten up after the heavy rain, wake up after an unfinished love to welcome a new vitality when winter comes. Those born in November seem to have a very mysterious charm. They are beautiful from their soul to personality with a bit stubborn, powerful and decisive in their work.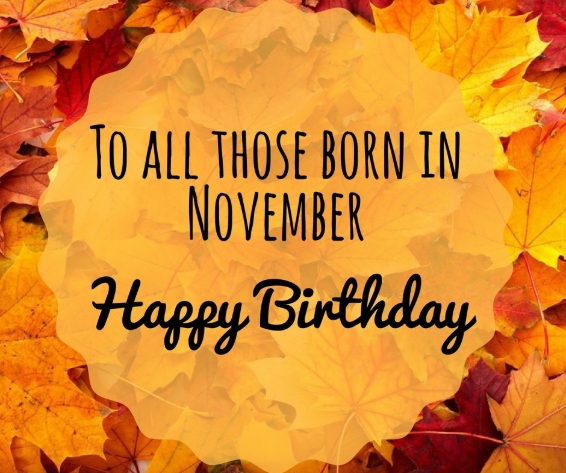 The birthday party for those born in November in Sigma is also warm and special than ever, so it becomes an indispensable highlight, not only to warm the soul of each member when winter comes, but also the opportunity to bring each member closer together.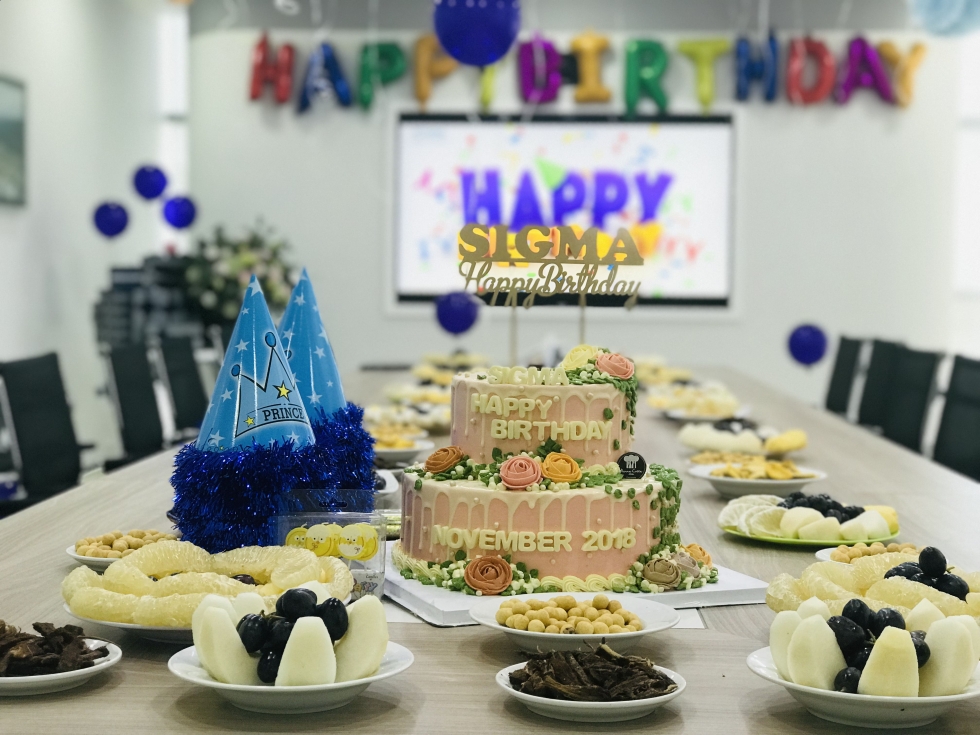 Happy Birthday November's Members
On November 16th, 2018, Sigma Labor Union continued to cooperate with the Human Resources and Admin Department to organize employees and engineers with birthdays in the month. Despite the urgency of the work, the project engineers still have time to spend on this warm-up party. With those who are working in the far projects, the organizer has sent meaningful gifts and best wishes to each member.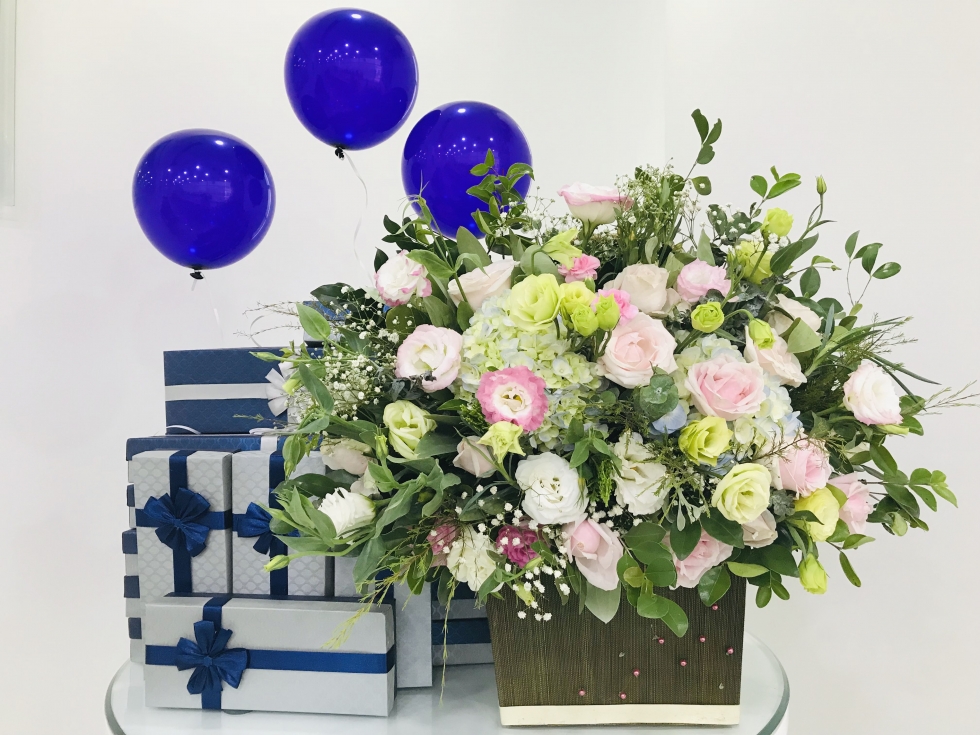 Meaningful birthday gifts to November members
With the brothers working on far projects, the organizers have sent meaningful gifts and best wishes to each member.
The birthday party in November was attended by representatives of the Board of Directors - General Director Nguyen Quang Ngoc, Deputy General Director Duong Son Tung and Nguyen Dac Tai, and the appearance of nearly 30 engineers and employees having birthday in November with all the staff.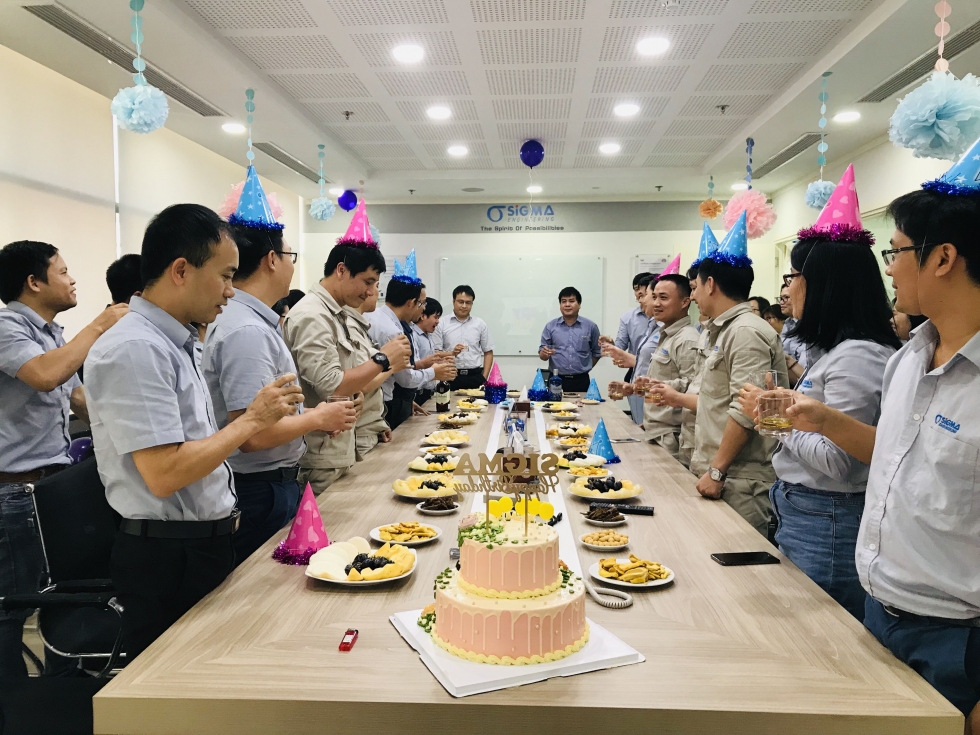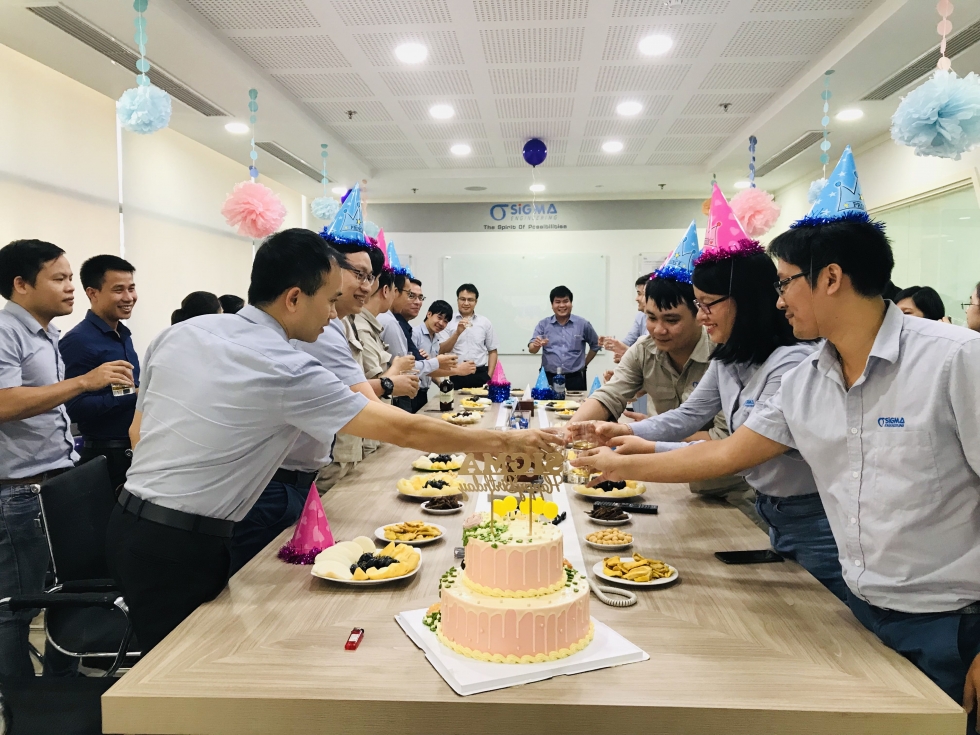 At the party, the General Director - Mr. Nguyen Quang Ngoc sent the warmest greetings to each member and shared the sympathy when many members could not participate because of the urgent project schedule. Besides, he also sent an encouragement to each member so that they always stand shoulder to shoulder with the company on the way ahead.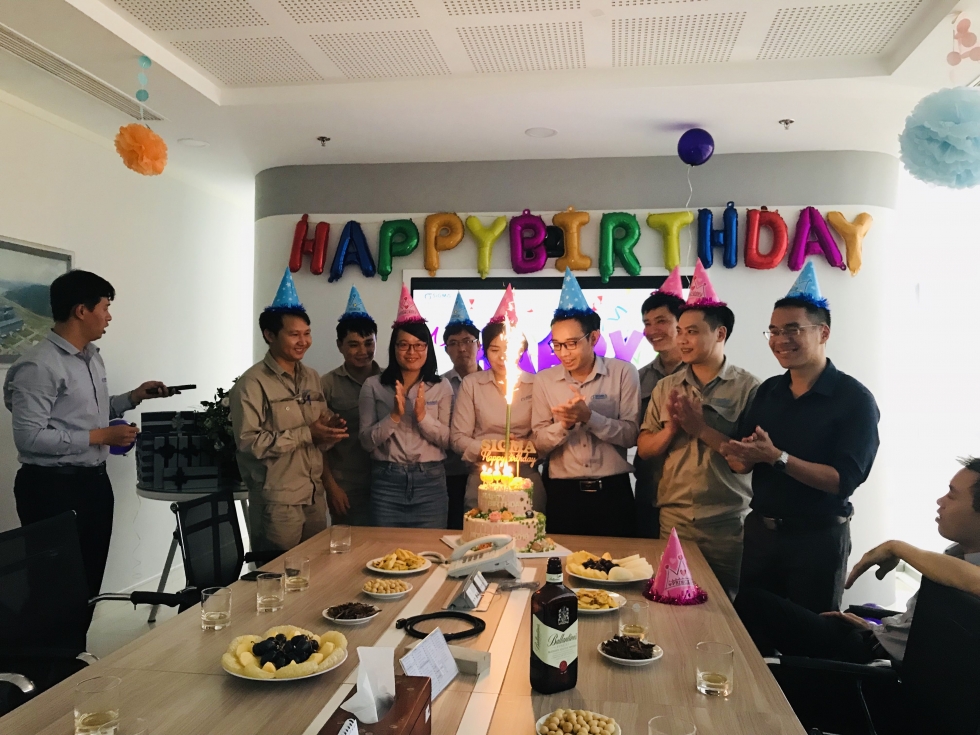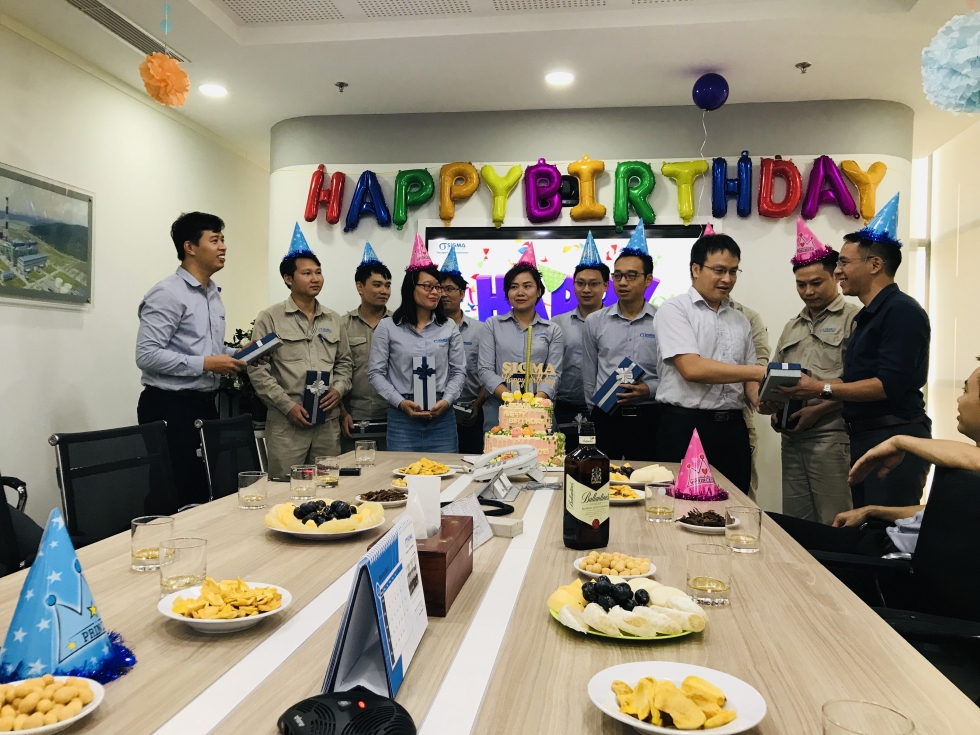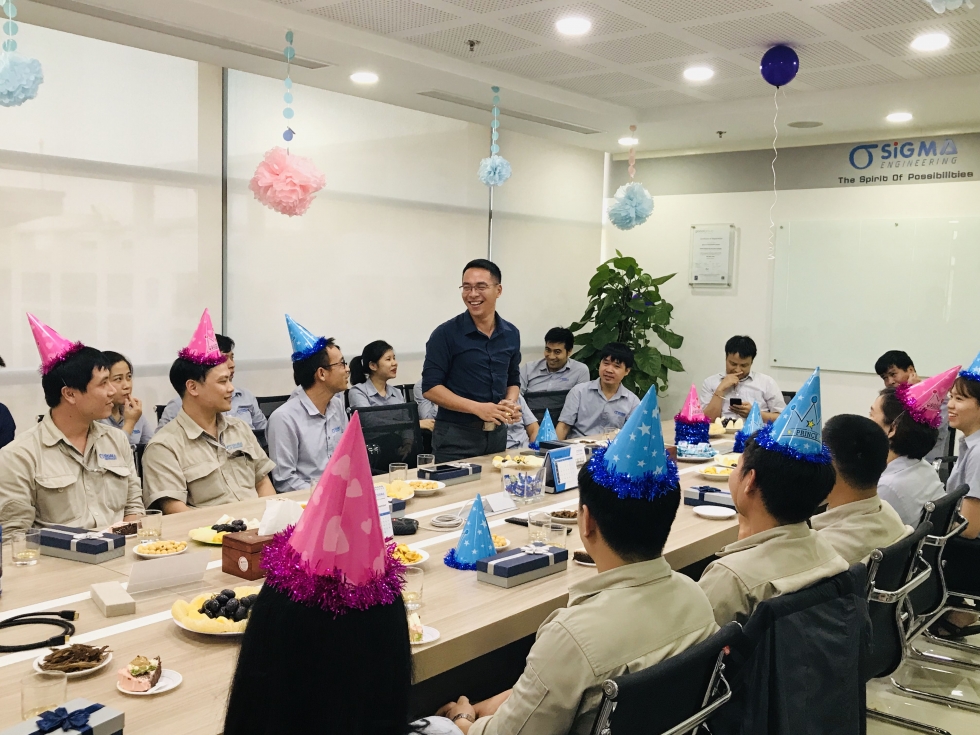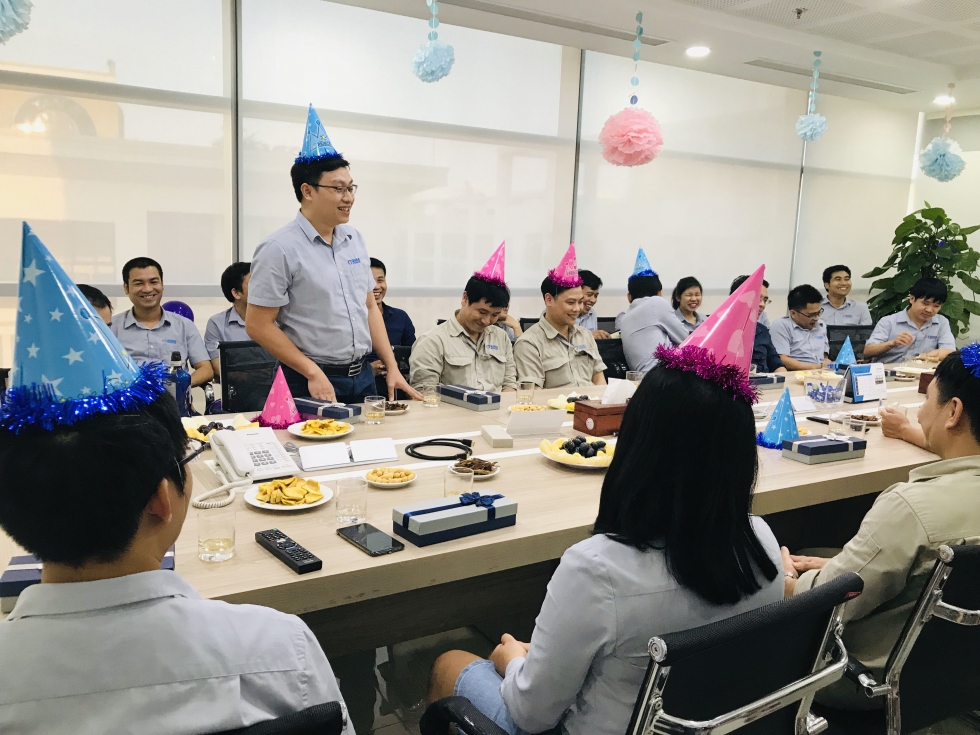 The party took place in a warm atmosphere. Each member can talk and share together building, to jointly enrich the "Sigma culture" solidarity and humanity.