On 28/09/2018, at the head office of Sigma Engineering, the birthday party for September members took place in the joyful atmosphere, warm and united spirit of solidarity among the members of the company. As a result, Sigma members are getting closer, exchanging and expressing their aspirations in life and helping staff to have more confidence and passion for the work.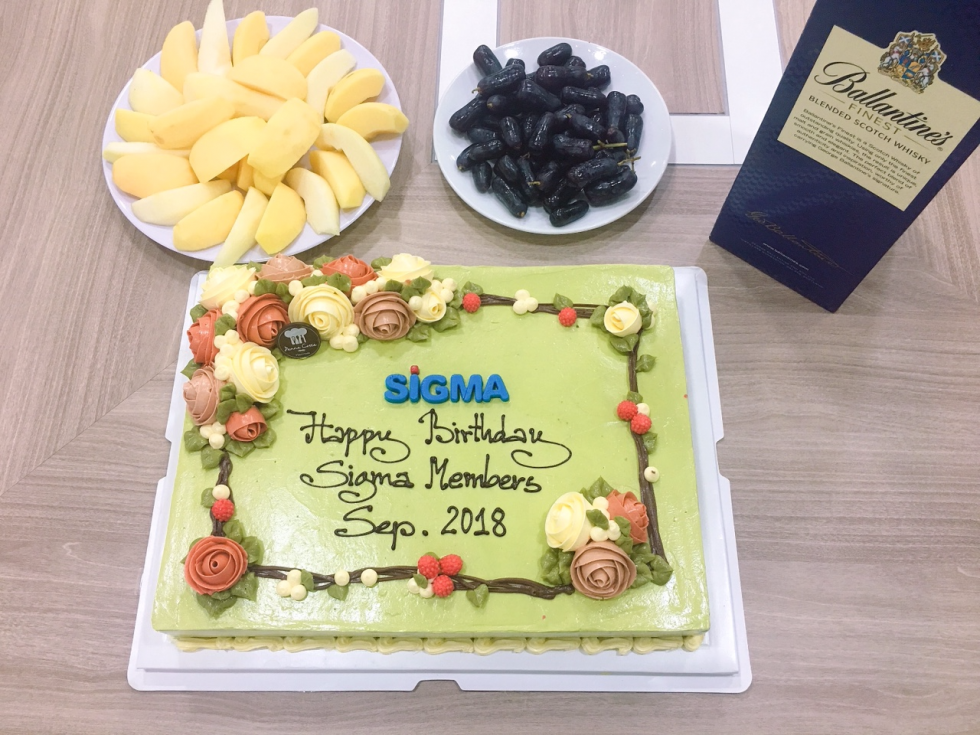 Happy birthday to "September members"
The representatives of the Board of Directors, Mr. Duong Son Tung and Nguyen Dac Tai – Deputy General Directors of Sigma were attended in this party, and the appearance of more than 30 engineers and staff have birthday in the month with all staff of the office.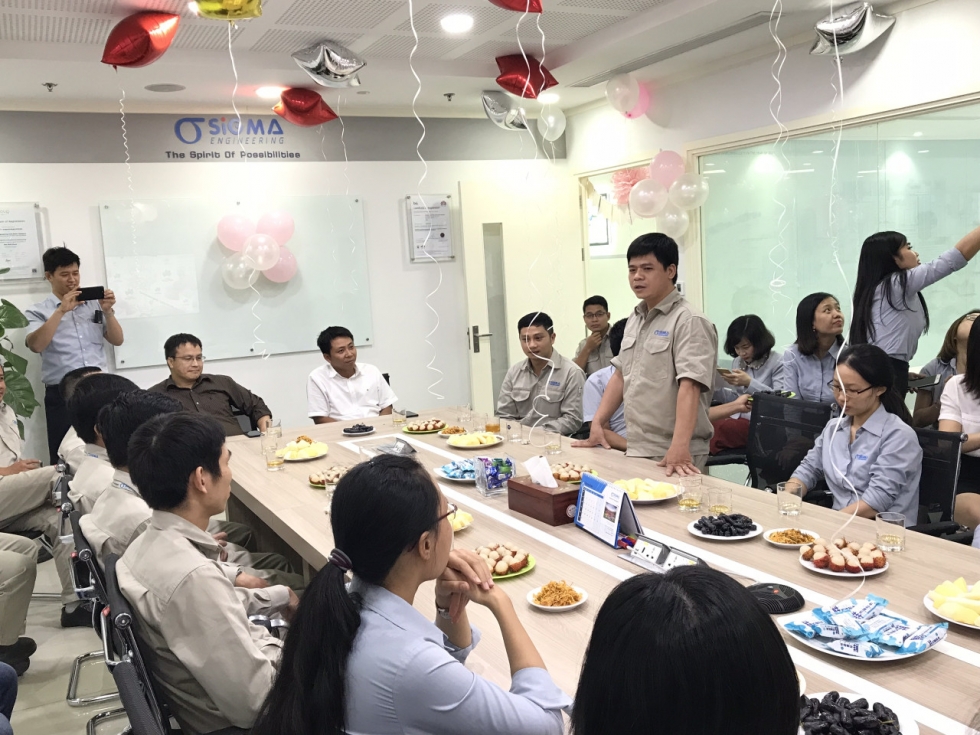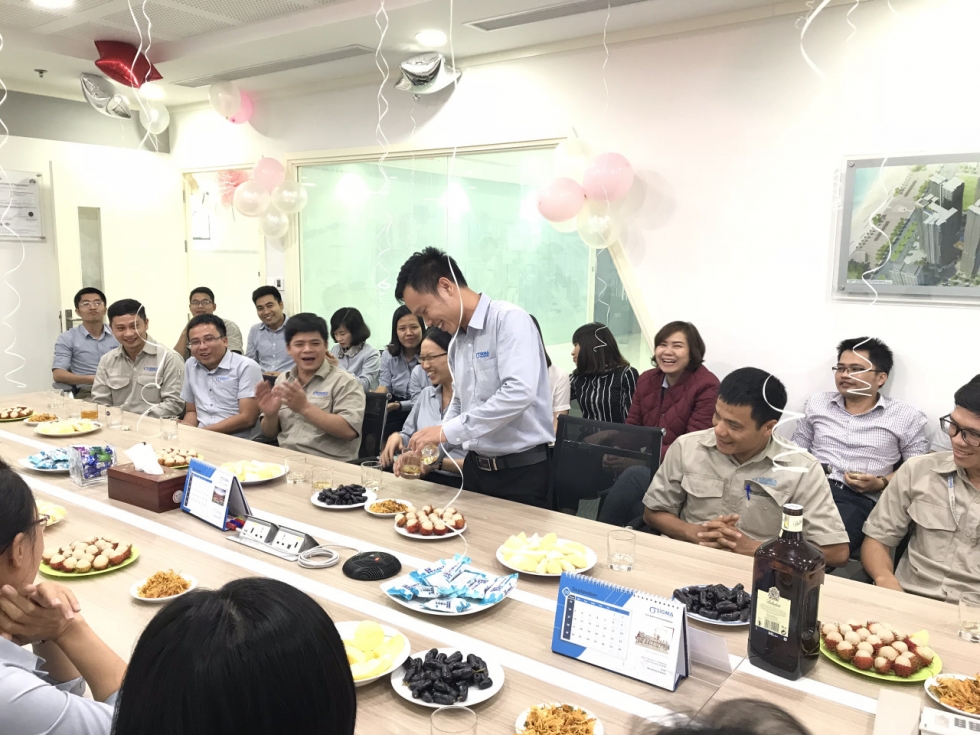 The members had the opportunity to share their aspirations ...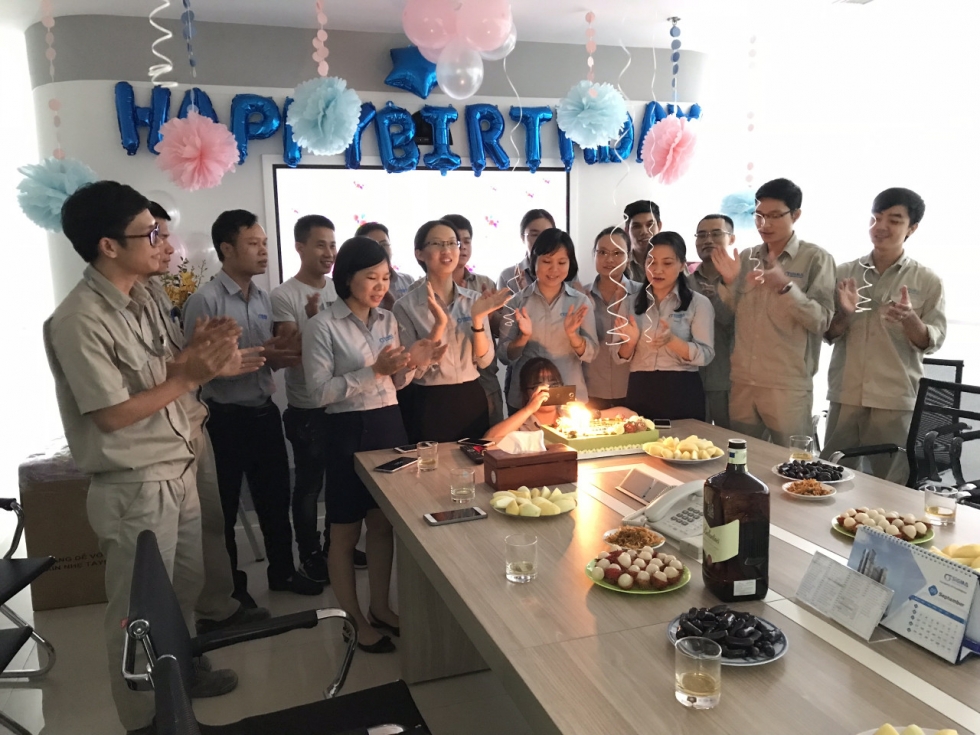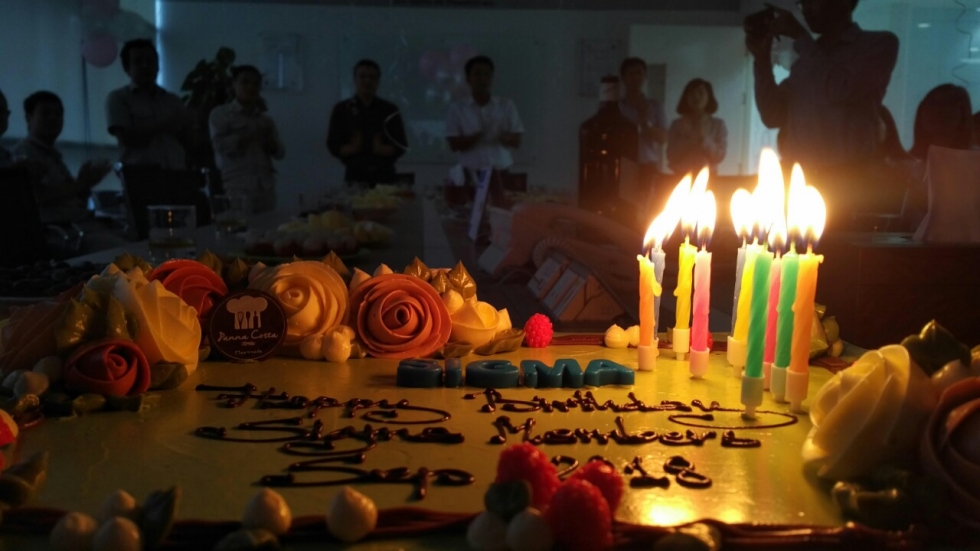 And blew out candles on birthday cake...
At the party, Mr. Nguyen Dac Tai sent a speech and wishes health, happiness and success to staff members have birthday on this occasion. Through this, he also expressed inspiring words, encouraging the spirit of employees in the company together to unite Sigma to grow stronger, maintain the position as the leading M&E Contractor in Vietnam.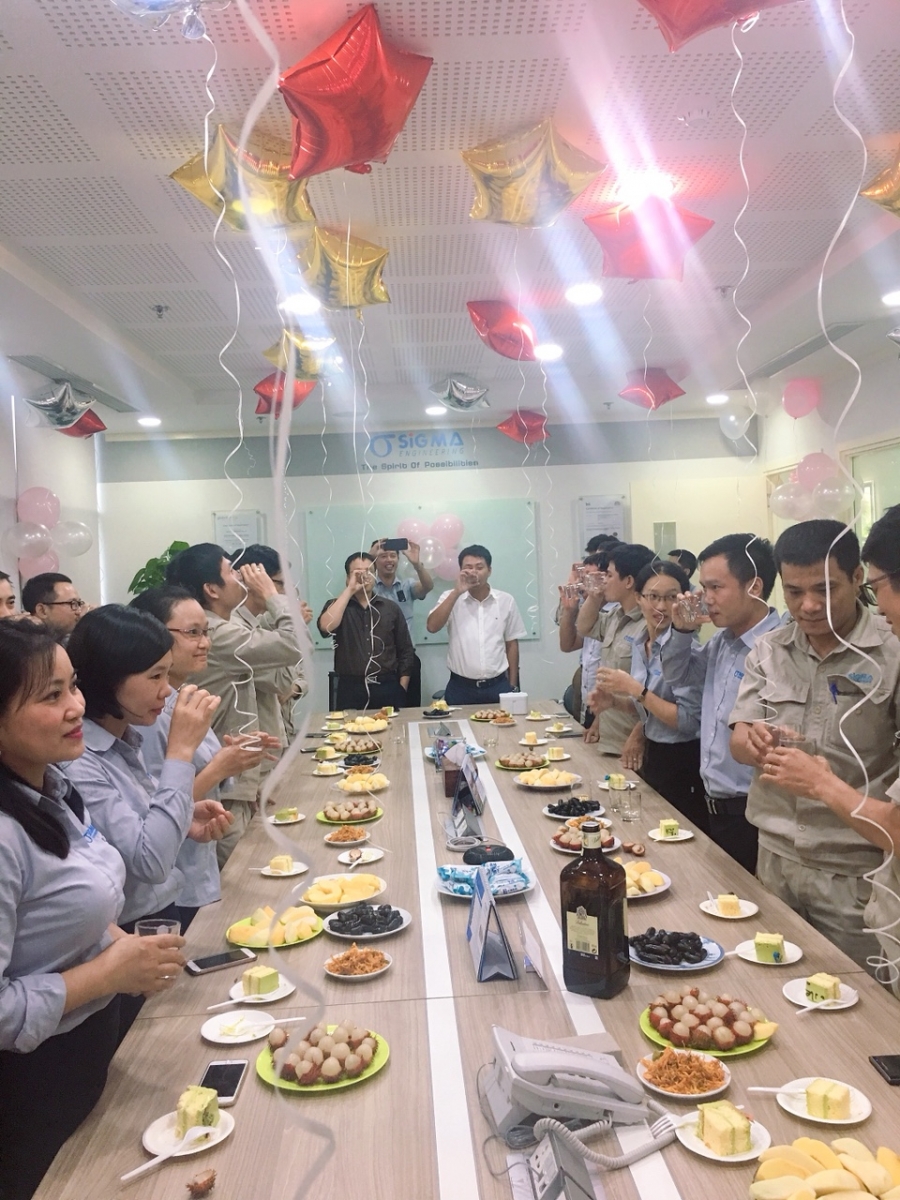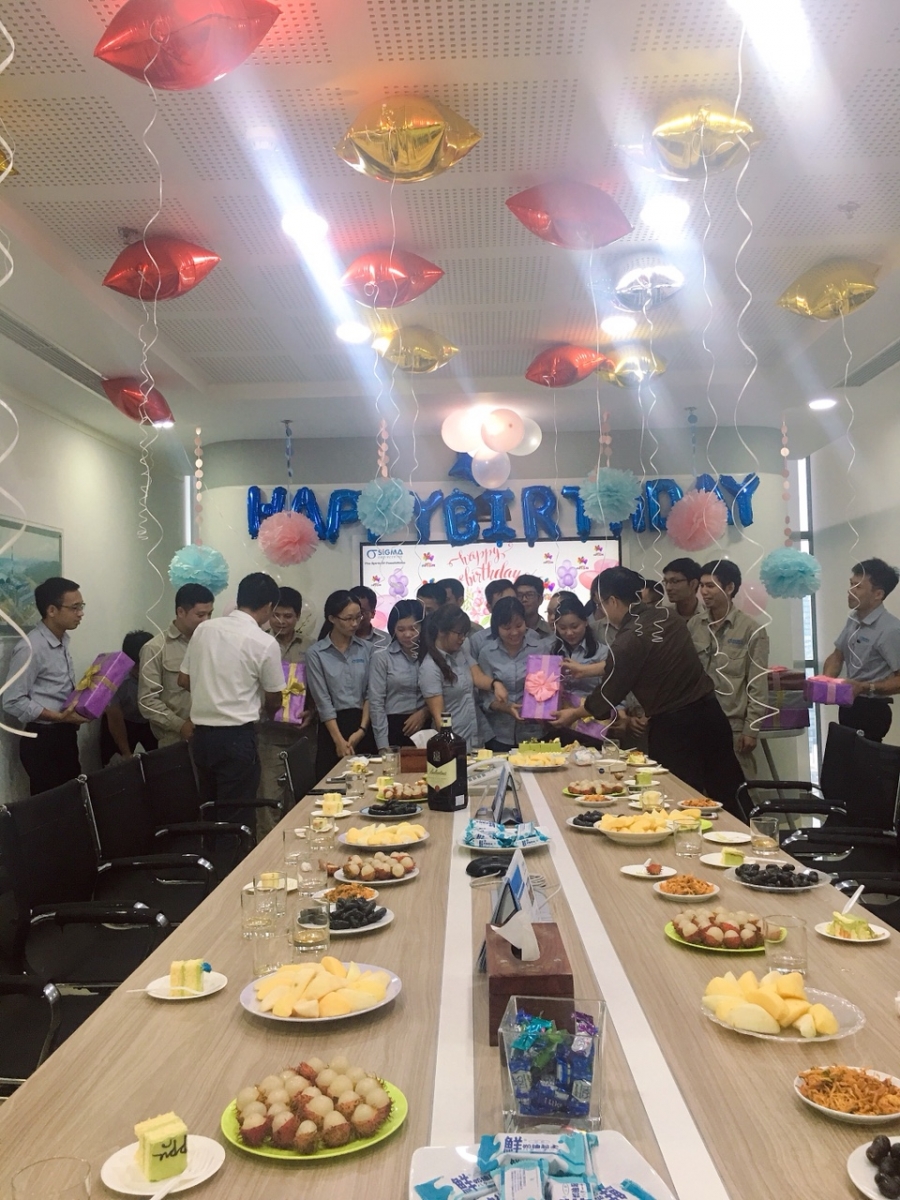 The members raised a glass of wine and received great gifts from the company's BODs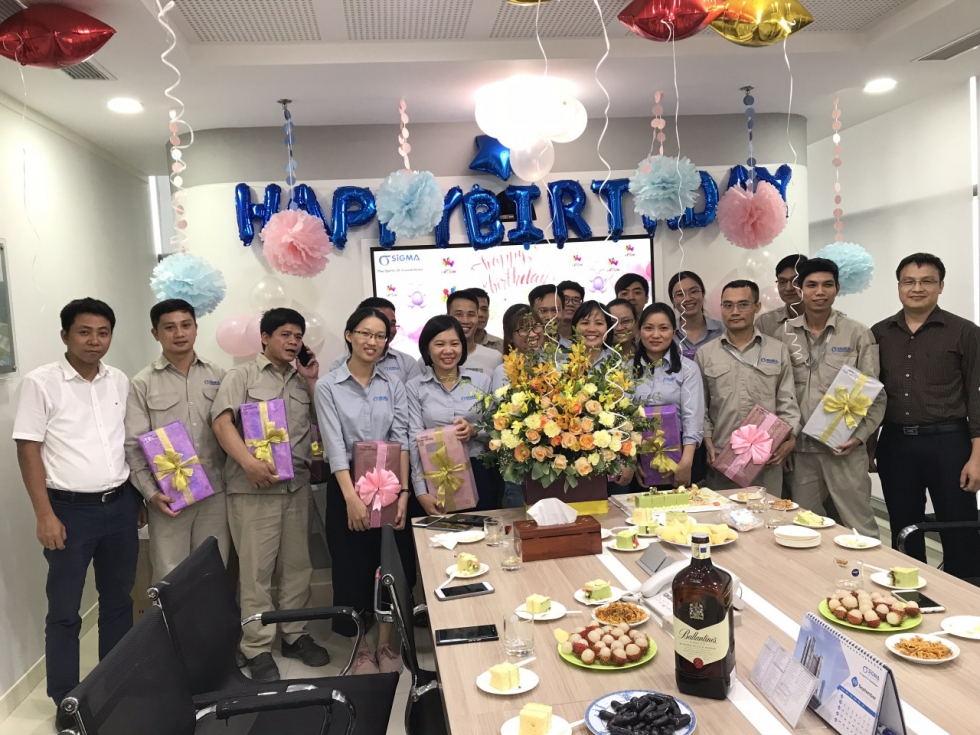 And took the photos together
The party in September has closed with many pictures and memories, creating an impressive and unforgettable moment in every employee, so that each member is excited looking forward to his birthday month with full of fun and exciting…