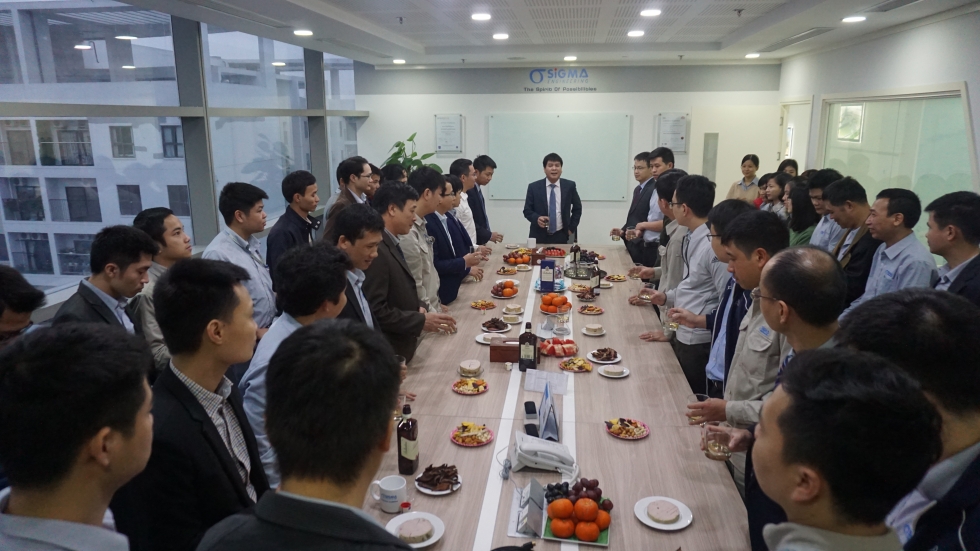 Mr. Nguyen Quang Ngoc – General Director cum Chairman of the BODs, spent time sharing and encouraging the spirit of Sigma members on the first day of work.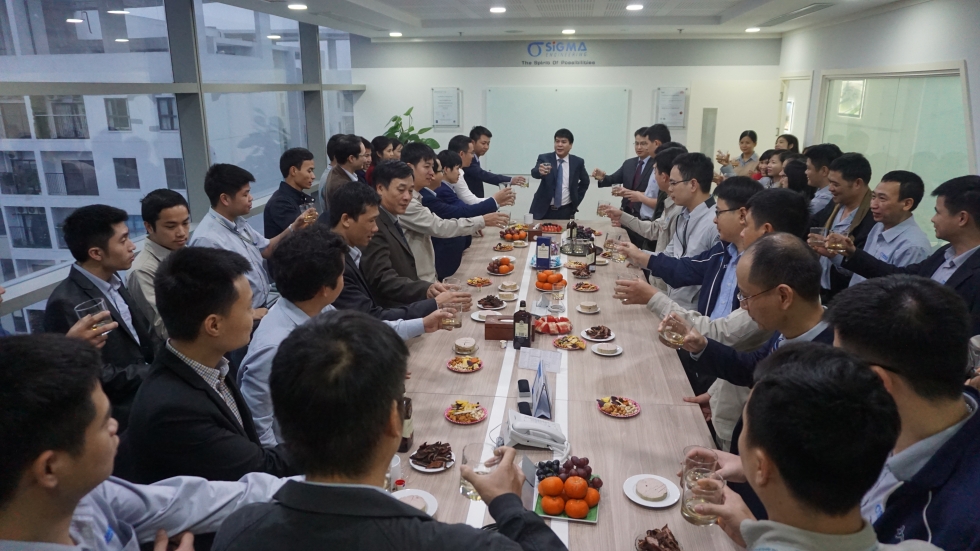 The BODs, together with the project's members, raised the wine glasses, giving the meaningful and best wishes to start a new year full of enthusiasm, ready for the challenging "battle" is waving to us to raise our heads forward.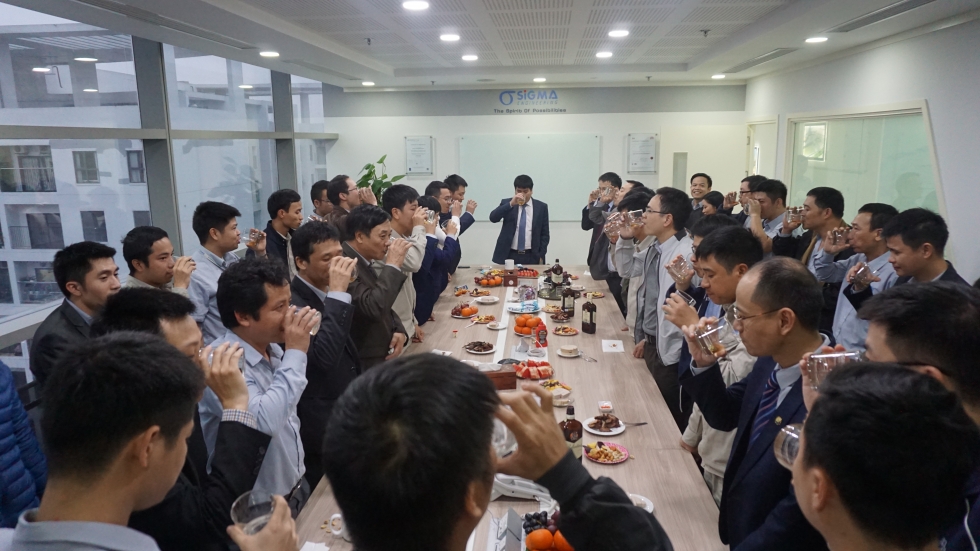 Looking back at the time of the past year, on that 365 miles stretch, despite the many winding, bumpy steps, there were many hardships, but we went through, and finally came to the finish line.
So, every member of the Sigma rekindled the faith and hope, despite the fatigue, embarked on the "rainstorm" on the road to conquer new heights.
The people of Sigma, let's put aside what has not been resolved, the chaos of work to mix into the air out on the first day of the year at the project.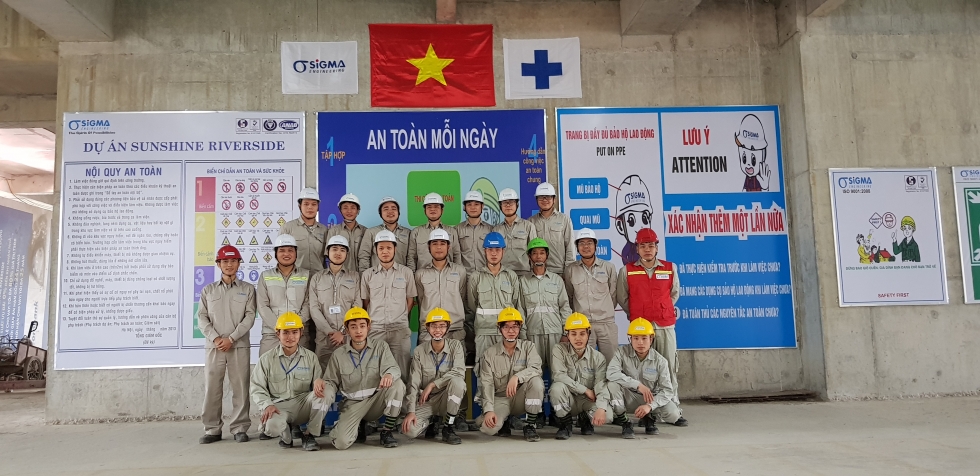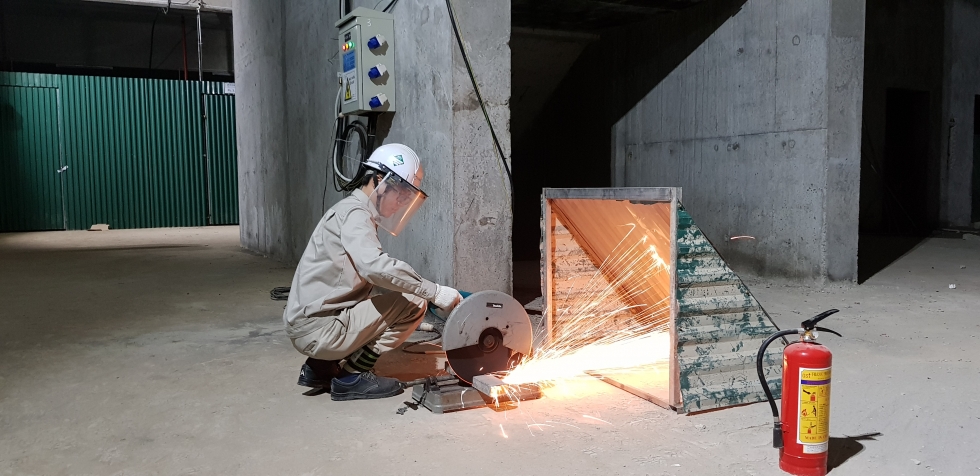 Working on New Year's Day at the Sunshine Riverside project​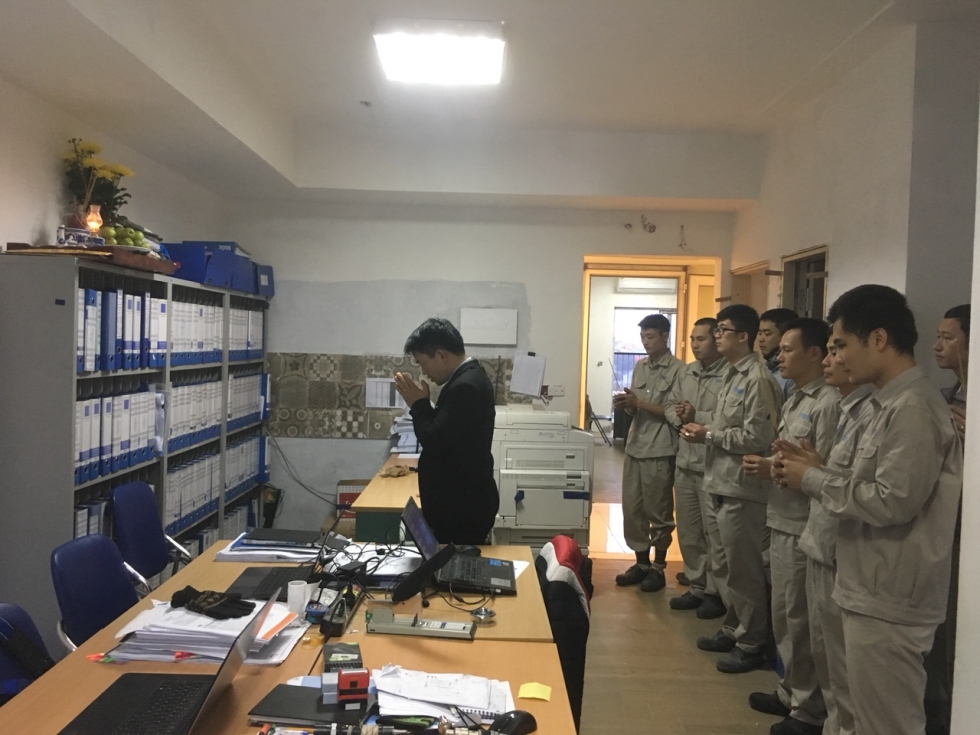 West Bay Sky Residences, Ecopark project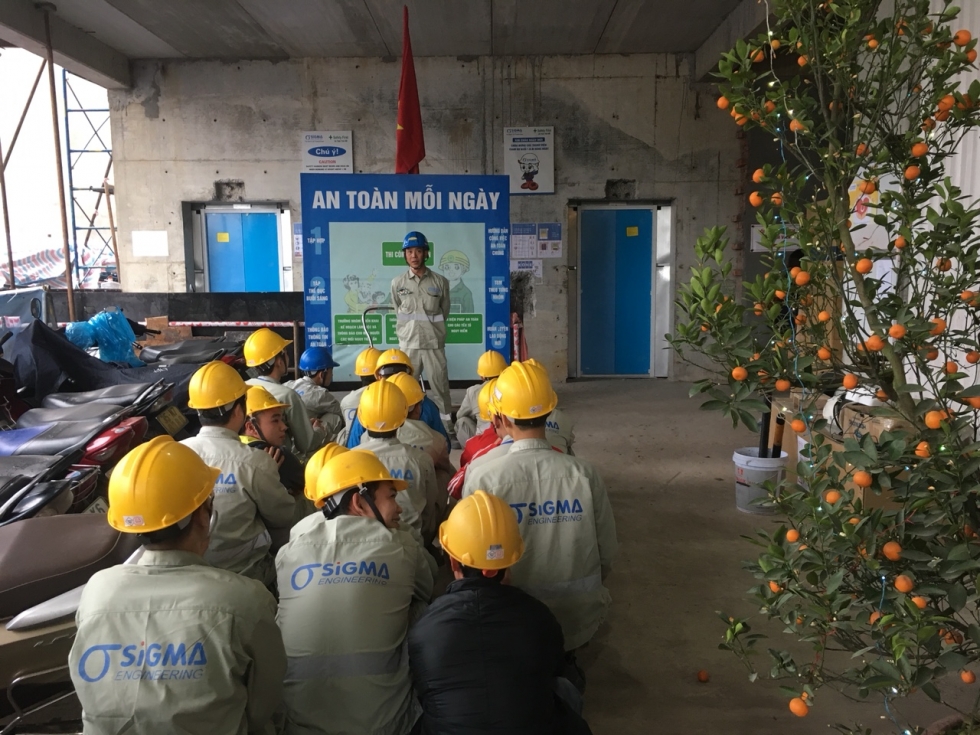 Tool Box Meeting on New Year's Day at Wyndham Garden Hanoi Hotel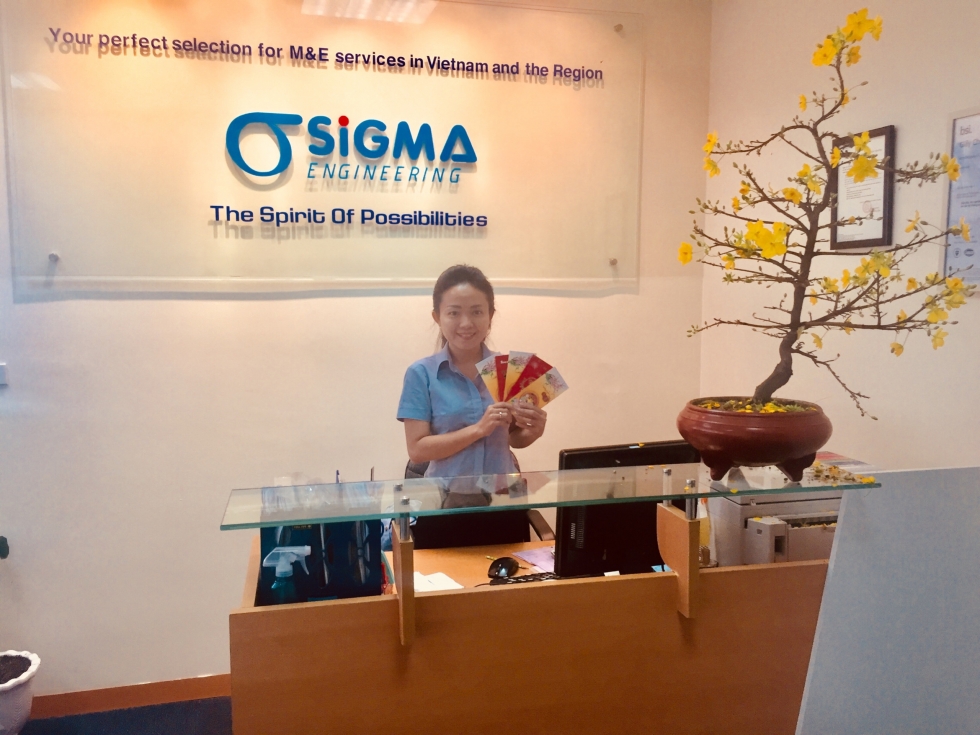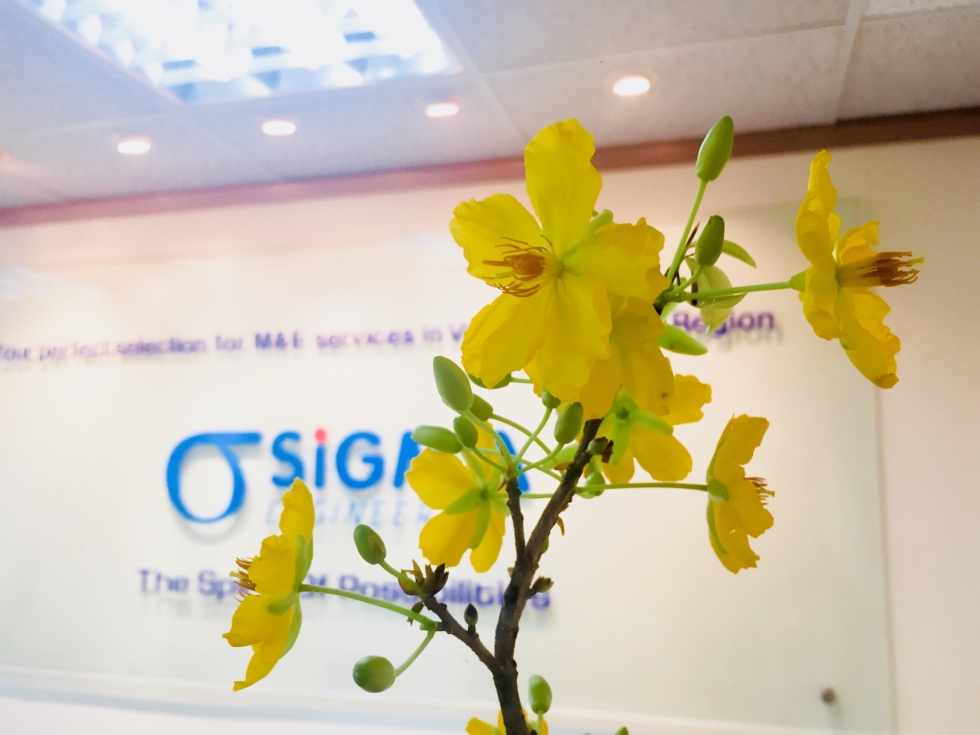 Yellow Apricot Flower at Ho Chi Minh Representative Office