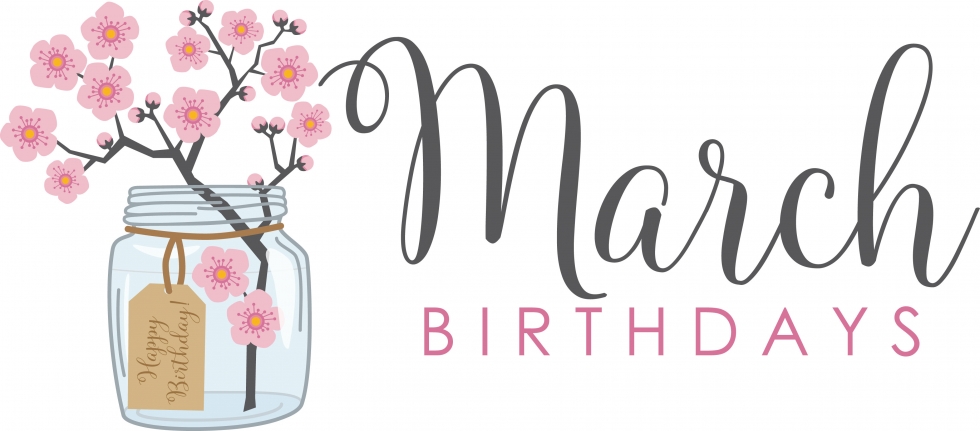 Bombax kept rushing into the warmth of March, as if to remind the Sigma people that it was about to be summer, with the firefly flying in the countryside creating a vibrant and attractive picture. The charming picture has become an endless source of inspiration for this birthday, so Sigma took it to decorate the March birthday cake, as a meaningful gift to the members whose birthday this month.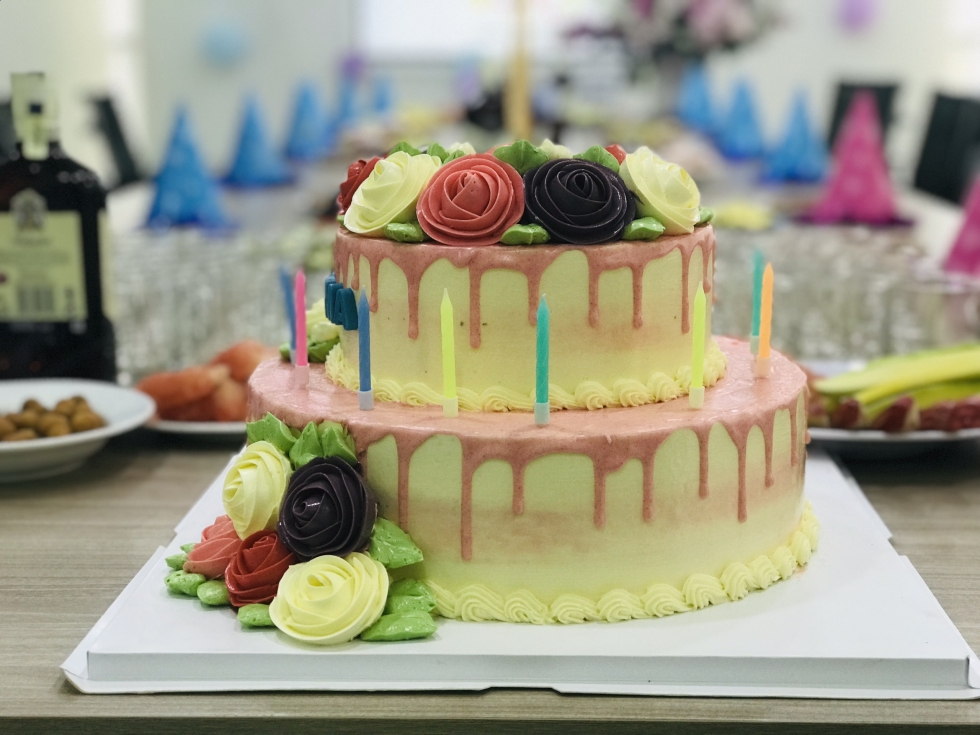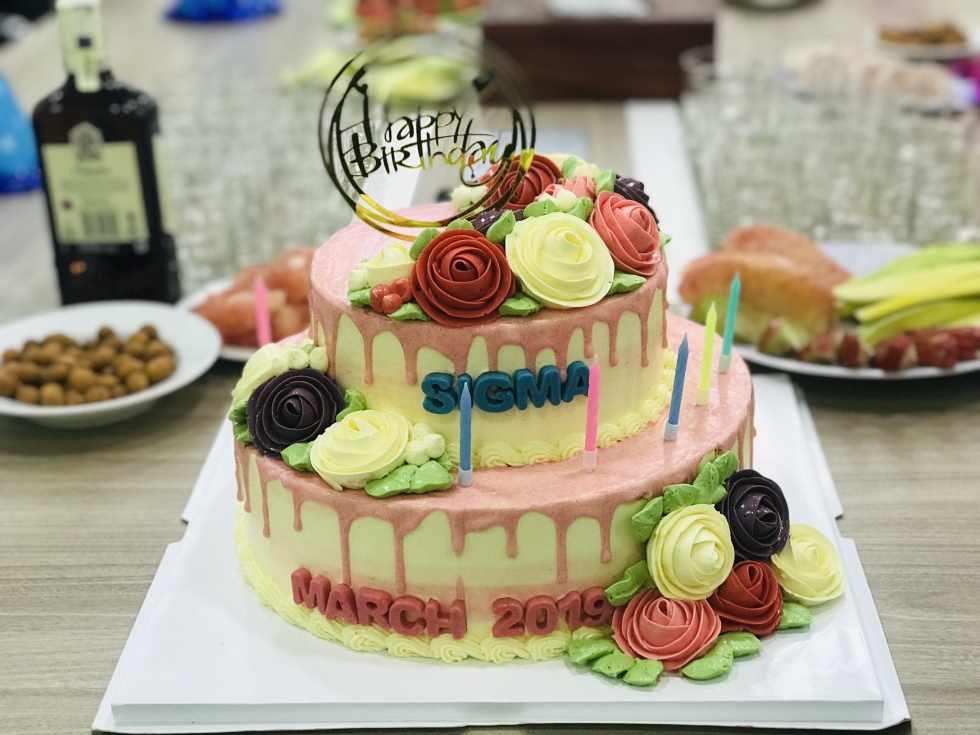 The breath of March is dotted in the birthday cake
On March 22, 2019, Sigma Labor Union continued to cooperate with the Human Resources and Admin Department to organize employees and engineers with birthdays in the month. Despite the urgency of the work, the project engineers still have time to spend on this warm-up party. With those who are working in the far projects, the organizer has sent meaningful gifts and best wishes to each member.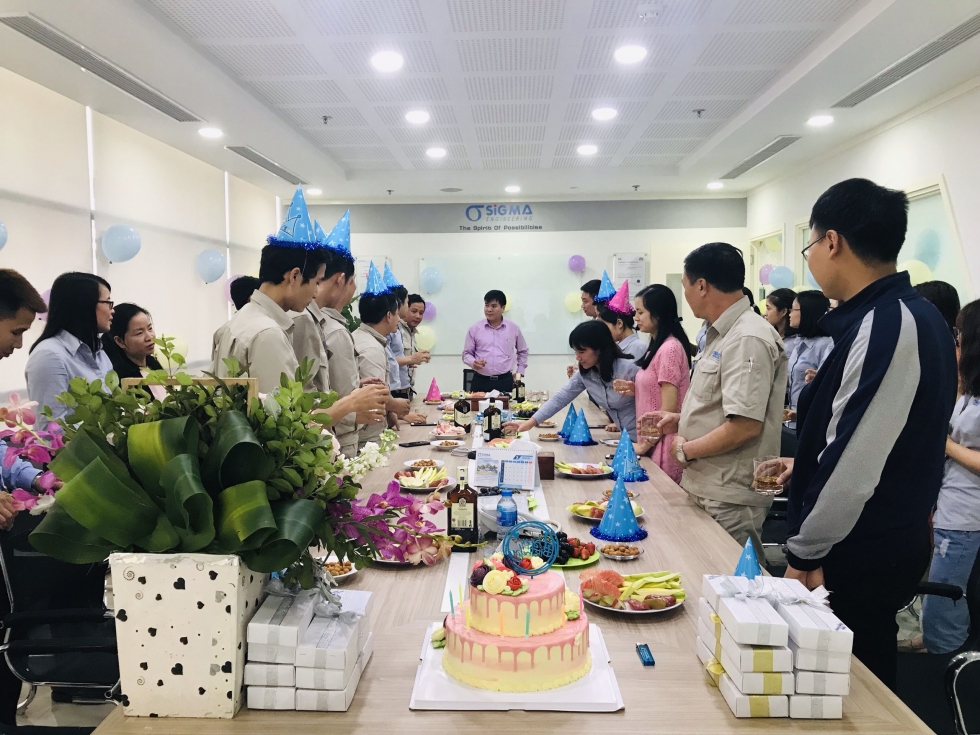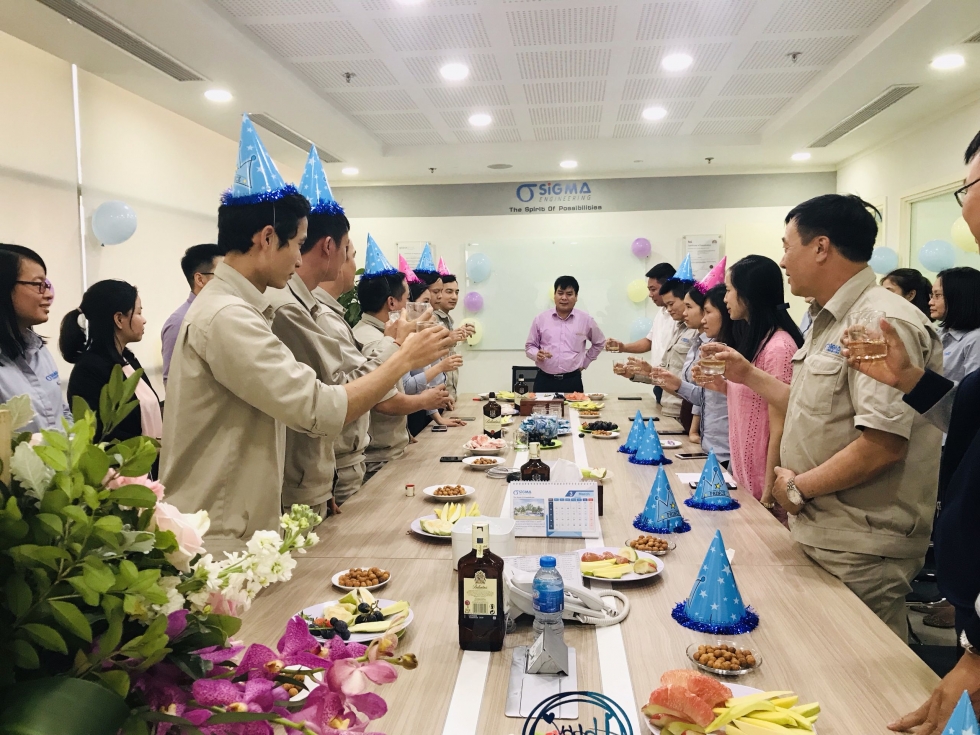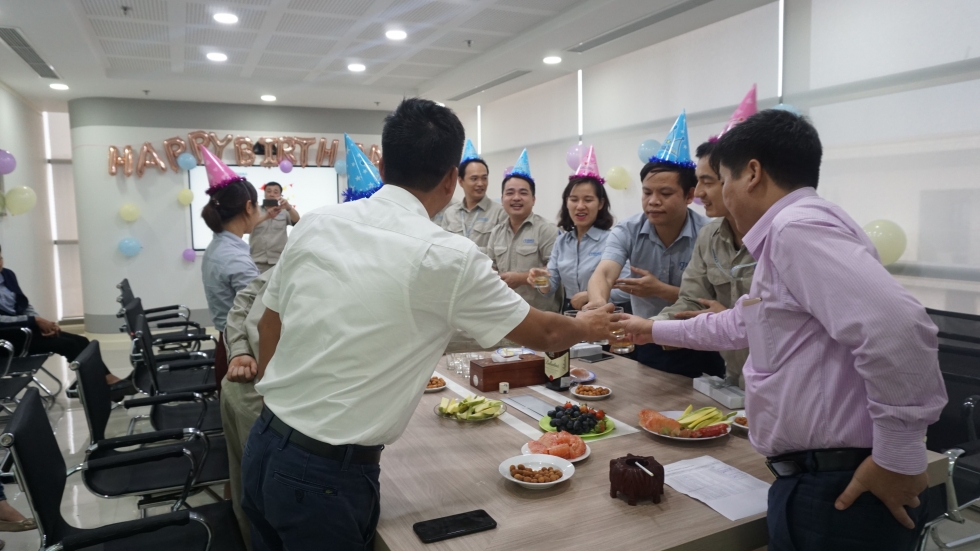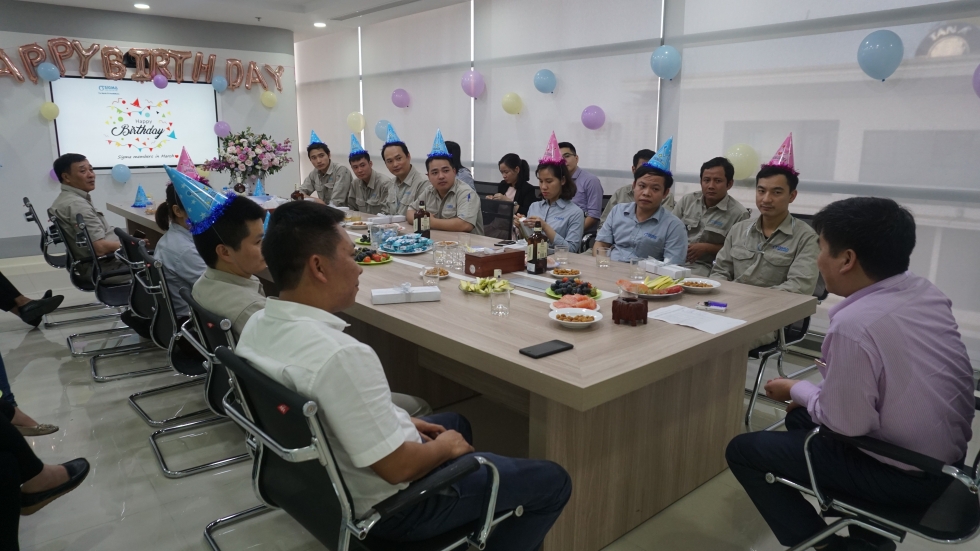 A cozy atmosphere in the party
The birthday party in March was attended by representatives of the Board of Directors - General Director Nguyen Quang Ngoc and Deputy General Director Duong Son Tung with the appearance of nearly 20 engineers and employees having birthday in March with all the staff.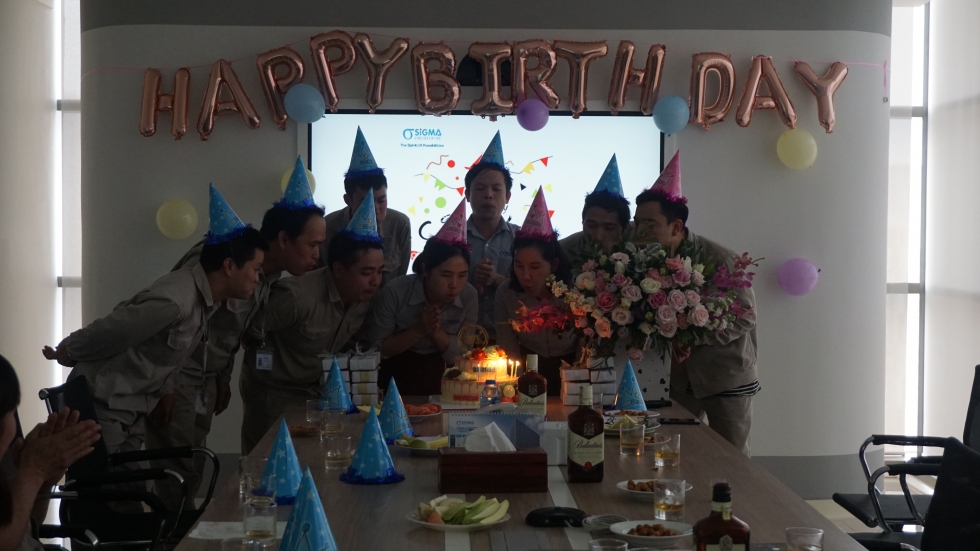 The best wishes were given in the candlelight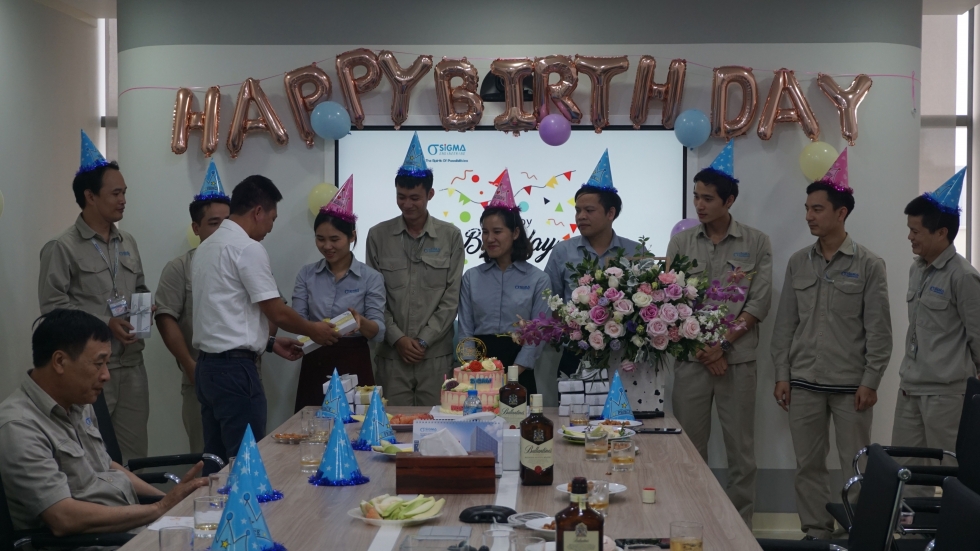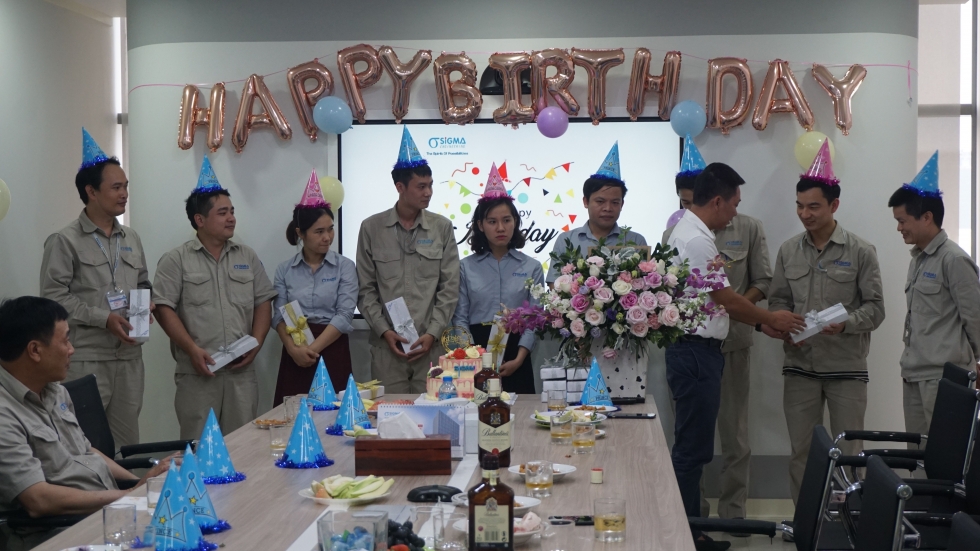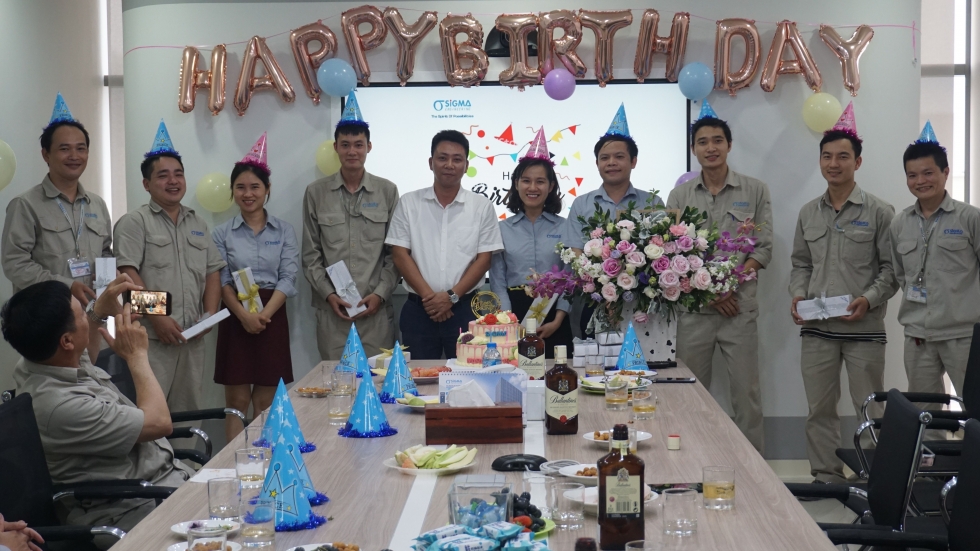 The meaningful gifts are given to each member by the Deputy General Director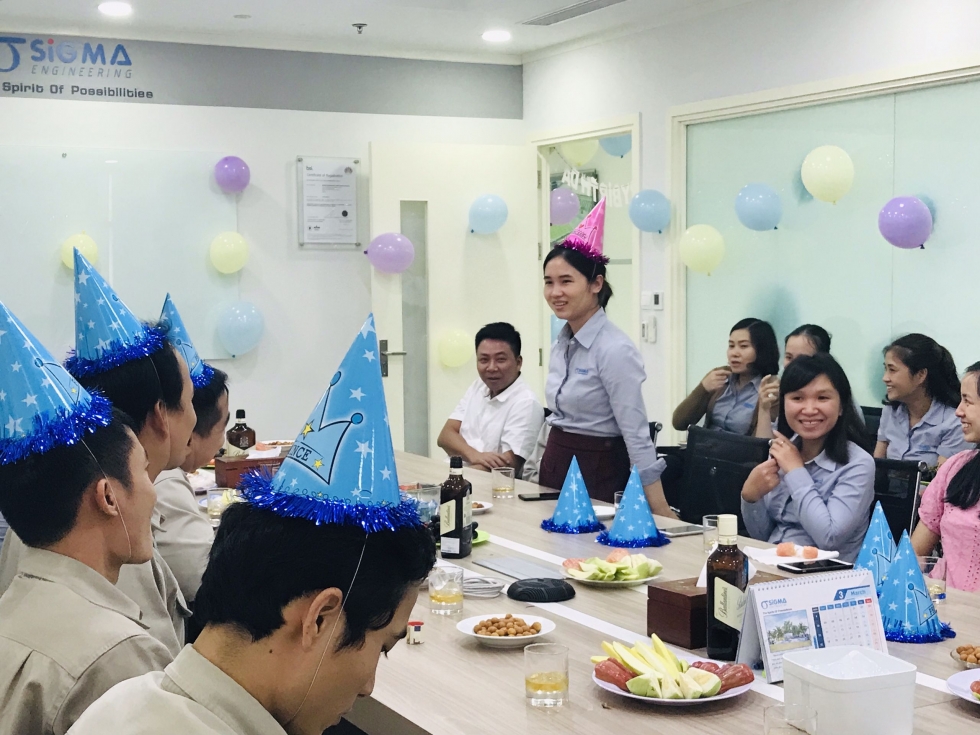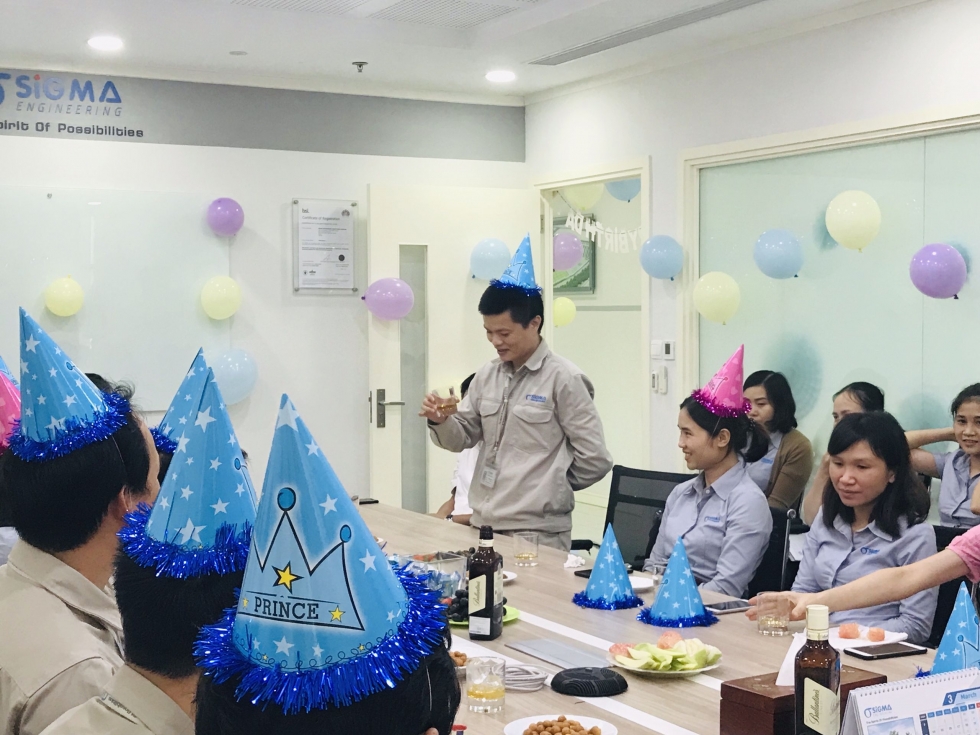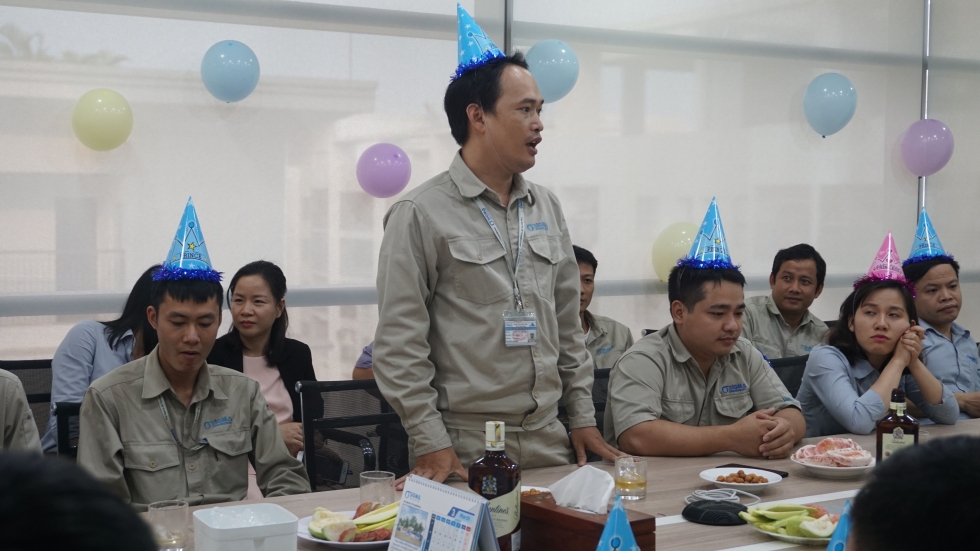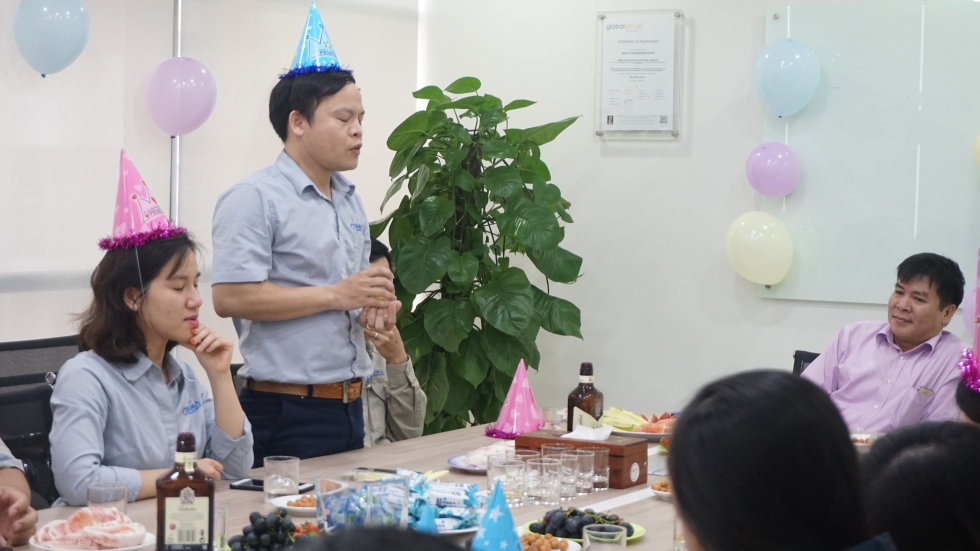 Members can share their thoughts in life
The party took place in a warm atmosphere. Each member can talk and share together building, to jointly enrich the "Sigma culture" solidarity and humanity.