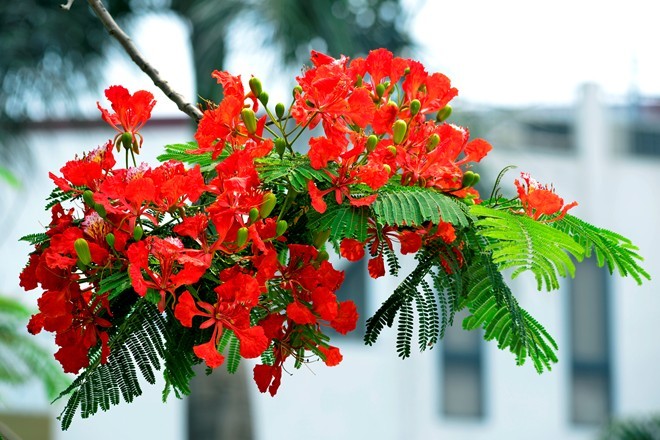 The red color of flamboyant appears in every corner
May come with a memorial color, making the Sigma soldiers lost in a dazed with the longing line, and a little close. May is stepping stone of the new beginning – the new season of sunshine. Sunny plays through every row of flamboyant, bursting with sparkling, brilliant light every time looking up. Somewhere, the sound of the wind played in the early summer noon, calling for the color of the beloved white. Everything is still, harmonious with peace of life.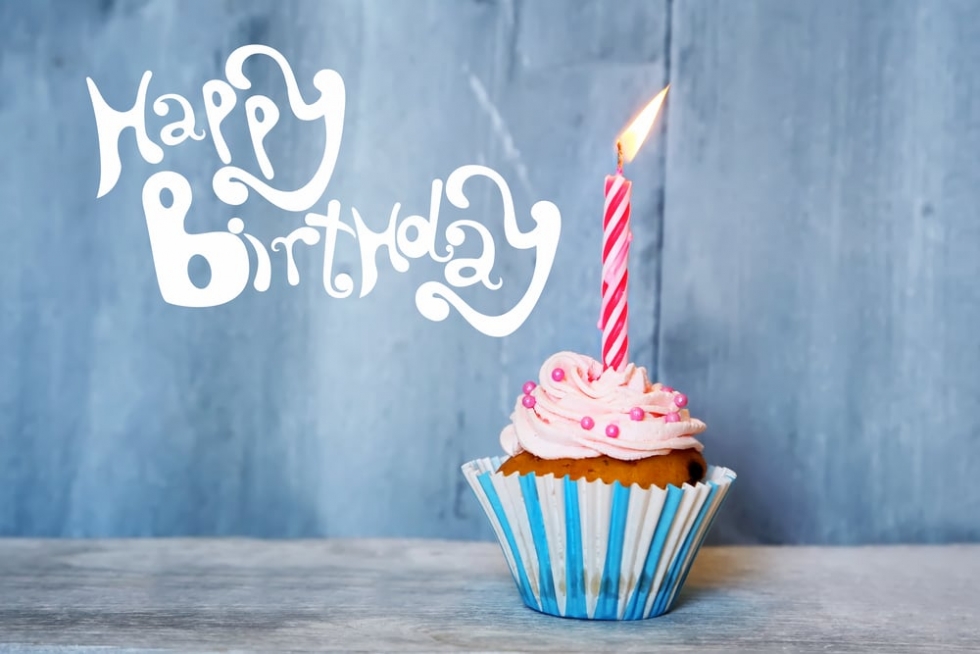 The people of Sigma in May are also full of vitality like such flamboyant flowers. They are always people with strong will and sharpness with extensive knowledge. Facing difficulties and challenges, they constantly stand firm, solve their own problems. Because of these things, they are continually the ones who have achieved much success in life.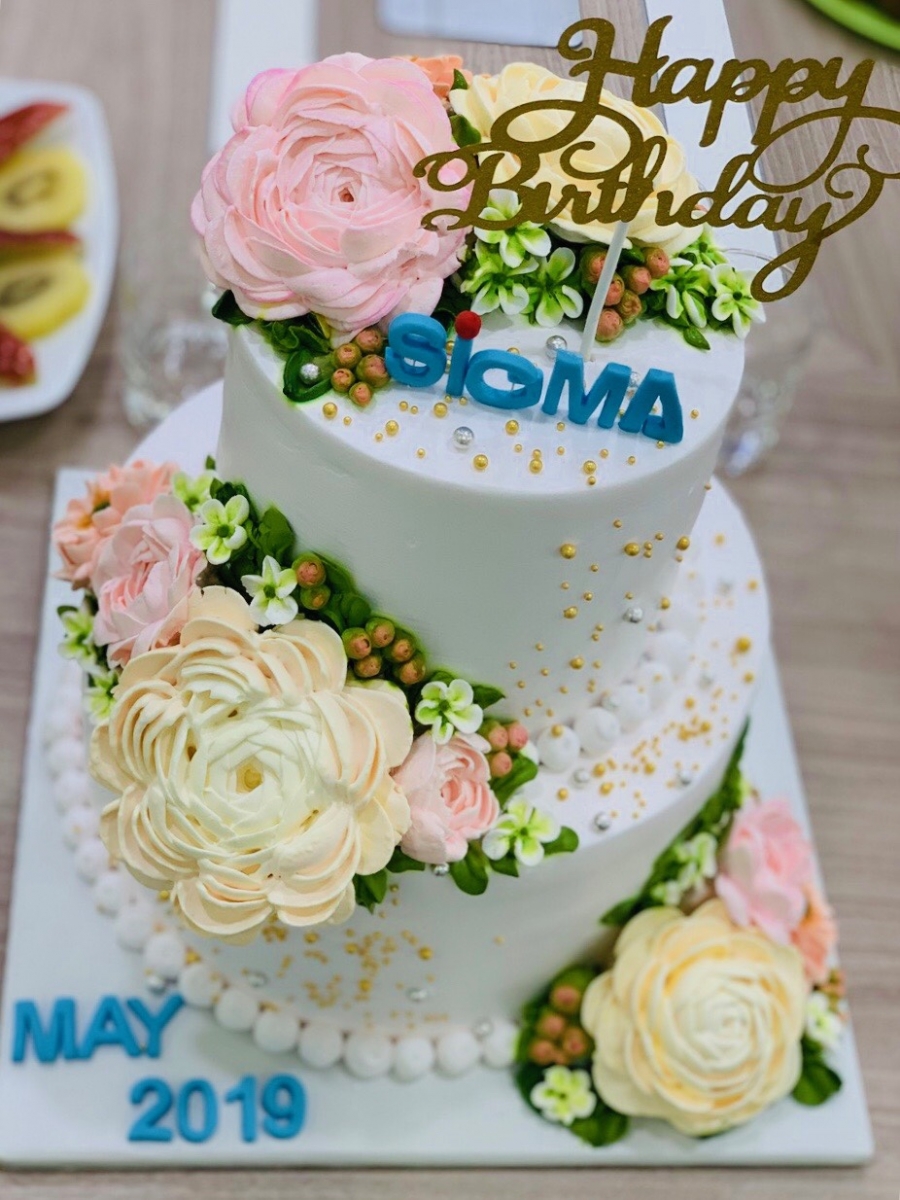 Birthday cake for Sigma members in May
On 17, 2019, Sigma Labor Union continued to cooperate with the Human Resources and Admin Department to organize employees and engineers with birthdays in the month.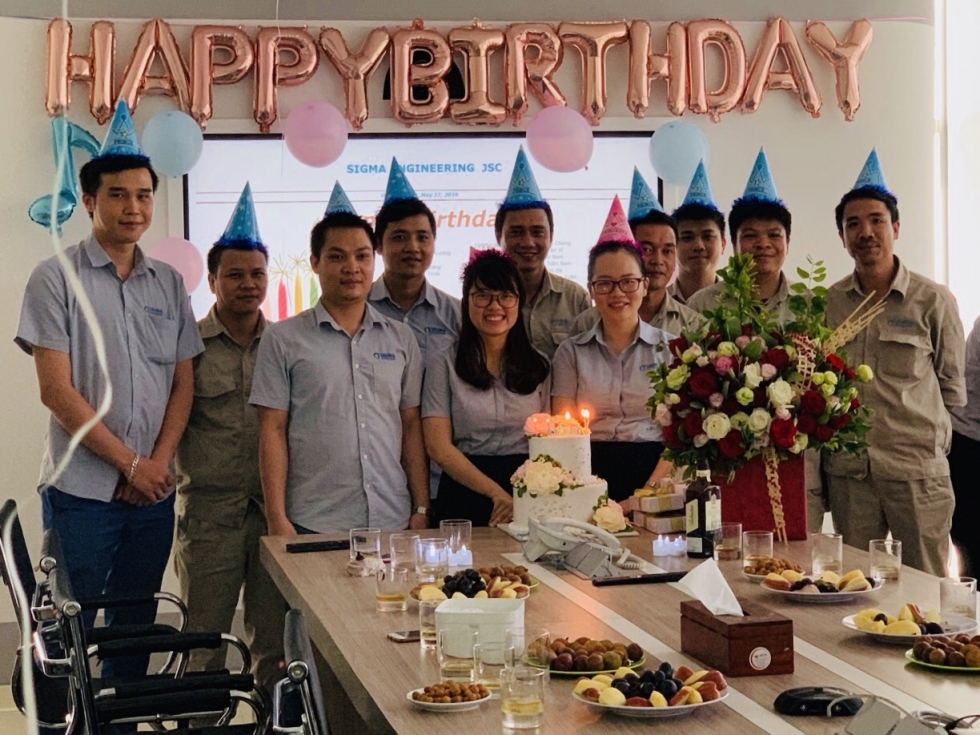 Sigma members sent their wishes under the candlelight
The birthday party in May was attended by representatives of the Board of Directors - General Director Nguyen Quang Ngoc and Deputy General Director Nguyen Dac Tai with the appearance of nearly 40 engineers and employees having birthday in May with all the staff.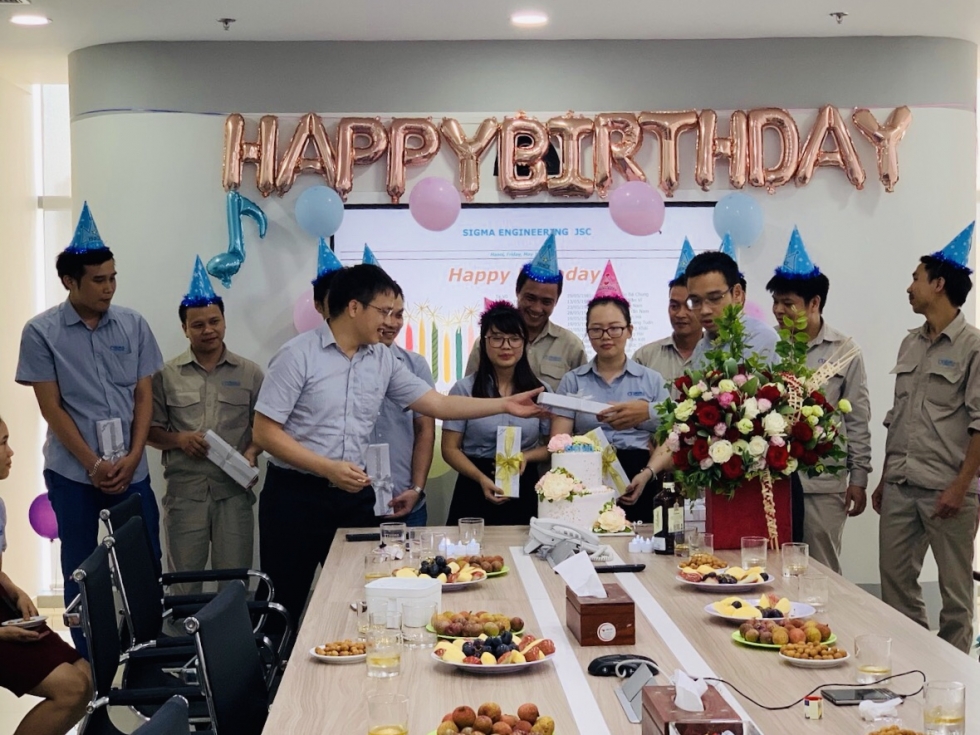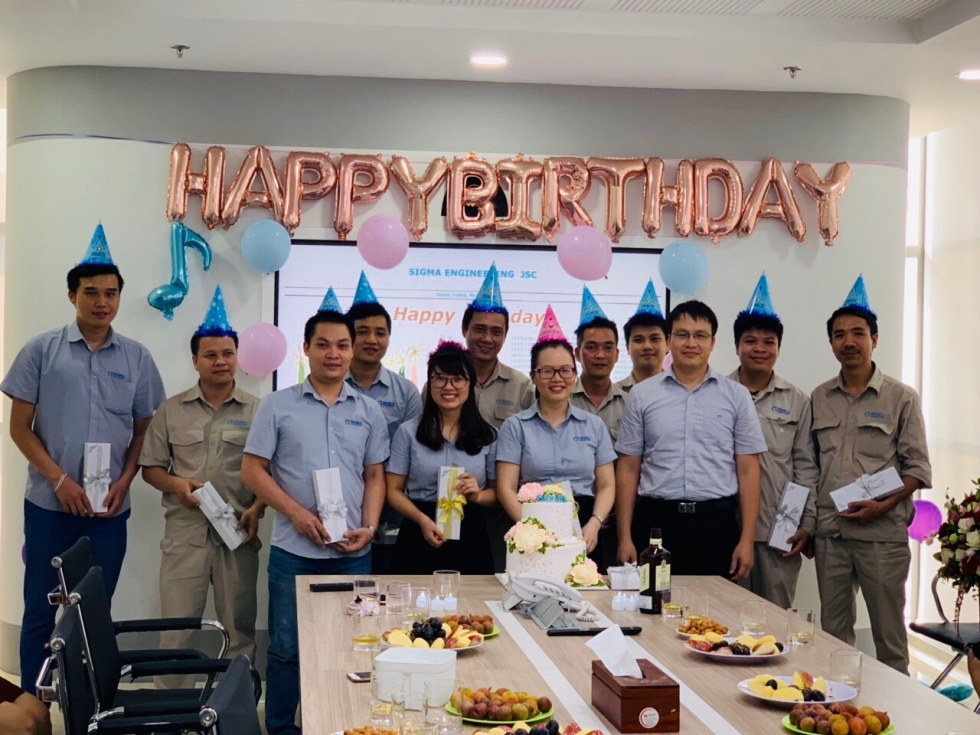 Representative of the BOD - Mr. Nguyen Dac Tai gave the gift to the members
The party took place in a warm atmosphere. Each member can talk and share together building, to jointly enrich the "Sigma culture" solidarity and humanity.