Sunflower is a flower for those born in July, a symbol of loyalty and faithfulness. That consistency also represents strength, authority, warmth and nurturing as the Sun's attribute itself. The people of July have a strong love and sweet hope for a bright future.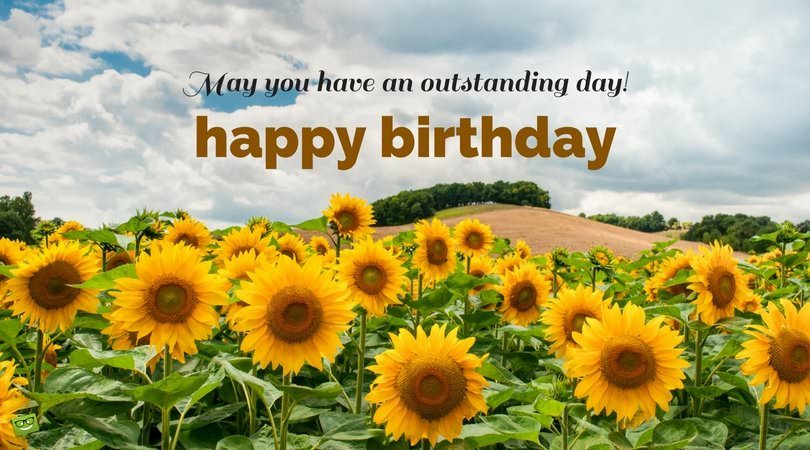 July's vibes describe the untainted and pure picture of childhood. The last days of summer, childhood in the countryside raises memories of a "paradise". Somewhere along the riverbank, the children are swimming in the river and waving underwater. On the farm or on the hill, the kite flute creates a melodious music. The images of mothers and grandmothers carrying the yellow rice paddles make every child feel nostalgic. All are depicted in a simple, rustic picture in the birthday cake which is dedicated to July, as a heartfelt confession.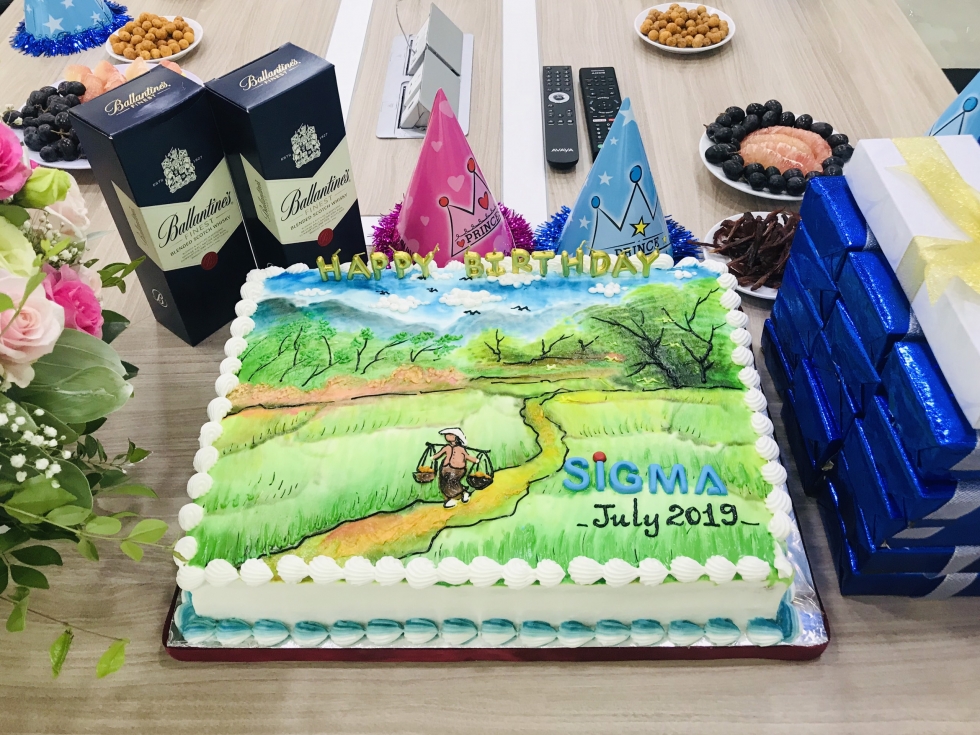 The birthday cake for July's members
The July birthday party was organized by the Human Resources and Admin Department in conjunction with the Company's Labor Union, helping members to relieve all the daily pressure to enjoy in the lively atmosphere of the party. This month's party was attended by representatives of the Board of Directors – Mr. Nguyen Quang Ngoc, with the appearance of more than 20 engineers and employees with birthdays in the month, and all office staff.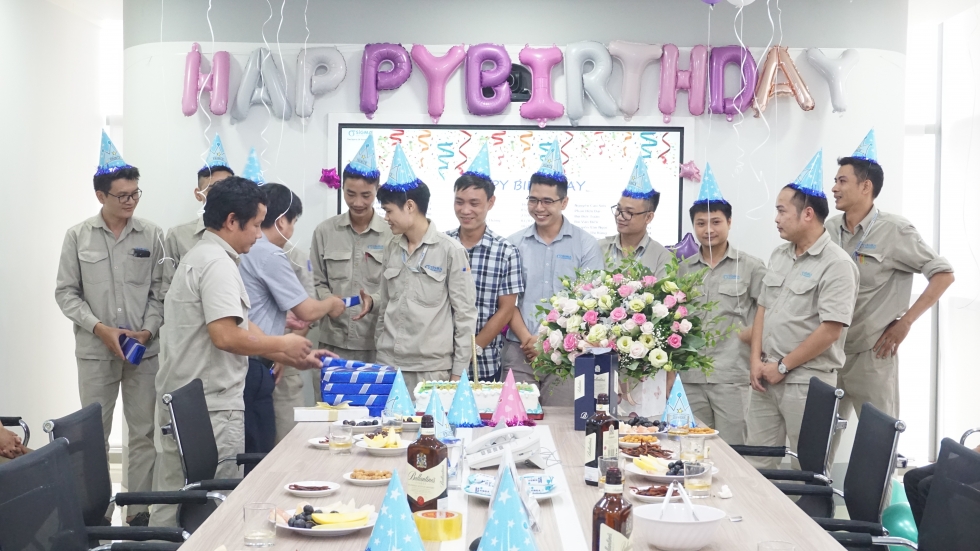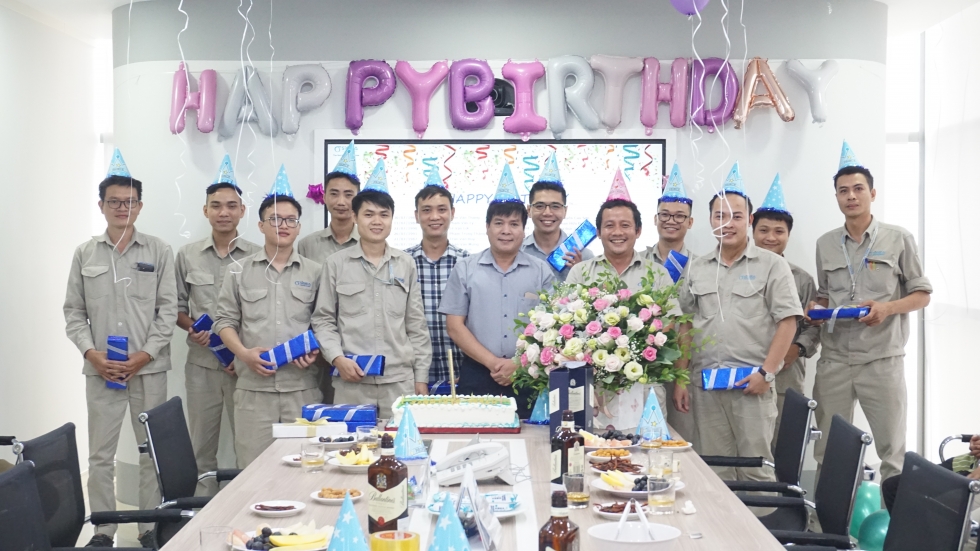 The gift was handed to each July's member
During the party, the captain sent the best wishes to each member and shared sympathy for those who could not participate because the project schedule was urgent. Besides, he was also giving encouragement so that they stand side by side with the company on the bumpy road ahead.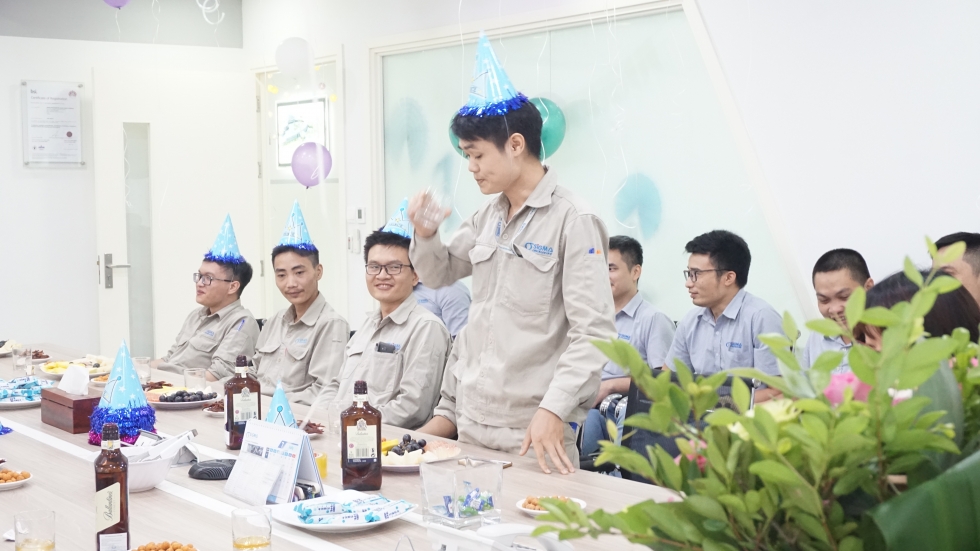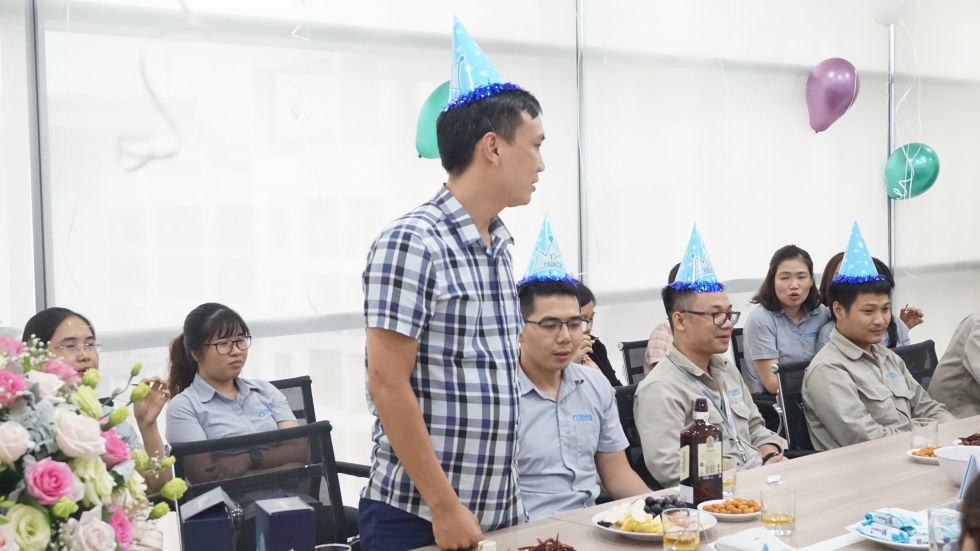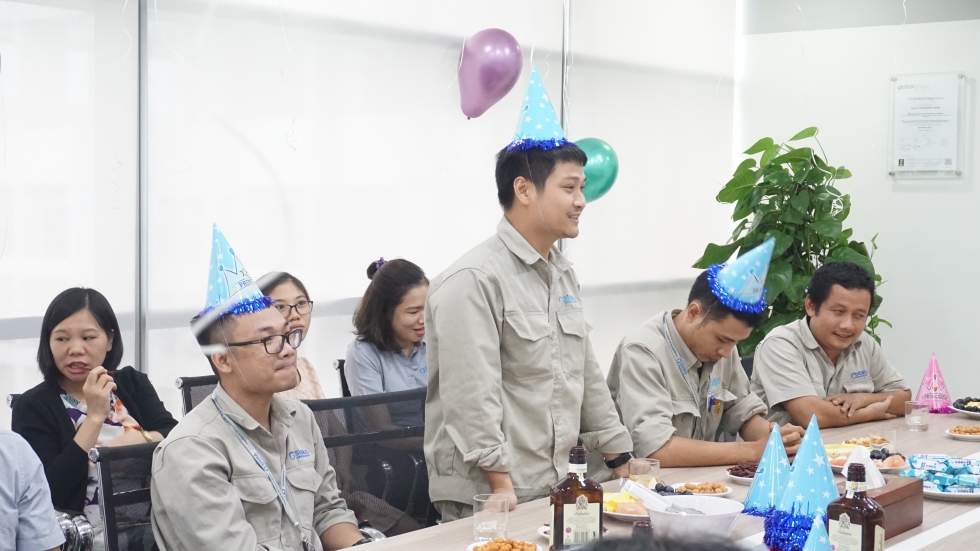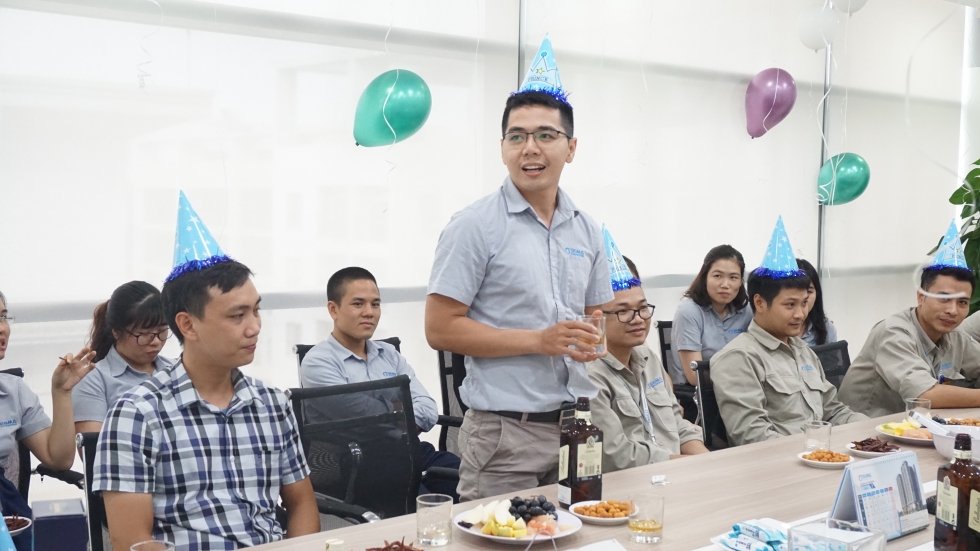 Members shared thoughts and aspirations in their life
The party took place in a lively, cozy atmosphere. Each member could restrain the chaos of life to jointly enrich "Sigma culture" in the future.