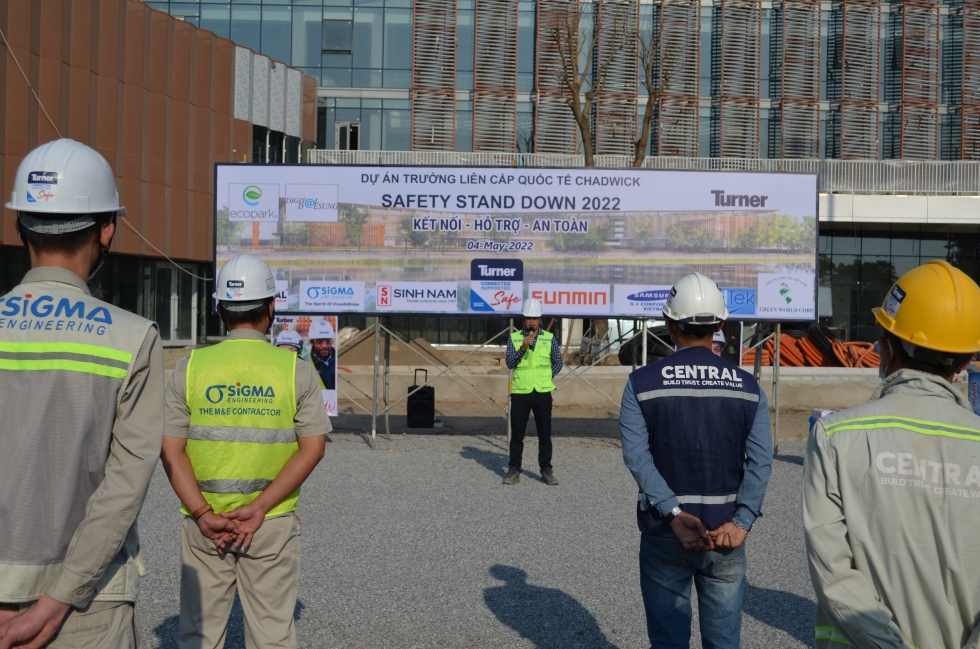 The message of this event is "Connection - Support - Safety", focusing on showing the 3 most important elements of the commitment to occupational safety:
1. Connection in the working environment
"Unity is a strength". Therefore, developing connections in the business will help every individual feel more connected to the organization. As a result, each person's actions and deeds will promote the common interests of the organization and the collective rather than the interests of individuals. The connection in the working environment begins with a commitment to safety, with a standard system with the main principles:
All injuries are preventable

You should only do the job when you know it's completely safe

Safety is a basic condition of work

We need to practice safety daily, throughout the construction sites where we are present.
2. Support is promoted in both work and personal life
All employees will be supported to the maximum to help individuals integrate into the working environment, with our safety culture, you are always assured of having us with you.

3. Motivation to do our jobs safely
For many of us, the motivation to work safely is for those we love, and who need us most. Or it's because we have a lot of goals we want to achieve in life.

During the program, Turner Project Management emphasized to all the workers and staff working on the Chadwick International School project that no plan, budget, or requirements more important than their safety. Turner also hopes that the workers themselves should use their personal responsibility to assess, detect and prevent possible risks to themselves and their colleagues before performing work.

At this ceremony, Sigma was honored to have several individuals who had good compliance and contributed to promoting the safe operation of the project and received encouraging gifts: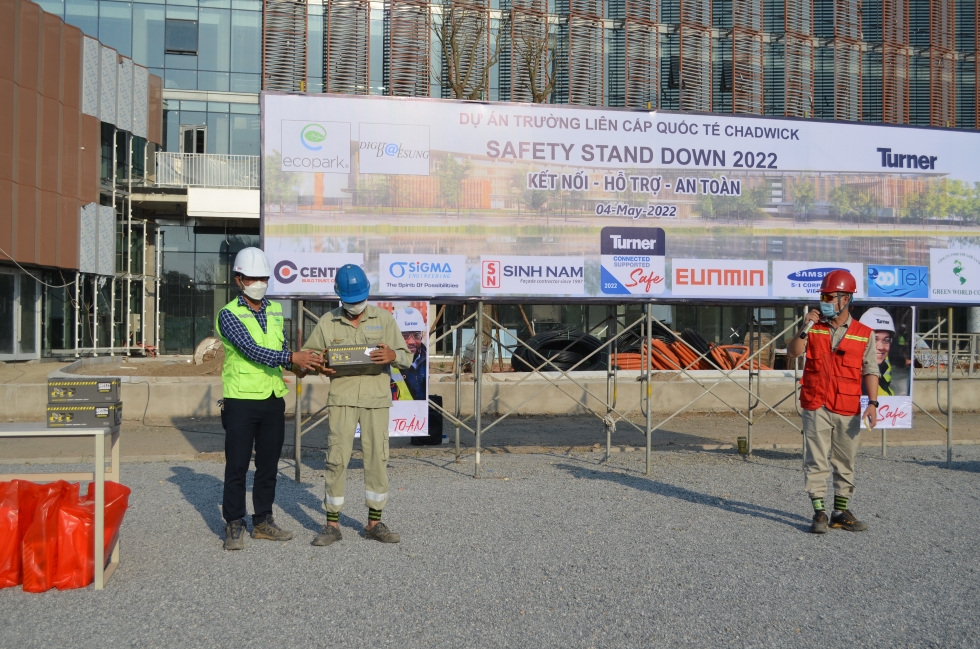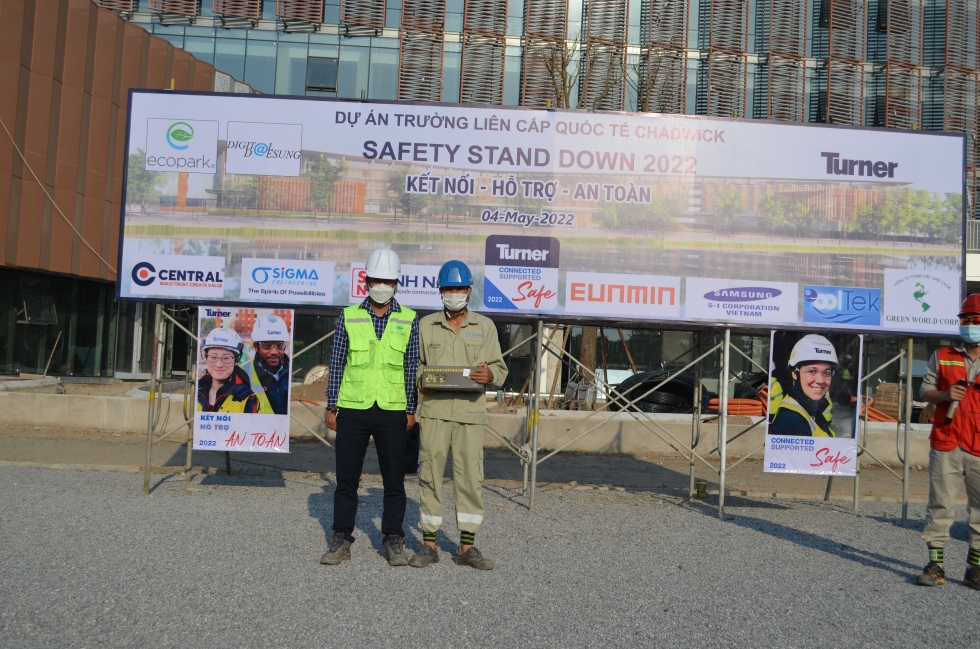 The program has attracted the presence and response of many workers on the construction site. Here are some pictures of the program: