After 5 months of active implementation, Sigma staff at the Phenikaa project always fulfilled the set objectives, deserving the trust of the investor. With the desire to satisfy the concept: "simplicity makes sophistication", the Investor always sets strict expenses such as experience in implementing large-scale projects, high capacity in HR, Finance ... With outstanding quality and capacity, Sigma is always one of the contractors that fully meet those strict requirements.

On December 30, 2020, among the contractors participating in the project, Sigma was honored to be rewarded by the investor as the contractor who best complied with the implementation and maintenance of OSH work. It can be said that this is an extremely valuable source of motivation, for the workers at the project in particular and the employees at Sigma, in general, to try harder together in the coming period.
​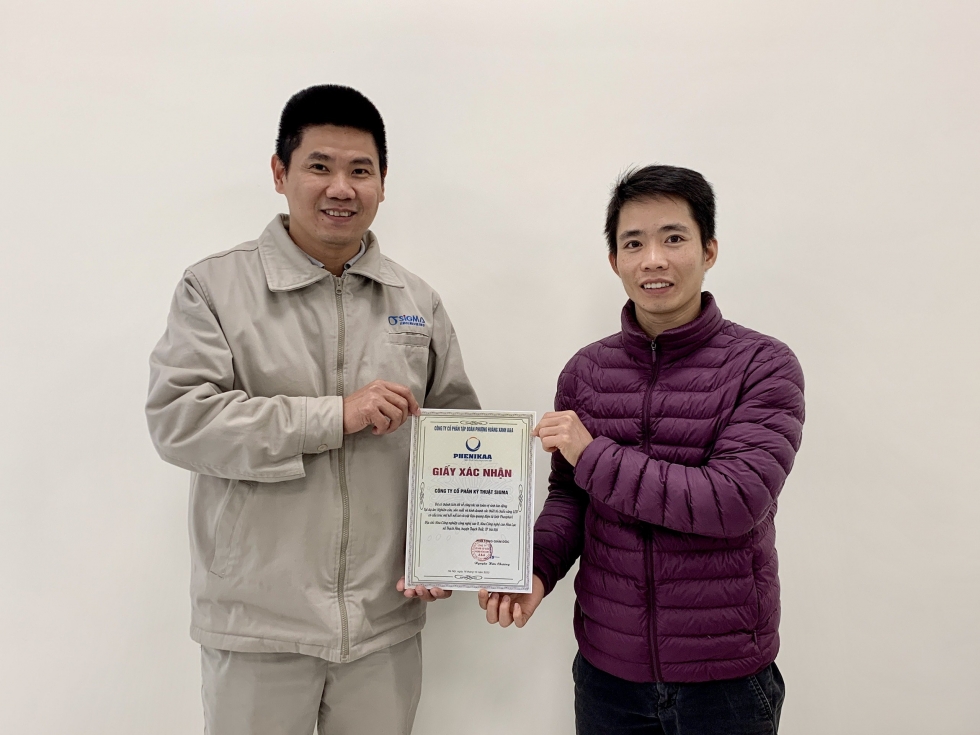 Sigma was honored to be awarded the Certificate of Merit by the Investor for OSH work
With the goal of ensuring that OSH is deployed synchronously and consistently as well as understand the working procedures, all staff members must meet entry standards, all of them are trained. OSH basic and equipped with safety knowledge as well as knowledge about handling emergency situations that may occur on site. Sigma has clearly defined specific criteria and always tries its best to achieve:
High senses of discipline

Professional manners

Fully equipped PPE for employees

Fully equipped safety signs

Offering construction solutions that are both safe for employees and ensure project progress

Provide reasonable working and resting time

Actively implement and participate in general safety activities at the project

Complete on time the requirements of labor safety by the investor, the supervision consultant

Supporting units in OSH profession in the project
The certificate of OHS work at Phenikaa project
Some photos of OSH work at Phenikaa project: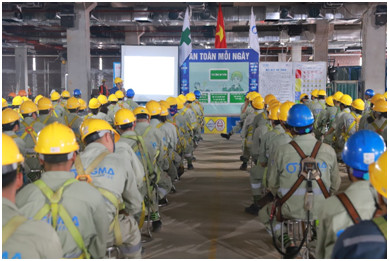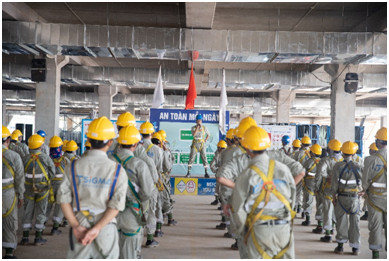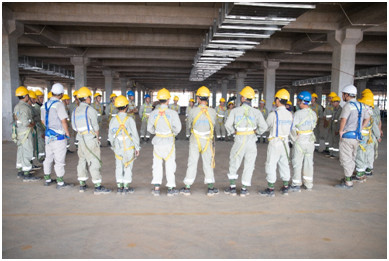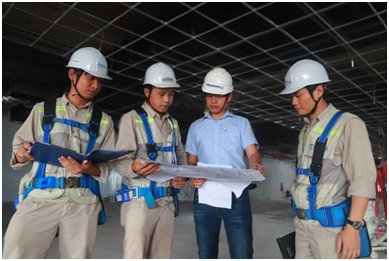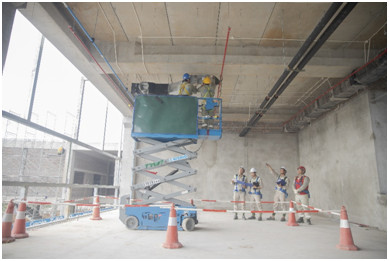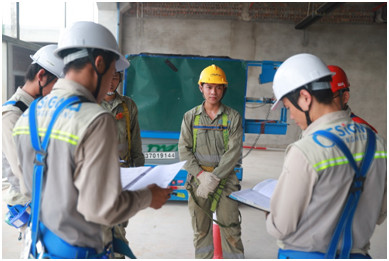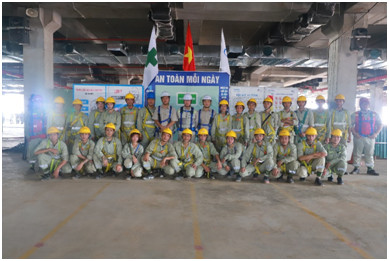 Not only received a certificate of merit from the investor, Sigma also received encouragement and praise from the Safety Department and the Board of Directors of the company for their non-stop contributions. Hopefully, Sigma will continue to maintain this precious tradition to reap more proud achievements in the future.