The Ministry of Construction has just sent a document to the People's Committees of the provinces and centrally run cities on strengthening the prevention of COVID-19 epidemic on construction sites to ensure the health and safety of workers in the context of the pandemic. The Covid-19 pandemic is progressing very complicatedly.
The document "Guidelines for the prevention and control of the Covid-19 epidemic on construction sites" has been researched and issued by the Ministry of Construction and published on the Ministry's website. To ensure the effective prevention of Covid-19 on the construction site, the following contents have been applied by Sigma Engineering JSC according to the guidance of the Ministry, to ensure safe work on the construction site:
Ensure the requirements for prevention and control of the Covid-19 epidemic according to regulations of the Ministry of Health, localities, and this guide at construction sites in the area.

For local areas that are implementing according to Directives No. 15/CT-TTg, No. 16/CT-TTg, based on actual local conditions, specific works will be organized based on considering the prescribed criteria and several principles:

Construction works in service of disease prevention and control; works under important national projects, key projects of provinces and centrally run cities under decisions of competent authorities; construction works under urgent orders in accordance with the law on construction; works in service of national defense and security have been constructed.

Works used for industrial production, transportation, agriculture and rural development, facilities providing technical infrastructure facilities outside urban areas, far away from concentrated residential areas central.

Construction works that are about to be completed when they are put into operation and use have great socio-economic significance (construction volume has been carried out over 80%), works under construction must be continue to deploy to ensure engineering works, safety of community life, or affect, cause unsafety for adjacent works.

Construction works in industrial zones, clusters, export processing zones, high-tech zones, repair, and renovation works for factories and equipment within the premises of the enterprise.

Buildings used for civil purposes in residential areas have fences around the construction area and have a distance to neighboring houses and works. The main traffic axis has a minimum distance of 30m or more. Particularly for separate houses, the number of workers present at the construction site must not exceed 10 people.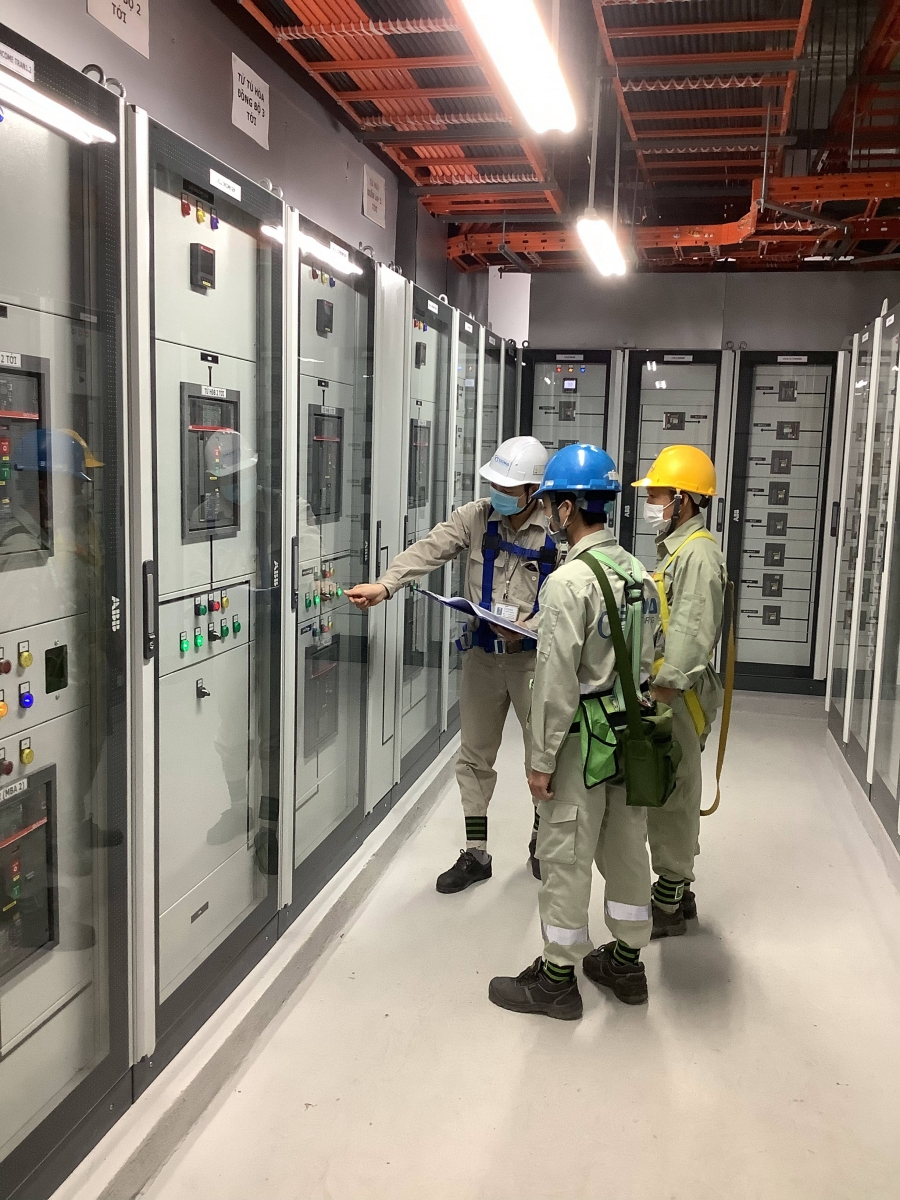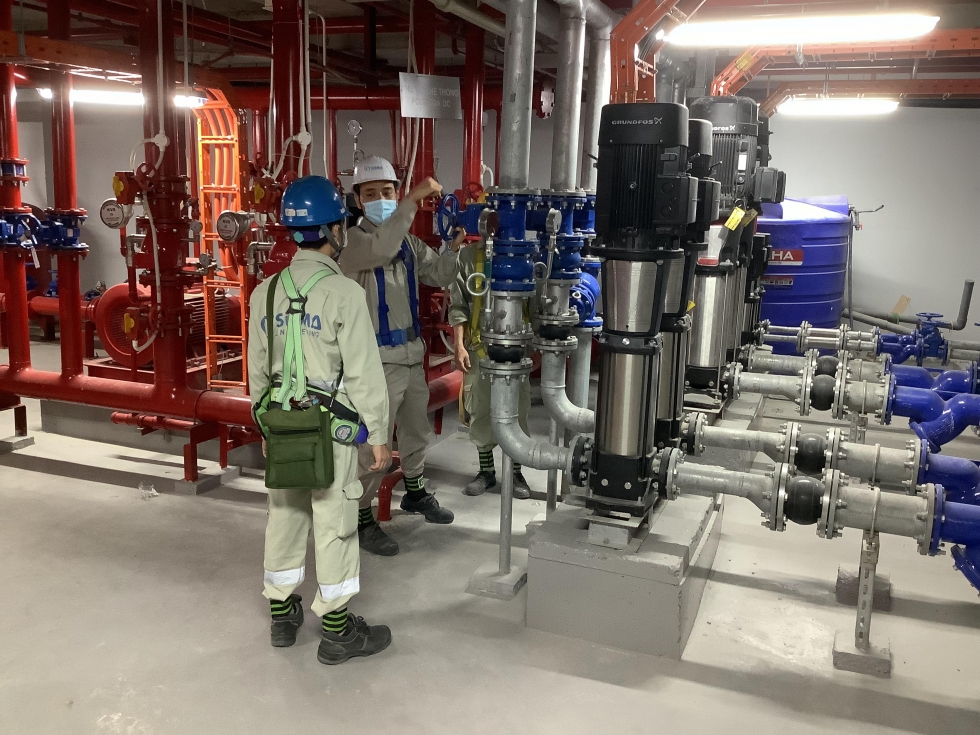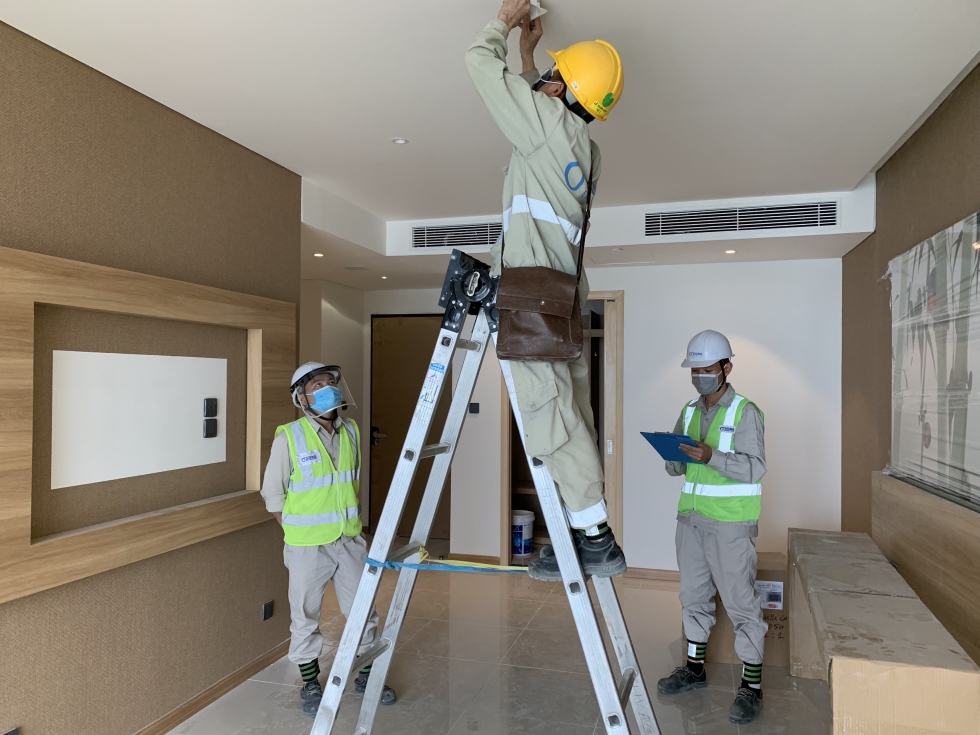 5K principles are absolutely guaranteed on Sigma's construction sites
Particularly for areas with very high risk (red zone), all construction works will be suspended, except for construction works used for epidemic prevention and control purposes.