After nearly a year of construction, up to now, the Imperia Smart City project has achieved the milestone of 2 million safe working hours without accidents, honored to be awarded a certificate of merit by the Investor - HBI Joint Stock Company thanks to its contribution to promoting the overall OSH work of the project.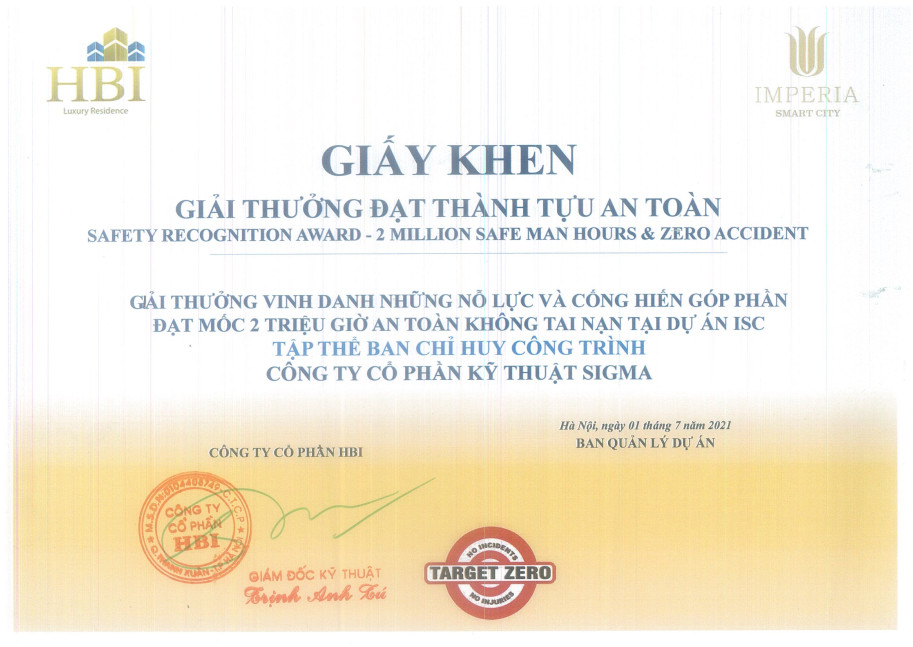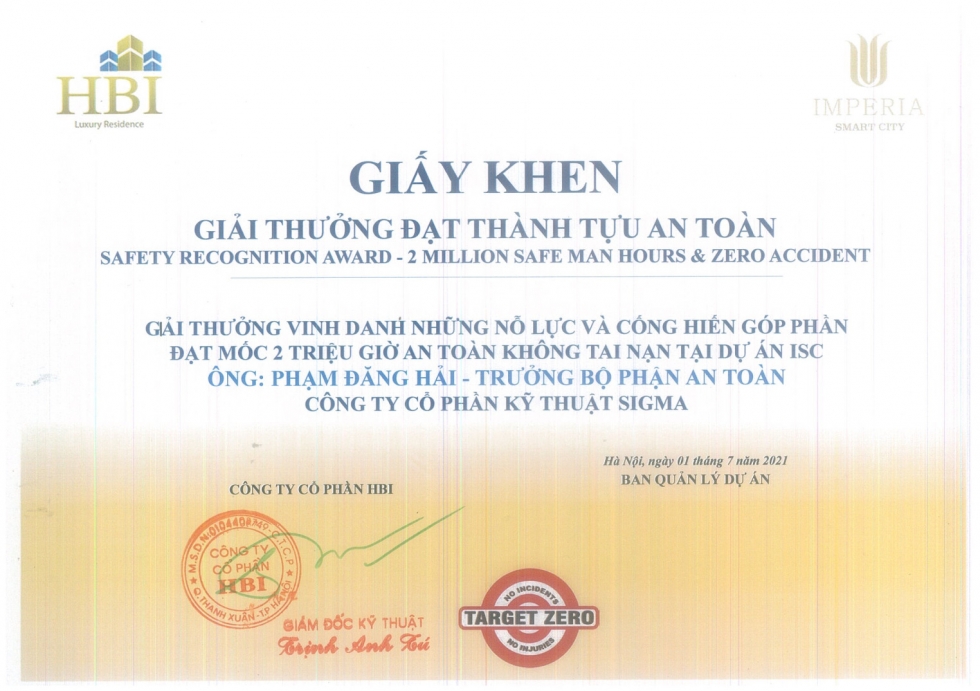 Sigma is honored to achieve the great results in OSH
Attending the honoring ceremony were the Deputy Managers of Imperia Smart City project: Mr. Mai Xuan Truong, Head of Occupational Safety and Health Department, Vu Dinh Hoc, Chief of Contractors, Head of Safety Committee of Contractors, and employees performing OSH activities at projects.

The project investor always sets extremely strict requirements in the management of OSH. One of the factors that play an important role in the success of the project is the human factor. The company regularly organizes training courses on OSH to help engineers and workers improve and improve their professional knowledge on safety issues at the construction site.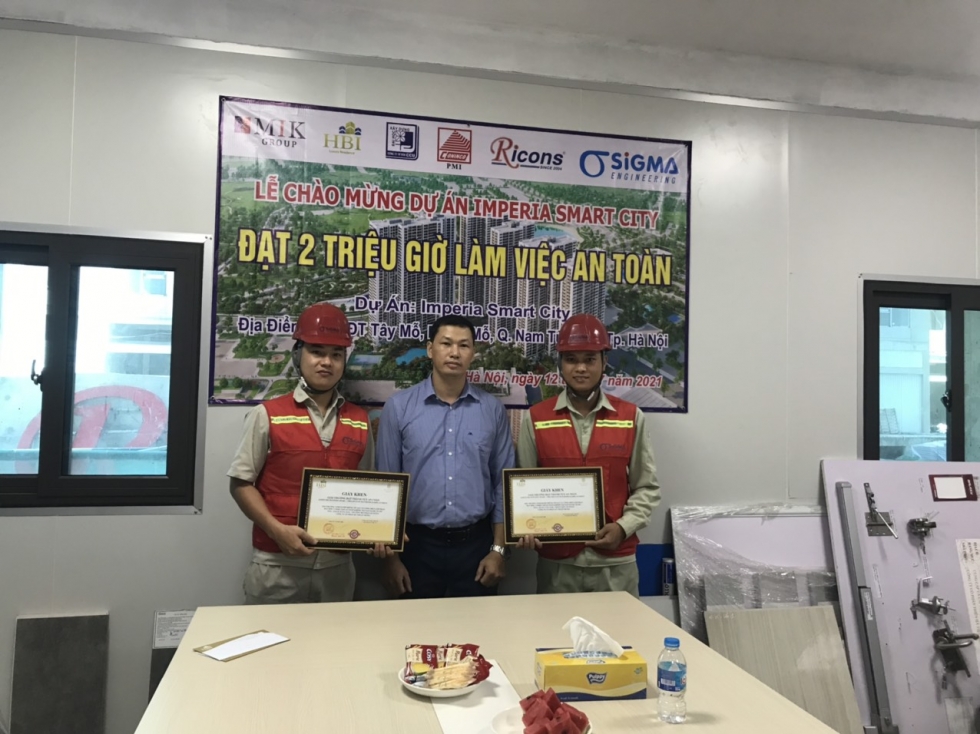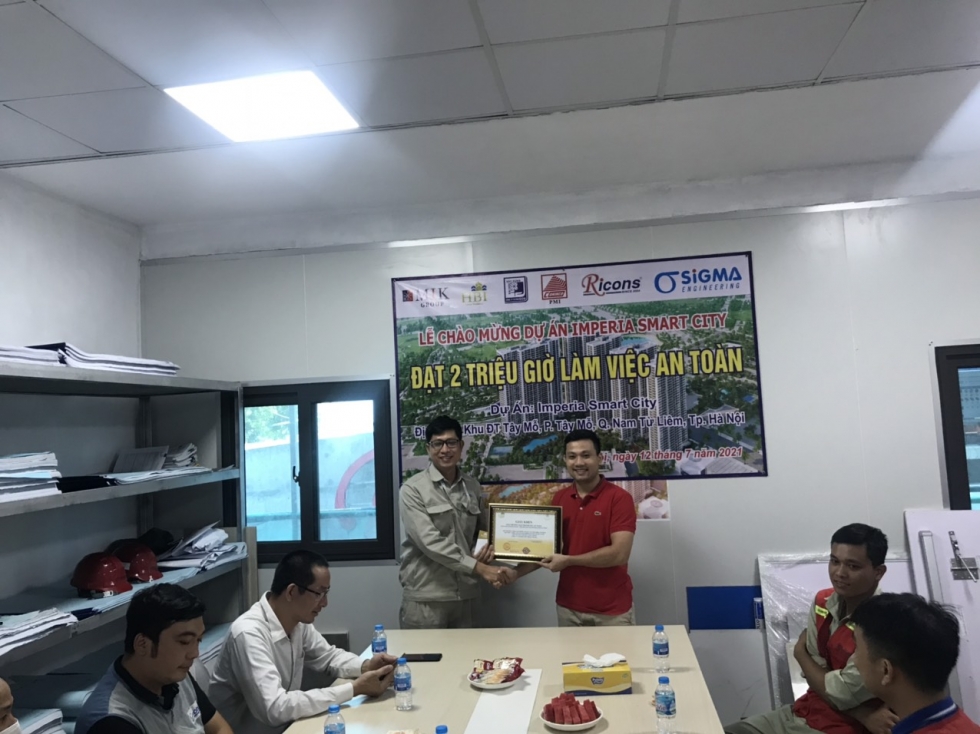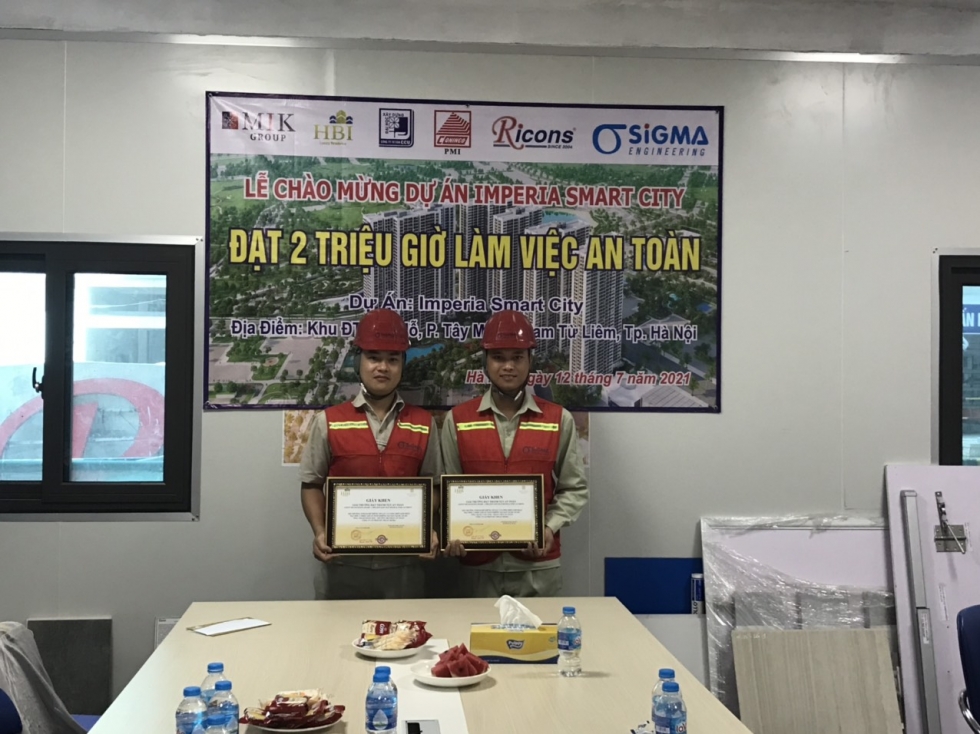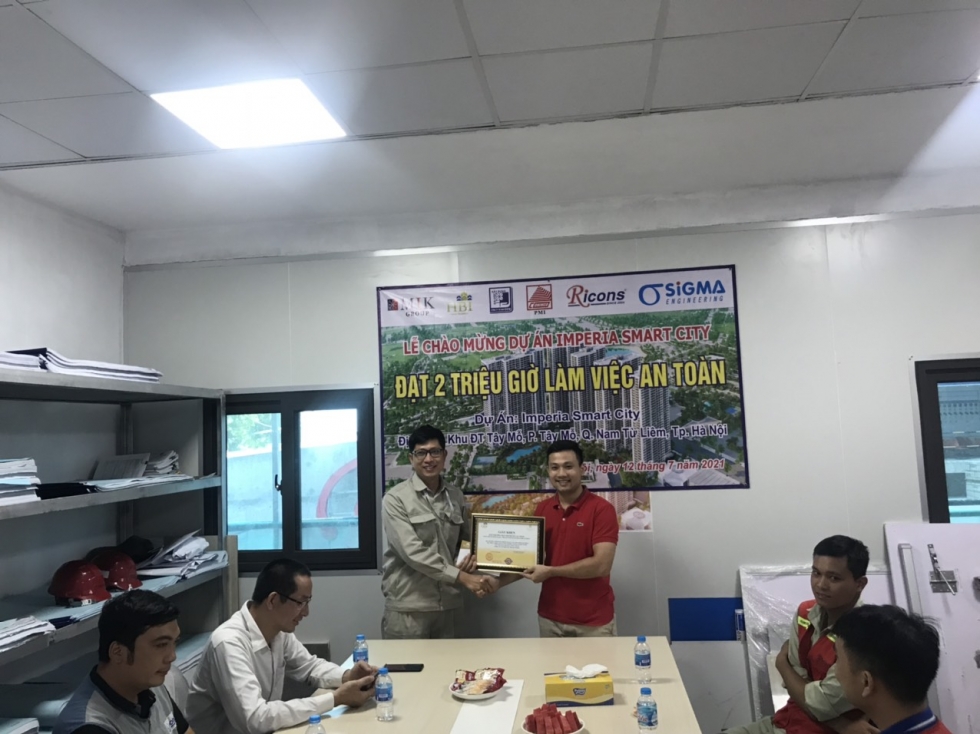 Sigma attended the hornoring ceremony
At the ceremony, Deputy PMU gave a speech to thank the contractors participating in the project, making efforts to contribute to the milestone of 2 million AT hours, the Head of the Safety Committee of the Project Management Board gave a brief speech about the project, each phase of the project. project (from the time of tunnel construction, to the construction of the body and now to the completion of the project), thanks to the contractors, the OSH committee for participating, trying and contributing to the project reaching the milestone of 2 million safe, trouble-free working hours.

On behalf of the contractors, Mr. Le Dac Canh – Site Manager of the Construction Contractor of Ricons Investment Group Joint Stock Company, on behalf of all contractors, gave a special thanks to the Project Management Board and Safety department because of its contribution to the success of the 2-million-hour milestone. Mr. Pham Dang Hai - Representative of Safety Committee of Sigma Engineering Joint Stock Company, sent his most sincere thanks to the Project Management Board and departments have created the best working environment and conditions for contractors participating in the project. At the same time, on behalf of the contractors participating in the project, he committed to make more efforts in OSH and fire prevention, especially in the finishing phase because this is a period of potential danger, fire and explosion risk.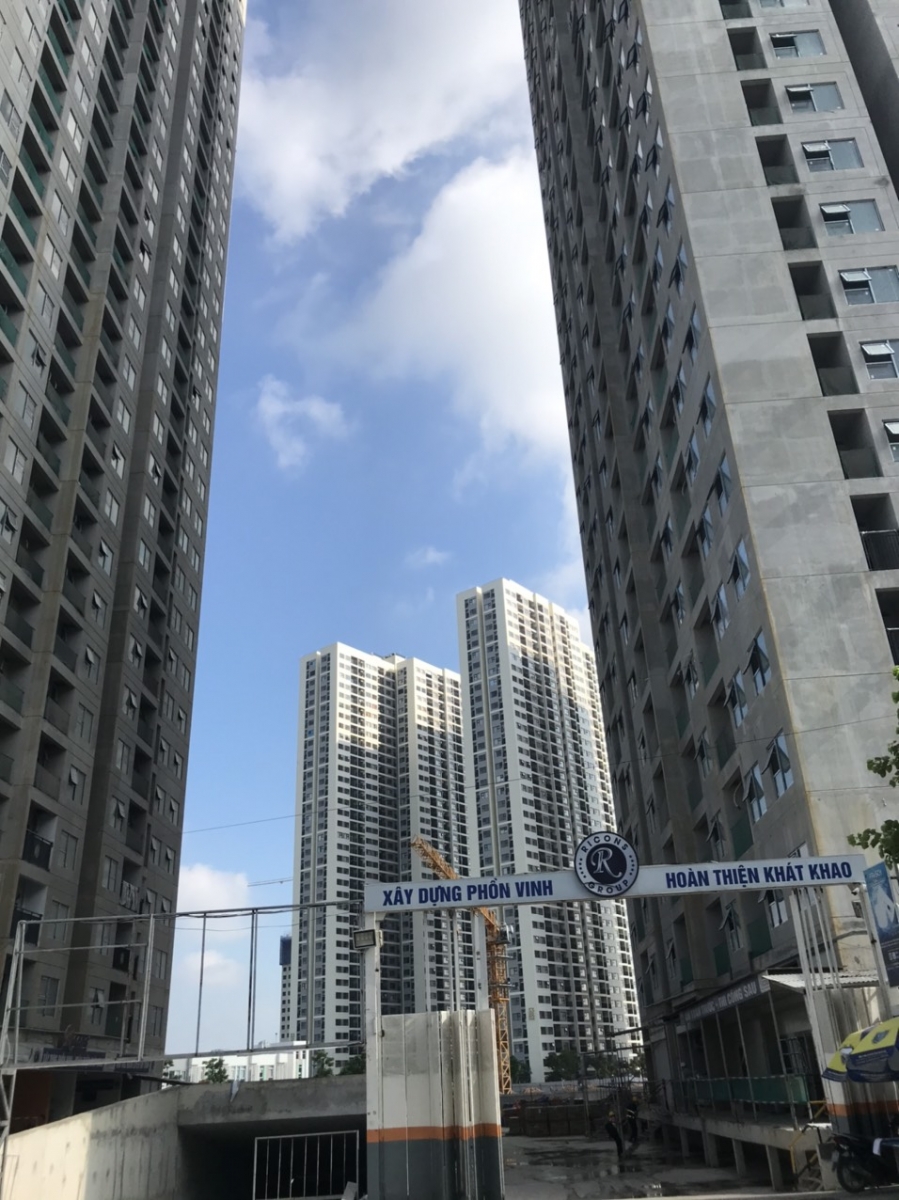 Overview of Imperia Smart City project
It can be said that the proud achievement that Sigma was honored to achieve on July 12 is not an individual's own, but it is the persistent effort day by day, hour by hour of all the brothers at the event. project, of the Safety department and the close attention of the Company's Board of Directors. Hopefully, Sigma will continue to maintain and promote this precious tradition to reap more achievements in the future.