So, what is the 5s method?
5S is the first letter of the Japanese words: "SERI", "SEITON", "SEISO", SEIKETSU "and" SHITSUKE "
In English are: "SORT", "SET IN ORDER", "STANDARDIZE", "SUSTAIN" and "SELF-DISCIPLINE"
1. SERI (Sort): Considering, sorting, selecting and eliminating unnecessary things in the workplace. Everything (utensils, equipment, materials, broken appliances ...) not relevant, not necessary for operating in an area will have to be separated from the necessary things then eliminated. discard or remove from place of production. Only essential items should be kept at work. S1 is usually conducted at regular intervals.
2. SEITON (Set in Order): Sorting is the arrangement of working items, semi-finished products, materials, goods ... in reasonable locations so that they are easy to identify, easy to take, easy to return. . The general rule of S2 is that any essential item has its own specified location and is accompanied by a clearly identifiable sign. S2 is an activity that needs to be strictly followed.
3. SEISO (Standardize): Maintaining hygiene in the workplace, machinery, equipment, working tools or the area around the workplace to ensure the environment and aesthetics at the workplace. S3 is also an activity that needs to be performed periodically.
4. SEIKETSU (Sustain): Care is understood to be the periodic maintenance and standardization of the first 3S (Seri, Seiton and Seiso) systematically. In order to ensure that 3S is maintained, it may be possible to create standardized rules that outline the scope of 3S responsibilities for each individual, how and how often to implement 3S at each location. S4 is a process in which the sense of compliance of employees in an organization is forged and developed.
5. SHITSUKE (Self- Discipline): Creating a habit of voluntarily strictly complying with workplace regulations. Willingness is reflected in the employees' self-awareness of 5S activities. The members are fully aware of the importance of 5S, voluntarily and proactively combining 5S standards with work to bring higher individual and general company productivity.
How is 5s applied to the project?
Seri (Sort)
All objects in the project are identified and classified: Needed and Unused

Unused objects which have been identified (labeled with red and yellow cards) must be removed and completely removed from the work area.

Unused objects (yellow cards) after being removed from the working area must be dealt with definitively within 1 month.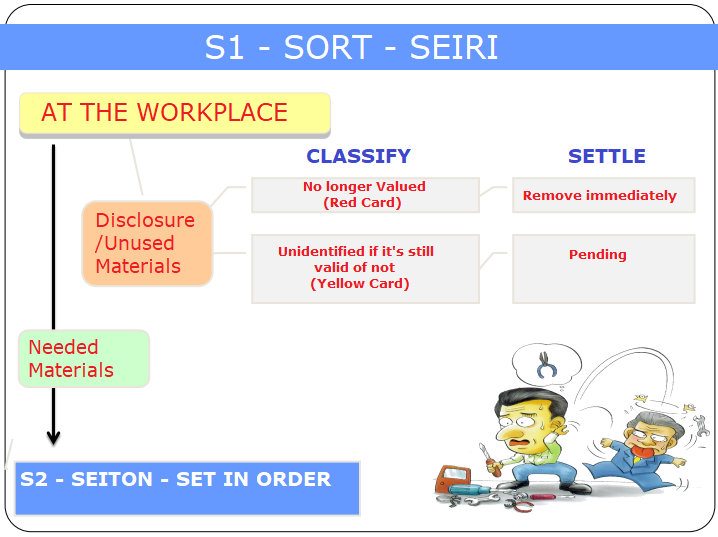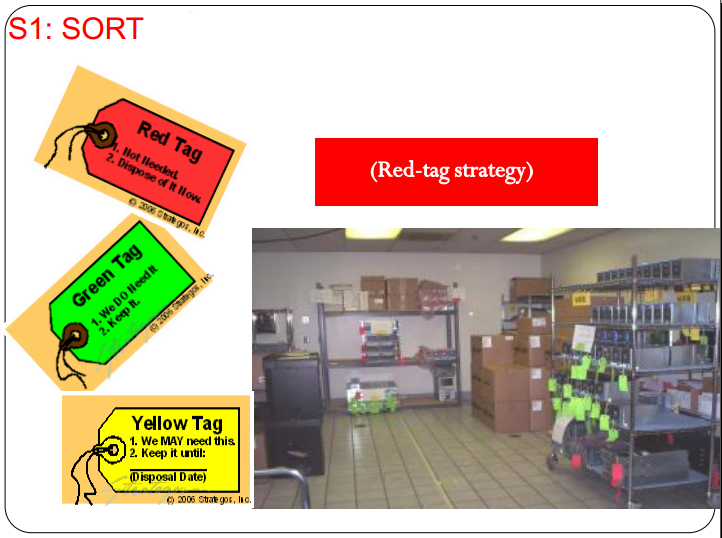 ​​2. Seiton (Set in Order):
All objects at the workplace, after being identified as Needed, will be arranged to ensure safety, convenience and beauty for the workplace.

Safe = Easy to move + Easy to manipulate + Easy to transport

Convenient = Easy to find + Easy to see + Easy to get + Easy to check + Easy to clean

Aesthetics = Neat, tidy, beautiful

​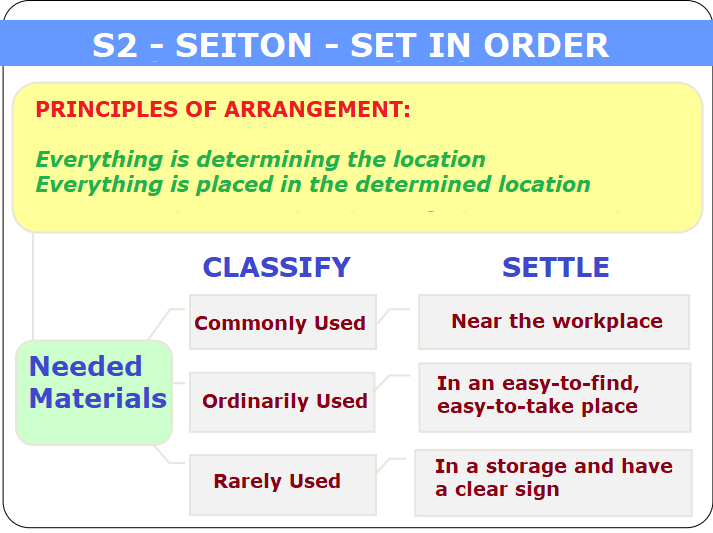 ​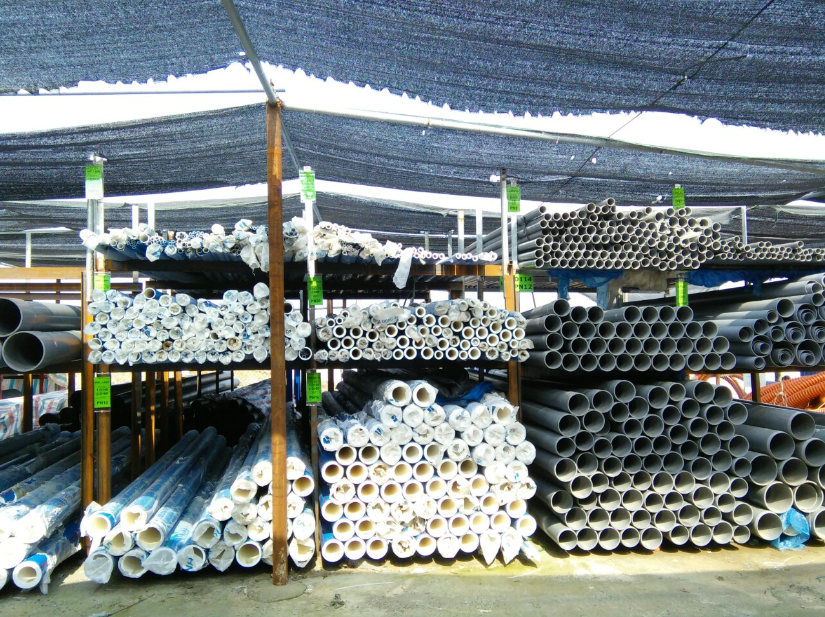 MAKING THE SHELF TO CLASSIFY EACH TUBE TYPE: BIG TUBE BELOW, SMALL TUBE ABOVE
3. Seiso (Standardize):
Determining areas, assigning responsibilities and making specific sanitation schedules (day / week / month)

Prepare adequate equipment and hygiene tools suitable for the objects to be cleaned

Perform cleaning according to the defined schedule

Any abnormal problems detected must be immediately handled or reported to the superior

Take panoramic photos and close-ups before and after performing the S3 method.
​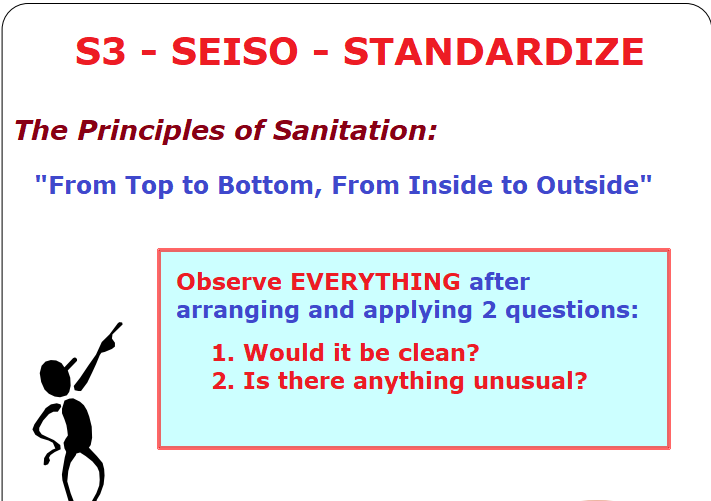 4.
Seiketsu (Sustain):
Applying the Standardization process: Compiling, promulgating and applying 5S practice regulations

Maintain 3S: Practice 3S anytime, anywhere​
5. Shisuke (Self- Discipline):
Continuous implementation to create a routine and maintain habits at the project

Learning and sharing successful experiences

Building the Visual Control System
What are the benefits of implementing the 5S methodology at the project?
The workplace becomes cleaner and tidier.

Enhancing and promoting innovation initiatives

People become more disciplined.

The support conditions are always available for the job

Workplace becomes more convenient and safer.

Staff are proud of their clean and tidy workplace.

Bring more business opportunities.
Applying 5S method at Mikazuki Spa & Hotel Resort Danang project: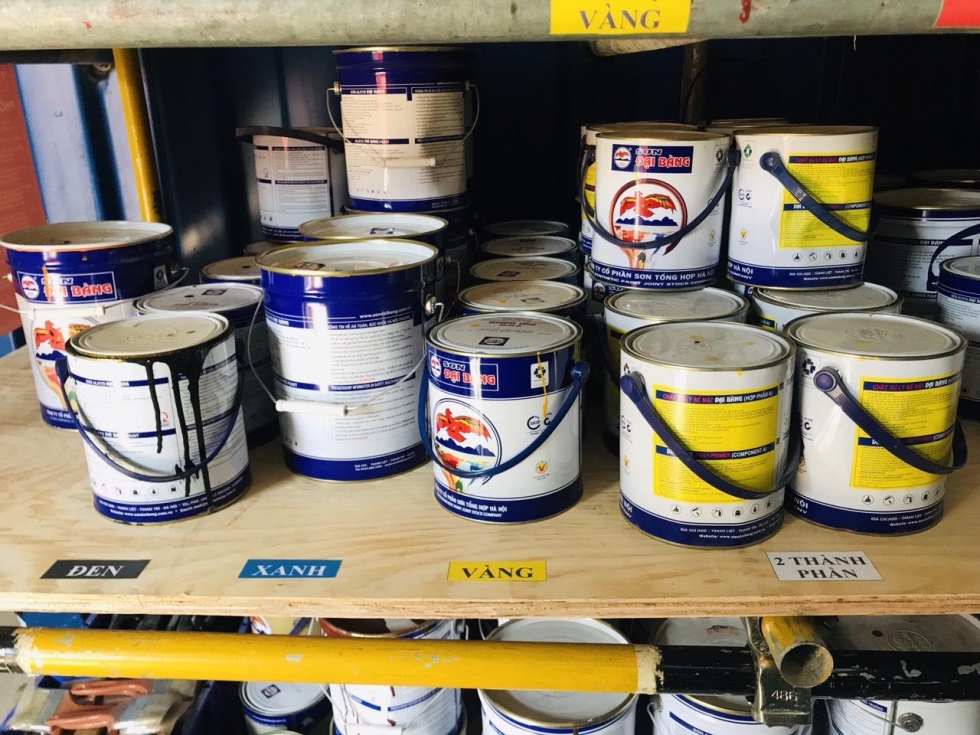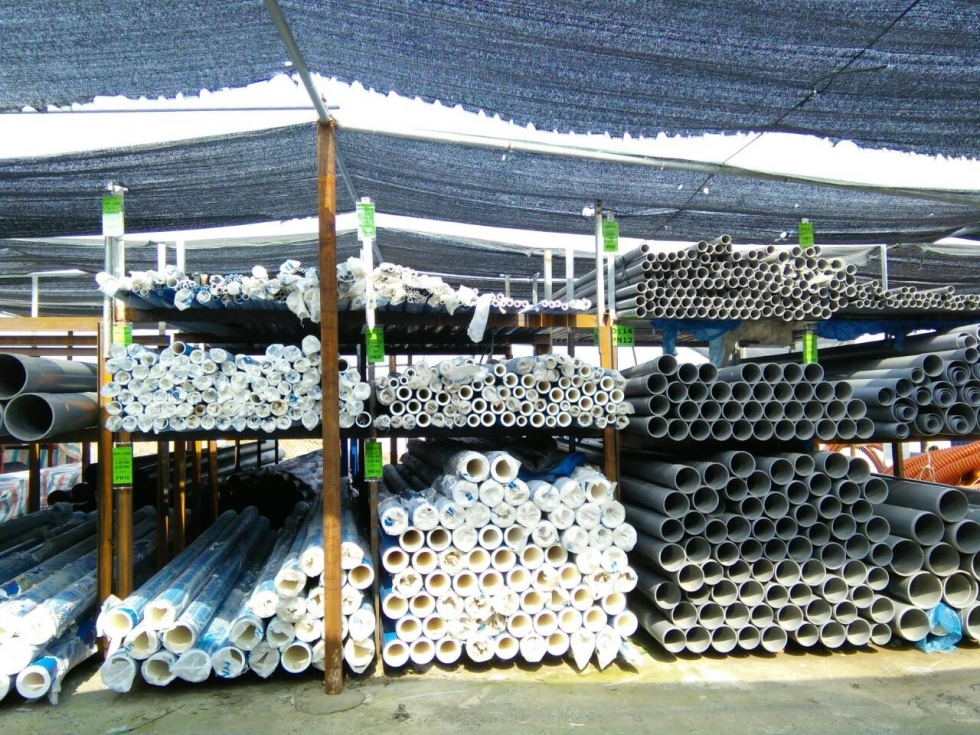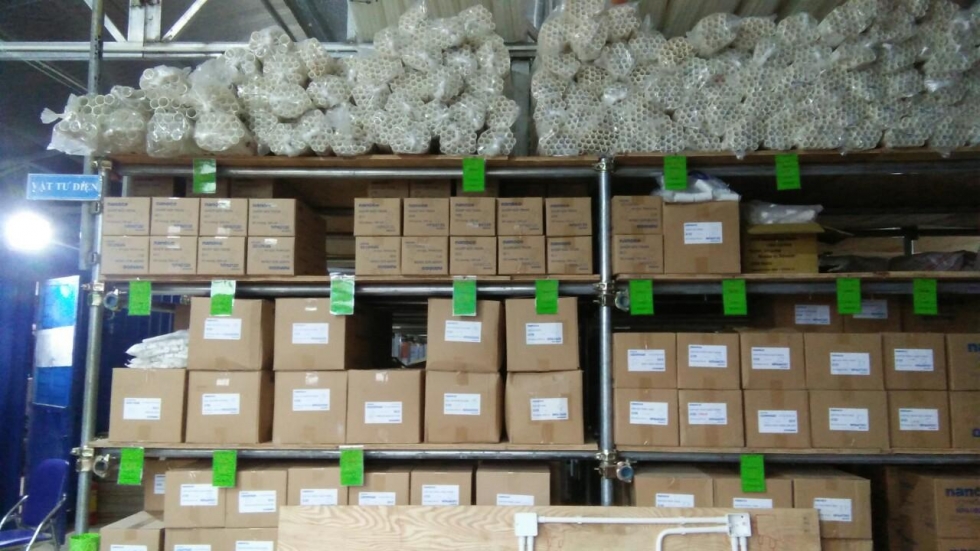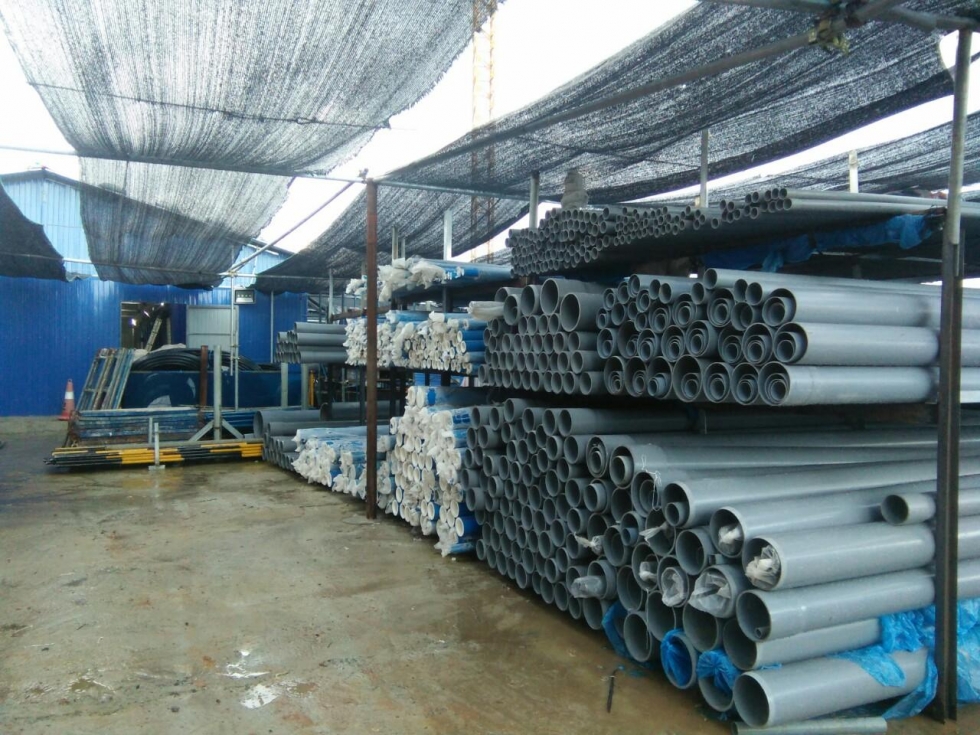 ​