I.

Why balancing system is important?

The performance of the system is assessed by the efficiency of heat transfer through the coil with the mechanism as shown below.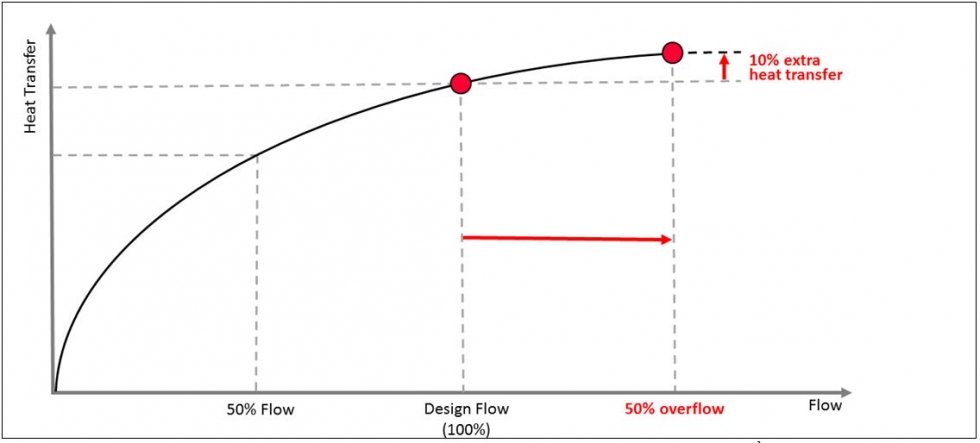 Figure 1
If there is no reasonable design, the flow passing through the coil will be distributed incorrectly as required. As shown in Fig. 2, the coil near the pump has flow exceeding design, the coil far away from pump the has flow not met design.

Thereby, balancing the flow between the coils is essential for the system to ensure the efficiency of the heat transfer will significantly save the cost of equipment, power.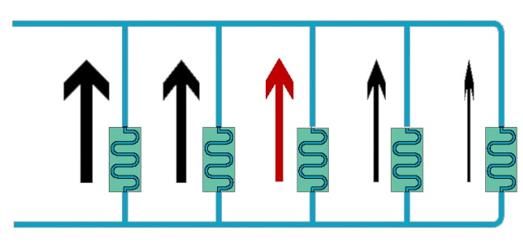 Figure 2
II.The types of balancing valve
Static (or manual) balancing valve

Static balancing valves only maintain constant flow when the pressure difference before and after the valve is constant. Therefore, to ensure constant flow, a static balance valve should be installed in combination with the DPCV pressure differential control valve as shown below.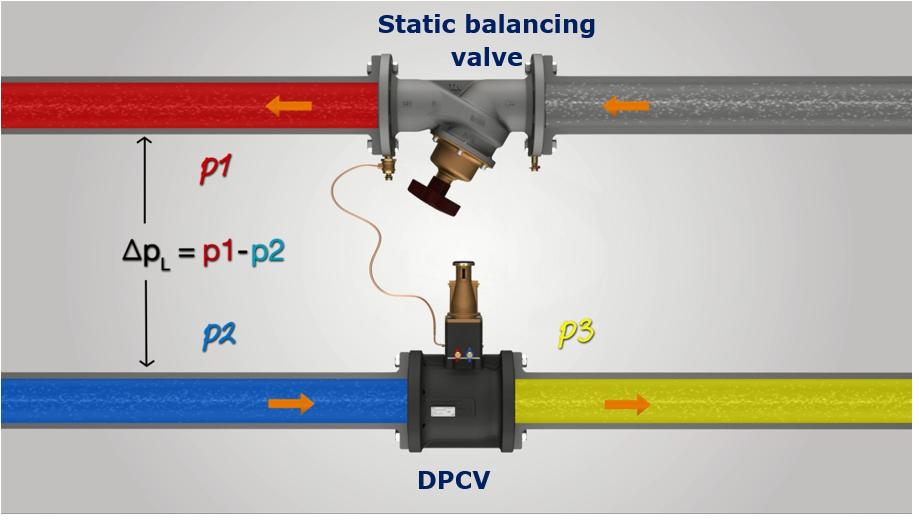 Dynamic balancing valve, also known as automatic balancing valve: this valve replaces the role of the static balance valve and the pressure difference control valve. The valve flow is always maintained with a constant band in the range of P. If smaller or greater than the P range, the valve flow will change.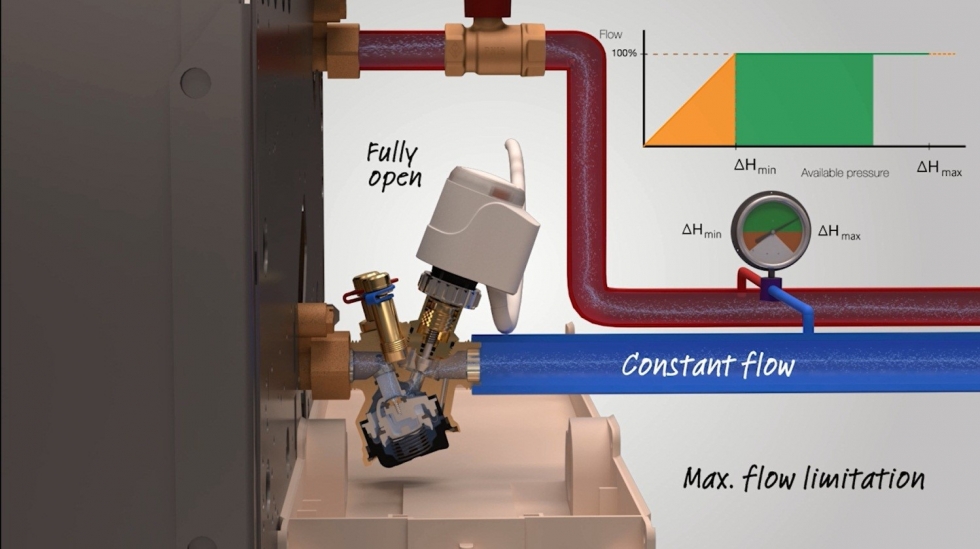 PICV is a pressure independent balancing valve with motor control on / off or modulating. The valve can replace functions of 3 types of manual valve / DRV + differential pressure control valve / DPCV + control valve
IV.

Balance methods, pros & cons of balance methods

Currently balancing methods in Figures 1 and 2 have no longer been used because of the difficulty and complexity in system calculating.

Nowadays, Chiller systems often use the method of using static balancing valves in Figure 3 and using automatic balancing valves in Figure 4. The advantages and disadvantages of these two methods are shown in the table below: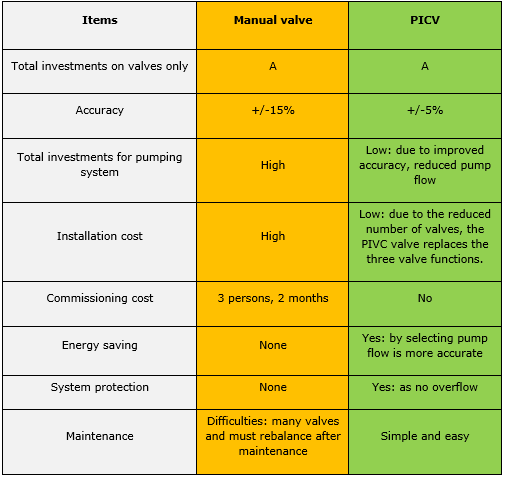 V. Some n

otes when selecting automatic balancing valve PICV
Q (l / s) / required the flow of the equipment (FCU, AHU...): Because the PIVC valve is designed with control of constant flow through the valve when difference pressure changes within a conventional range. Selecting the valve have to ensure the amount corresponding to the maximum flow required through the equipment to ensure the refrigeration capacity of the equipment

Max close off pressure/ maximum pressure the valve can close, greater than this pressure the valve will close not closed: PIVC valve has an integrated electric motor so the valve should be selected to the closed pressure index of the valve because in the chiller system when operating, there is always a difference between the supply and return lines (pressure before and after the valve) and the branches near the pump are usually the ones with the largest pressure difference (In this regard, it should be noted for the case of selecting the other valve integrated electric motor)