Hence, Sigma Engineering JSC was honored to be selected as the General Contractor of M&E for the project located in the heart of Smart City, in Tay Mo and Dai Mo wards, close to the main road 52m2 with 6 lanes, directly connecting with the arterial roads of the city such as Thang Long Boulevard, Le Trong Tan Street, Ring road 3.5, Road 70, 70A, Road 72..With the leading high-class standards in Vietnam with the same style With modern design, the project brings a fresh breeze to the inner city. Sigma is honored to pass the bidding process and select carefully and professionally from the Owner - Masterise Home Group and Project Manager - Artelia. The bidding package is expected to be deployed and completed by the end of 2022.
About the project:
Masteri Weist Heights is designed in the shape of a U, with a total area of ​​21,087 m2, and 4 towers with a height of 38-39 floors, promising to provide 3,599 apartments with 1–3-bedroom types to bring the perfect choice for each customer.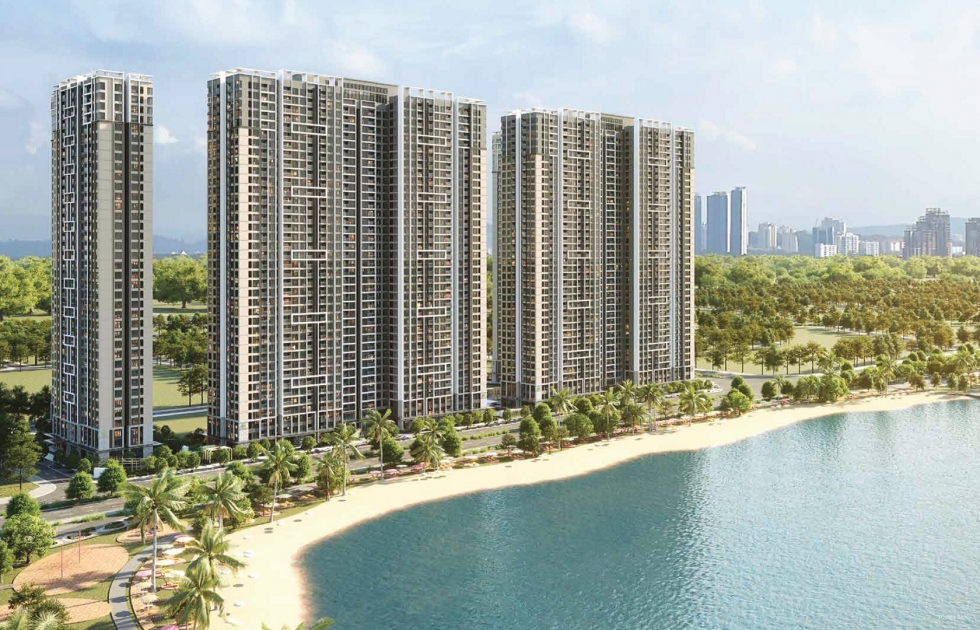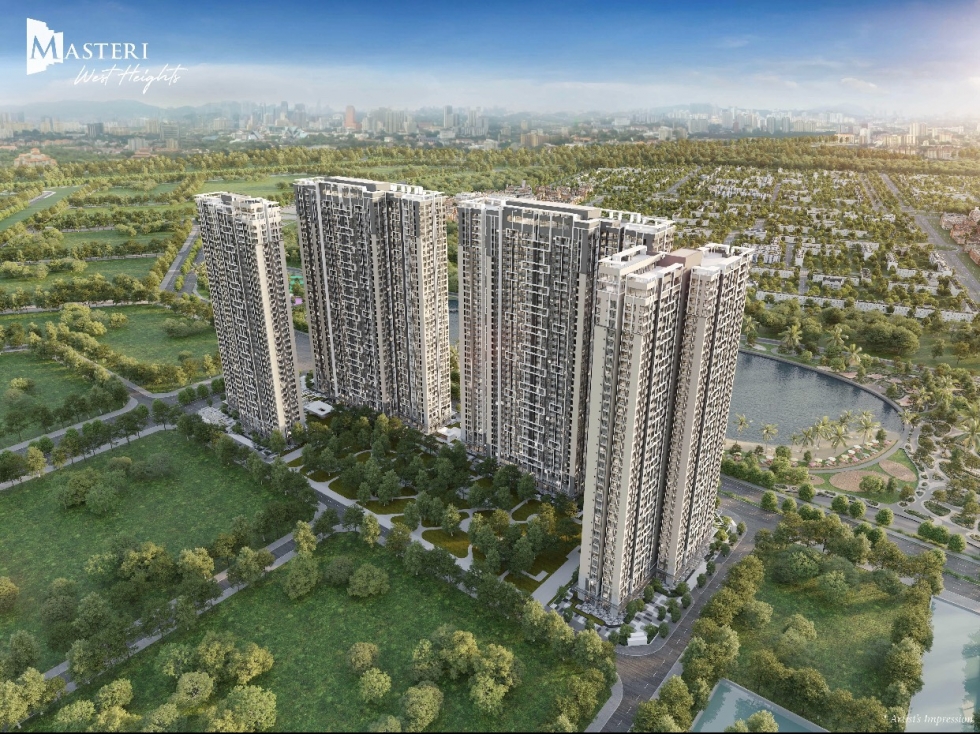 Overall perspective of Masteri West Heights project
The utility of the project is the perfect combination of a utility ecosystem that is well-invested with 22 internal utilities exclusively for Masteri West Heights residents. The residents will be able to live in a rich utility ecosystem of their own 5-star standard.

Under the hands of architects Land Sculptor, the world's leading landscape design unit, the Masteri West Heights is perfectly planned with breakthrough design solutions, integrating aesthetic beauty into the space to improve the environment and quality of living space.

The highlight in the Masteri West Heights utility system compared to other products in the urban area is that all apartment buildings will be equipped with a large and luxurious reception and lounge. Not only gives the apartment building a living space like a 5-star hotel, but the reception hall is also the optimal solution to control access to the apartment, helping to ensure absolute safety for residents.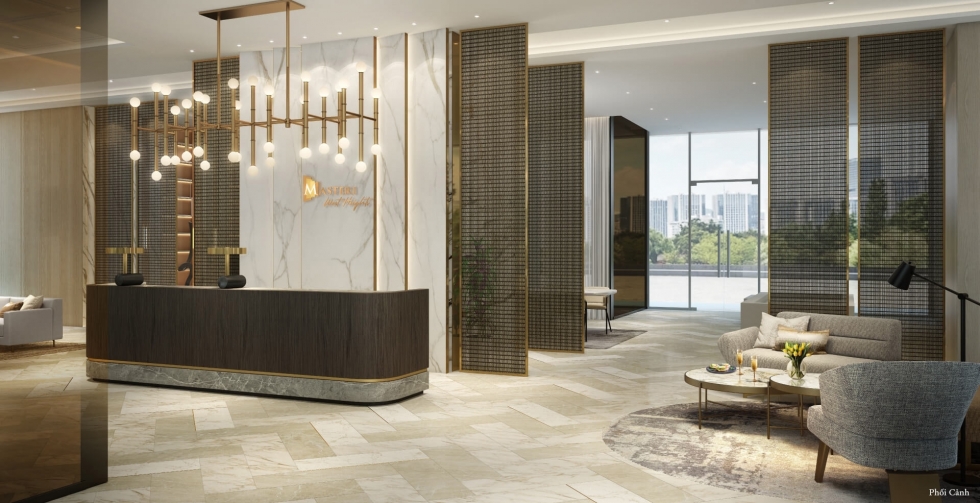 Masteri West Heights is also equipped with 22 high-class facilities located in the center of 4 apartment buildings and right in each apartment building itself. The biggest difference in the Masteri West Heights utility ecosystem is that each apartment building will have its own rooftop swimming pool, something that no other project in the area has.

Besides, there are a series of different utilities exclusively for Masteri West Heights residents such as fresh air room, outdoor reading room, outdoor workspace, outdoor performance stage, children's playground smart, meditation garden… all aim at an aesthetic living quality, where every detail has a harmonious, delicate, and attractive beauty.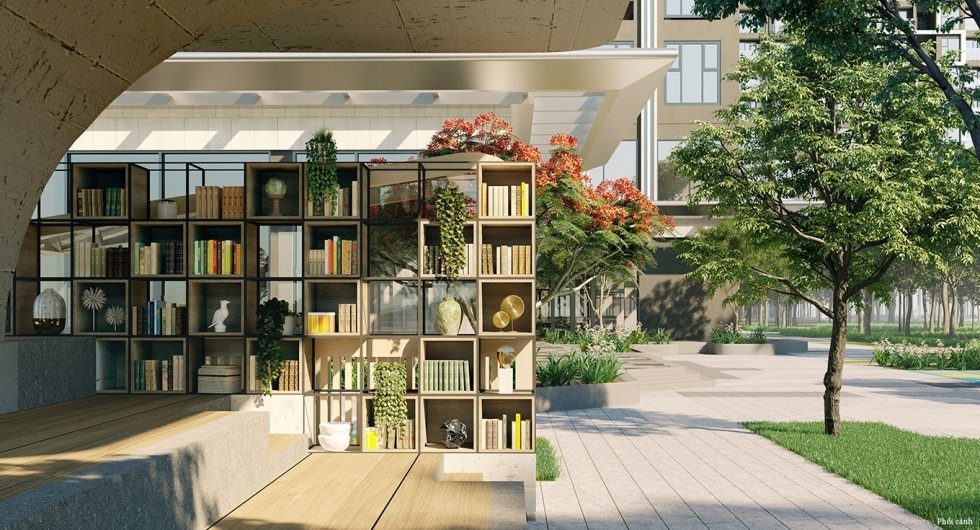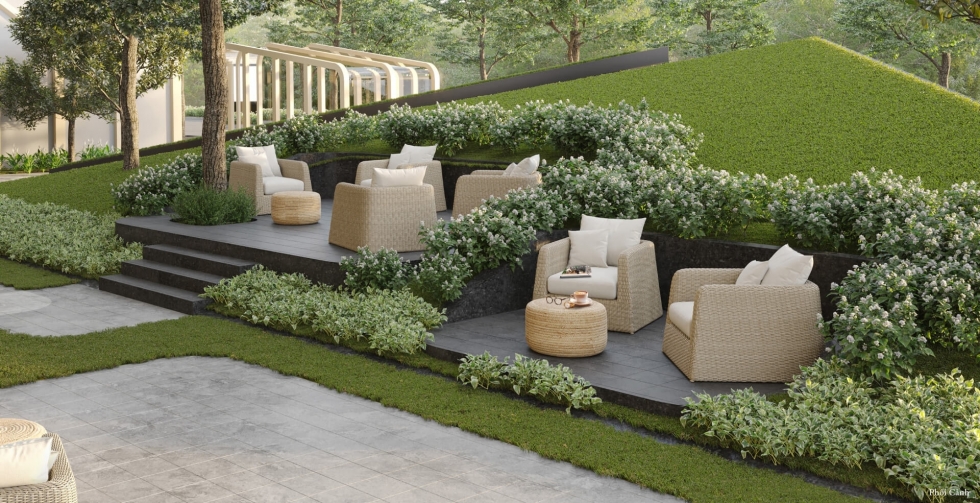 Many outstanding facilities only at Masteri West Heights

Not only that, Masteri West Heists is the convergence of leading contractors in the region, with notable names such as Delta Construction Corporation – Construction Contractor, Sigma Engineering JSC – The Main M&E Contractor … have created the value of a 5-star project in the inner city.

For nearly 20 years, Sigma's reputation has been clearly demonstrated in high-class construction projects of various types from hotels, resorts, residential areas, infrastructure, industrial parks, stretching all over the world. Vietnam such as fast construction of FLC Quy Nhon complex within 3 months, Indochina Plaza Hanoi Building within 3 months, ... construction ahead of schedule for Ben Tre Wind Power project.... Imperia Smart City project construction with millions of hours of safe, trouble-free work. All of Sigma's efforts have been confirmed by talking numbers, like the position of the number one M&E contractor in Vietnam in the hearts of customers.

With Masteri West Heights Tay Mo, Sigma is committed to bringing outstanding values ​​to the investor by optimizing human resource costs for project management, increasing the efficiency of using cash flow for investors because the project is shortened and Sigma is proactive in all stages, consulting construction methods and materials suitable to the investor's capital. Above all, Sigma shares solutions to reduce risks during construction with investors, from valuable experiences accumulated with hundreds of large and small projects.