About the project:


Flamingo Cat Ba Beach Resort is located in an ideal location at the center of Cat Ba Island, has long been known as the "pearl of the Tonkin Gulf", thanks to the pristine and majestic beauty of the mountains, combining with a rare biosphere and many beautiful and dreamy beaches. Only about 2 hours drive from Hanoi, this can be considered an ideal destination that most tourists choose.
Flamingo Cat Ba Beach Resort consists of 3 villa towers, luxury apartments inspired by the vibrant blue sea (Forest on the sea), the warm sunshine (Forest in the Sun) and the white sandy beach (Forest on the Sand). Here, each tower has a full range of apartments from 1 to 3 bedrooms, serving the needs of visitors. All three towers will be installed and constructed the M&E services by Sigma's skilled workers.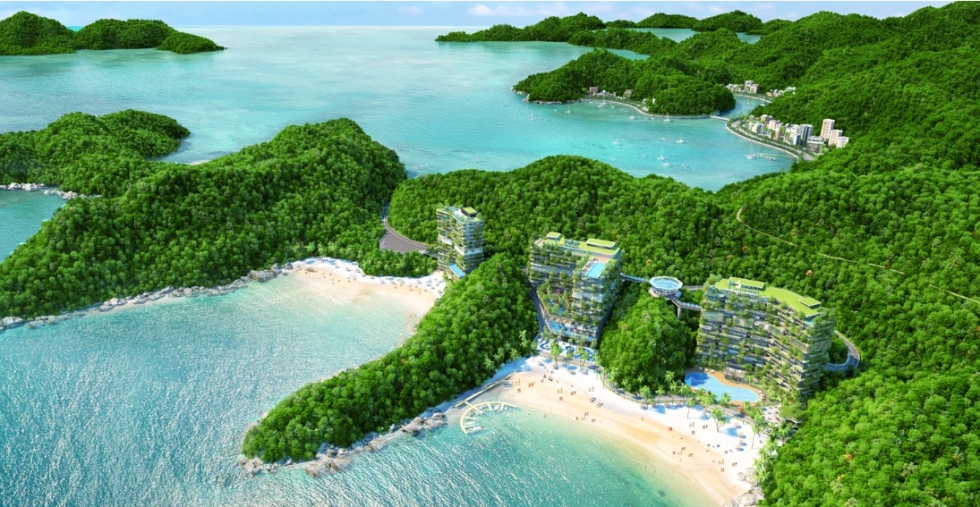 Overall perspective of three villas' towers at Flamingo Cat Ba Beach Resort executed M&E systems by Sigma Engineering
Flamingo Cat Ba Beach Resort features three features that make a difference. May be mentioned as:
Flamingo Cat Ba Beach Resort is the first and only five-star resort in Cat Ba up to the present time. Therefore, it can be said that the attraction of Cat Ba to tourists and investors in the resort market is very large. Completely without a competitor, Flamingo Cat Ba Beach Resort is holding a unique and unique position, promising to bring customers new and perfect experiences.

Flamingo Cat Ba Beach Resort owns the position of "favorable and prosperous". Located at Cat Ba beach with the villa "face the sea and back facing the mountain", it is considered the best terrain of fengshui, the symbol of solidity and longevity. Homeowners will enjoy the best things in every way, prosperity in money, business advantages and happiness. This is the desire that investors want to send to customers.

Flamingo Cat Ba Beach Resort is designed based on green, unique and different architecture. With a large green tree system covered all apartments, aerial villas and Flamingo buildings, it will bring a cool and fresh resort space to help homeowners and visitors feel relaxed and comfortable. into nature watching the sky and the sea from the upper floors.
​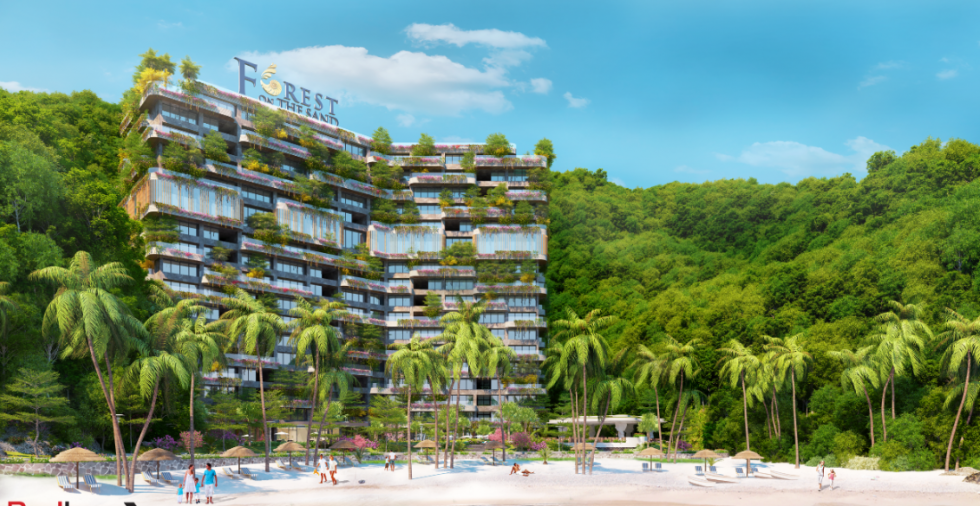 An unique position of Flamingo Cat Ba Beach Resort

Sigma – The main M&E contractor will write a successful story for Flamingo


If in the past, in key projects, 5-star quality projects or large-scale projects implemented by foreign contractors, today, Vietnamese contractors like Sigma have many opportunities to affirming its capacity and marking many great projects such as FLC Ha Long, FLC Quy Nhon or Movenpick Resort Phu Quoc, Scenia Bay Nha Trang and most recently, Super Project Mikazuki Spa & Hotel Resort ...To achieve that, Sigma always has specific strategies, constantly learning to improve the qualification for staff, update the appropriate construction methods as well as apply modern technologies in the world to meeting market demands, rising to regional and international levels. With Flamingo Cat Ba Beach Resort, Sigma commits to do its best, affirm its prestige, competence and qualifications and offer the most optimal solution, ensuring absolute trust from investors and customers. .

All M&E works will be supplied and constructed by Sigma, expected to be completed on February 10, 2020.