Da Nang is still so beautiful and peaceful, leaning against the romantic Han River. In the last months of the year, visitors who have the opportunity to visit the coastal city can leisurely stroll on the sunny Bach Dang street, listening to the wind outside the Han River flowing in their hair. In the distance, the Son Tra range "floats", as if inviting visitors to immerse themselves in the fairy scene. While people's hearts linger, wanting a place to return, the lover suddenly remembers that the Da Thanh rain suddenly comes and goes... Da Nang's land and people are very quiet, like holding each other's feet when they have the opportunity to visit here. If you have the opportunity to stop at the Marriott Courtyard, the nostalgia and attachment to stay will multiply…
As one of Sigma's typical projects in Da Nang, the Marriott Courtyard hotel apartment complex is beautifully designed in the city center, with 100% view of the most romantic Han River. The project is a gathering of many famous domestic and foreign contractors such as DP Architects & DP Design from Singapore, architecture consultancy 79Pro Vietnam and S-Design will produce a super product of a resort hotel with the quintessential combination of Asian shyness and European luxury, and Sigma Engineering – the Main M&E contractor of 5-star apartment and hotel complex projects spanning all parts of the country…

Marriott Courtyard Da Nang strictly adheres to the requirements of luxurious imported furniture of the world's most famous hotel operator - Marriott International, with the experience of operating more than 5,500 hotels, including 1.1 million rooms spread across 110 countries, promises to bring customers the most perfect experience as soon as it is put into use.

Sigma – the Main M&E Contractor of the project has made every effort to achieve the set schedule. Last week, with nearly 20 engineers and 50 workers working day and night on the construction site, the following items are being urgently completed:
Install water supply pipe embedded wall 39F.

Install air ducts, Wrapping isolation 36F, 37F.

Install Inox ducts for swimming pool technical room.

Air duct Inox for kitchen MLM area.

Install Meter devices cluster.

Install water supply pipe in room MLM.

Installation copper pipe 31F, 37F.

Wire cable pulling MLM area (Outdoor devices)

Cover insulation for riser heat water pipe.

Install embedded, ceiling conduit, pulling wiring 3A, 2F.

Install air duct, FCU 3, 3A, 23, roof floor.

Coring hole for pantry area 39F.

Defect: adding hanger support, replacing rust support …..
Some photos of the project last week: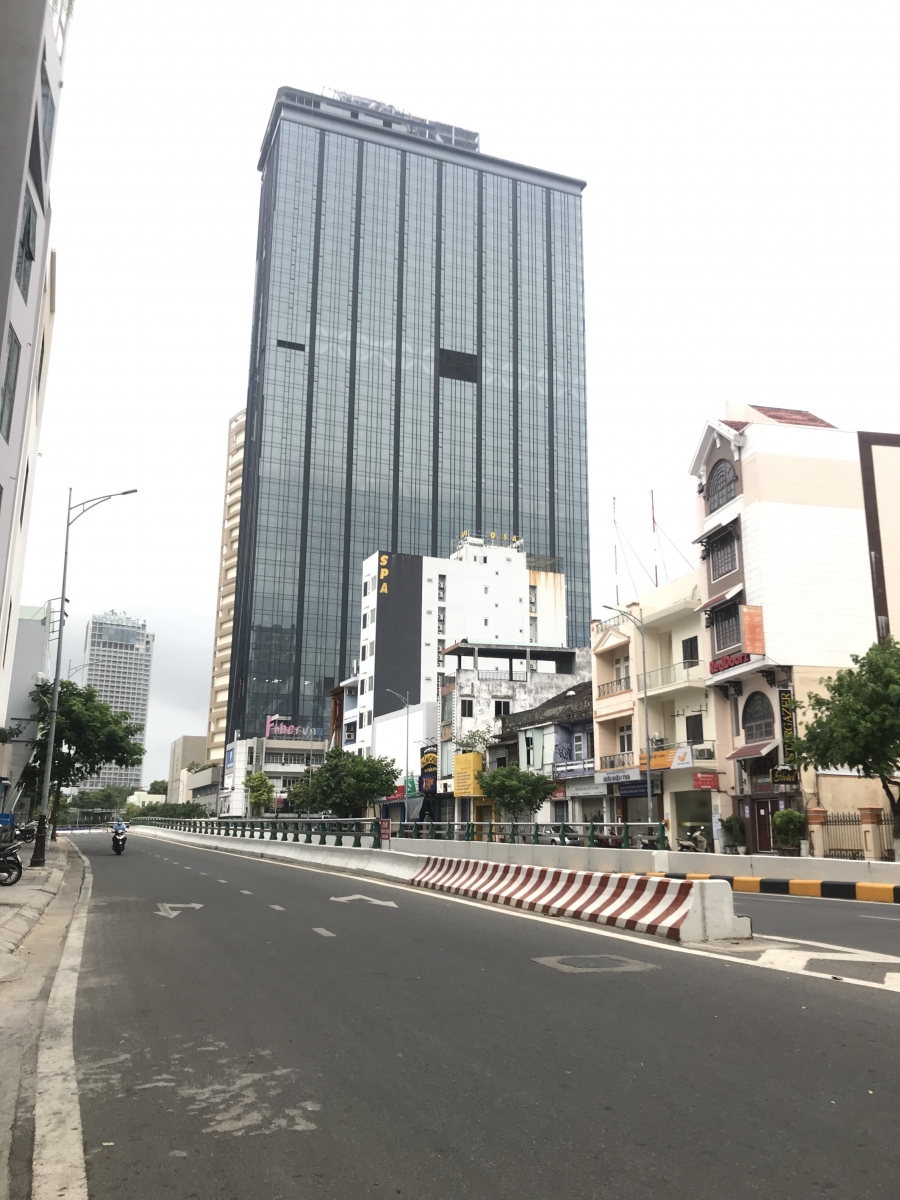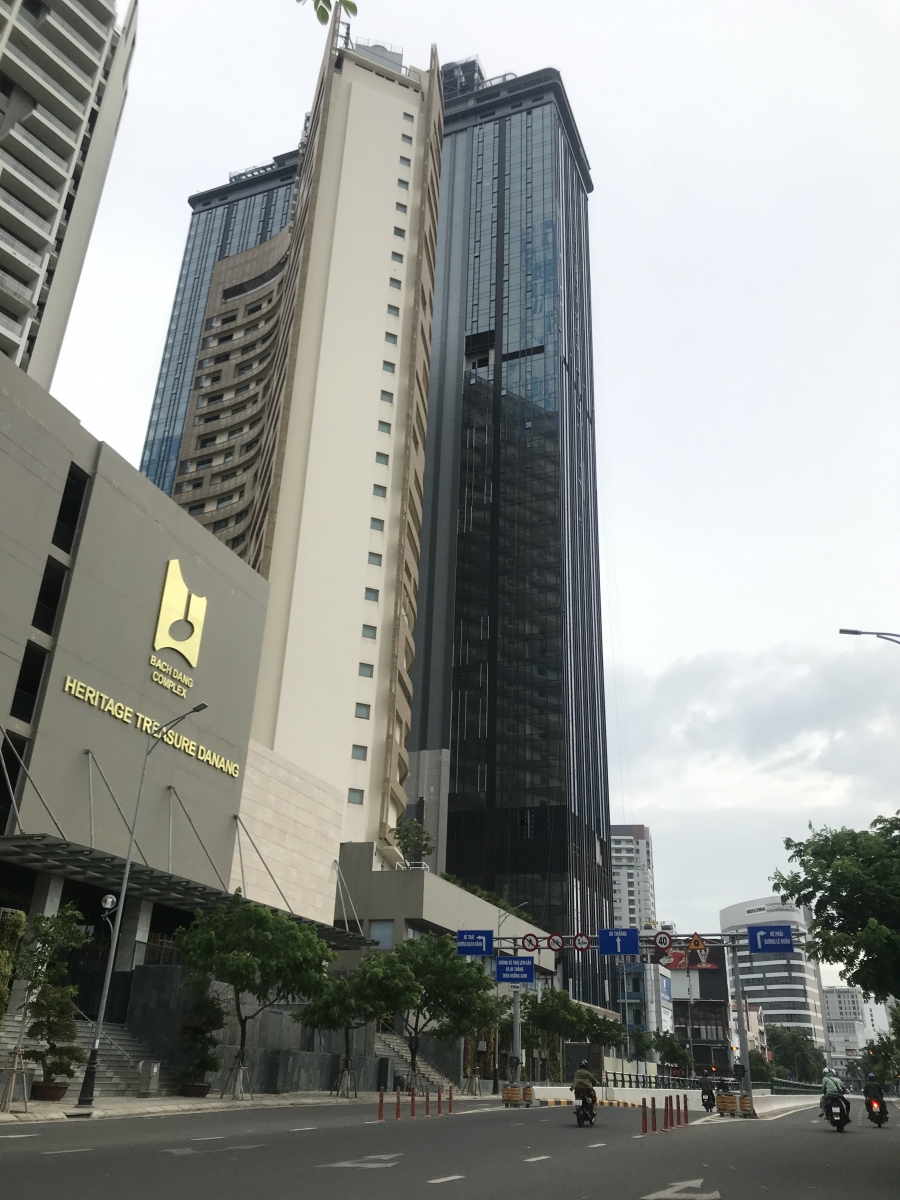 Overview of the Marriott Courtyard Danang project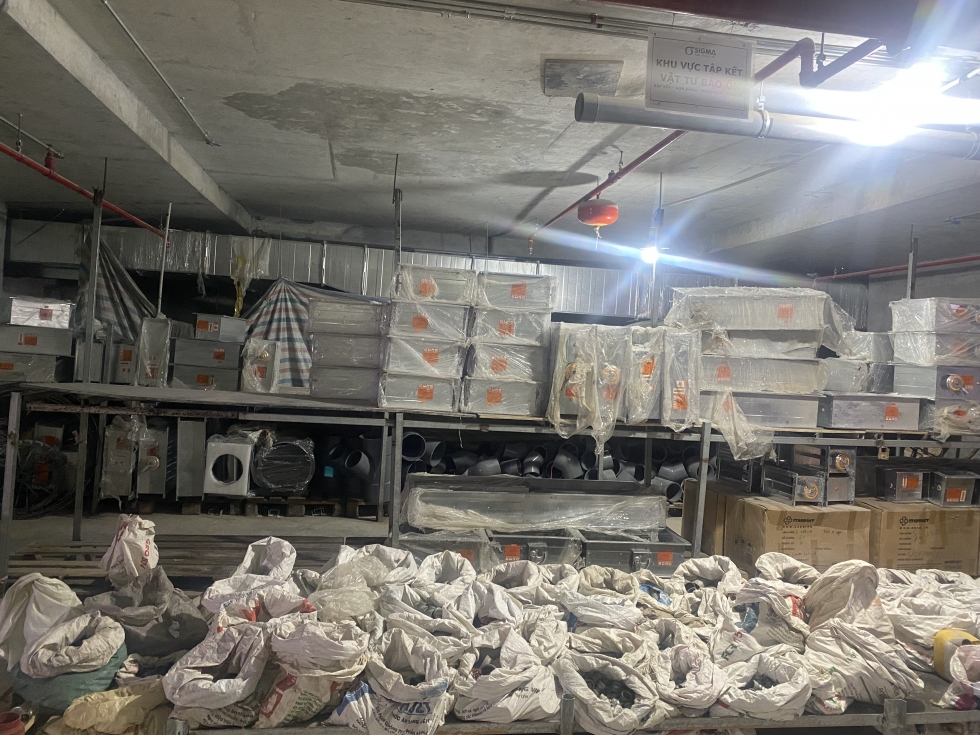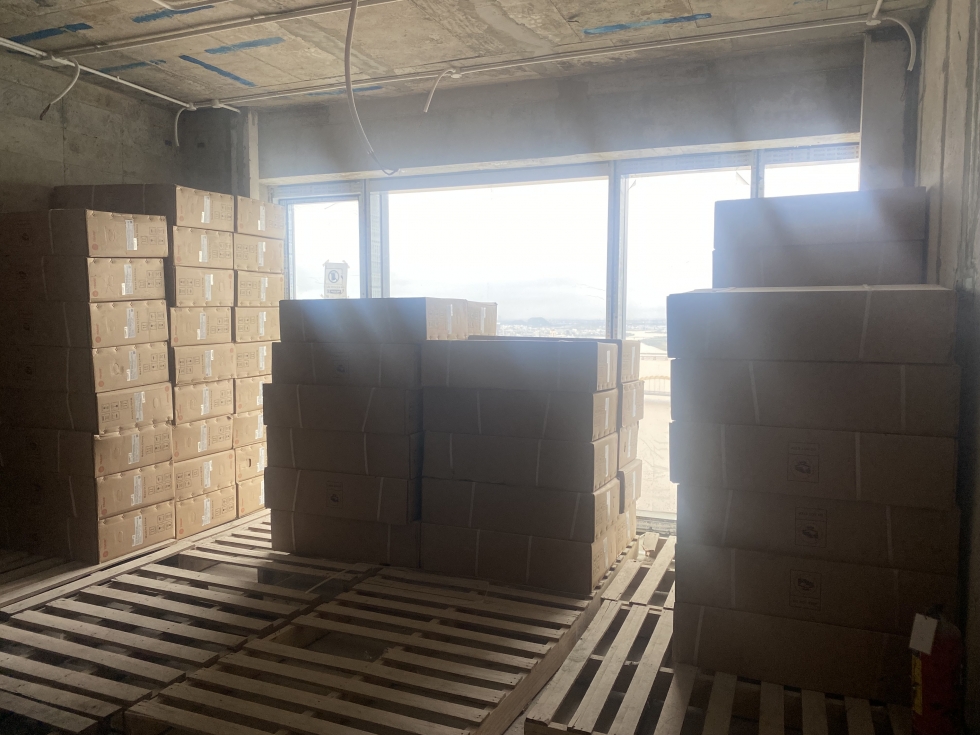 Materials on the construction site are neatly arranged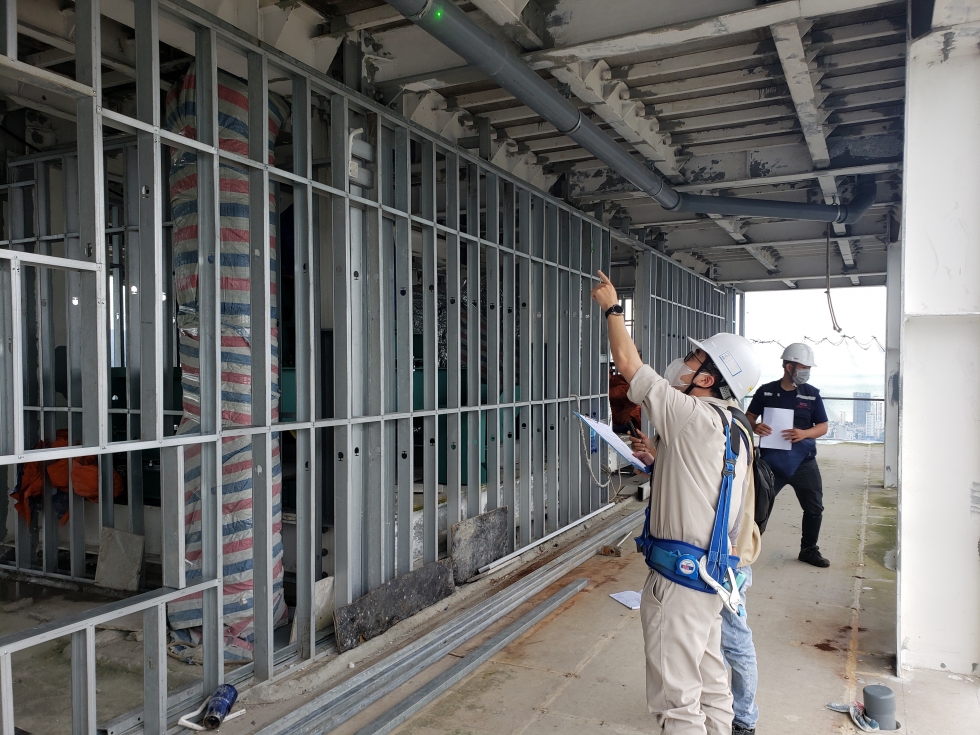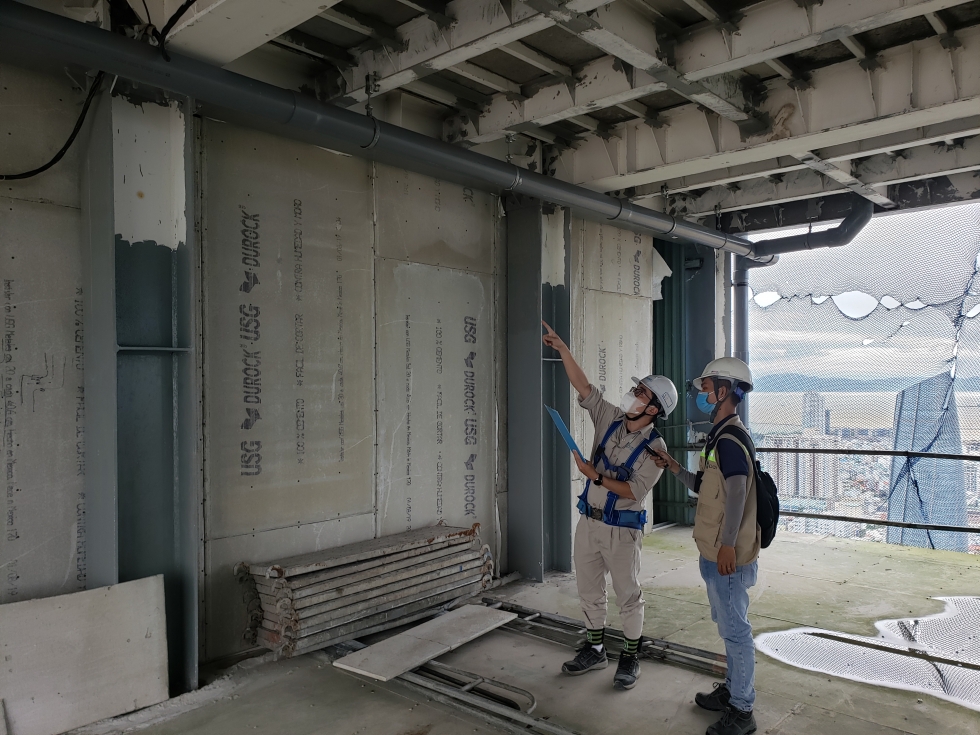 Acceptance with consultant to supervise the installation of rainwater drainage pipes on the 155.3 floor of roof top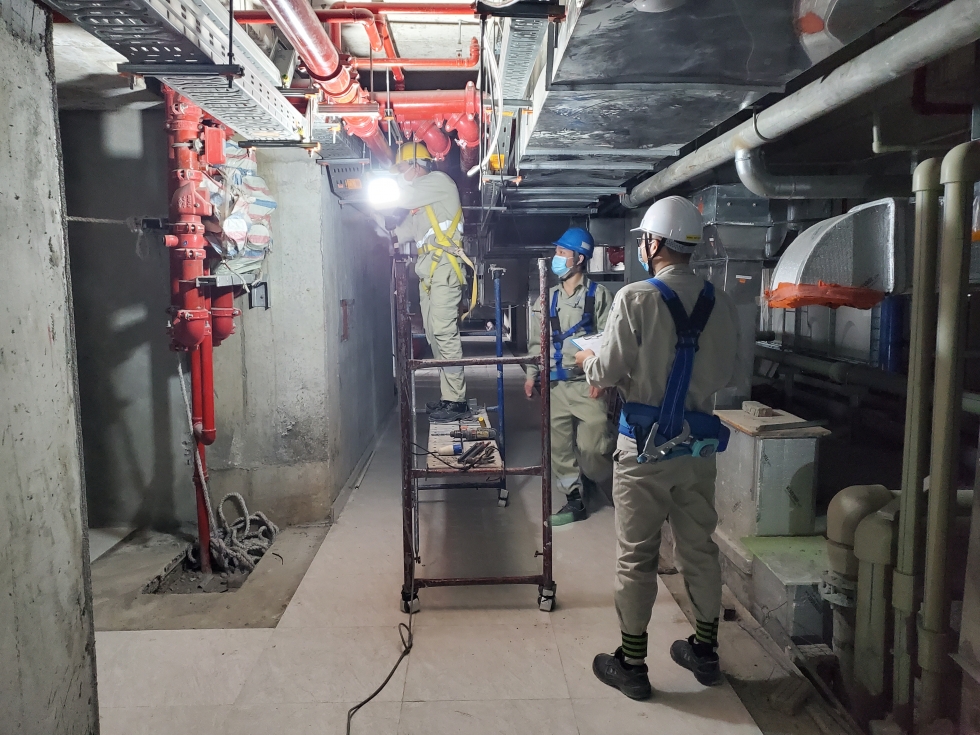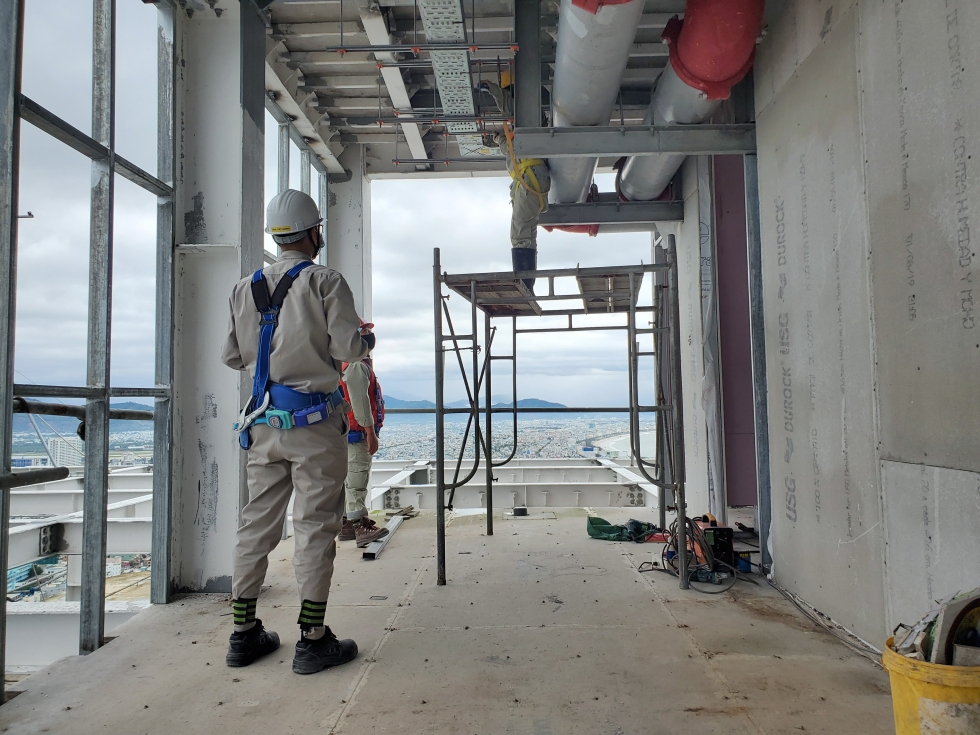 Construction of cable tray ladder for technical floor swimming pool floor 38A / Internal acceptance of electrical ladder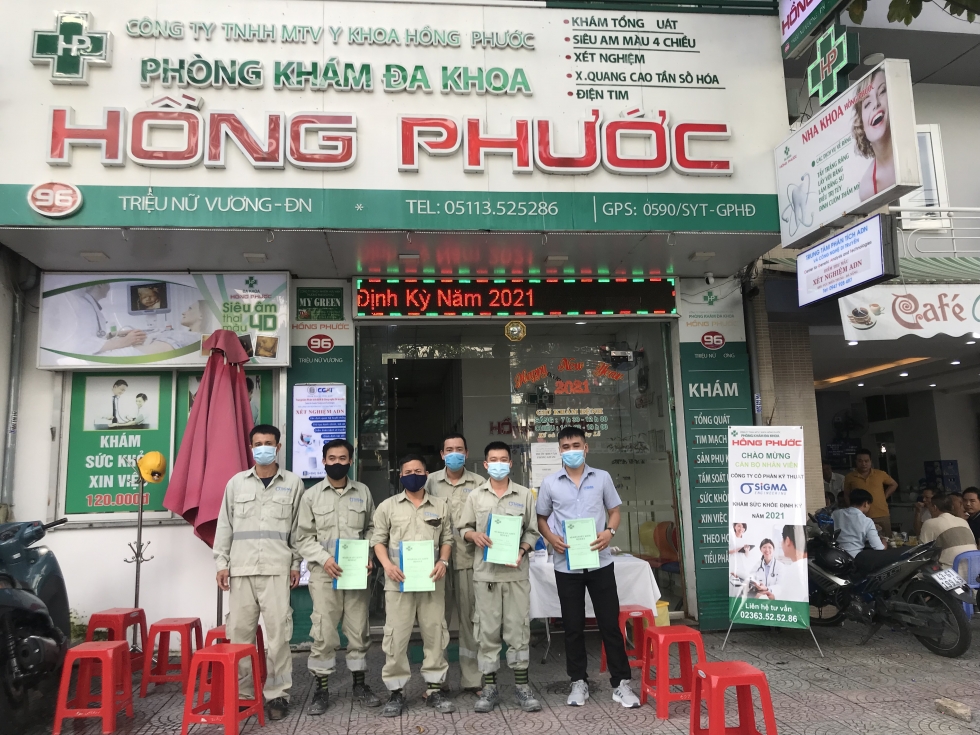 Sigma employees at the project participated in the periodic health check program