When the weather was still "hesitant", Autumn did not want to leave but Winter was still "shy", at that time, the pristine daisies appeared in the fields, roaming on the carrying flowers along the alley in Hanoi. Daisy blooms are very short, the first flowers appear in October, the best blooms in November and also fade soon when December comes. The verses about daisies also bring stories, like the secret of the winter wind, to whisper to each person:
White daisies are blooming along the river
A little cold is calling winter come back
Beautiful flowers bloom passionately
White flowers full of love…

Daisies - The flowers of October
Daisies - The pristine flowers that bloom in October are whispering tales of dreams, aspirations, and cherished of talented leaders at Sigma born in the month. In October 25, 2019 , it made a special impression at the Saturn meeting room of the corporation, when the biggest birthday party of the year took place, dedicated to two leaders: Mr. Nguyen Quang Ngoc - Sigma General Director and Mr. Duong Son Tung - Deputy General Director, and members have a birthday in the month.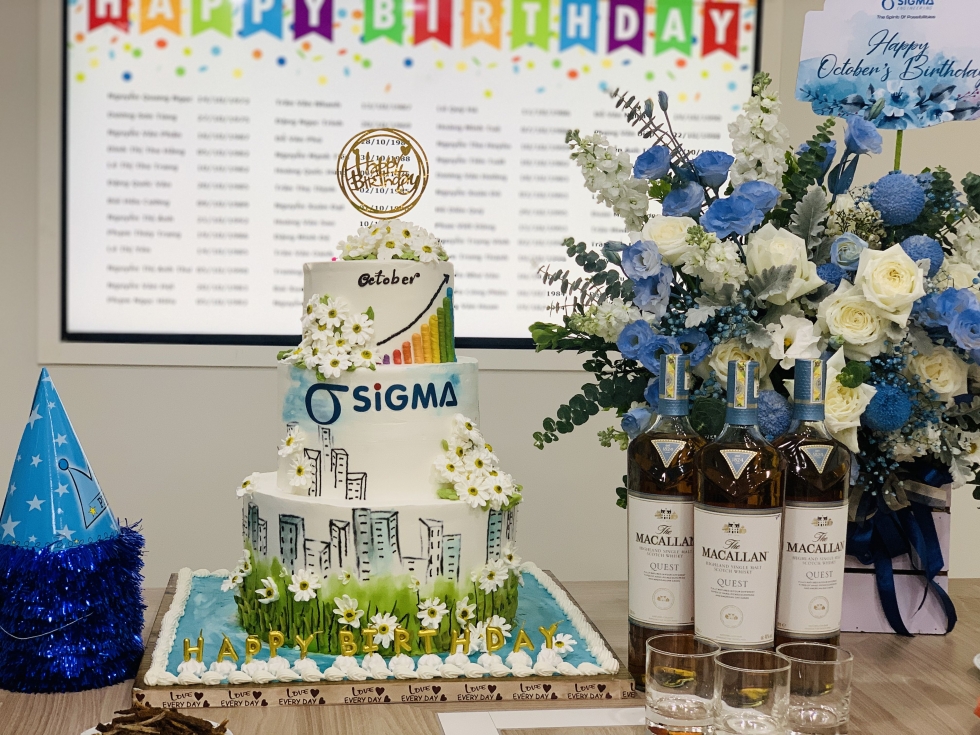 Daisies are embellished in the October birthday cake
With all the passion and enthusiasm, Sigma staff have come up with ideas and decorations very early, with the desire to send to the BODs in October and the staff all "best wishes".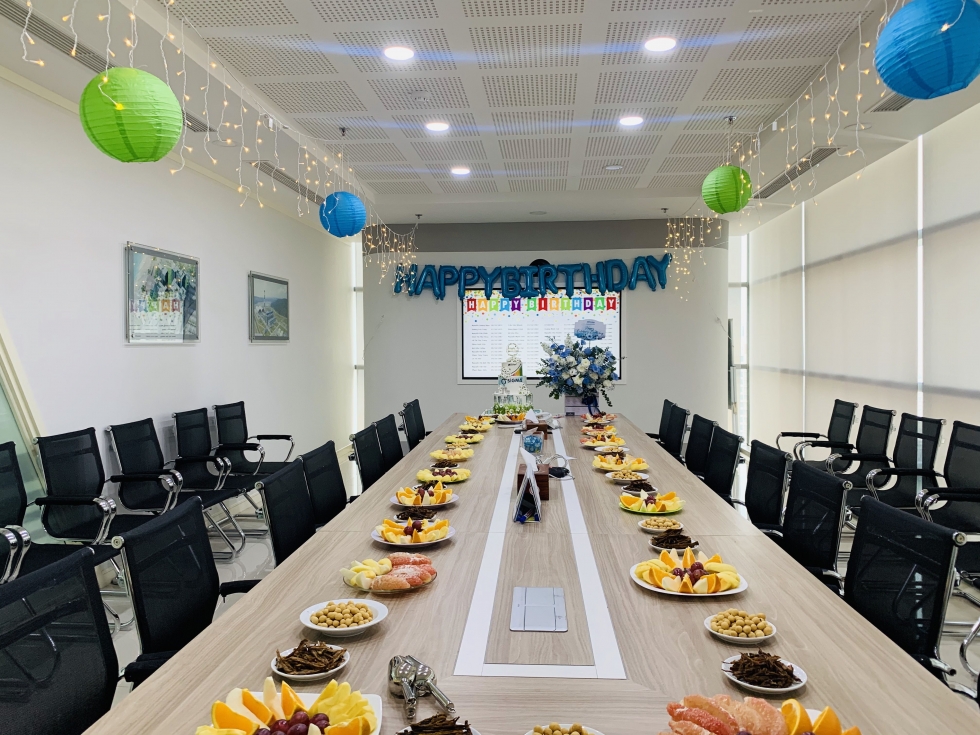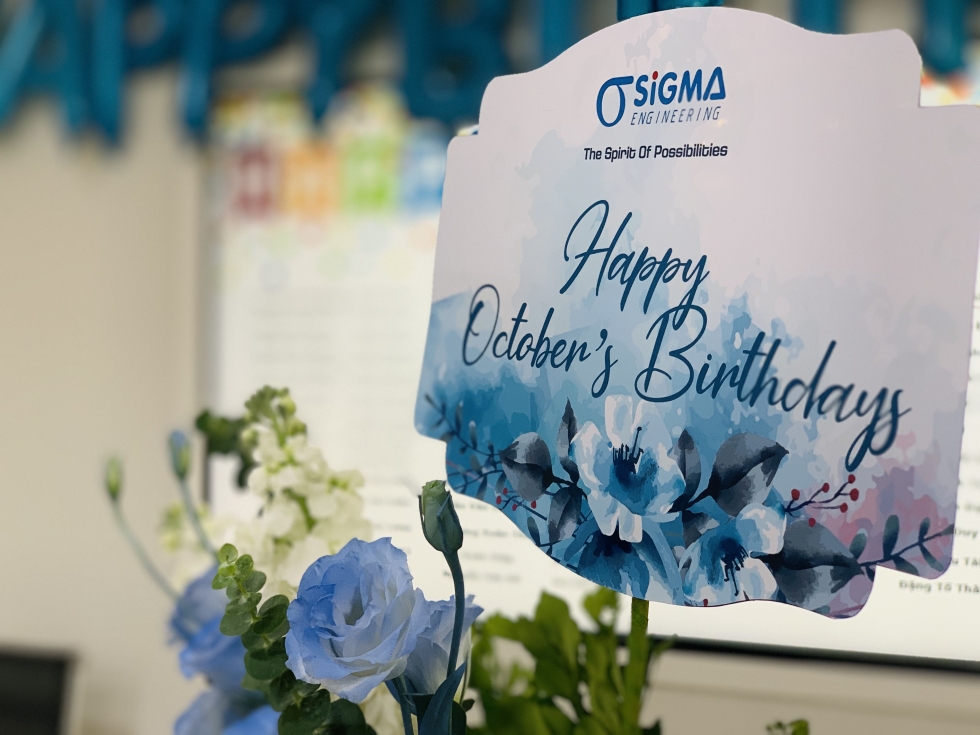 Happy October's Birthday
In an elegant and warm space, the party took place with the presence of nearly 40 engineers and staff who have birthdays in the month, all the Office staff and the Board of Directors.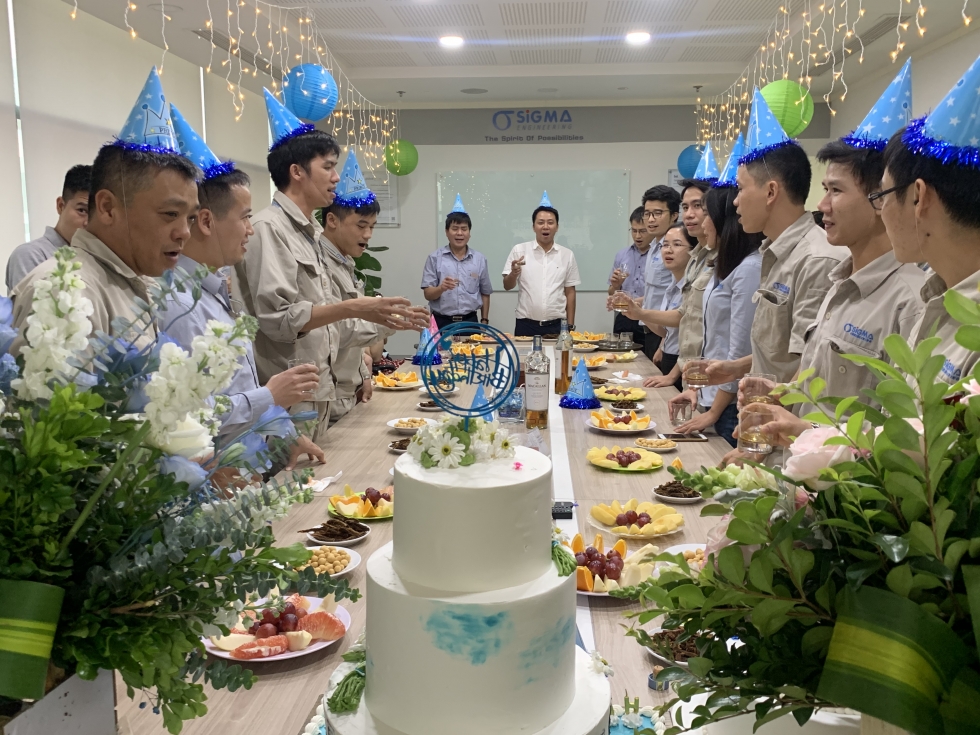 ​
Also, in the party, on behalf of the Company's Board of Directors, Mr. Duong Son Tung - Deputy General Director of the company had a touching sharing when he had been with the company for over 14 years, witnessed the growth of Sigma has always motivated him, steadfastly optimistic to accept new challenges.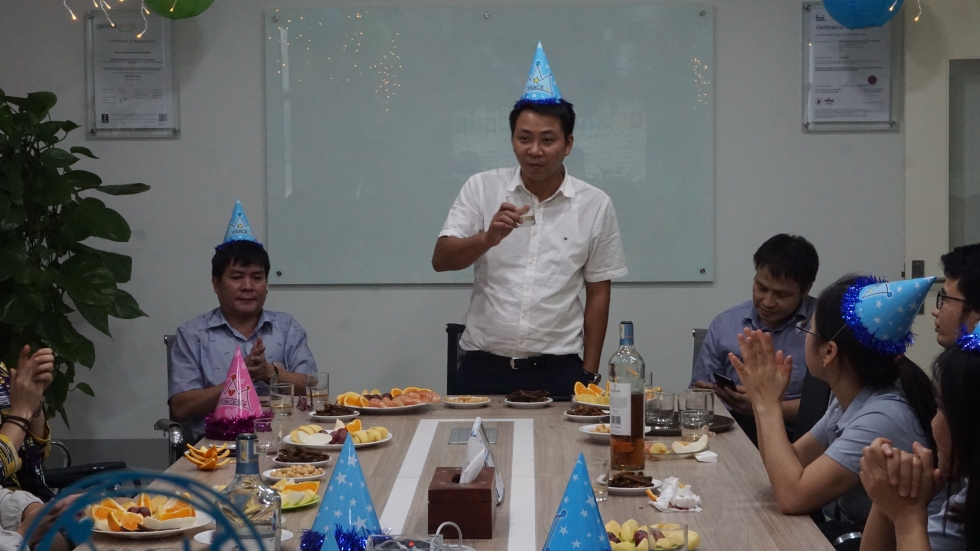 Mr. Duong Son Tung shared in the party
The road that Sigma army is bumpy and so arduous, but the two "big brothers" in Sigma are always ready to protect and guide Sigma brothers to step forward firmly, ready to conquer the new lands…
October at Sigma has great members in the month and the most successful entrepreneurs. Perhaps with great qualities such as attractive and charismatic, romantic, possessing high emotional intelligence, hospitality, optimism and friendliness, those born in October is always becoming the successful entrepreneurs and talented leaders compared to other months of the year.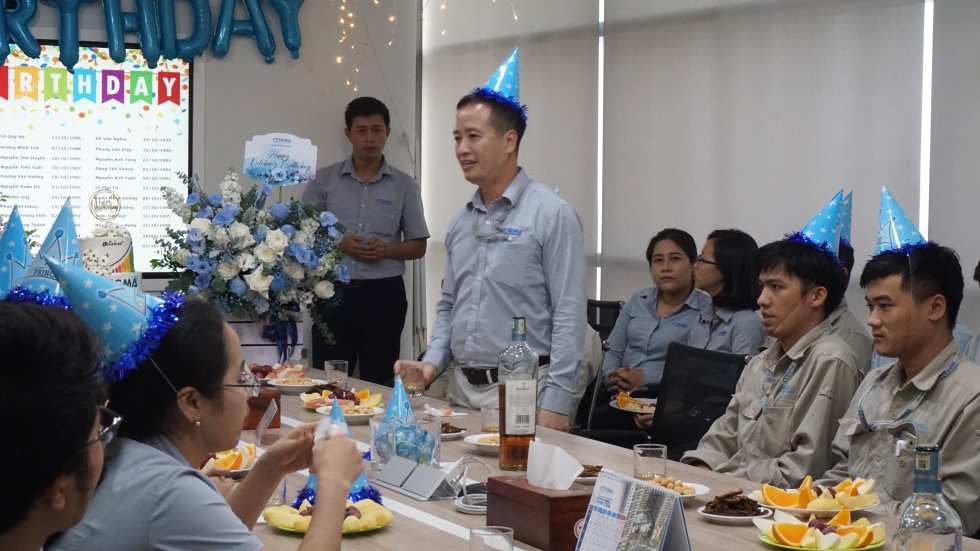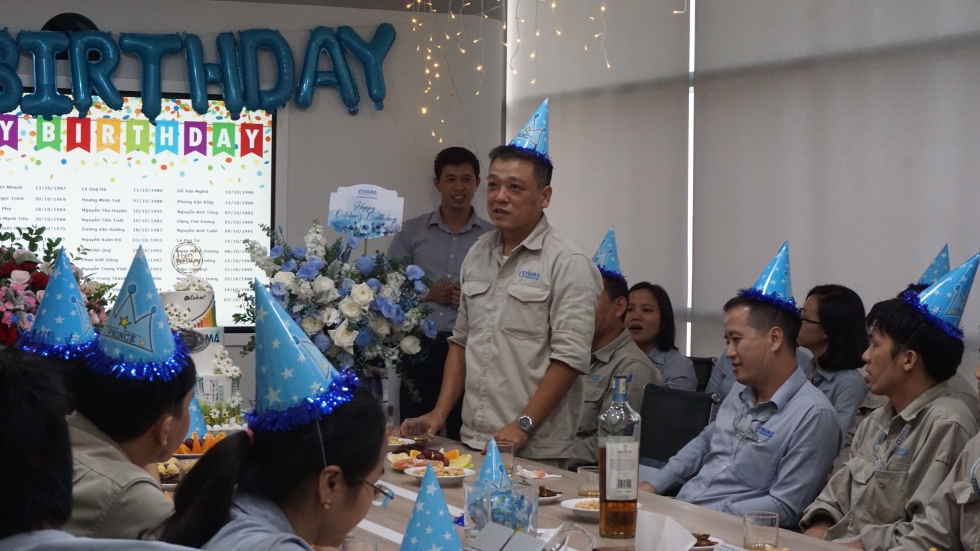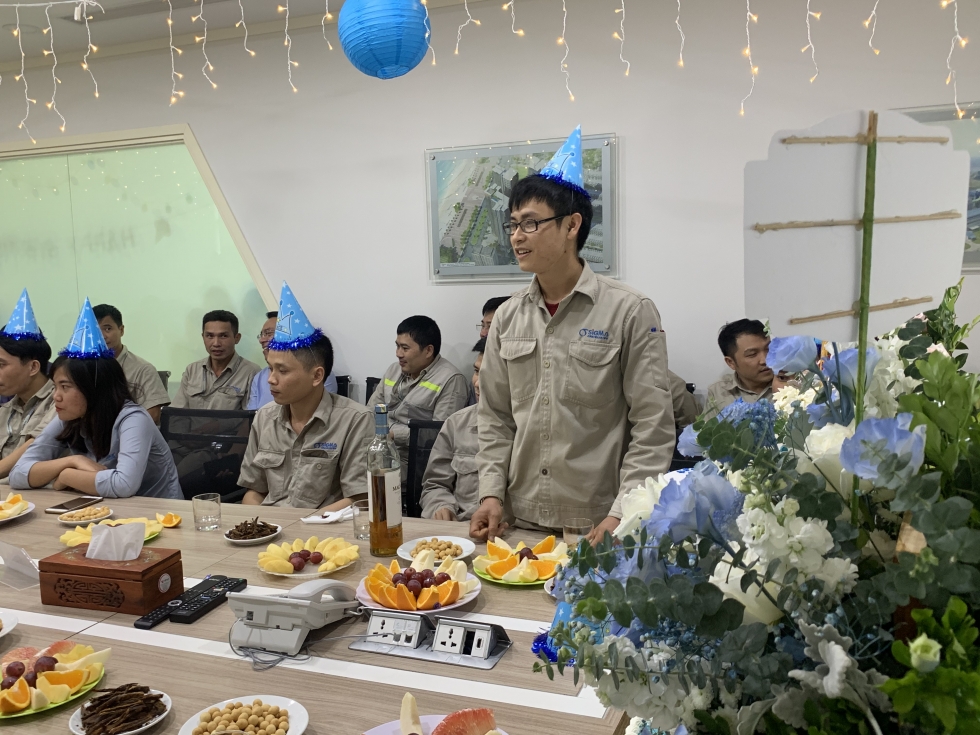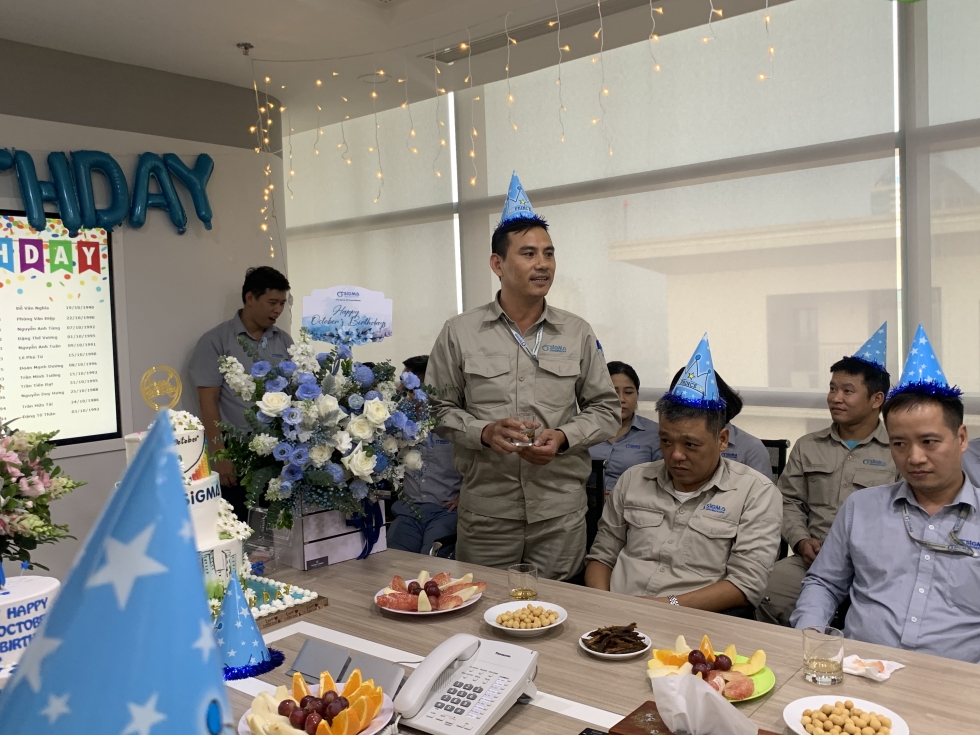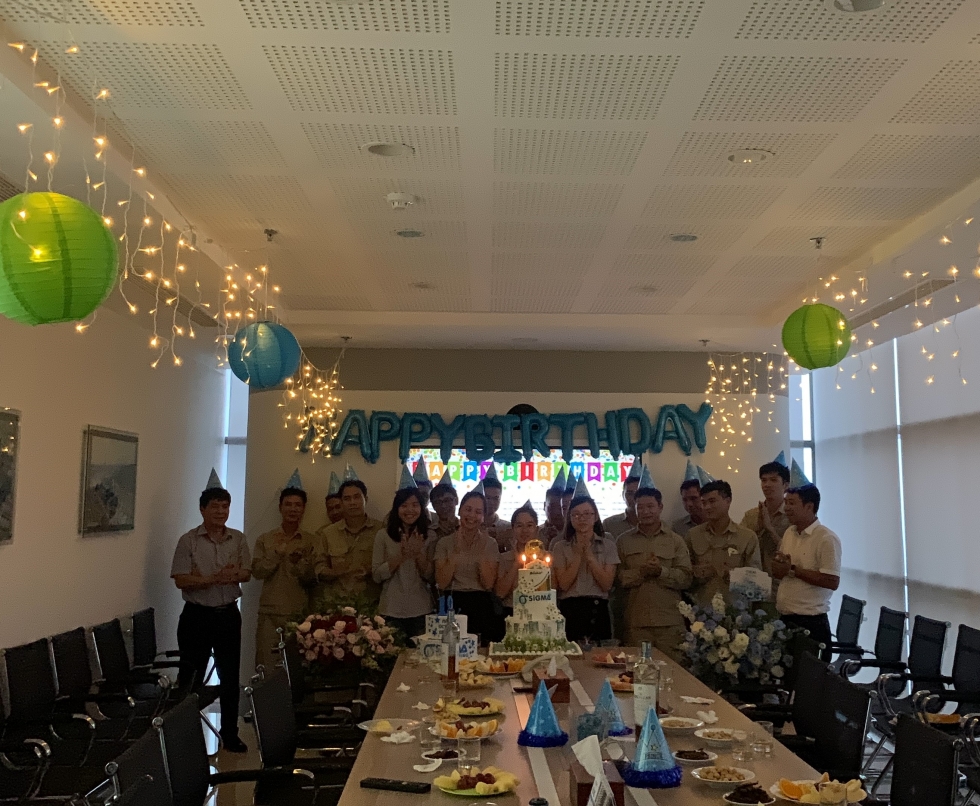 At the birthday party, all employees have sent the warmest wishes, the sincerest to the leaders, wished him good health, always happy and reap much success in work and life, At the same time outlines the right direction for Sigma to permanently go up, affirm the brand in the market at home and abroad.