Somewhere in the sound of the autumn love song, looming in the shape of the summer girl, she was busy gathering the bright sunshine of the summer day. The sunny road suddenly fades away, making room for the red Barringtonia flowers, falling silhouette to the river. The Barringtonia is made into long strands, gleaming in the sun like brilliant flashes. The scent of the Barringtonia buds is not strong, it is not so fragrant and soothing only… Flowers spread on the surface of the lake, on the way ... So, the autumn girl is coming, as a sign of a cozy party for Sigma members in August is coming.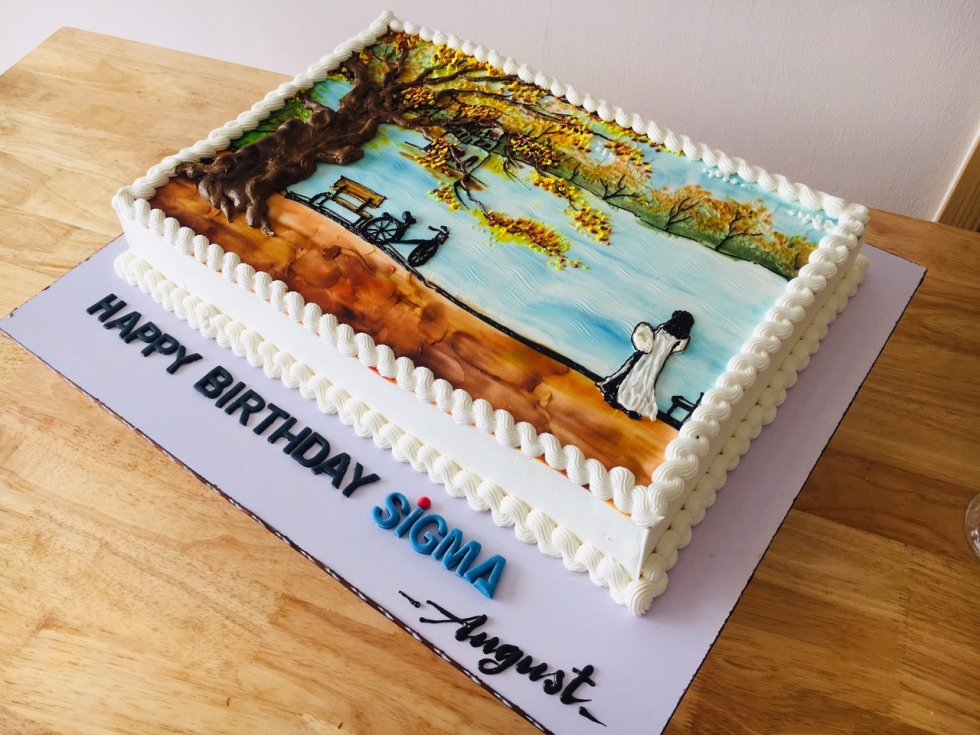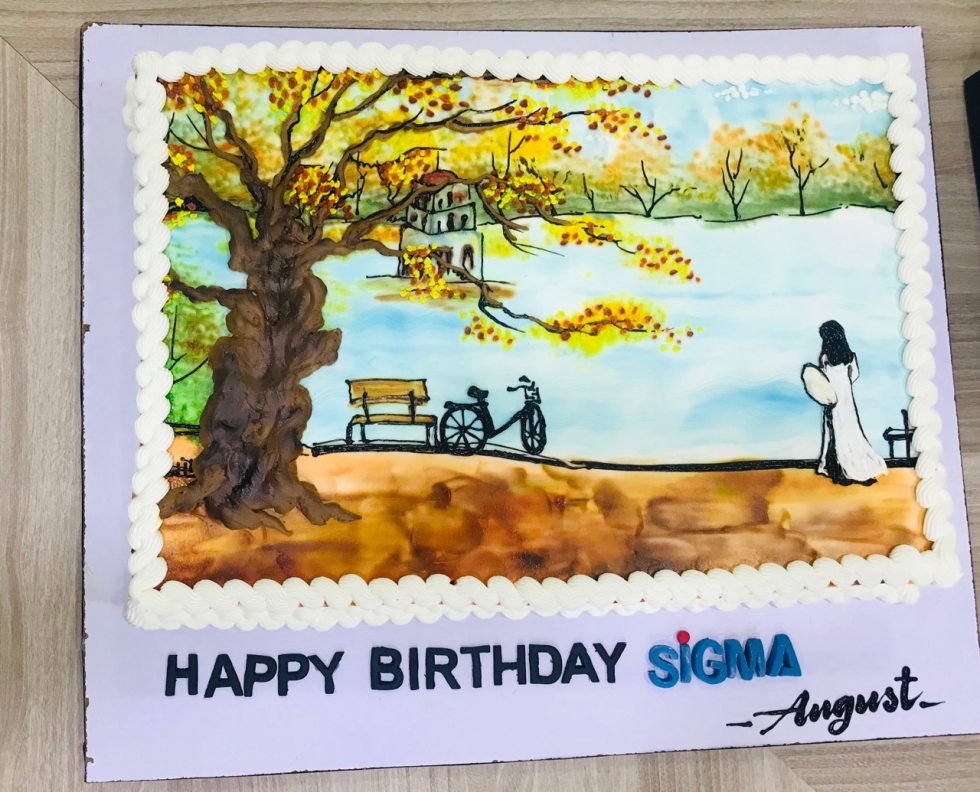 Autumn girl is coming with the fragrance of

Barringtonia buds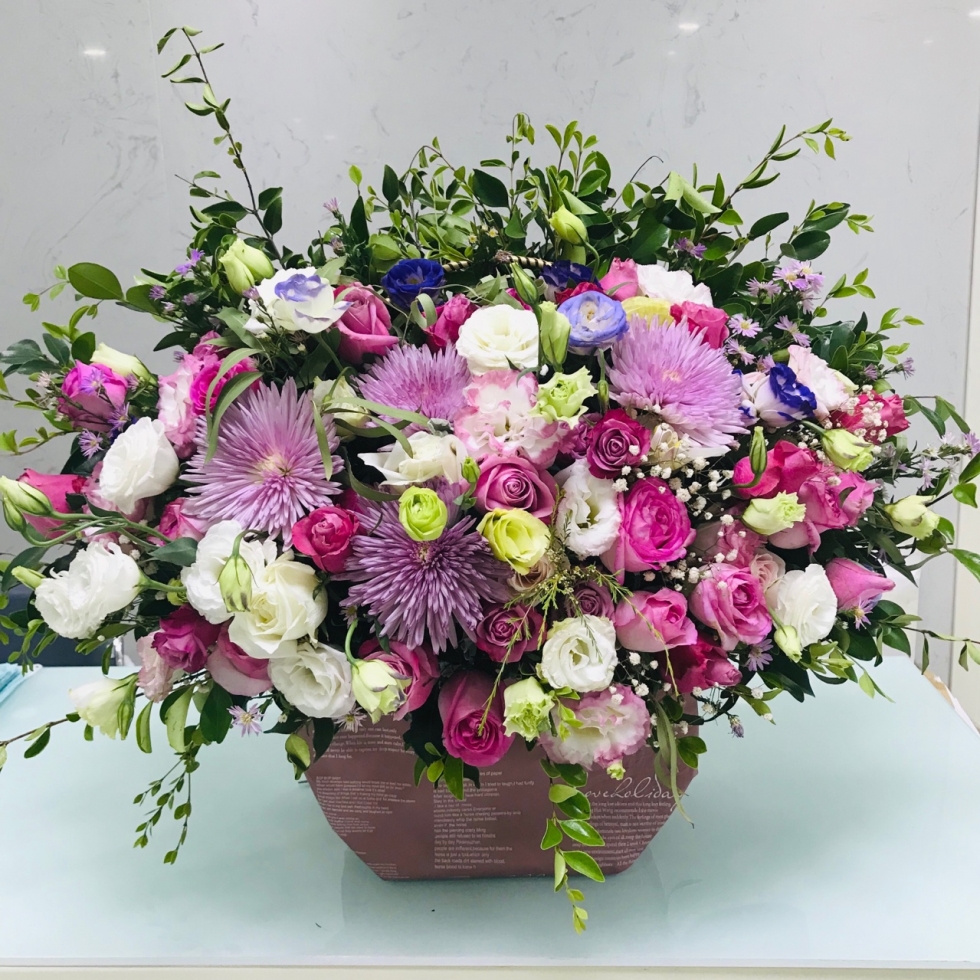 With the fresh flowers for August members
August members in Sigma, they possess inner gentle and outer sweet; they attract others by their beauty of intellect and talent, the energy radiating from the enthusiasm and passion. If someone was born in August, it was easy to recognize that they had characteristics that no other zodiac could have.

On 23rd August 2019, a special occasion for members born in August at Sigma began. Sigma Labor Union continued to cooperate with the Human Resources and Admin Department to organize employees and engineers with birthdays in the month. The August party was attended by nearly 20 employees and the Board of Directors, Mr. Nguyen Quang Ngoc - General Director cum Chairman of the Board, Deputy General Director Duong Son Tung and Nguyen Dac Tai, with all office employees.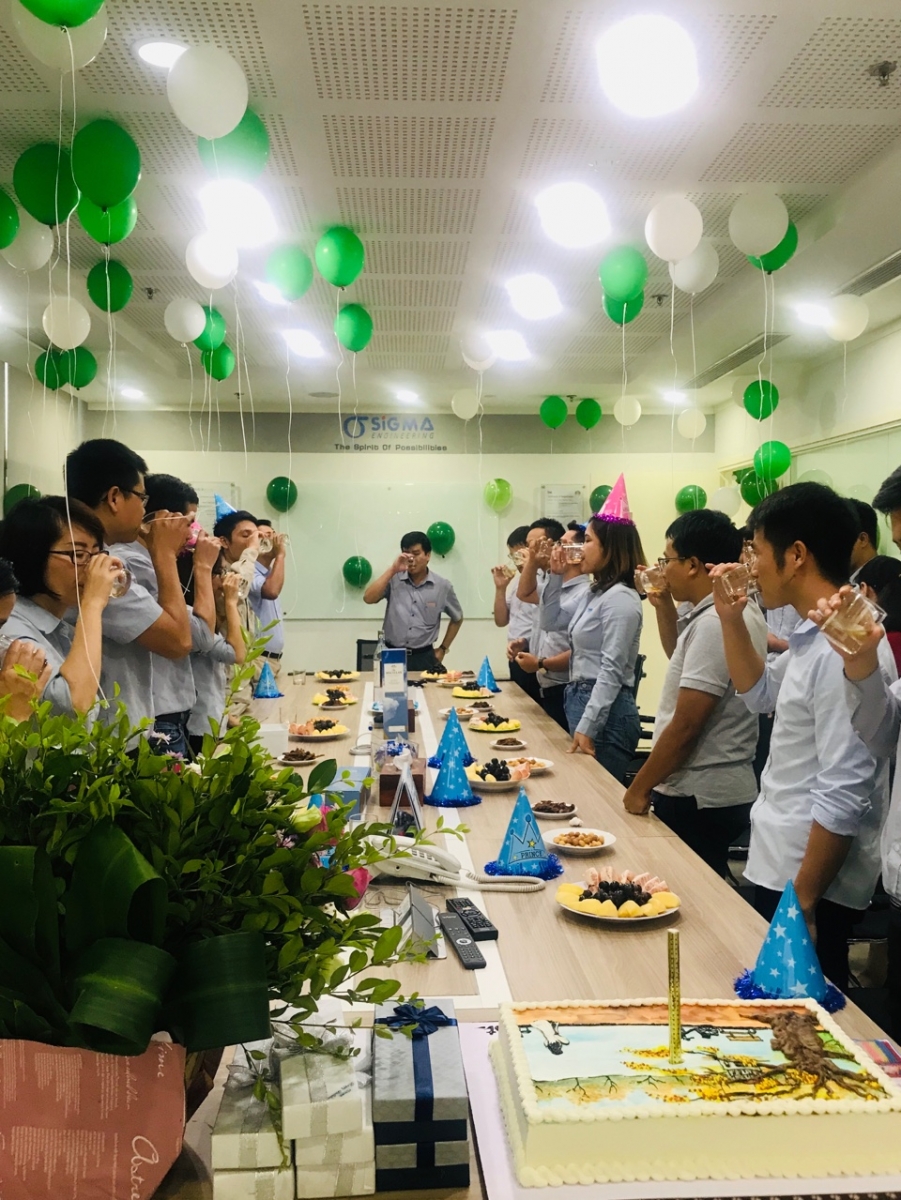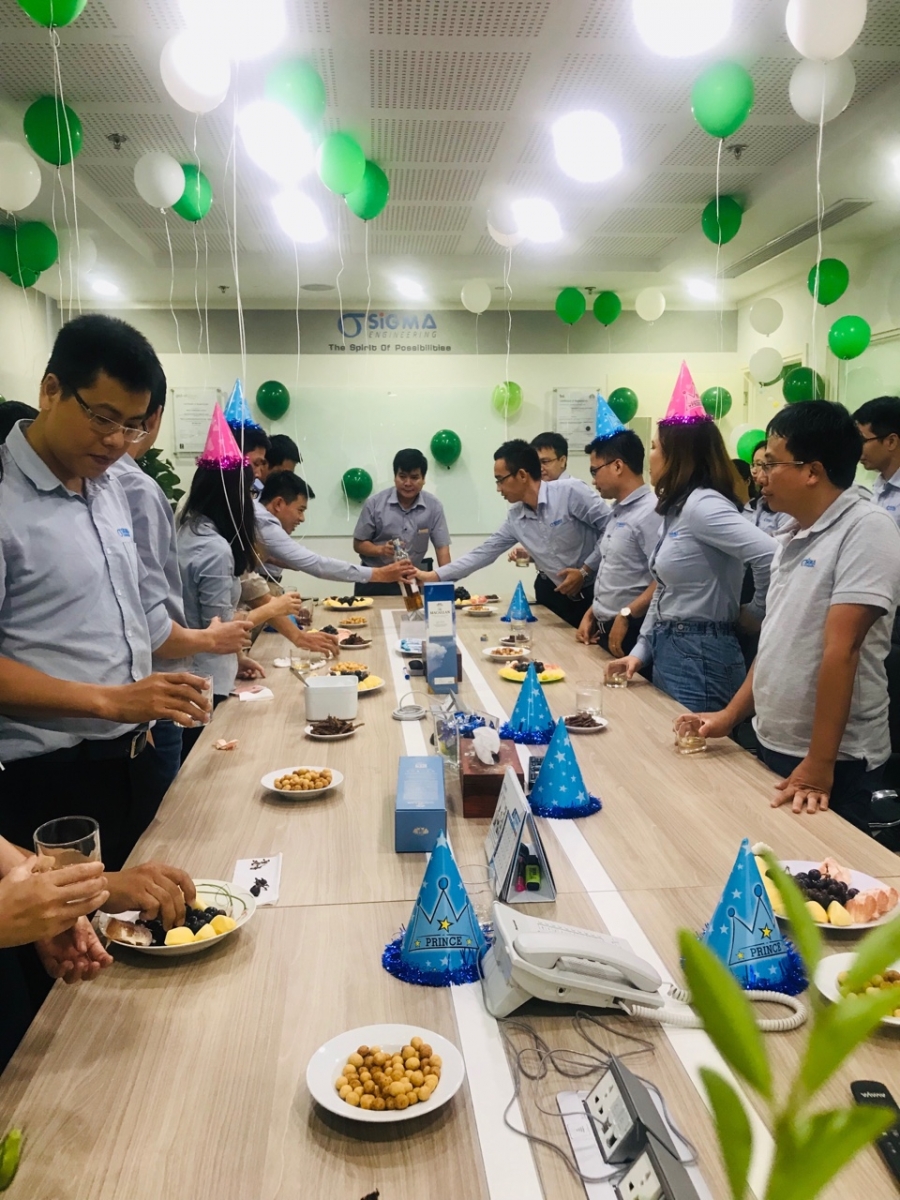 August party with the participation of Sigma BODs and employees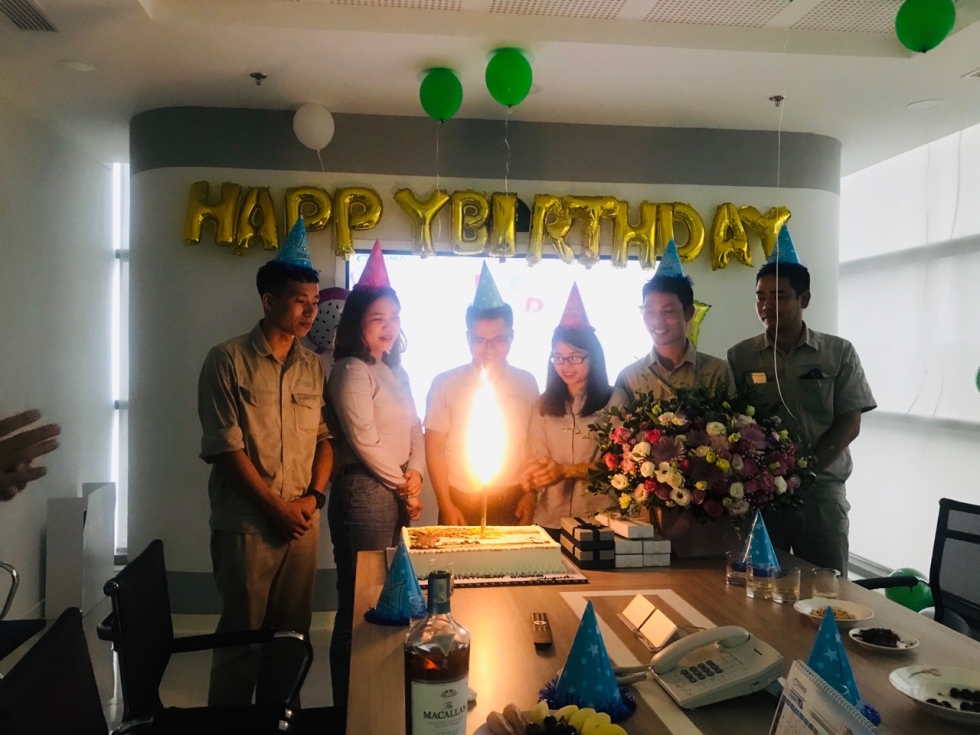 August members together sent the aspirations under the flickering candlelight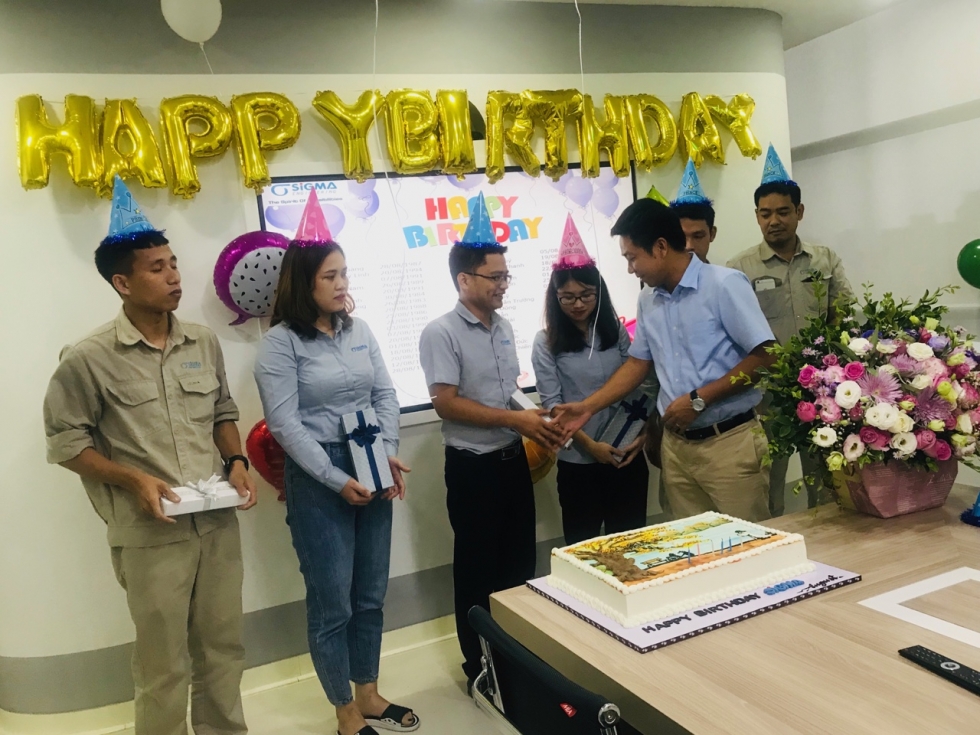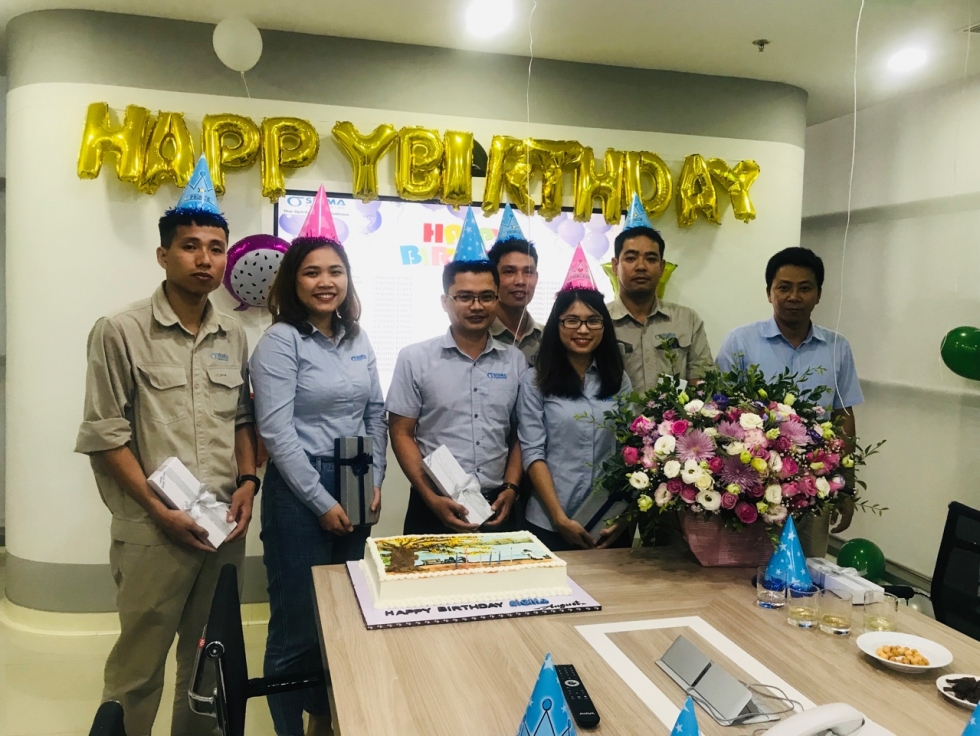 And recieving gifts from the BOD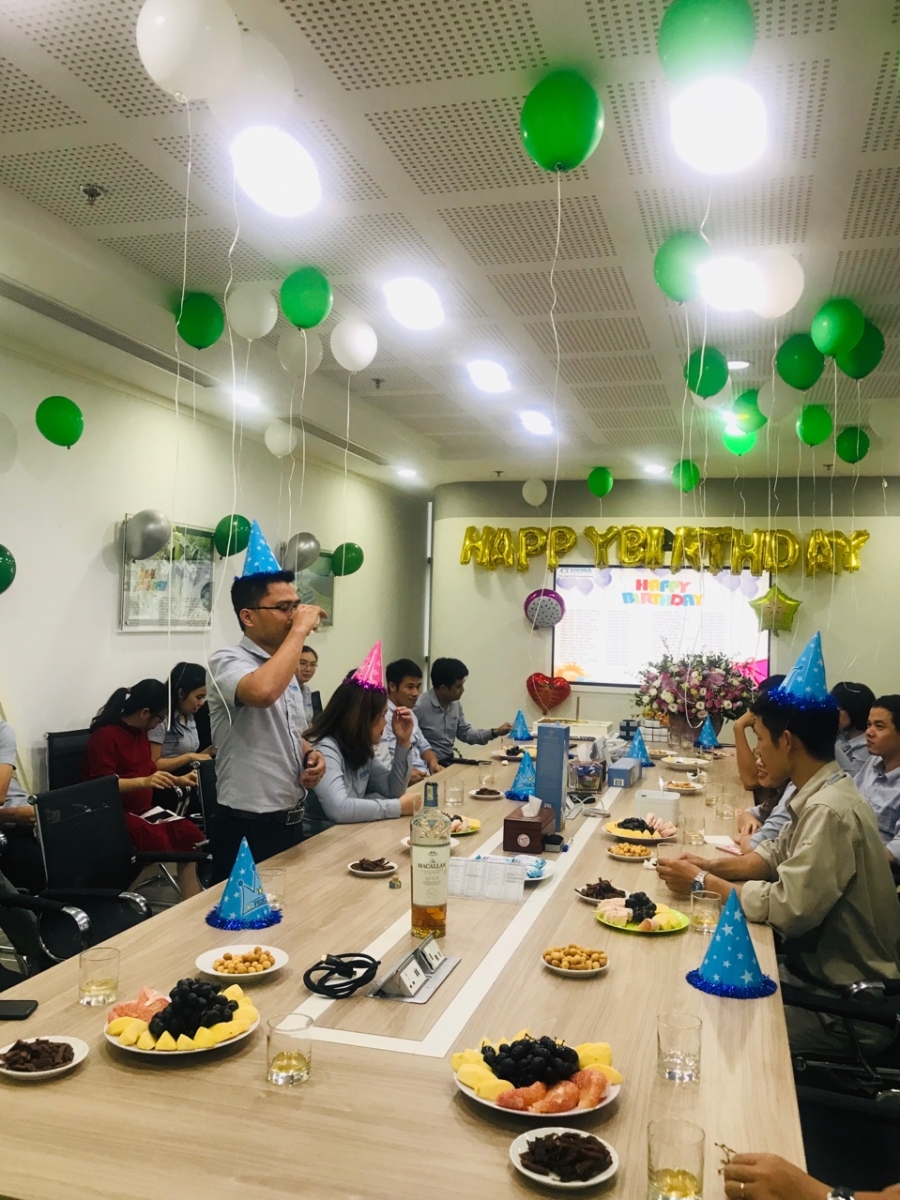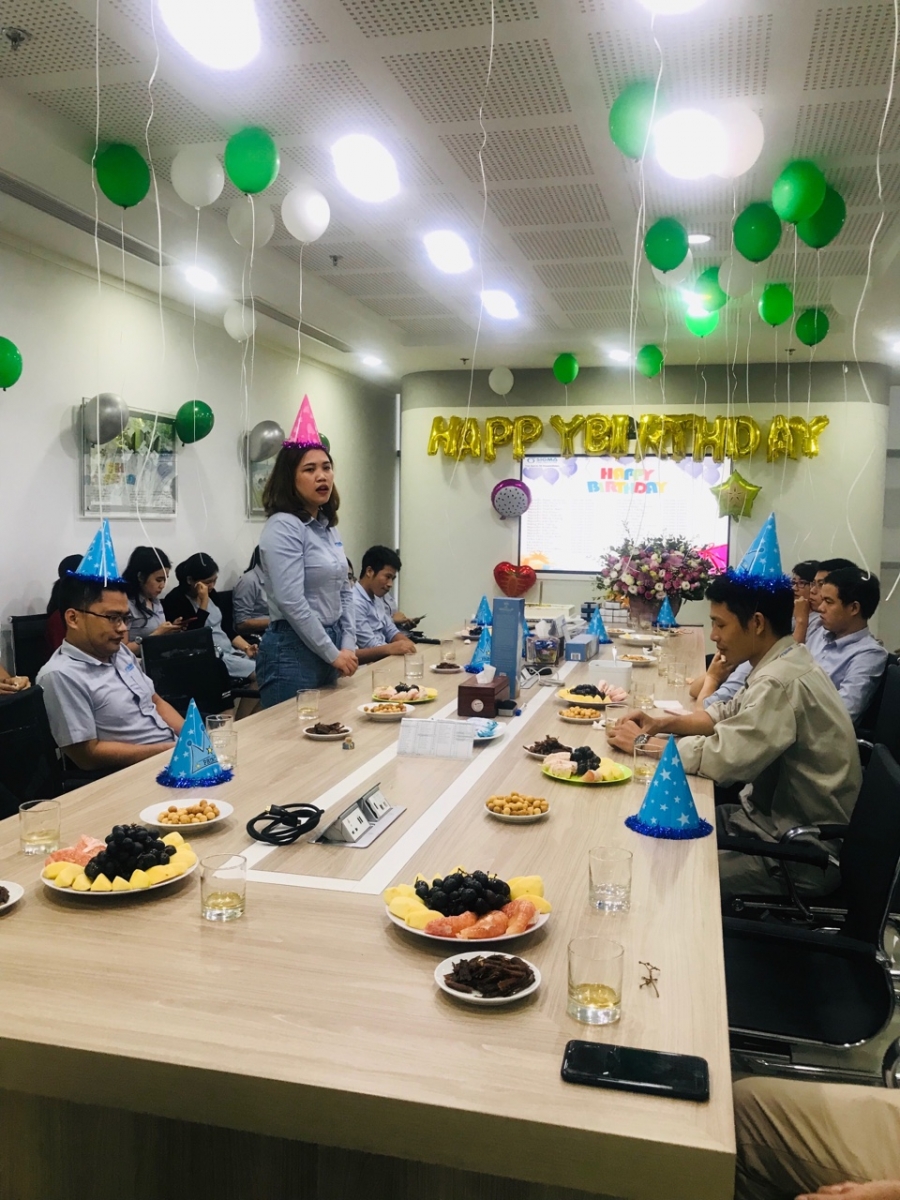 Sharing thoughts in their life
The party for members in August took place in a joyful and warm atmosphere and filled with solidarity. Each member had great moments, sharing their aspirations in life so that Sigma culture continued to be enriched by years.