In the busy flow of life, there is no more nostalgia for the beauty of the full moon. The full, happy autumn winds of the long September night suddenly returned to divert the hearts of Sigma members. Abruptly looking back, loving clumsily but earnestly as a meeting with love of the September party ...
The September members are considered one of the best zodiacs for building relationships. They are good at talking and pleasing others. They are the type of person who is clear and transparent in everything related to finance. People born at this moment almost have a strong personality, interesting and energetic.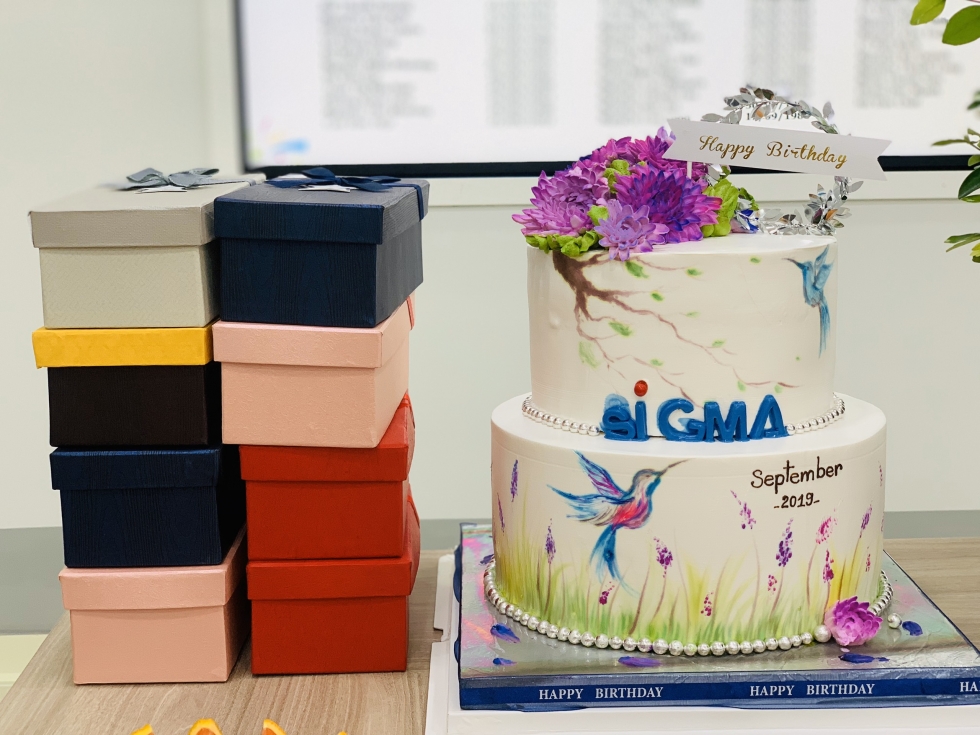 A special cake for children in September at Sigma
September's party at Sigma brings the breath of autumn, with iconic images of birds flying from the North to avoid the cold that has been adorned on this month's birthday cake. The September birthday party was organized by the Human Resources and Admin Department in conjunction with the Company's Labor Union, helping members to relieve all the daily pressure to enjoy in the lively atmosphere of the party. This month's party was attended by representatives of the Board of Directors – Mr. Nguyen Quang Ngoc, Deputy General Director – Nguyen Dac Tai with the appearance of more than 30 engineers and employees with birthdays in the month, and all office staff.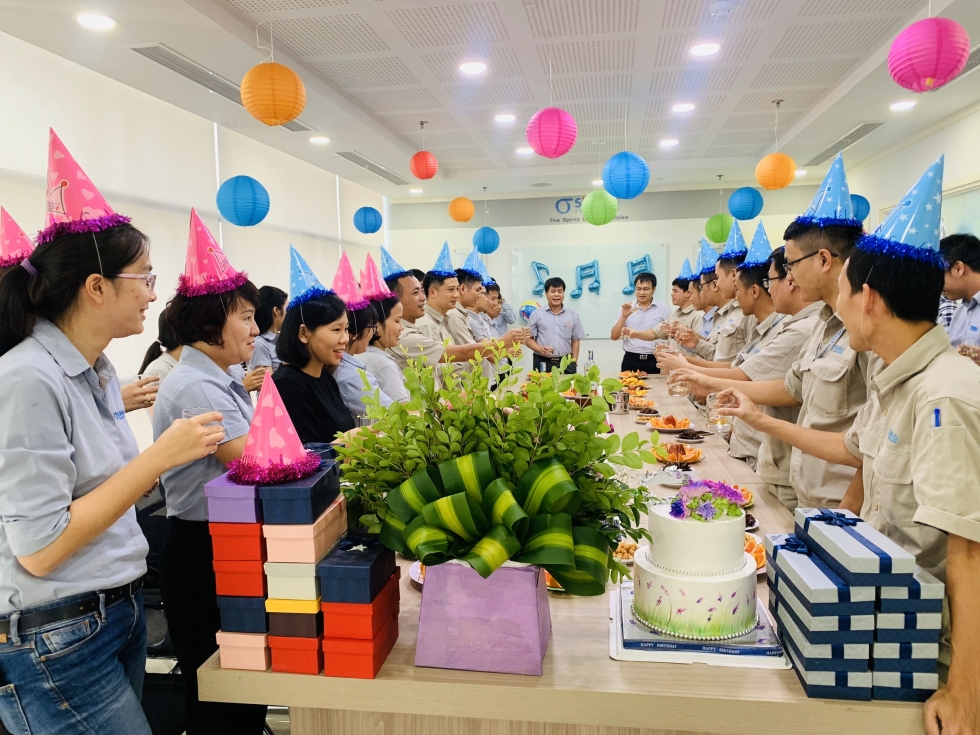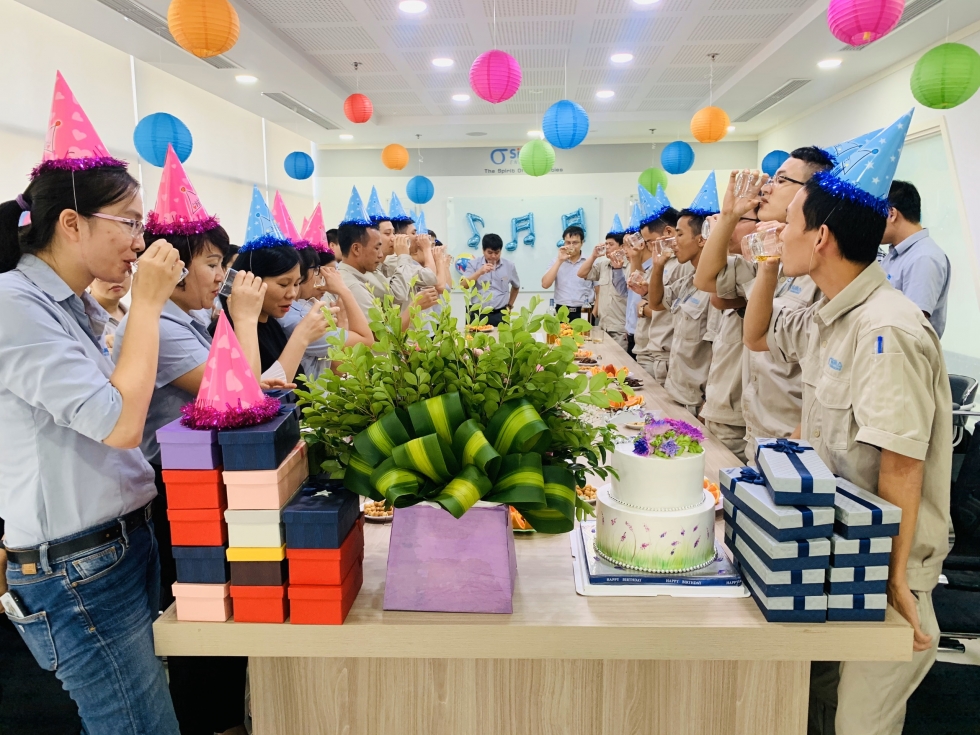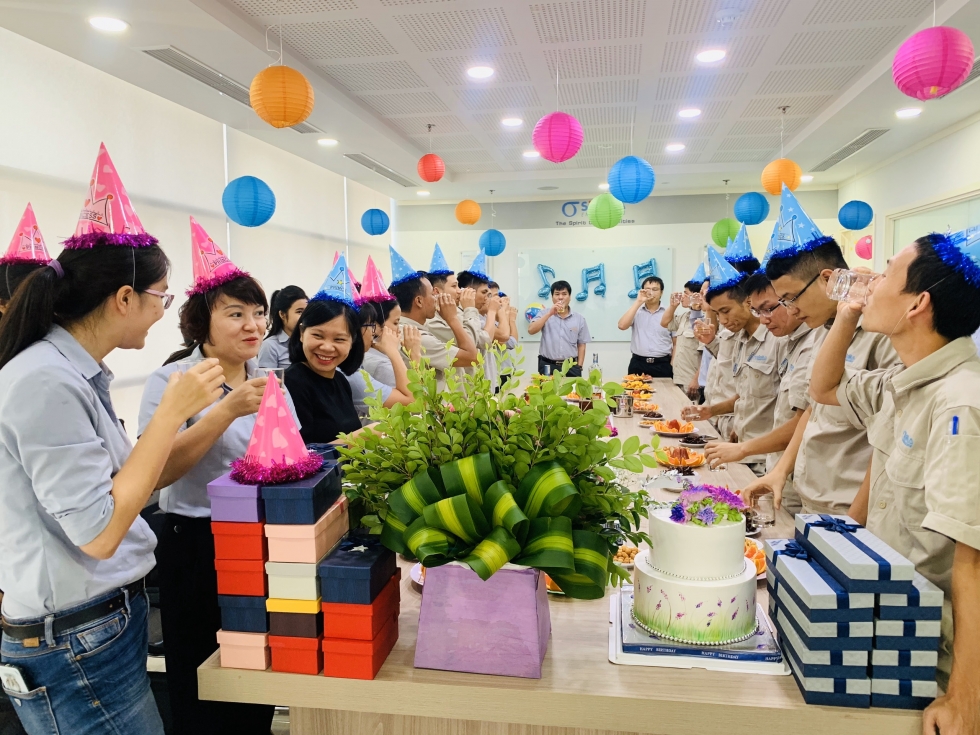 Sigma BODs and employees raised a glass of wine during the party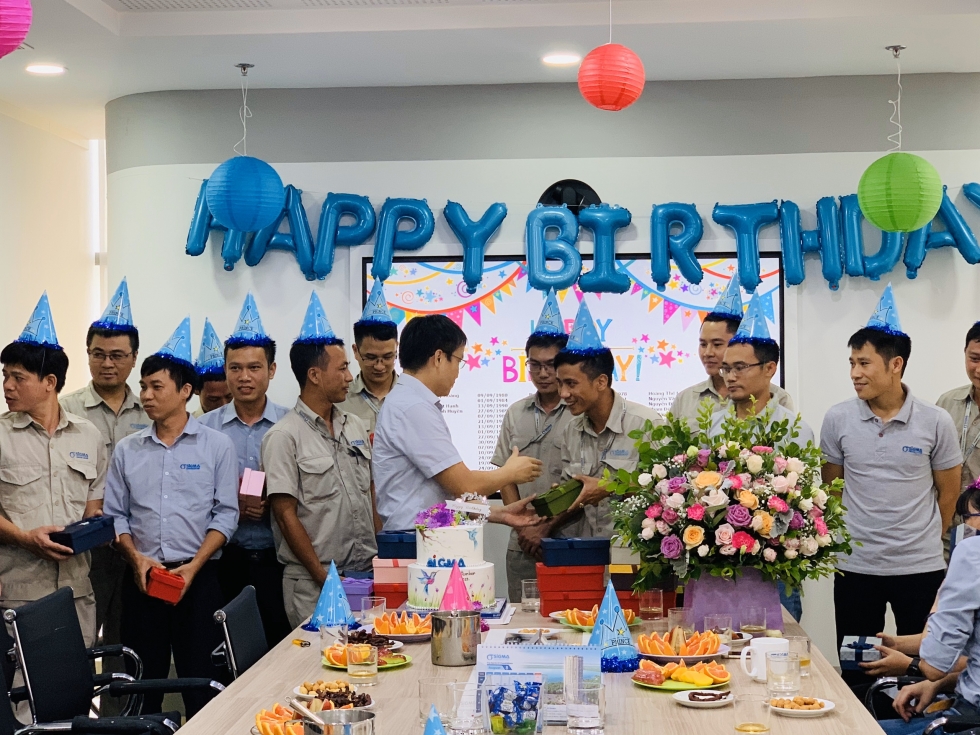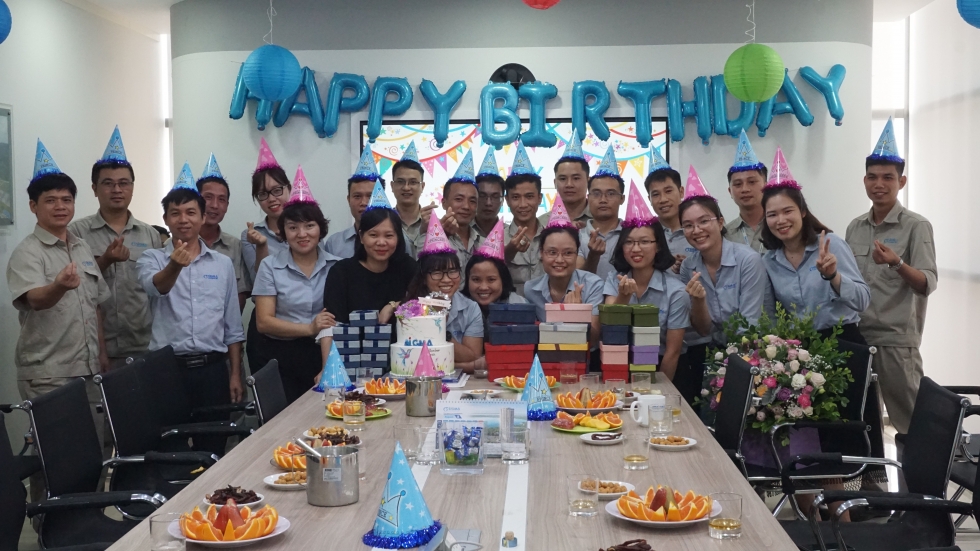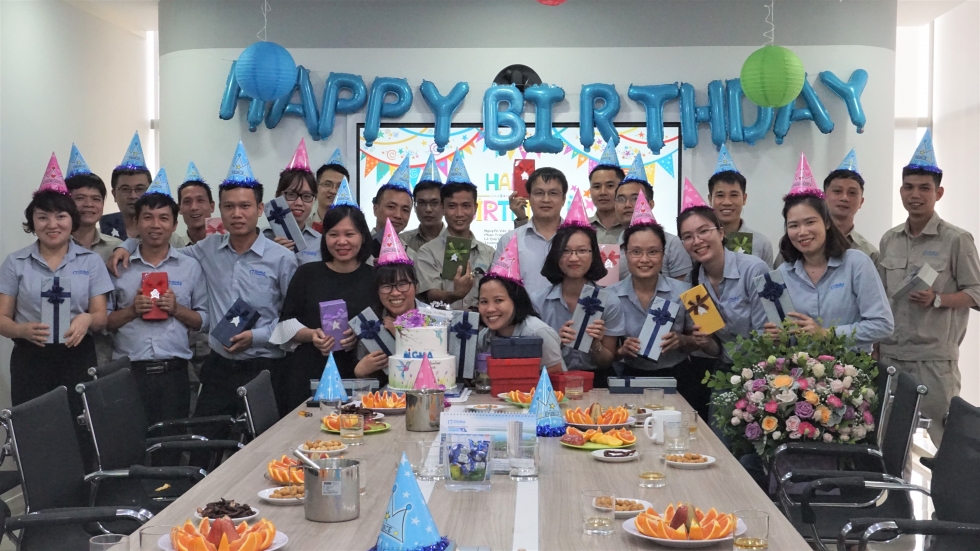 Gifts were given to September's members
During the party, Mr. Nguyen Quang Ngoc sent the best wishes to each member and shared sympathy for those who could not participate because the project schedule was urgent. Besides, he was also giving encouragement so that they stand side by side with the company on the bumpy road ahead.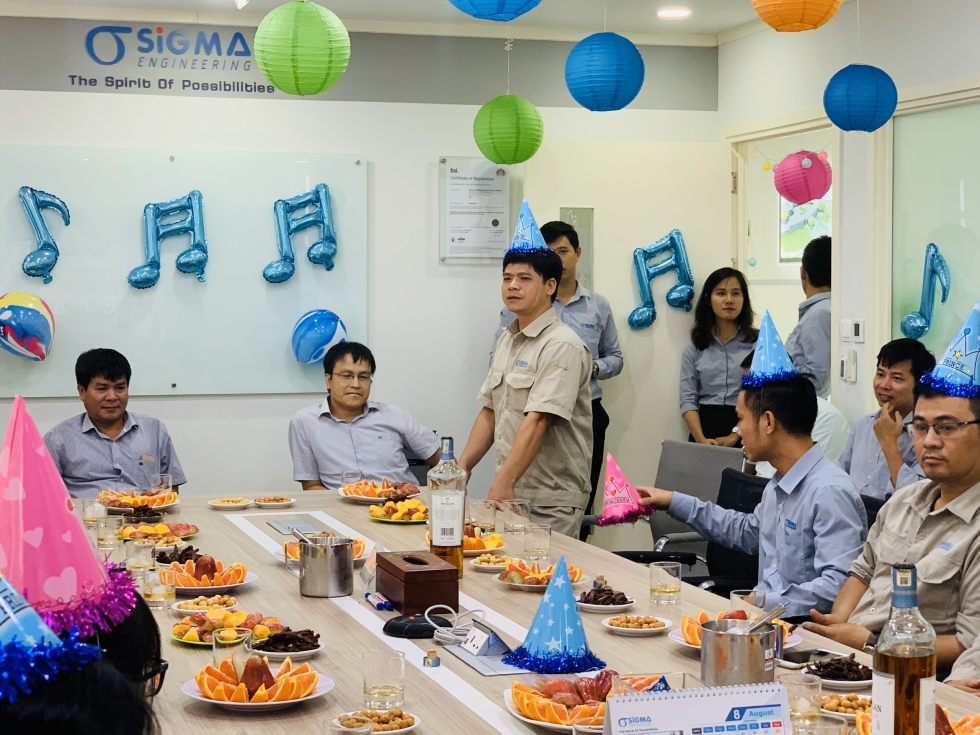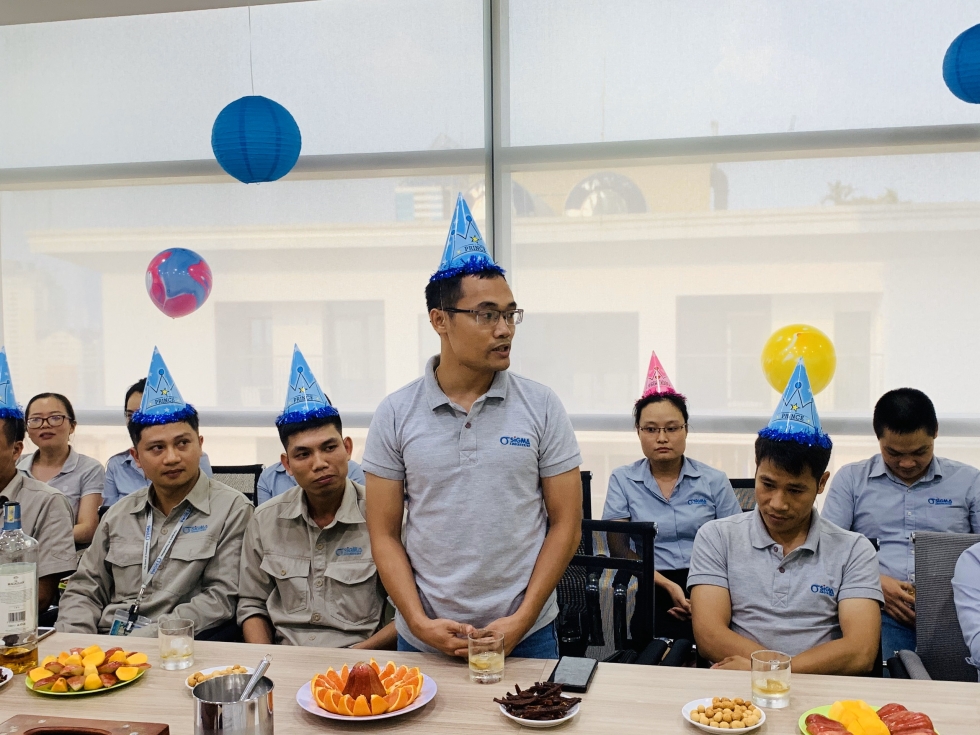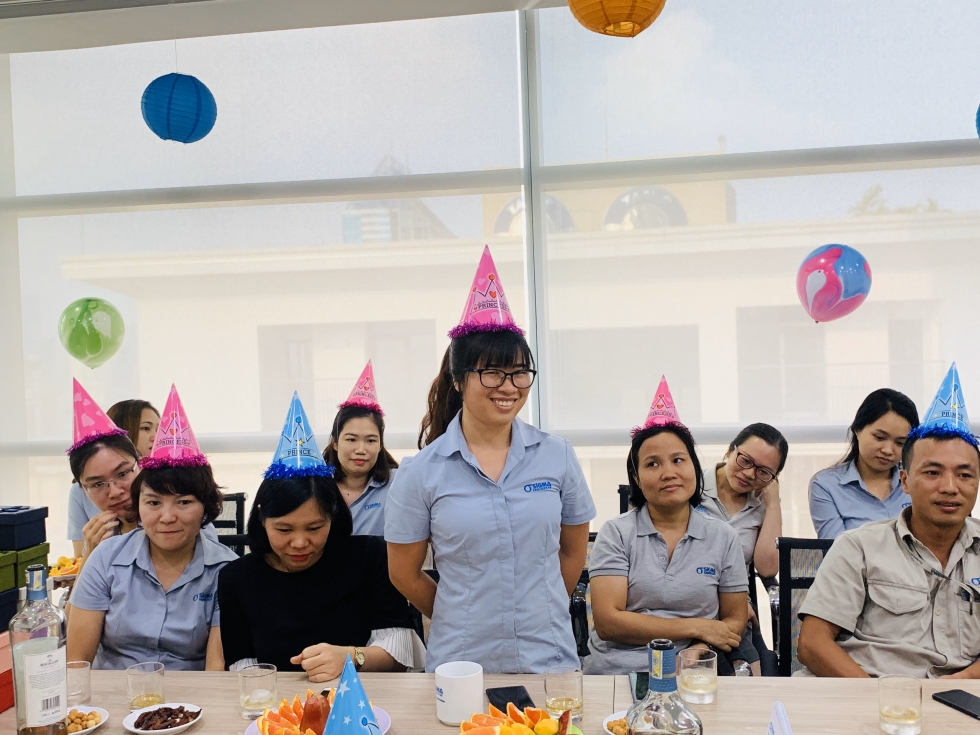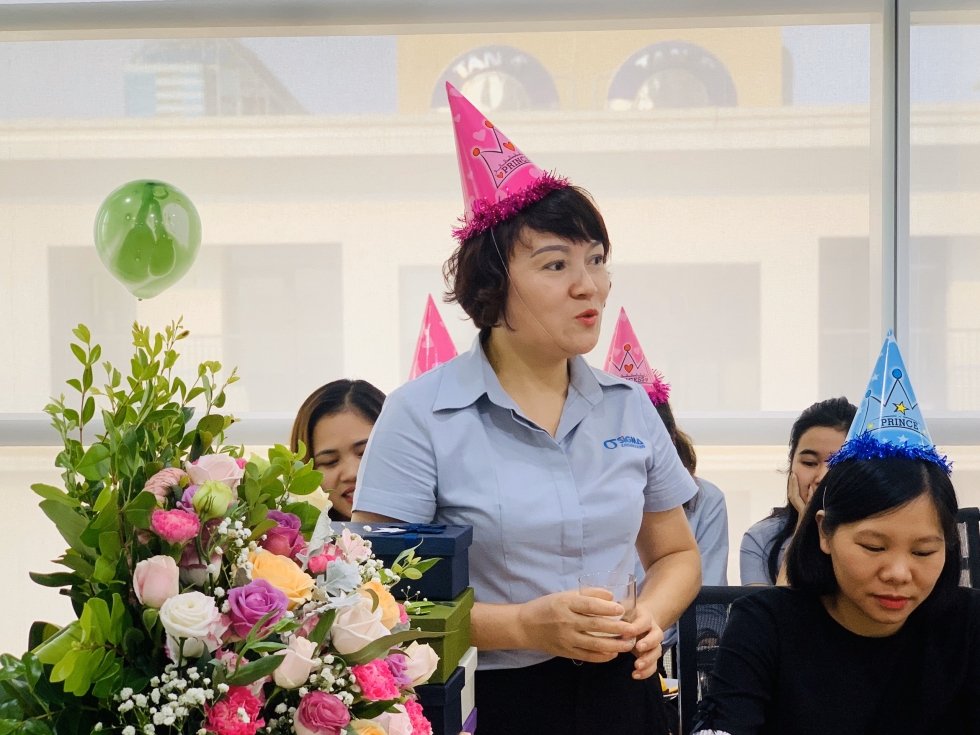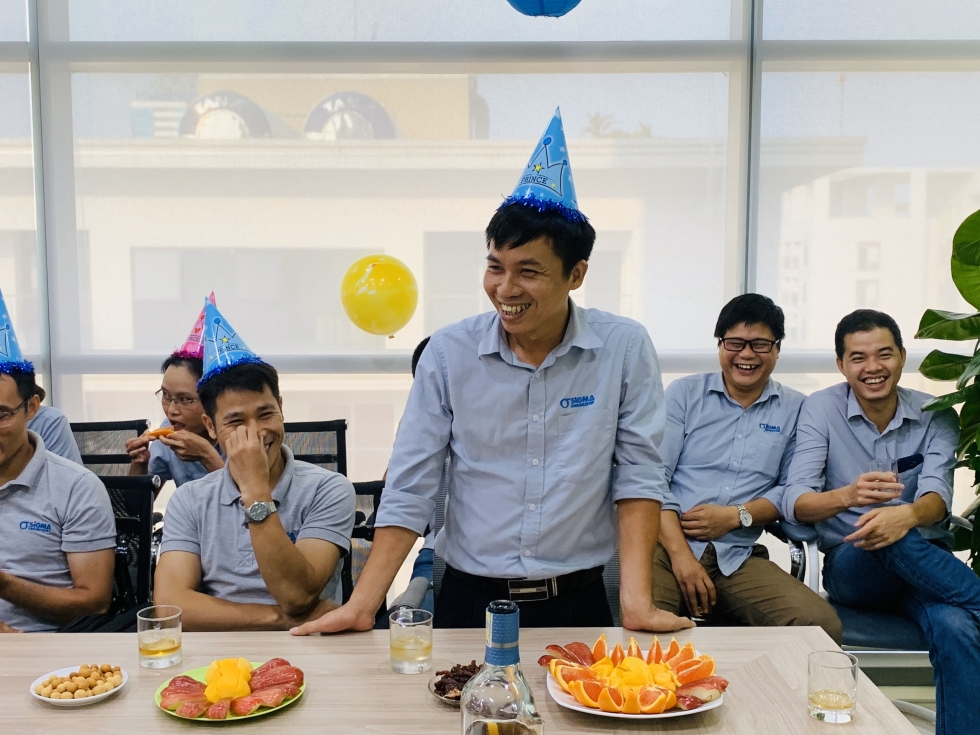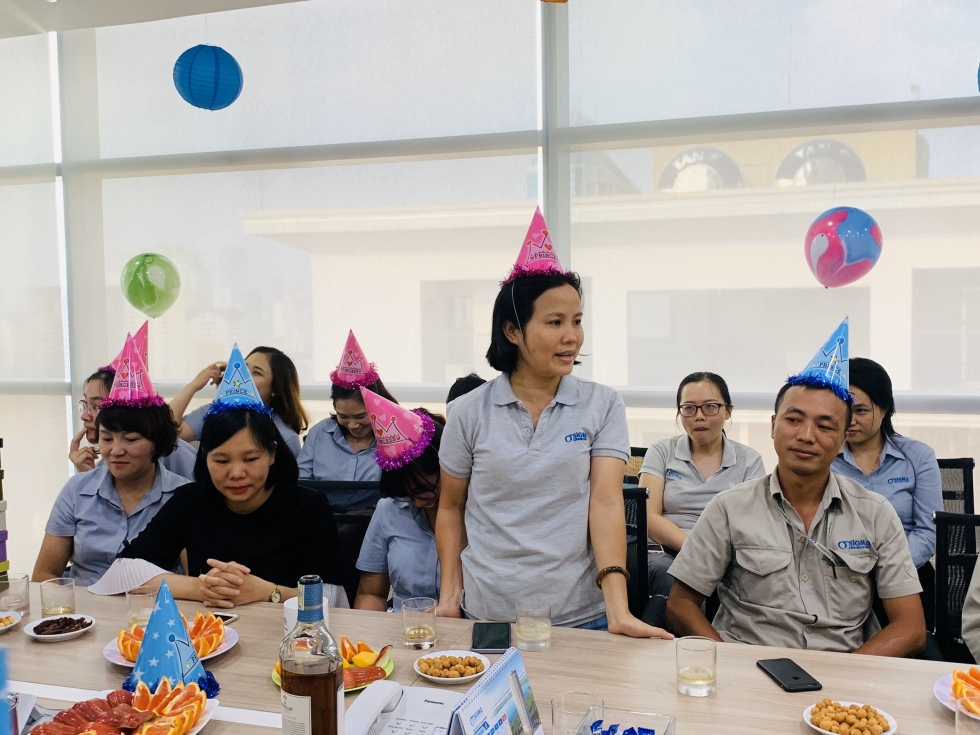 Members shared thoughts and aspirations in their life
The party took place in a lively, cozy atmosphere. Each member could restrain the chaos of life to jointly enrich "Sigma culture" in the future.