On November 13, 2022, employees of Sigma Engineering JSC under Hoang Thanh Pearl project organized a training program and drills on fire prevention and fighting, with the desire to perform well in fire prevention and fighting work and improve fire safety awareness, roles, and responsibilities for employees.
Specifically, Sigma Contractor has coordinated with the Project Management Board, Project Management Consultant, Supervision Consultant to invite the Fire & Rescue Unit of Nam Tu Liem District Police to conduct the program.

At the rehearsal, in addition to providing information about large fires, causing particularly serious damage to people and property that occurred in Hanoi in recent years, the reporter imparted basic knowledge about fire prevention and fighting, the causes of fire and explosion and some fire prevention and fighting measures at the office and at home.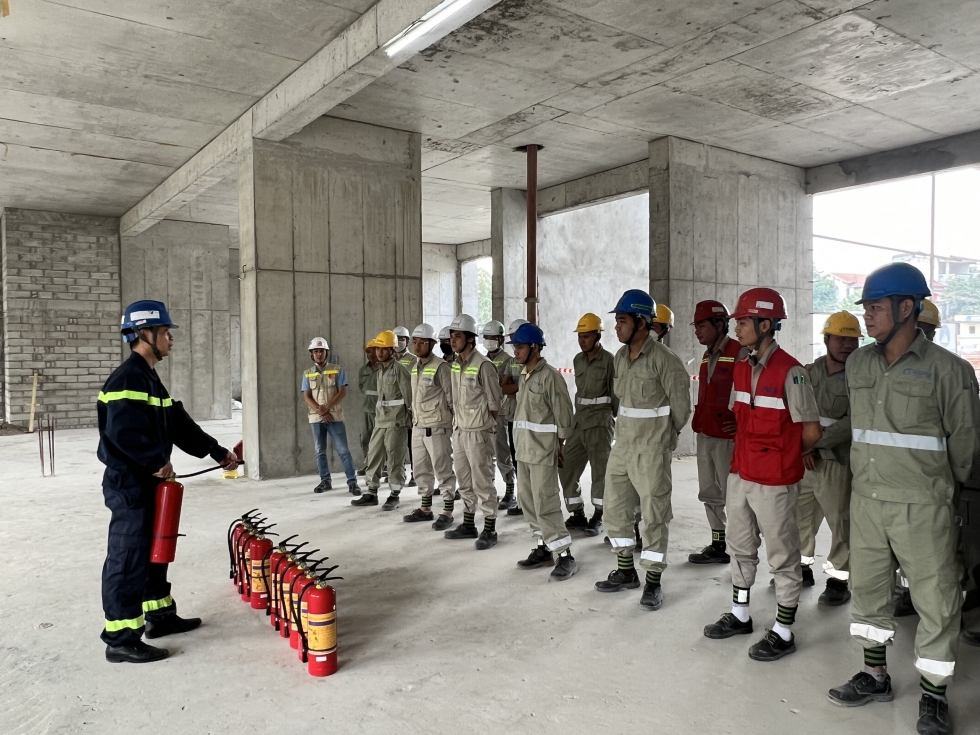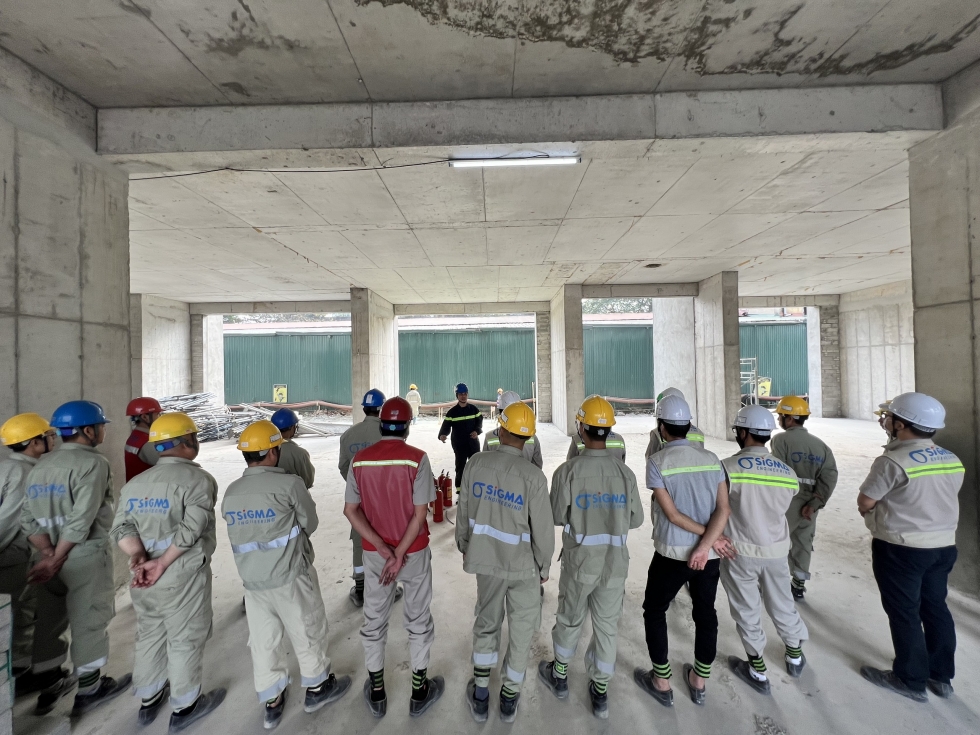 Sigma employees attended the fire prevention drill at the project

In addition, staff at the Hoang Thanh Pearl project were also instructed to use on-site firefighting equipment, escape skills, and firefighting measures to put out the hypothetical fire at the project.

The rehearsal went well and successfully. Under the guidance of Fire & Rescue of Nam Tu Liem District Police, staff at the project were able to use fire extinguishers to extinguish the fire and knew how to quickly handle possible situations.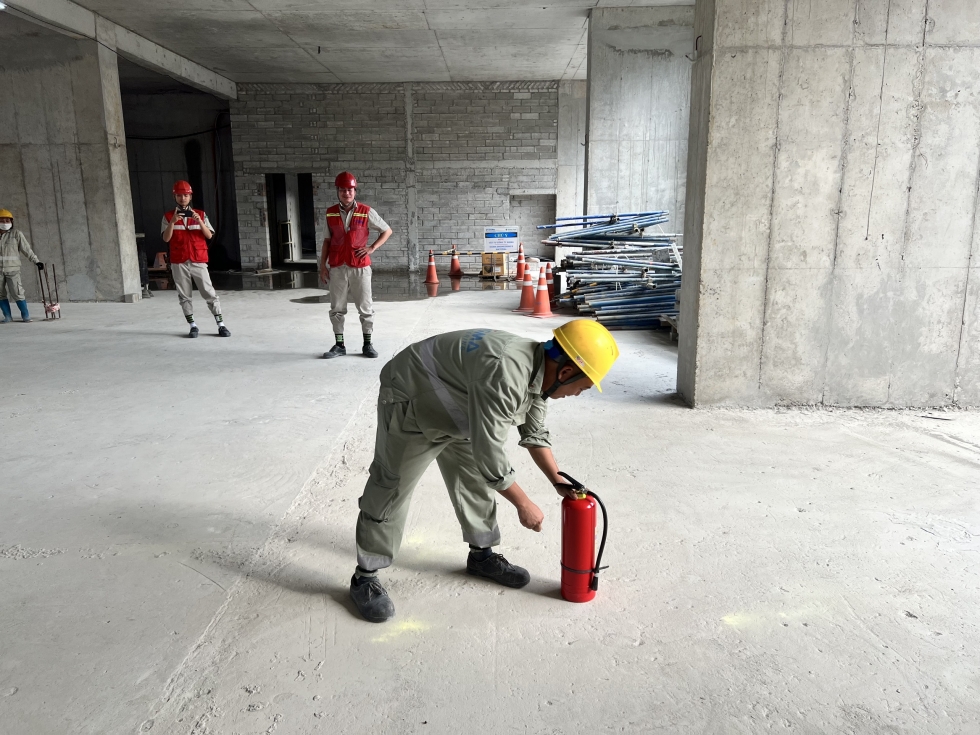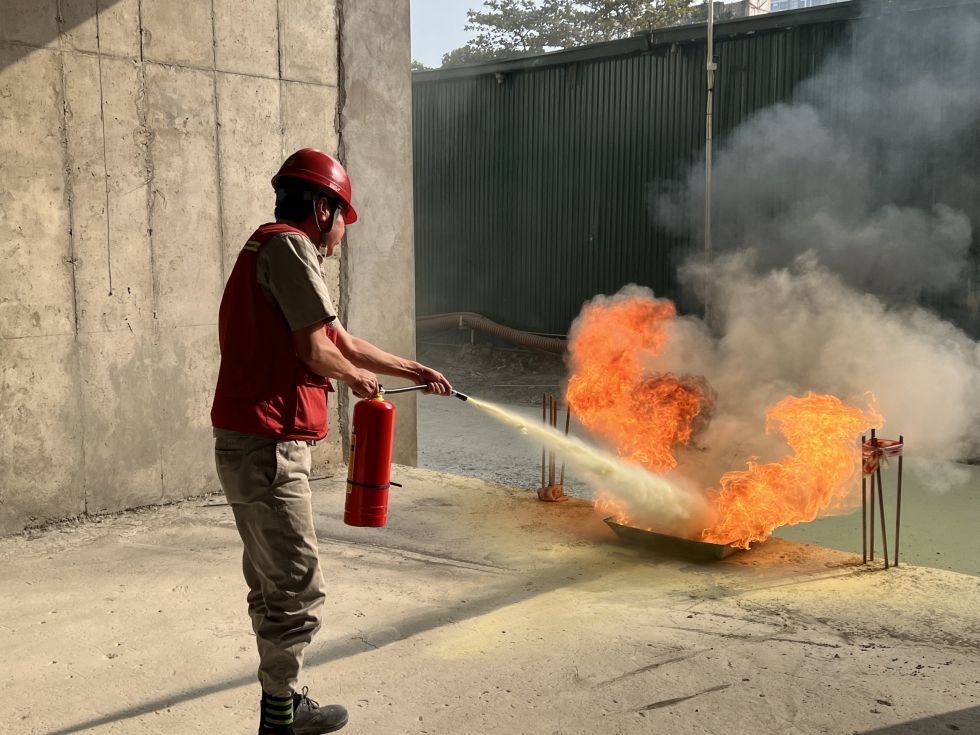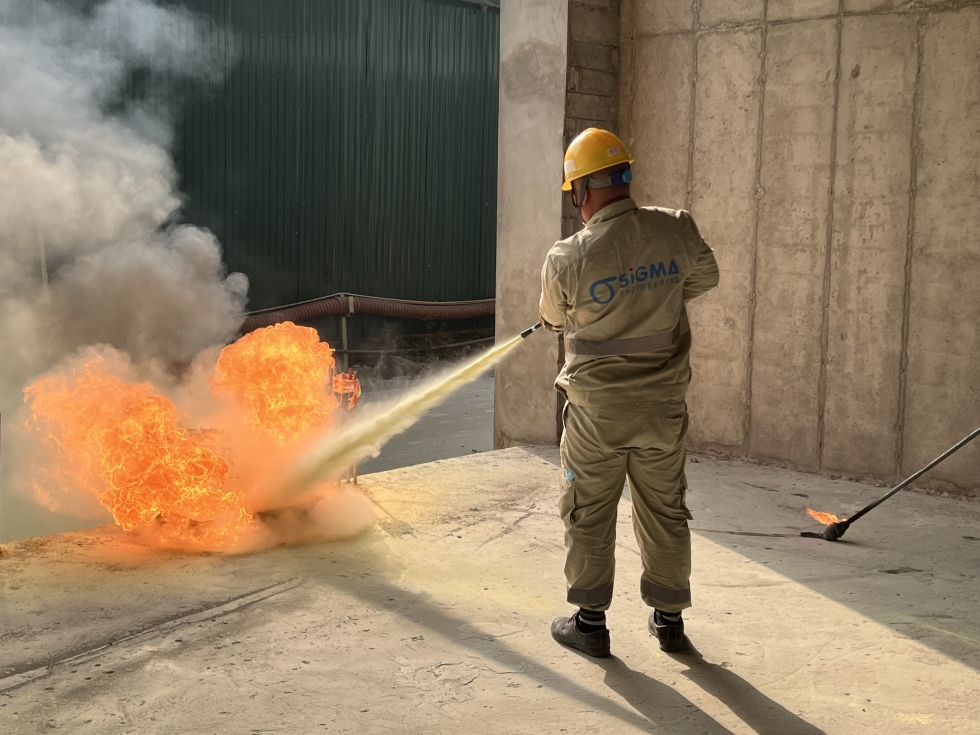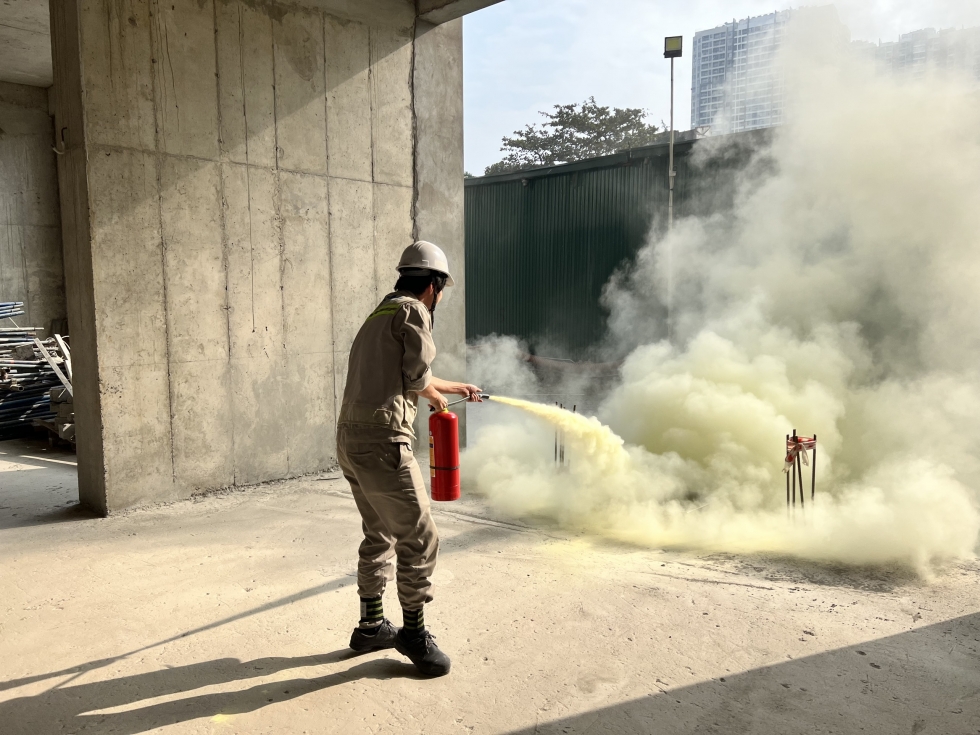 Practice using firefighting equipment to put out the fire
The organization of fire prevention and fighting training is also an opportunity for staff at Hoang Thanh Pearl project to improve their understanding and sense of responsibility for fire prevention and fighting activities, thereby being proactive in fire prevention and fighting and ready to respond to all possible fire and explosion situations during the construction phase at the project.