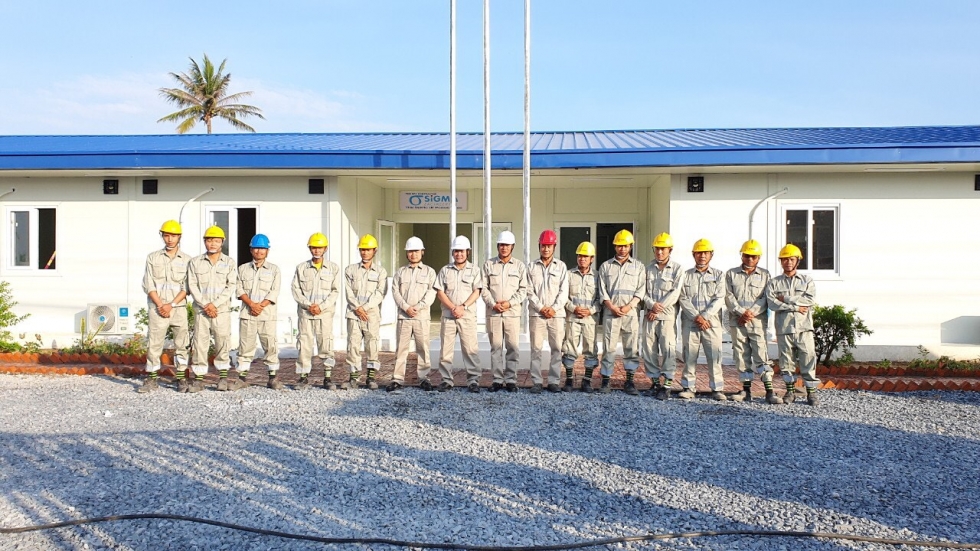 Board of directors and Sigma employees at
Soc Trang 7 Offshore Wind Farm
Soc Trang 7 Offshore Wind Farm
is a large-scale wind farm project in Soc Trang province, with a total design capacity of 120MW, built with 2 phases, on the total surveyed area of ​​3,100 ha. In the year 2020/21, the Employer intends to construct an offshore wind farm consisting of 7 wind energy generators type Vestas V150 with a hub elevation at 96.5 meters above the foundation, with a rotor diameter of 150 meters and a nominal capacity of 4.0/4.2 MW each and all necessary electrical infrastructure to connect the wind farm to the local grid. The nearshore wind farm is to be located in the waters off the Vietnam coast.

With the trust of customer, Sigma has quickly completed the site office and facilities of the project. Modern office equipment has been fully installed. A team of highly qualified engineers and technicians has been carefully selected, always enthusiastic, constantly striving for the project to complete on schedule.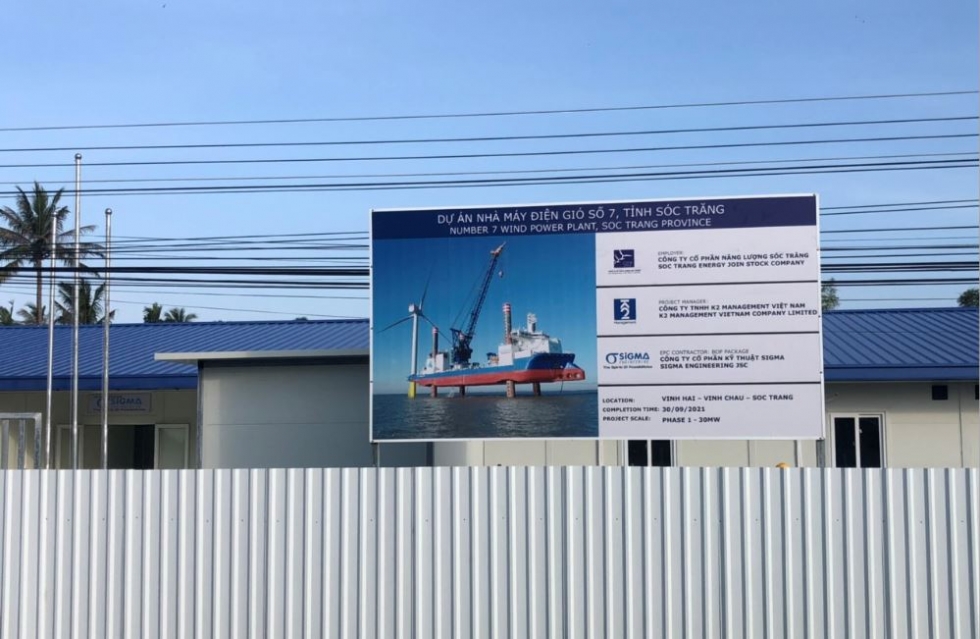 The site office
of
Soc Trang 7 Offshore Wind Farm
When
Soc Trang 7 Offshore Wind Farm
is completed, It will bring great, long-term and sustainable benefits, not only contributing to self-balance of power sources for the Mekong Delta region but also contributing to shift the economic structure of the region, develop local tourism.