The opening of a large-scale resort hotel by Mikazuki Group in Da Nang, Vietnam is special significance, expected to further tighten the Japan-Vietnam friendship, and play a leading role in further deepening the relationship between the two countries.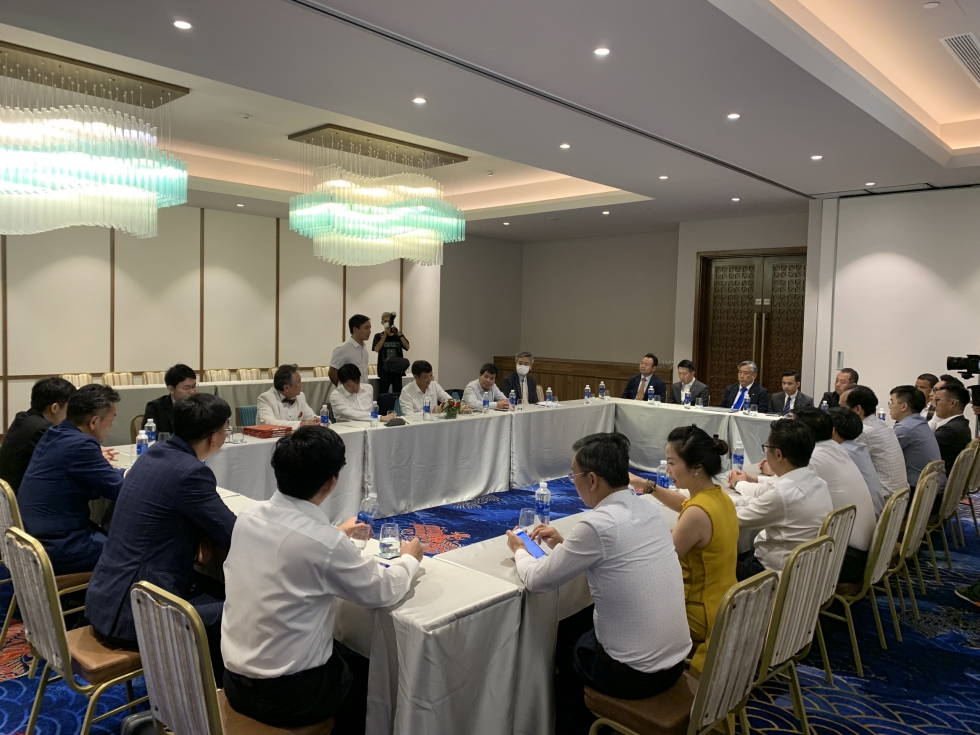 Project handover meeting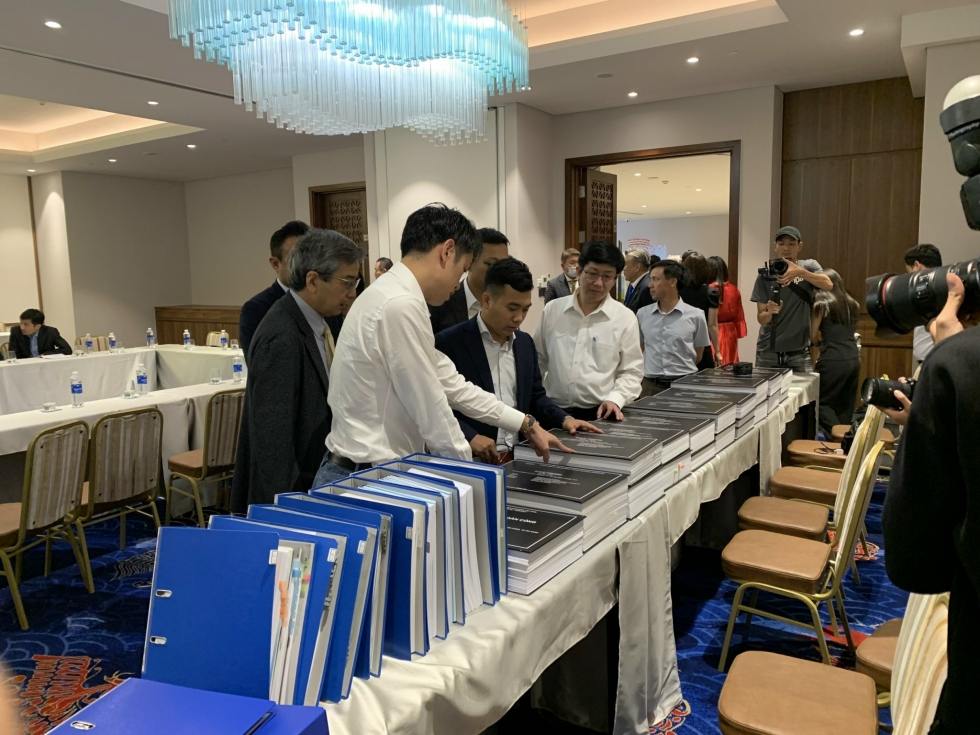 Odaka Yoshimune - Mikazuki President checks the completion and handover documents of the project
Within the framework of the opening ceremony of this special and meaningful project, the consortium of contractors Sigma, Vinaconex and Raymond together officially handed over the items to Mikazuki Corporation, Japan.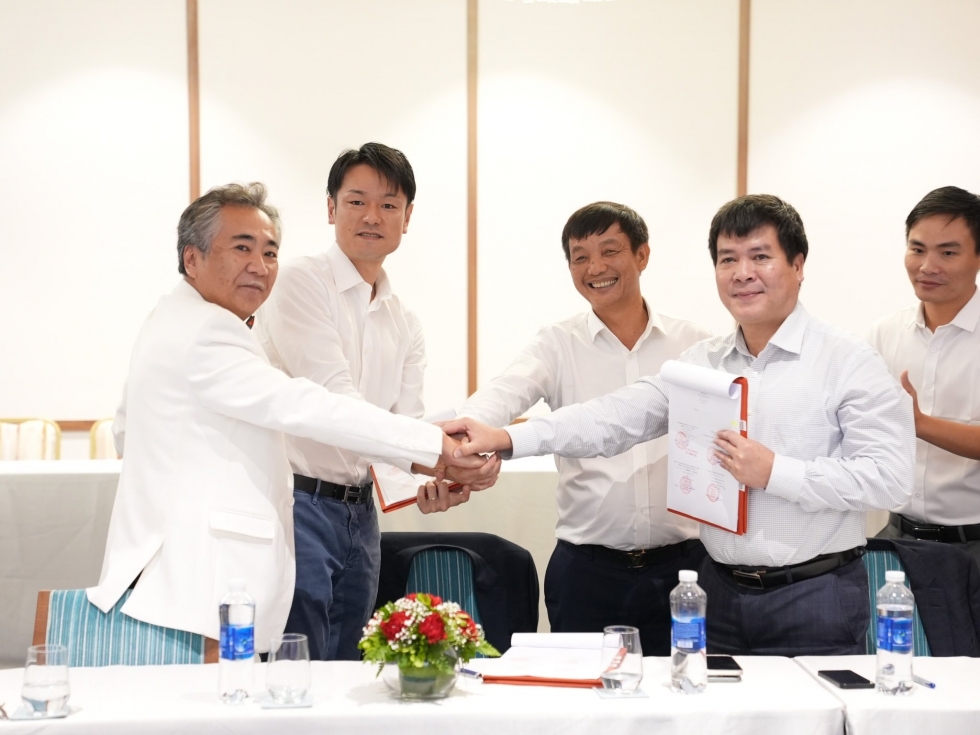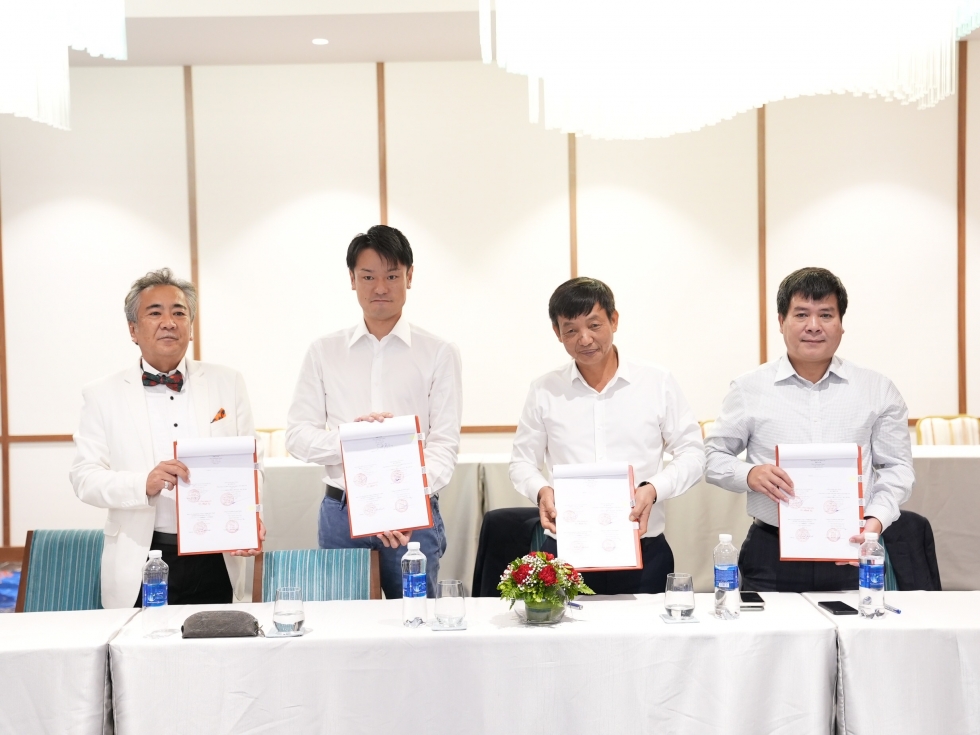 Signing documents for handing over and putting into use the project

Despite facing many difficulties due to the COVID-19 pandemic in the past 2 years, the joint venture contractors Sigma, Vinaconex and Raymond and Mikazuki Corporation have tried, concentrated resources on construction, completed, and delivered entered into operation phase 1 of Mikazuki Japanese Resort & Spa project according to the committed schedule, becoming a very interesting destination for locals and tourists, contributing to creating jobs and generating more revenue for the budget of Da Nang city. Sigma Engineering JSC has successfully completed the role of M&E Main Contractor, winning the trust of the Japanese Investor.

At the handover ceremony, Mr. Odaka Yoshimune – Chairman of ODK Mikazuki Vietnam Co., Ltd., the project investor shared: "This is the first resort project invested by Mikazuki Group (Japan) in Da Nang. Therefore, choosing a contractor with sufficient construction capacity is especially difficult. However, Sigma has completely met the standards that we set forth, with the highest quality and standards."


About the project:
Mikazuki Spa & Hotel Resort project is invested by Mikazuki Corporation (Japan) on an area of ​​more than 13 hectares (in Hoa Hiep Nam Ward, Lien Chieu District, Da Nang). In 2020, the project has put into operation the following items: Hinode Villa, Mikazuki Hotel, Nami restaurant and Mikazuki Water Park 365 indoor hot water park with many exciting experiences for visitors.

The project is the synthesis of many experiences, entertainment, and relaxation services with bold Japanese cultural imprints. In particular, Mikazuki Hotel has a scale of 22 floors, including 294 standard suites, with an extremely spacious room area from 70 to 400m2 located from the 6th to the 21st floor. Rooms have private balconies and outdoor baths, decorated in a luxurious Japanese style with a few contemporary touches, creating a cozy and unique space.

The representative of BOD and Project

Management Board of Sigma Engineering JSC congratulate the opening
Sigma and other joint venturesare proud to contribute to the creation of Mikazuki Spa & Hotel Resort – a world-class project, which will be a great motivation for Sigma to continue to conquer foreign investors in general and Japanese investors in particular.