Spring really knocked on Sigma's office door on the occasion of the New Year, bringing joy and full of hope into a successful year. The warmth spring brought spread along the trees, street corners, on every great work of Sigma soldiers with the sweetest and warmest wishes.

In the midst of that beautiful moment, 05.30 a.m. in the morning of February 16, 2021 (the 5th day of Lunar Year), the BOD of Sigma Engineering JSC jubilantly held a spring opening party at the Head Office, with the participation of officers and site managers across the country.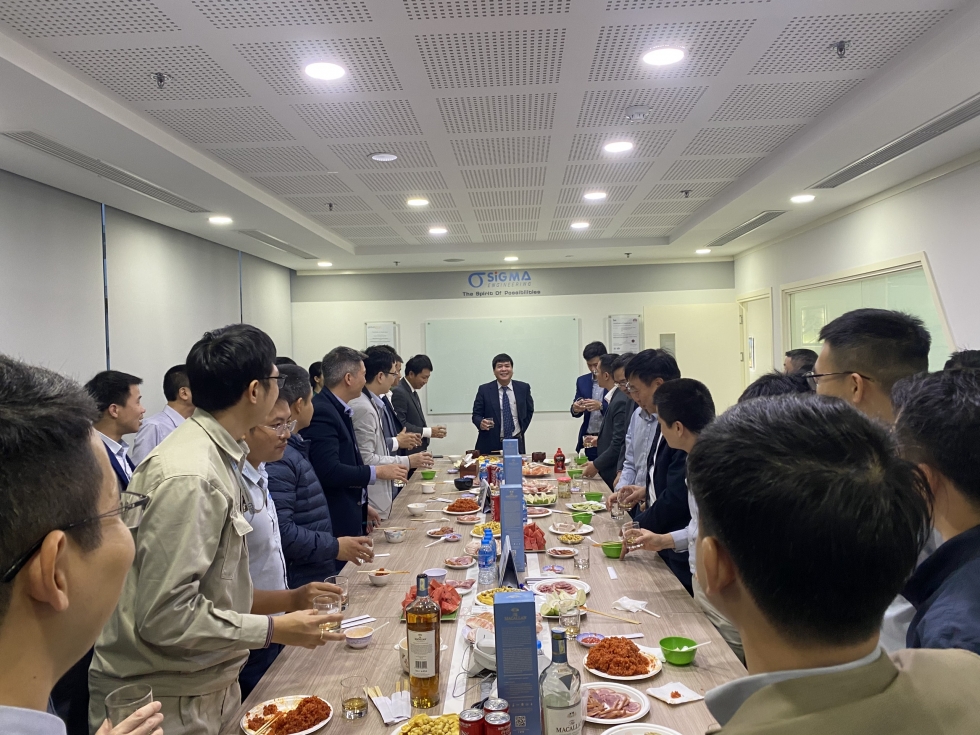 Mr. Nguyen Quang Ngoc - General Director and Chairman of the Board of Directors took time to share, and at the same time encouraging the spirit of the members on the occasion of the first day of New Year.

The BOD and the project engineers together raised a glass of wine to celebrate, giving the most meaningful and best wishes to start a new year full of excitement, ready to face the new challenges.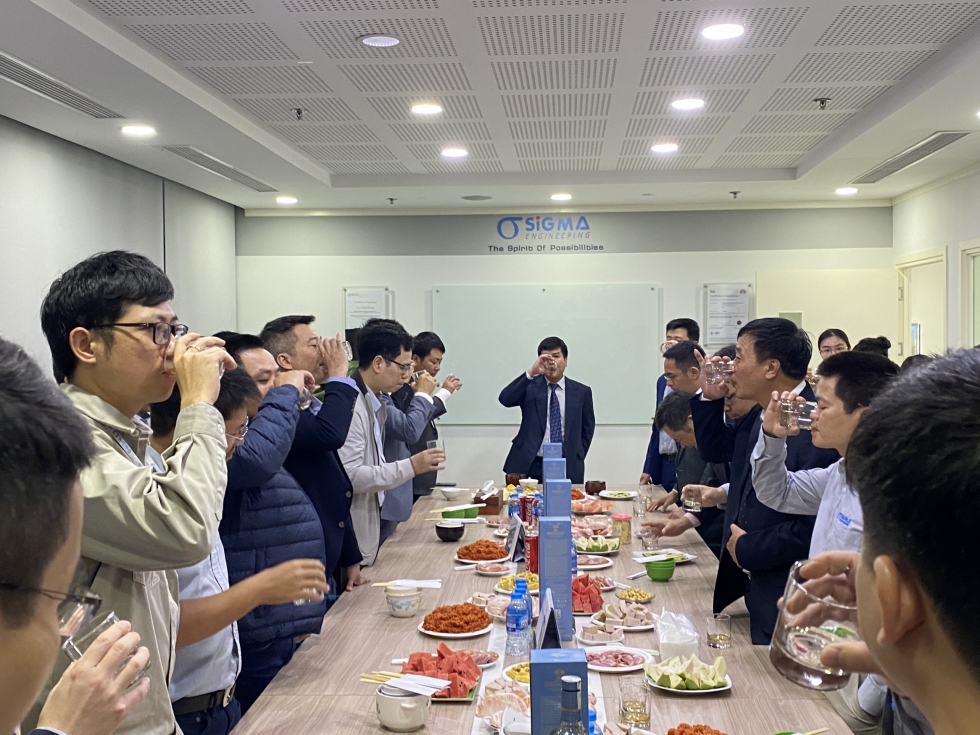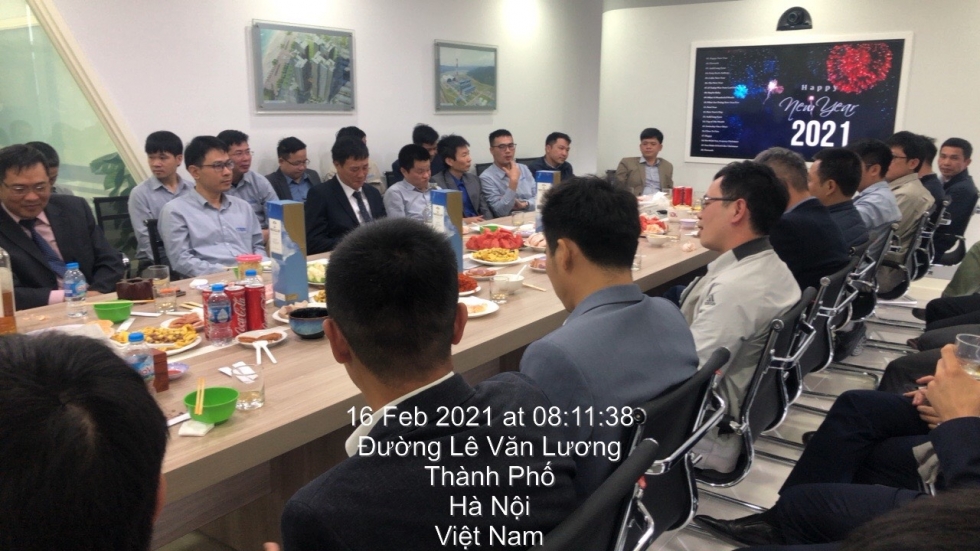 The glass of wine has been raised in the first days of New Year

Reviewing the past 365 days together, throughout the long history, people have never become so weak and small. When the whole world is shaken and the society changes, Sigma is not an exception. Since the COVID epidemic broke out, the BOD has always grasped the rowing hands and steered the Sigma boat through the rough and turbulent days. Although there are many twists and turns, Sigma members have been through together, and actually reached the destination.

Therefore, in the heart of each member still ignites a fire of belief and hope, despite all difficulties and ready to "embark" on a bumpy road ahead.

Sigma members, let go of your mess to see the beautiful moments and immerse yourself in the atmosphere of New Year's Eve!