The complicated development of the Covid-19 epidemic has negatively impacted many industries, but it is also a condition for businesses to switch from traditional working methods to online working. In fact, working online helps businesses achieve the dual goal of ensuring the health of officials and employees while maintaining business operations - opening a new direction in the business organization model.

As one of the companies operating in the field of engineering, cooperating with many partners from countries around the world, the complicated development of the Covid-19 pandemic during the past 2 years has disrupted the traditional trading and cooperation process between Sigma and its partners.

However, in order to adapt to new conditions, "living with the epidemic", both to ensure the safety of employees, to develop the economy, to bring in revenue and to ensure income for employees.

In that context, Sigma promptly transformed the working method from face-to-face to online, in order to maintain regular exchanges and continuous cooperation to overcome difficulties, find opportunities to break through and expand the market and maintain sustainable development.

"Social distancing" and still finish the work

As a Tender Engineer of the Tender Department, Ms. Le Thi Thu Trang's job is to be in charge of Sigma's M&E projects. From the end of July 2021, when Sigma officially implemented the rotating work-from-home model to prevent the Covid-19 epidemic, all of Ms. Trang's work was carried out via the Internet.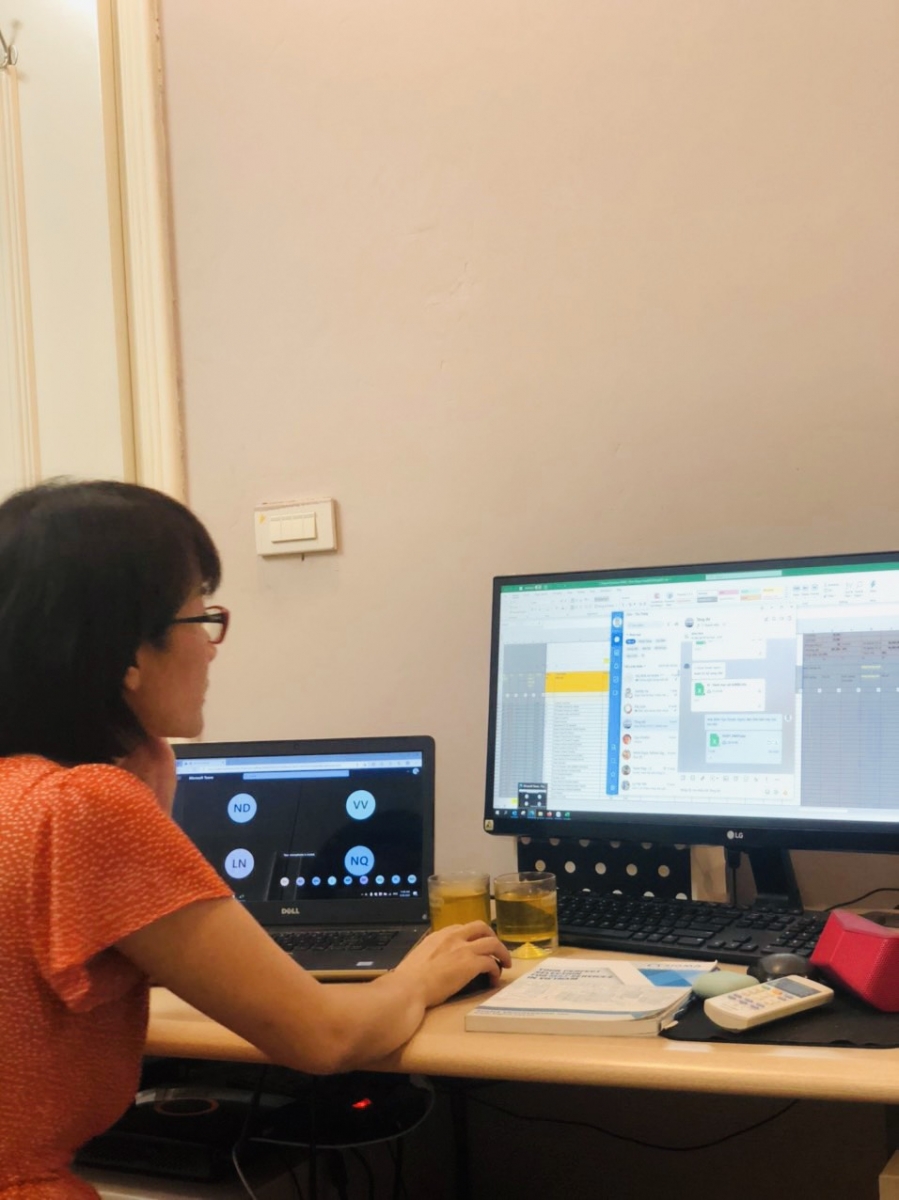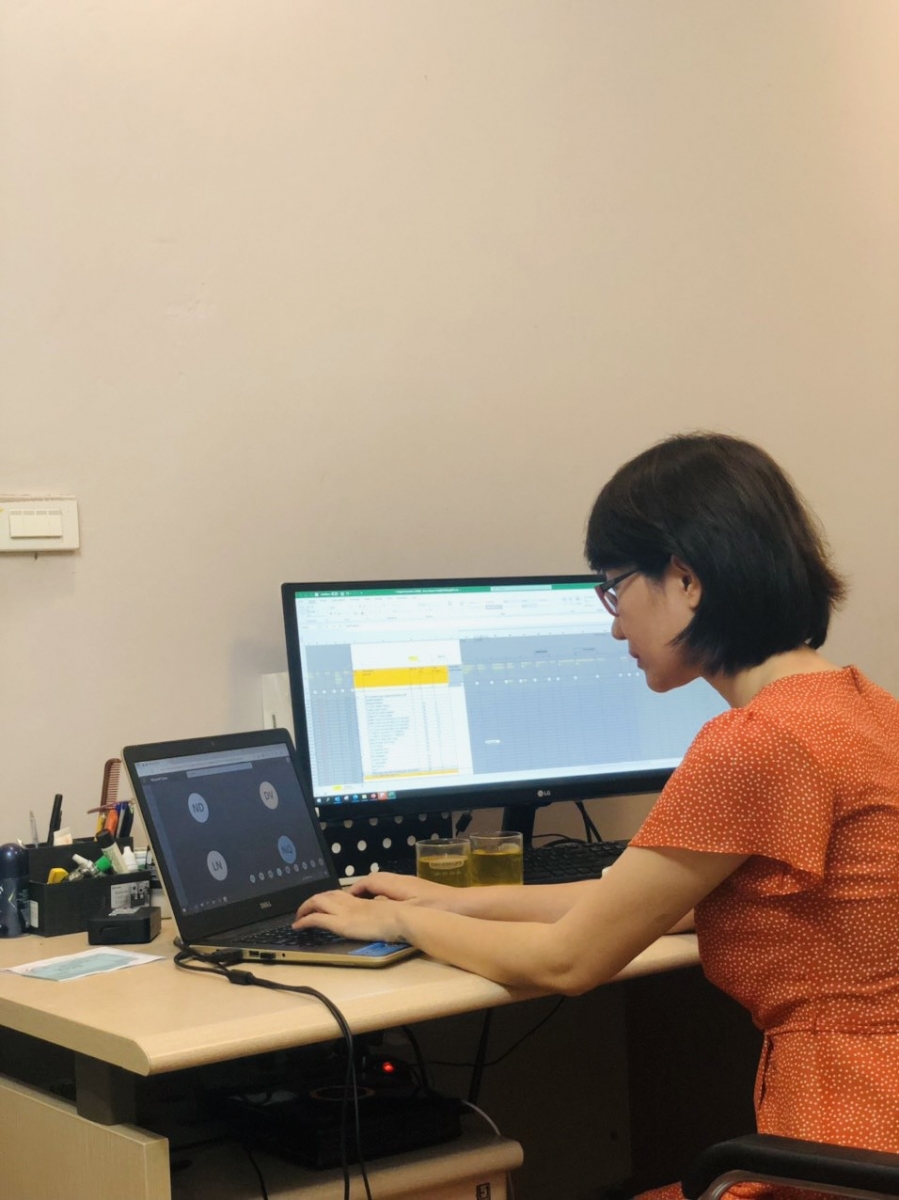 Ms Le Thi Thu Trang - the Tender Engineer is working from home
"Every morning, the Tender Department will conduct an online meeting through the company's internal network to divide the work and report the outstanding work in order to find a solution. All the data of the Tender department is digitized, making it easy for me to work online. In addition, my colleagues and I also established a common group through social networks, ensuring smooth connection and information 24/24. All instructions from superiors are communicated and implemented timely…", Ms. Trang said.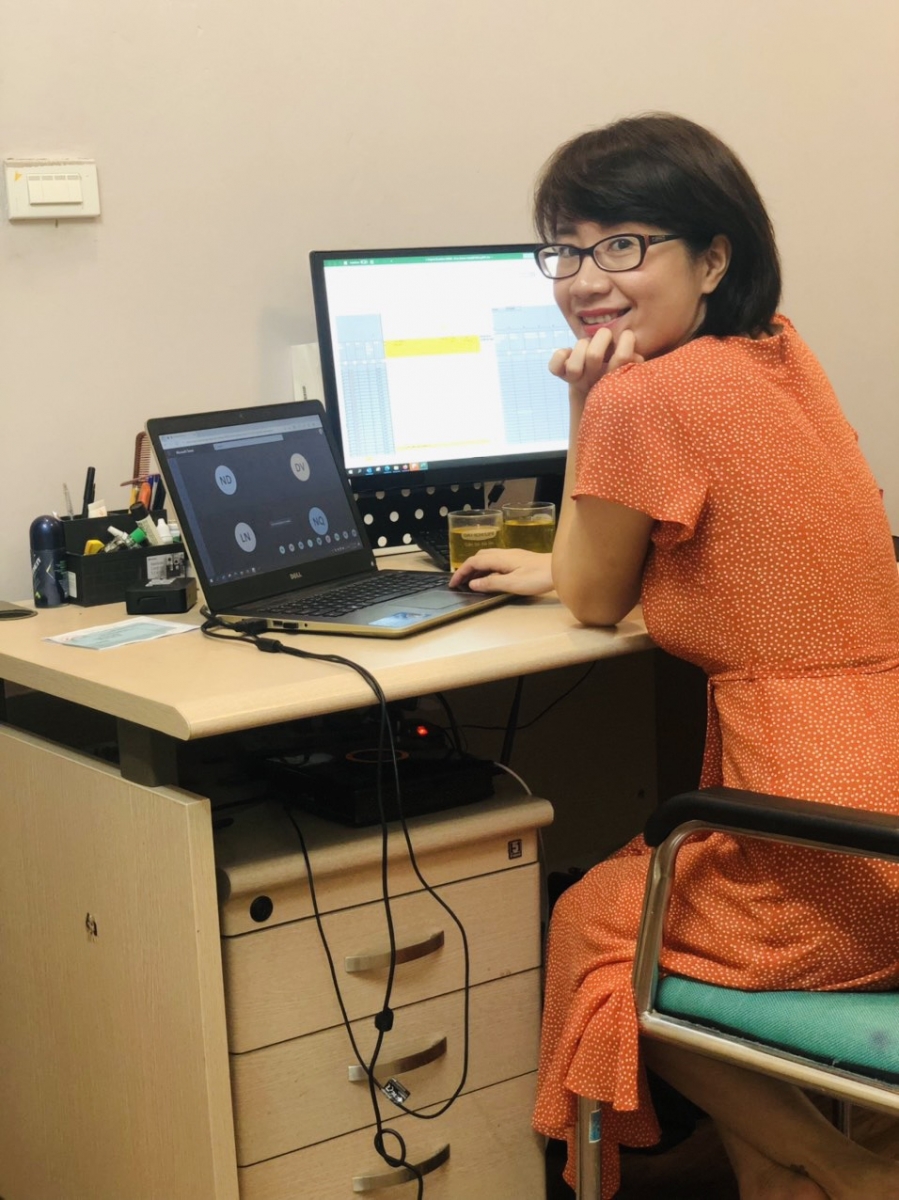 In the era of 4.0 industrial revolution, Ms. Trang is still comitted to achieving 100% of labor productivity during the period of social distancing
Along with Ms. Trang, up to now, 50% of staff, office staff of Sigma Engineering JSC have implemented to work from home model. Mr. Nguyen Hoa Huy Hoang, Chief of Tender Department (Mechanical Section) replied in an interview: "Due to the complicated developments of the Covid-19 epidemic, the company has had extremely wise solutions to minimize the impact of the pandemic on the health of employees. Thanks to a stable technology platform and a team of expert staff, it helps us to work online and perform the above tasks synchronously and efficiently."

Trends of the future

In the same perspectives, working online is a common trend in recent times when the Industrial Revolution 4.0 takes place around the world. The Covid-19 epidemic has created higher and stronger pressure to accelerate online work in businesses.

Sharing this view, Associate Professor - Dr. Le Thi Lan Huong, former director of the Institute of Labor and Social Sciences (Ministry of Labour, Invalids and Social Affairs) said that the implementation of working methods Online services will depend on each industry and field, in which the advantage belongs to service industries such as consulting, banking, commerce, etc.

When the epidemic is complicated, the solution of working online also helps to reduce emissions causing environmental pollution, save costs for individuals and businesses, and at the same time create comfort and freedom of creativity for employees. However, Ms. Le Thi Lan Huong also emphasized, implementing online work requires a workforce with skills, knowledge and especially discipline, behavioral culture, attitude, including independence, Proactive, highly self-aware. "Each business will have its own operating model and operational requirements, but the most important thing is that the business must locate the task set for the employees, to manage by output products, not to manage the working time of employees", Ms. Le Thi Lan

Huong emphasized.



Raised concerns about security issues, information security, copyright issues, sharing ... but experts all think that this is something that can be completely overcome.

Obviously, the Covid-19 epidemic is like a difficult condition to "show wisdom" for businesses to promote online work as a superior organizational method that brings dual effectiveness, while preventing and controlling the epidemic and still delivering business performance.





Economic expert Nguyen Minh Phong confidently affirmed: "When the epidemic is over, the trend of working online will continue to be maintained and expanded.

This will become a new mode of production and a new mode of social life of the country in the coming time.

"