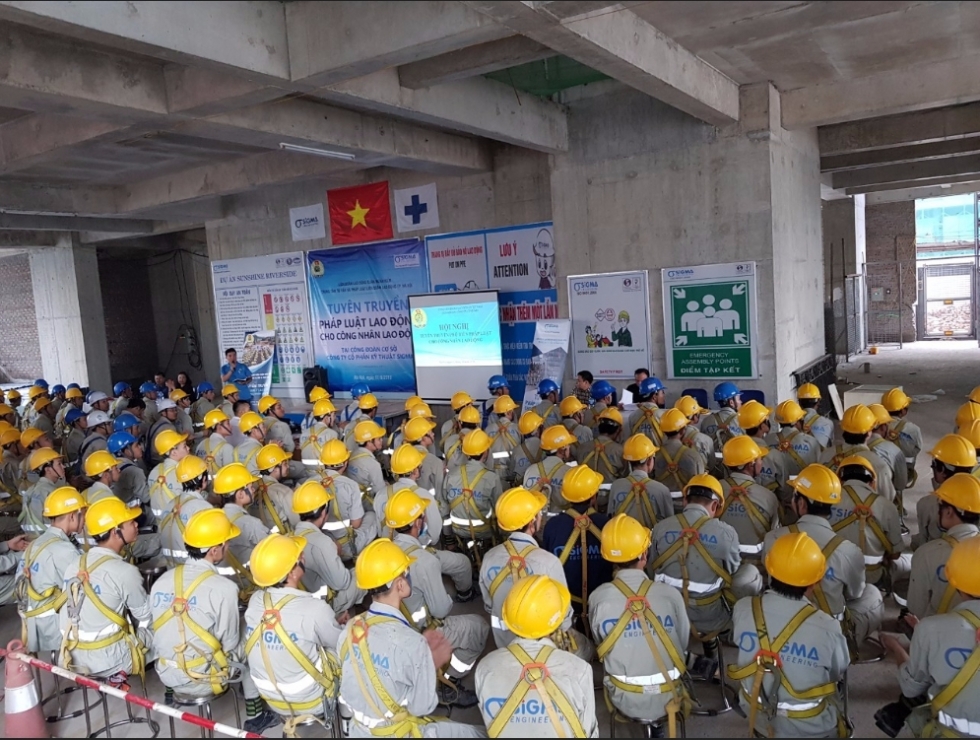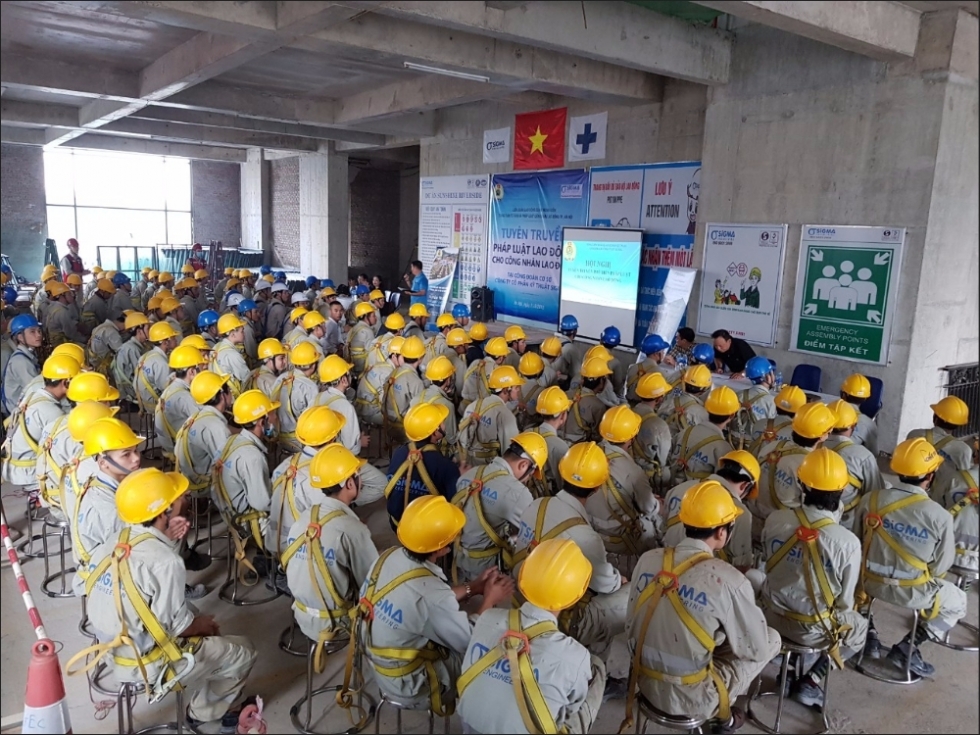 Nearly 200 Sigma workers participated in the propaganda on labor law
Speaking at the opening ceremony of the propaganda, the Vice Chairman of the Hoan Kiem Labor Court, Nguyen Hong Thanh, said that the knowledge of labor law not only help employees protect their own interests, but also accurately perform duties and obligations when engaging in labor relations. This means that the propaganda, dissemination and enhancement of legal knowledge for workers are especially important for both workers and enterprises.

Also, in the ceremony, the representatives of Sigma Engineering JSC, Chairman of Labor Union and Head of Safety Section - Mr. Le Tung Lam shared his opinions that the propaganda, advocacy, dissemination of education and legal advice are especially necessary for the employees, especially workers at Sigma, as they are directly involved in work construction and not have enough time to learn and update the labor knowledge. This program will help them to improve their understanding and contribute to building more harmonious labor relations at Sigma.
The workers answer questions about the labor law
At the propaganda of labor law, Ms. Vu Thi Huong - the Acting Director of the Legal Consultancy Center of the Labor Confederation provided basic knowledge about the OSH Law, policies and benefits related to the Law on Social Insurance to the workers.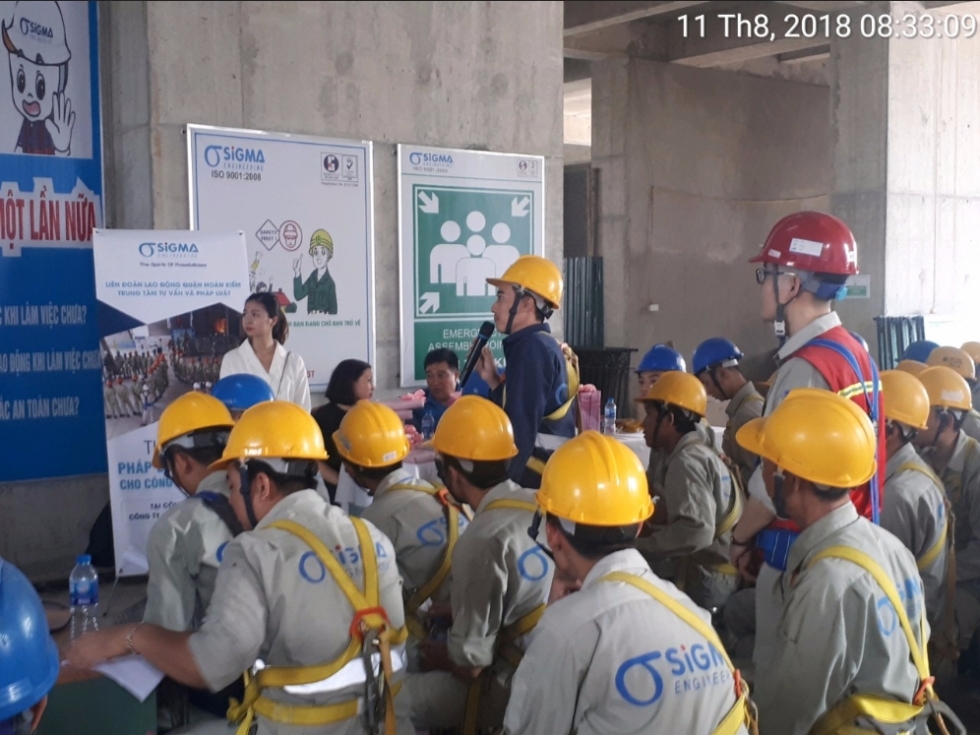 The workers in Sigma continuously asked questions to improve knowledge of labor law
Many workers have questioned the policy regime such as occupational accidents and occupational diseases; traffic accidents on the way to work; pension insurance ... Also, the concerns of themselves and their family members are being met and thoroughly answered by experts. Workers are also eager to answer the questions in the labor relations to receive the gifts from the organizers.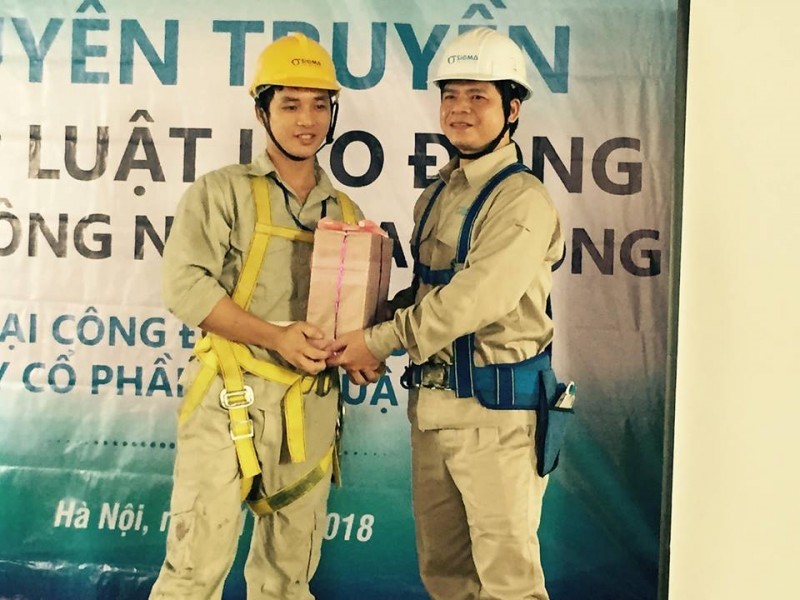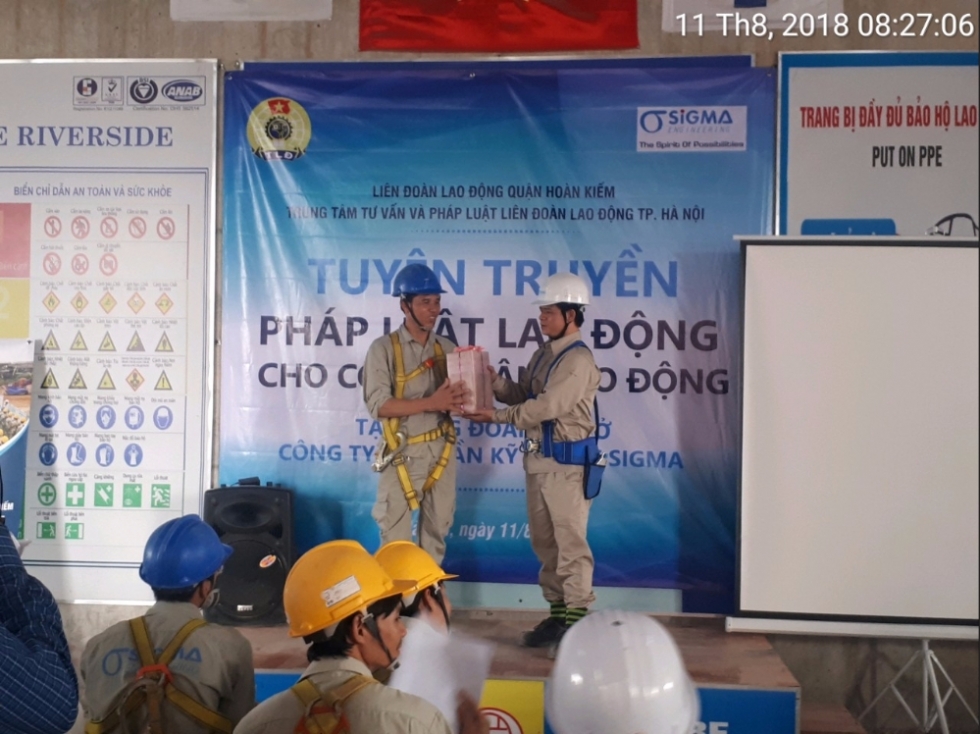 And received the presents from the organizers
Mr. Nguyen Van Hoa, Sigma worker shared, through the legal propaganda organized by the Hoan Kiem Labor Federation, he gained more knowledge as the regimes when his wife gave birth, especially knowledge about labor protection. "We are very aware of OSH while implementing the project, however, through the knowledge gained today, I understand more about the legal provisions in this work and the benefits and regimes enjoyed when the labor accident has unfortunately happened. I and the laborers will be more aware, making the sanitation sustainable", Hoa said.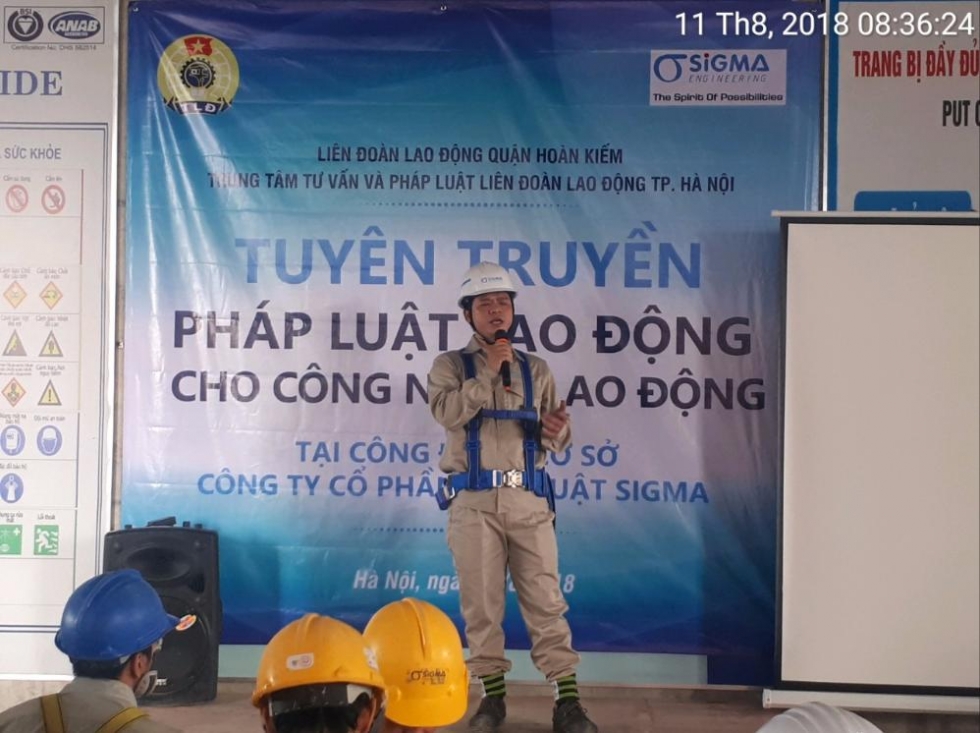 Mr. Nguyen Trung Thu – the Project Manager of Sunshine Riverside said during the ceremony
At the end of the program, Mr. Nguyen Trung Thu – the Project Manager and Mr. Do Tran Giang - Safety Officer of Sigma shared that although the propaganda and dissemination of labor laws to employees have been paid much attention by the company, policies have always been new. Therefore, propaganda to improve knowledge of laws for employees is very necessary. Having knowledge of the law, the new employee has the sense of serving and can protect his legitimate interests as well as perform his duties well, therefore, each program held by Sigma Trade Union is very meaningful and valuable.