Novel Coronavirus(2019-nCoV)
Acute respiratory infections caused by new strains of Corona virus (nCoV) are acute infectious diseases of group A (According to the provisions at Point a, Clause 1, Article 3 of the 2007 Law on Prevention and Control of Infectious Diseases A is a particularly dangerous infectious disease capable of very rapid transmission, widespread and high mortality or unknown causative agents)

Epidemic respiratory infection caused by new strain of corona virus (nCoV) was first detected in Wuhan City, Hubei Province, China and reported to the World Health Organization on March 3. 12 2019. Up to now, the disease has spread to many cities in China and more than a dozen countries around the world.

January 27, 2020, The World Health Organization (WHO) assesses the risk of nCoV is very high in China (nationally) and high risk at regional and global levels.
Cases of infection / suspected infection
Cases of suspicion of disease:
An acute respiratory infection, with fever, cough, difficulty breathing and one of the following epidemiological factors:
+ History of arrival/stay/return from an infected area within 14 days before the onset of illness; or:
+ Close contact (within 2 meters) for cases or suspected cases of acute respiratory infections caused by nCoV.


Close contacts:
+ Health staff directly take care of and treat specific cases; Health staff, other service personnel with a history of contact with the identified patient / patient treatment room identified during work.
+ People working in close distance or in the same room with a defined case of illness.
+ People sitting in the same row or in front of two rows of seats (2 meters) on the same train/train/plane with a specific case of illness.
+ People living in the same family with the identified case

Symptoms and signs of infection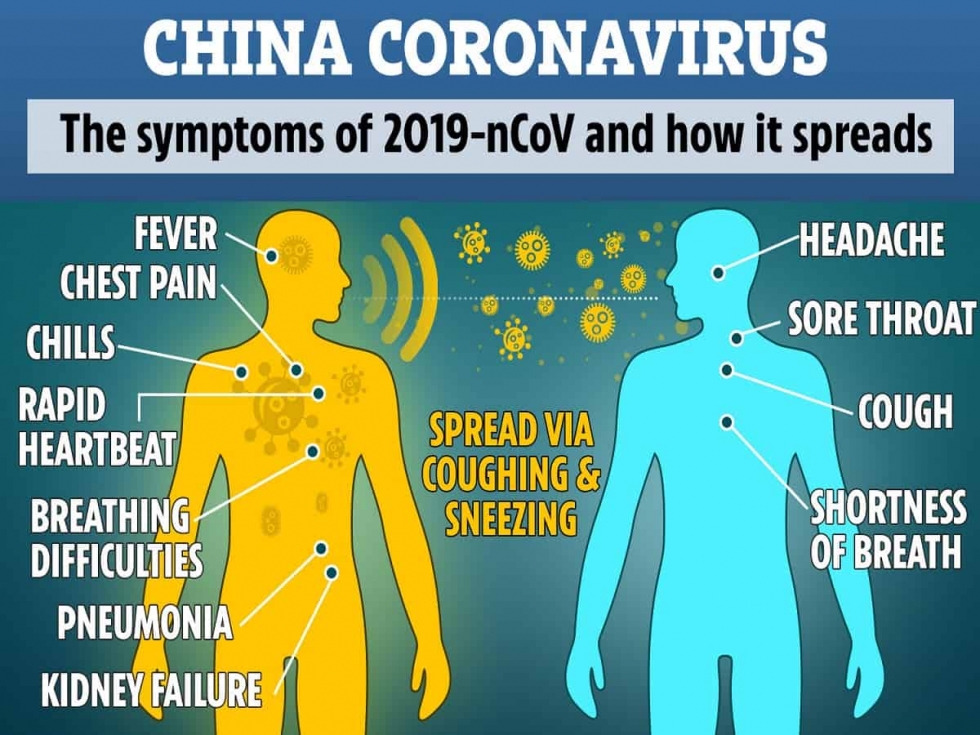 Sigma promotes epidemic prevention
Sigma, the leading unit in the field of M&E, always considers the health of each employee as a top priority. With the motto of "anti-epidemic as anti-invasion", the company's Safety department has continuously used the internal information channel to guide and propagate well to employees at the projects. We have been following the steps of disease prevention, including:

Step 1: Use a body temperature meter

Step 2: Basic information & provide masks

Step 3: Use internal training materials

Step 4: Use the Poster from the Ministry of Health to propagate.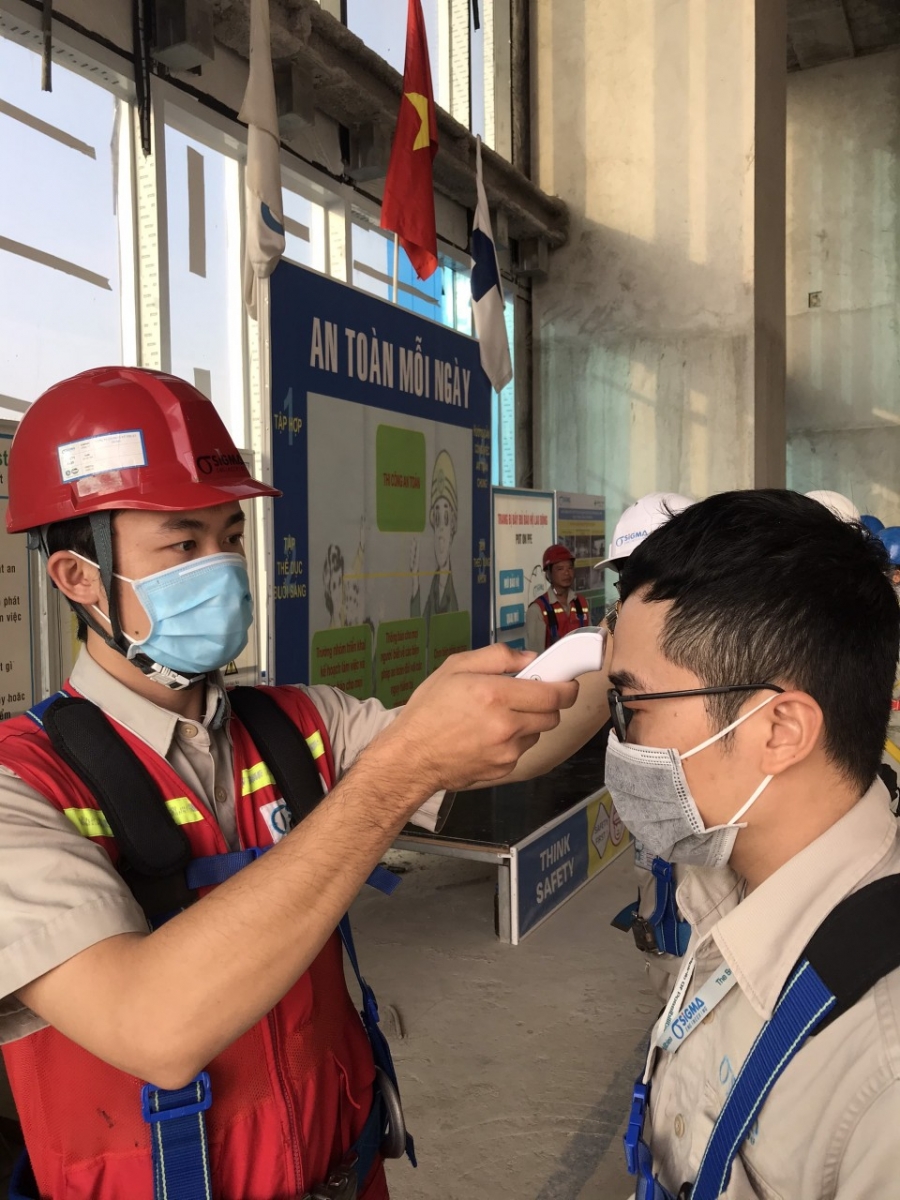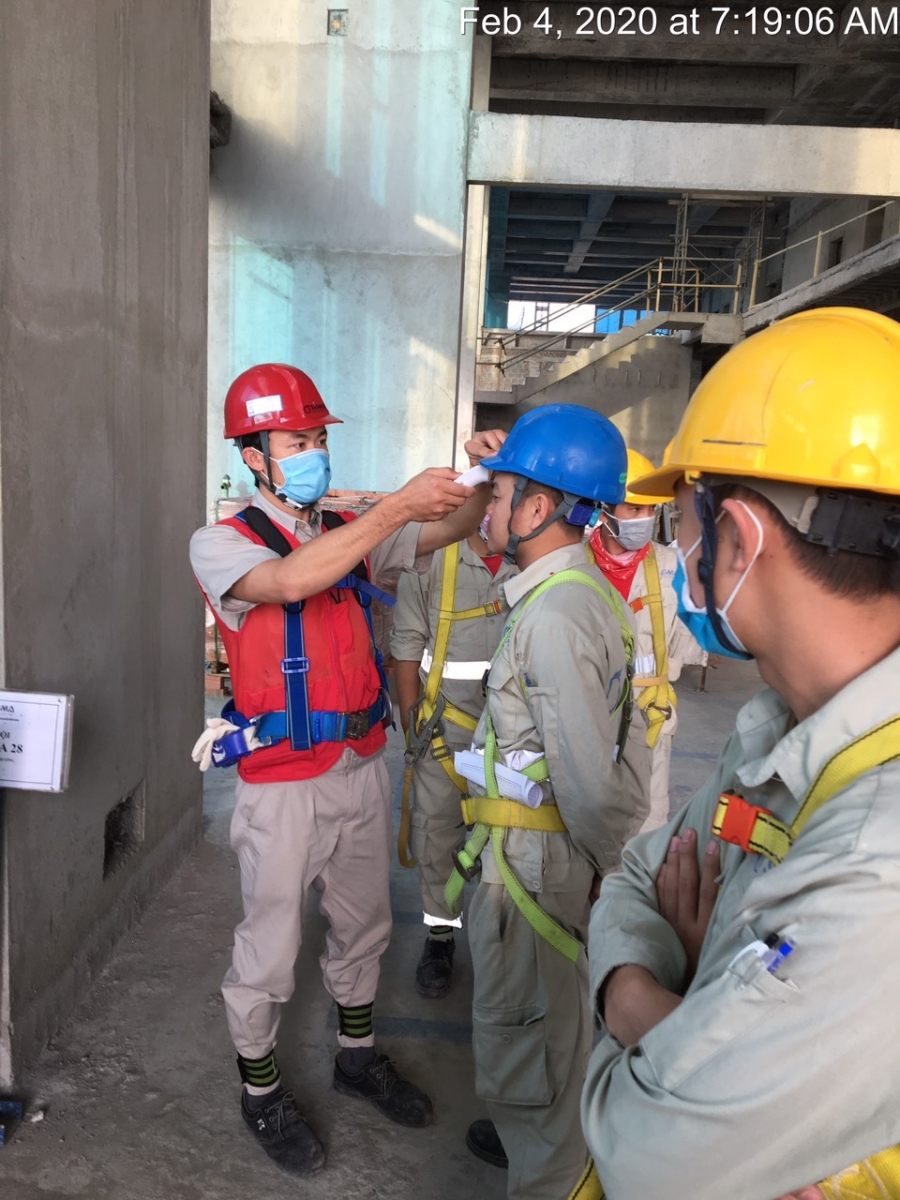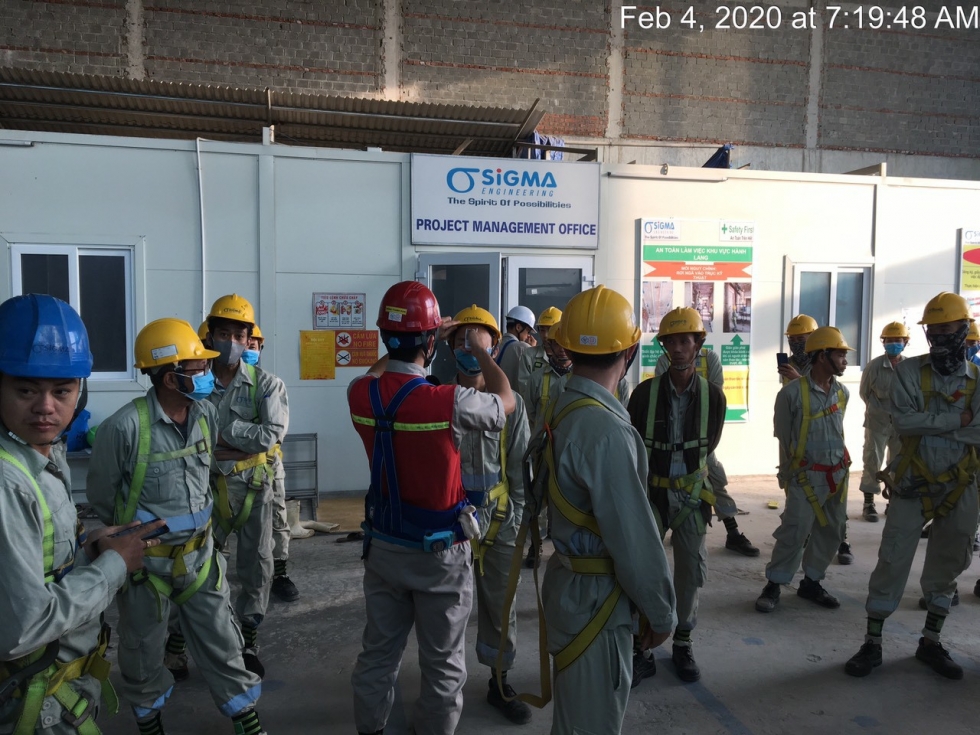 Conduct a temperature test at the Marriott Danang project
At projects in Phu Quoc, Nha Trang, Da Nang, Cat Ba & other projects in Hanoi, we are strictly applying measures such as:
Check & clean the cafeteria, kitchen strictly. Organize rotating meals.

Provide medical masks & clean hands regularly using the disinfectant solution or soap and water for workers at the project.

Hanging posters, showing video clips on masks and washing hands at specified locations

Measure the body temperature of members.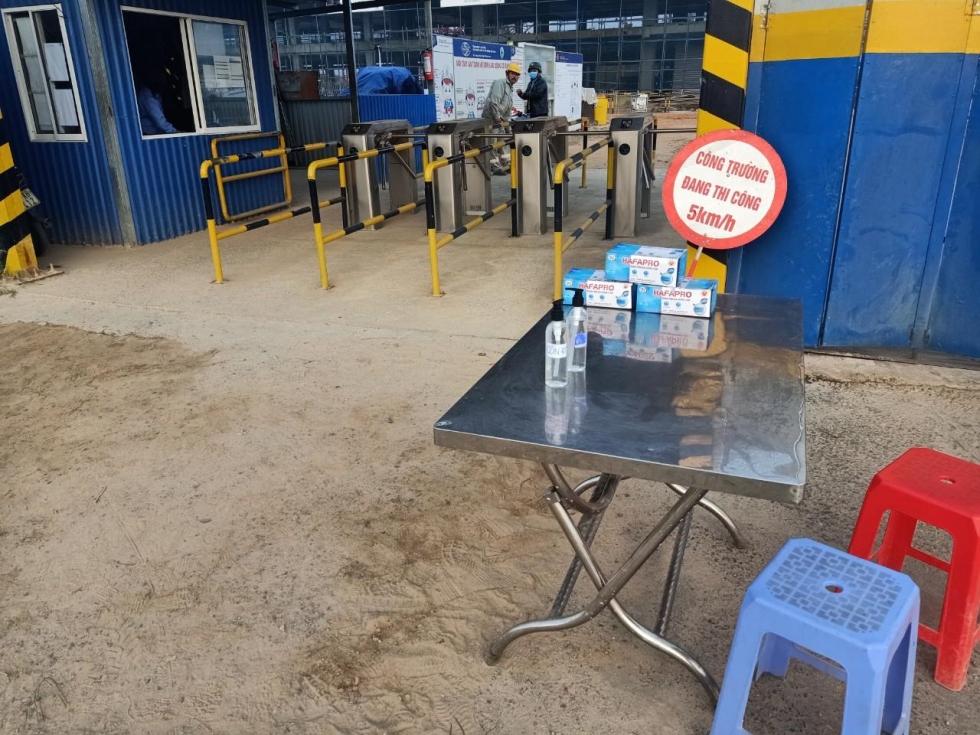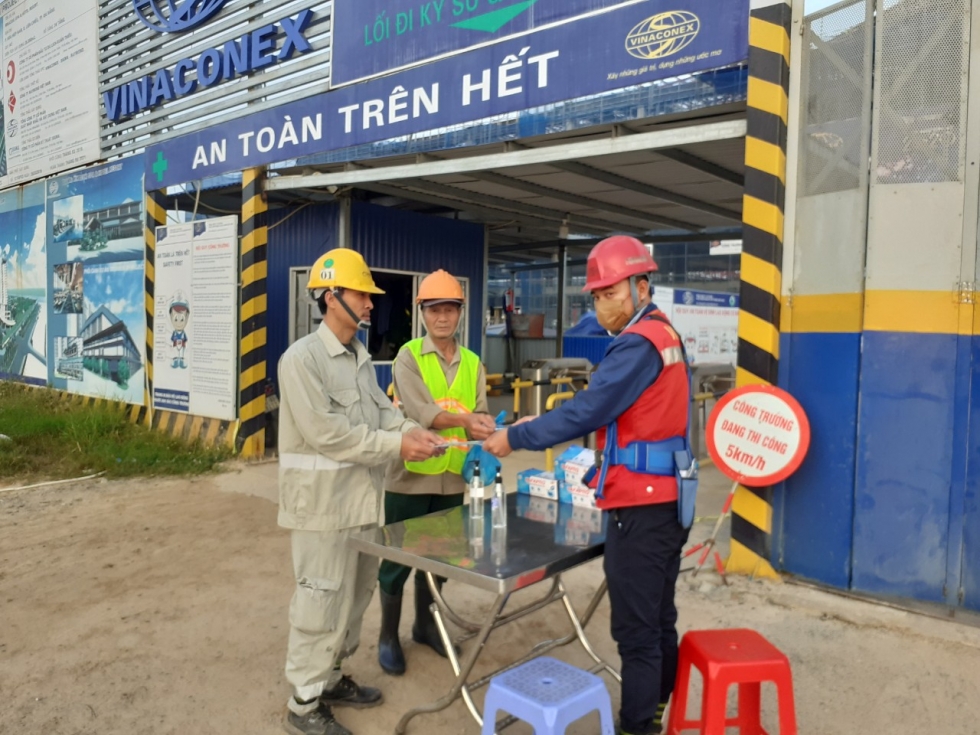 Providing masks for employees at Mikazuki Danang project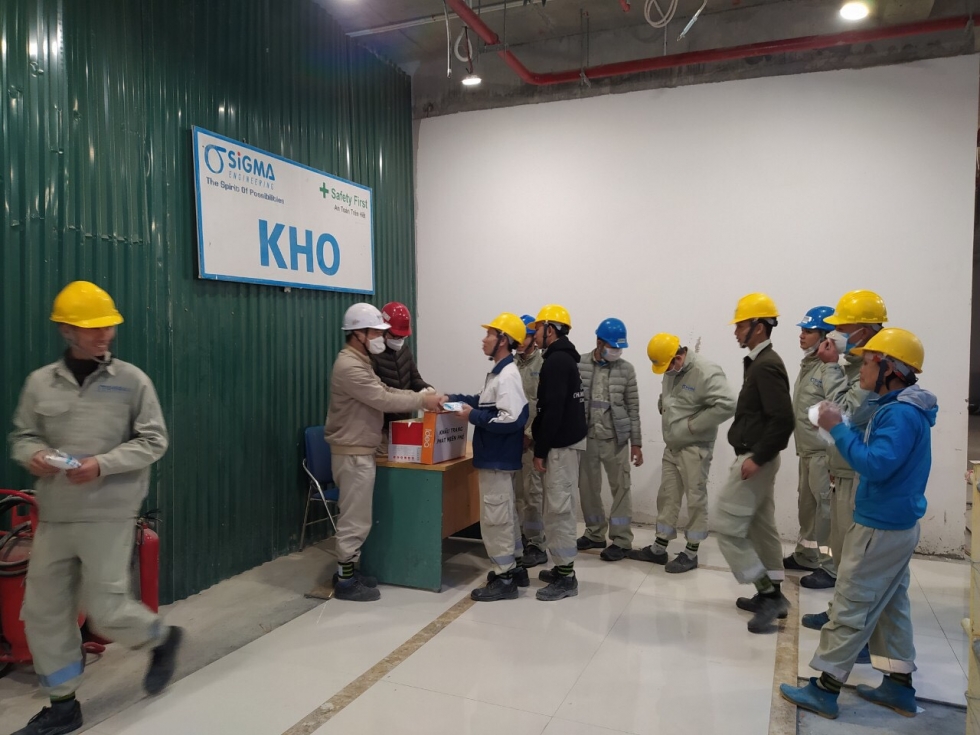 Ensuring safety and health for workers at The 6th Element project
Sigma will continue to promote the prevention, control and proactive response to the corona virus in the most effective way to protect the health of workers!