E1 - The big brother of the Electrical Group and M3 – the "orange cyclones" have accidentally stumbled across lower-rated teams, Safety and E3. Just to concede a goal difference, but that has caused E1 and M3 lost three precious points on the chart.
M1 - The talented dancers from the Mechanical group still maintain their great performance in the previous match.
Considered as one of the best candidates for this year's championship, M1 had a very convincing win over the black house E4 with a 2-1 ratio and is temporarily still leading on the charts. M1 and M3, the two teams are holding the advantage when increasing the score gap before the other teams. Besides, the race to the ticket in the final is still very intense when the score gap between the other teams is only one point.
Results after the 5th round of SSC 2018:

The ranking after 5th round: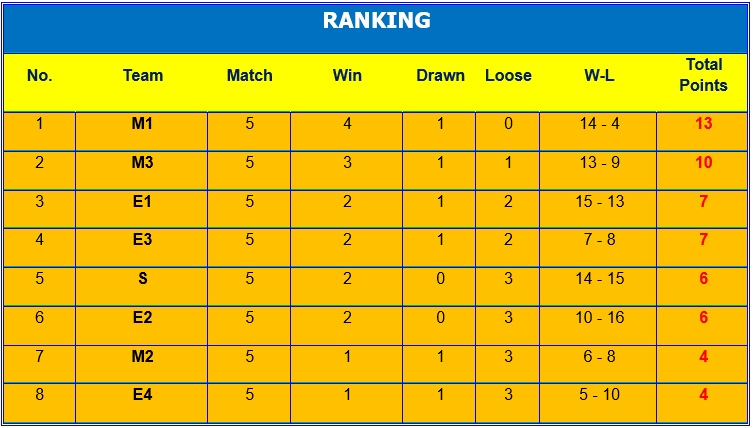 The games in the next series will be continuously updated!