See more: UNILEVER HOME CARE LIQUIDS PLANT, NORTH VIETNAM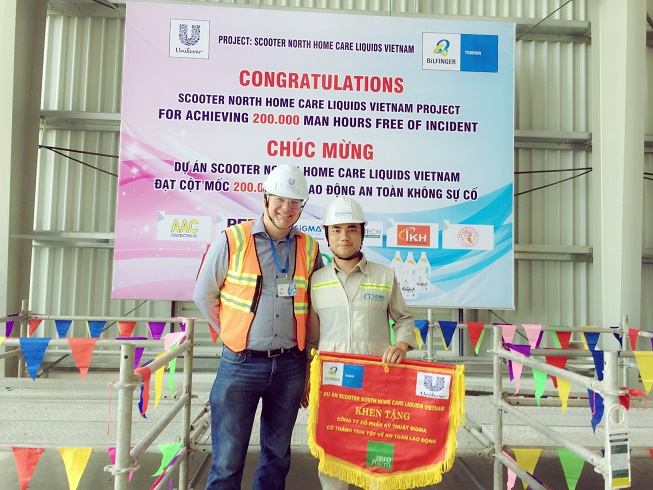 Unilever representative awarded certificates and flags to Sigma
During the ceremony, passing other contractors, Sigma was honored to be voted as the best contractor complying to the implementation of HSE by the investor and the project supervisor consultant up to then.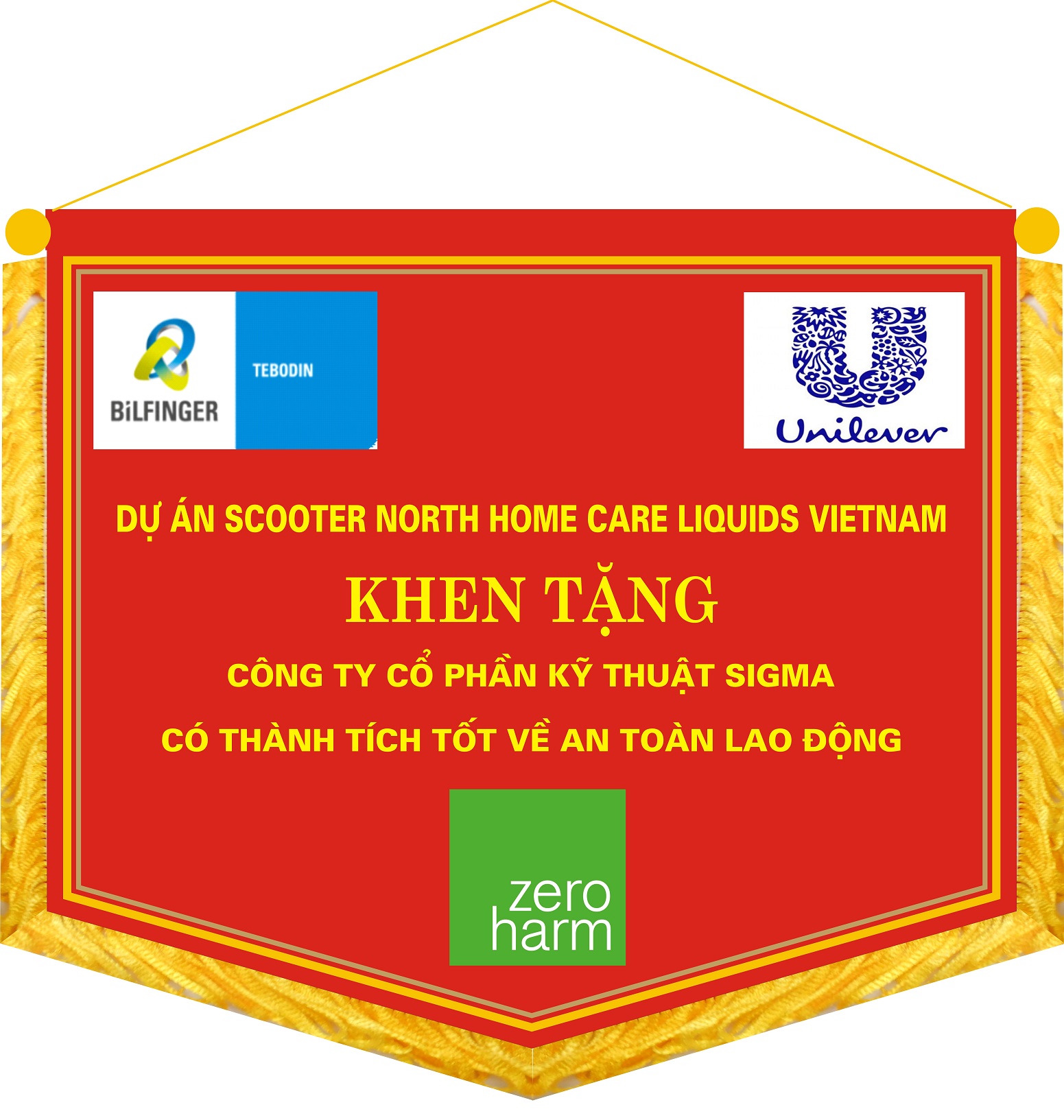 Accordingly, plans for labor protection, safety equipment, propagation to raise awareness of the project's employees at Sigma has been implemented and brought various positive effects, make safety for all construction equipment, testing, calibrating safety equipment on time ... We have been recognized and rewarded by investors and parties with many achievements, contribution, dedication in 5 months from 4 / 2016- 8/2016.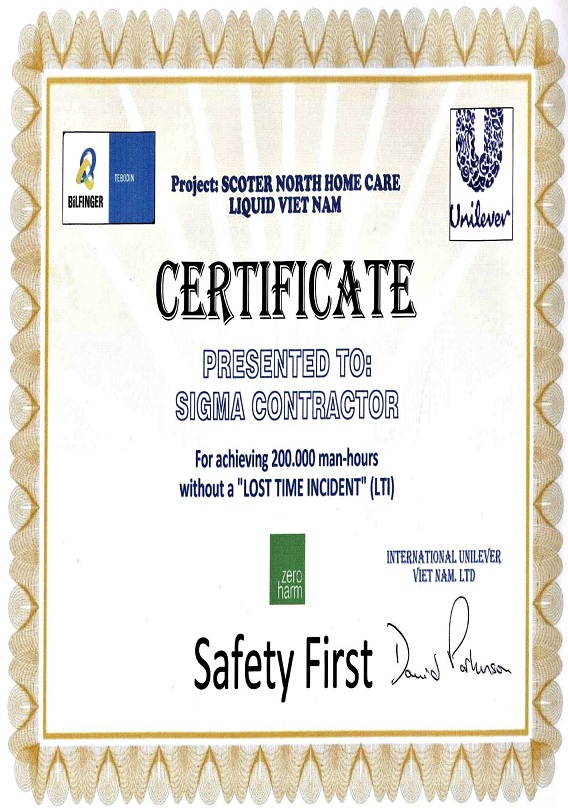 See more: Sigma was continuously awarded due to excellent implementation of occupational health and safety program in Unilever, Bac Ninh
In the opening ceremony, Sigma's representative - Mr Nguyen Van Hiep safety officer quoted that:
"One tree makes nothing
The three together plants a high mountain "
To emphasize achieving 200,000 man hours free of incident is made up of consensus, cooperation and the maintenance of all brothers in the project.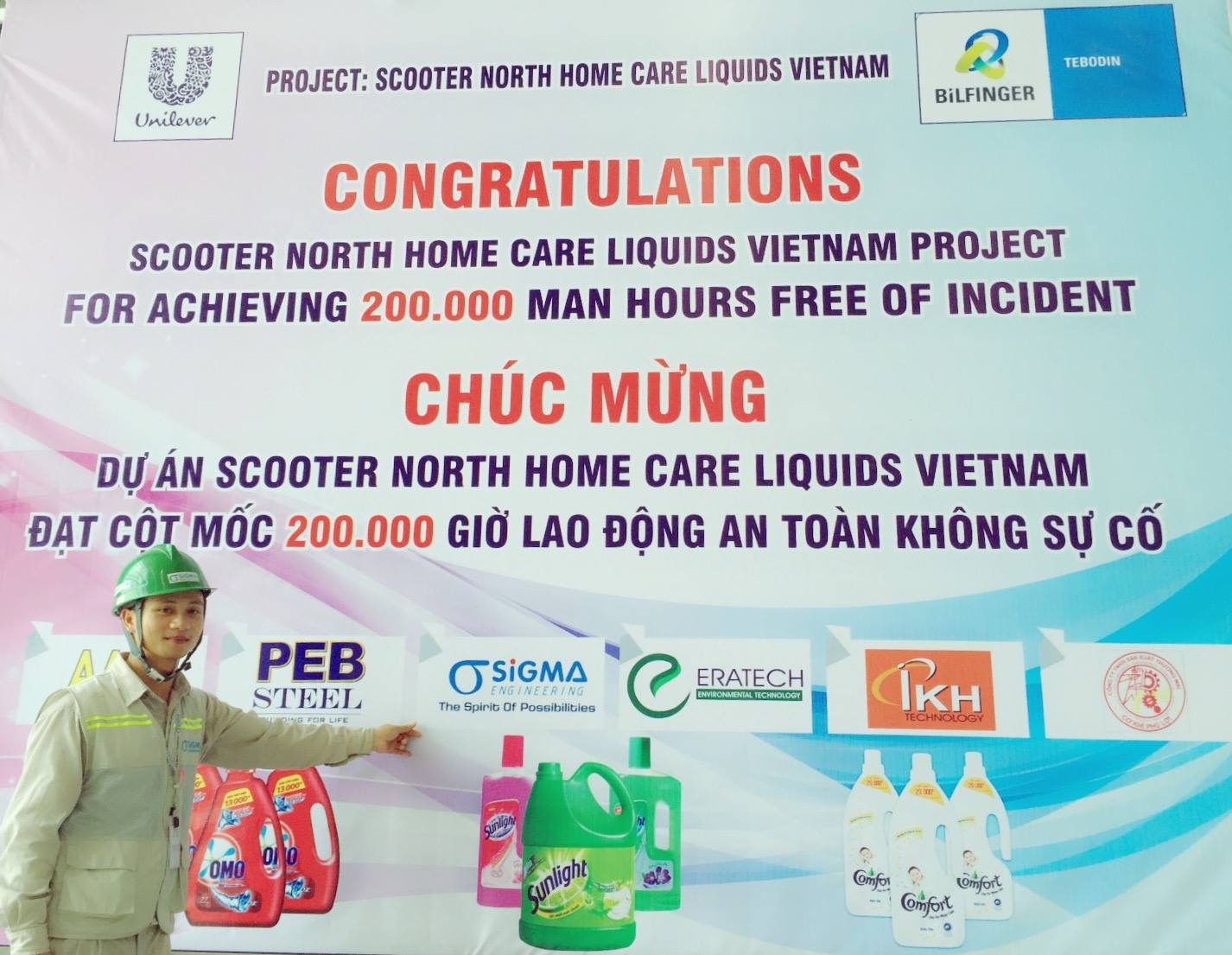 In the end of the ceremony, representative form SIGMA ENGINEERING -Mr. Ha Dung site manager of project commander to try harder in the implementation and maintenance of HSE activities, contributing further to make a success of project.