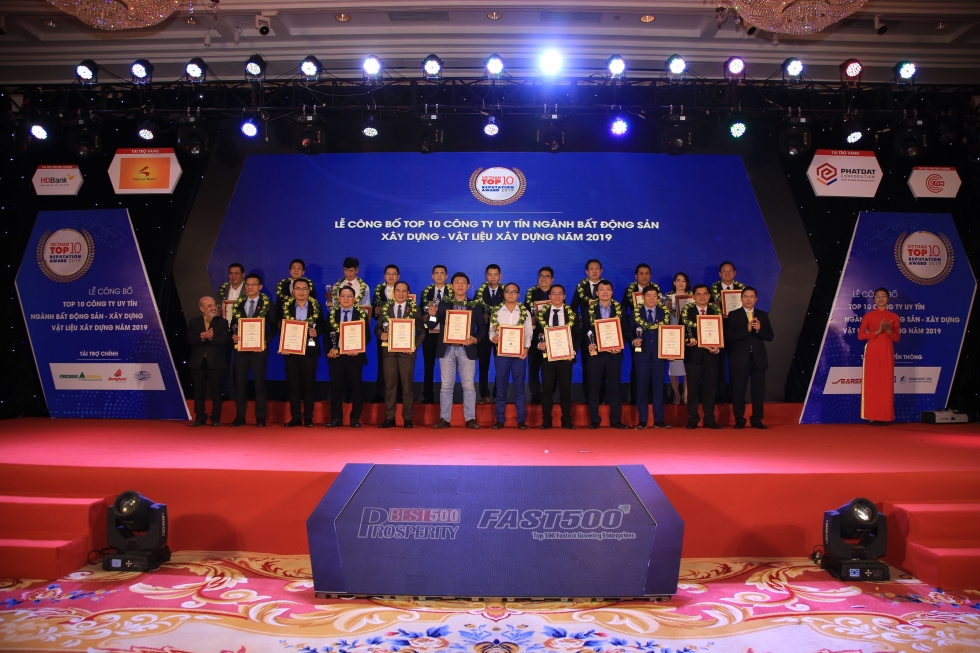 Prestigious businesses in Real Estate - Construction - Building Materials sector in 2019
2019 is known as the fourth consecutive year VNR announced the Top 10 prestigious companies in Real Estate - Construction - Construction Materials. Businesses participating in the ceremony are all effective, experienced, well-positioned representatives in the industry, making a positive contribution to the overall development of the industry and are trusted by many in the Vietnamese market in the period 2018 - 2019.

It can be said that 2018 is a favorable year of the real estate market. Construction and construction materials also followed stable development, meeting domestic demand well. This is also a prerequisite for the development of the whole industry in 2019, it is forecasted to continue the growth but not as many mutations as in previous years.

In that context, Sigma has always been the leading unit in the field of supply, installation and construction of M&E services. Over 14 years of continuous growth and development, Sigma has affirmed its solid direction through a series of projects: factories, commercial centers and offices of Grade A, airports and hotels. , international resorts, schools and hospitals, ... ensure absolute satisfaction from customers.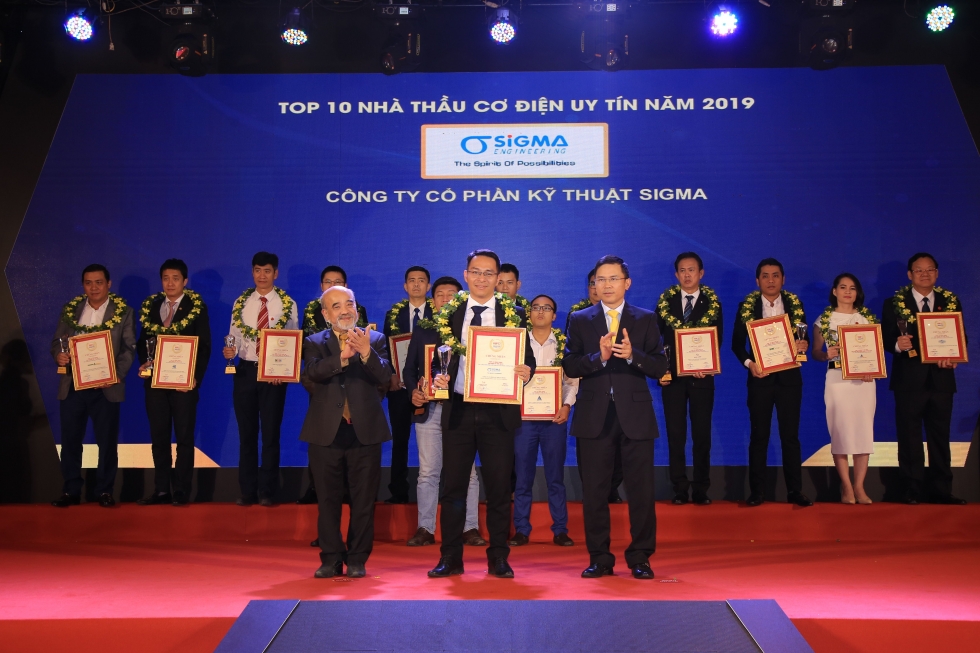 Mr. Pham Dai Thang - Sigma Business Development Manager received the Top 10 prestigious M&E Contractors

Being an Enterprise honored with Top 10 Prestige M&E Contractors 2019, Sigma is proud of its position in the market, committed to bringing high-quality products and the most attentive care services to the customers. This demonstrates Sigma's perseverance and determination in the process of accompanying the nation's socio-economic development. Sigma's success today will be an important stepping stone for future growth, not only to improve its position in the country but also to expand its presence in the international market.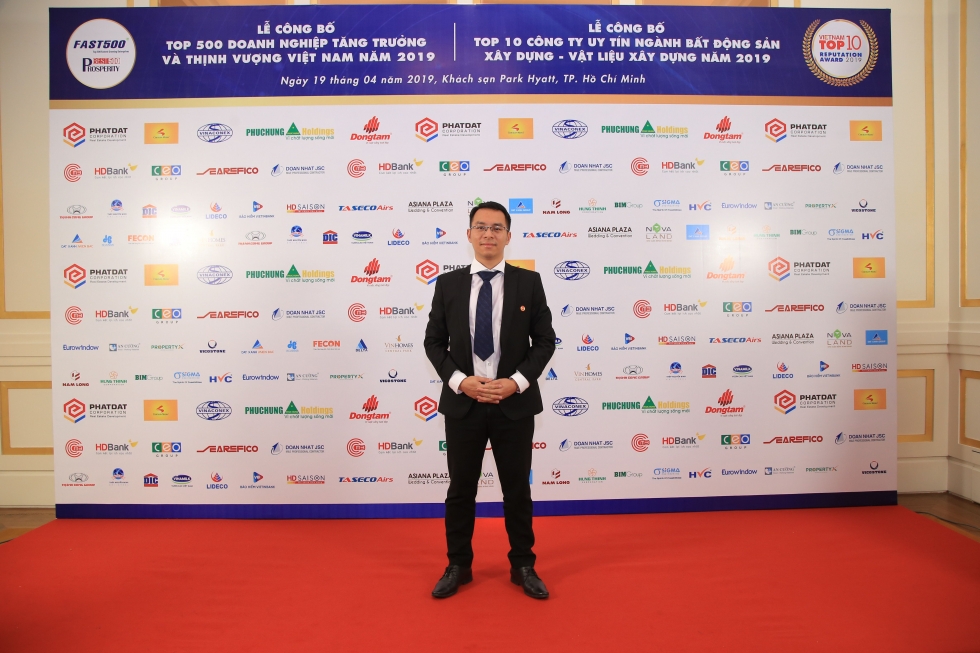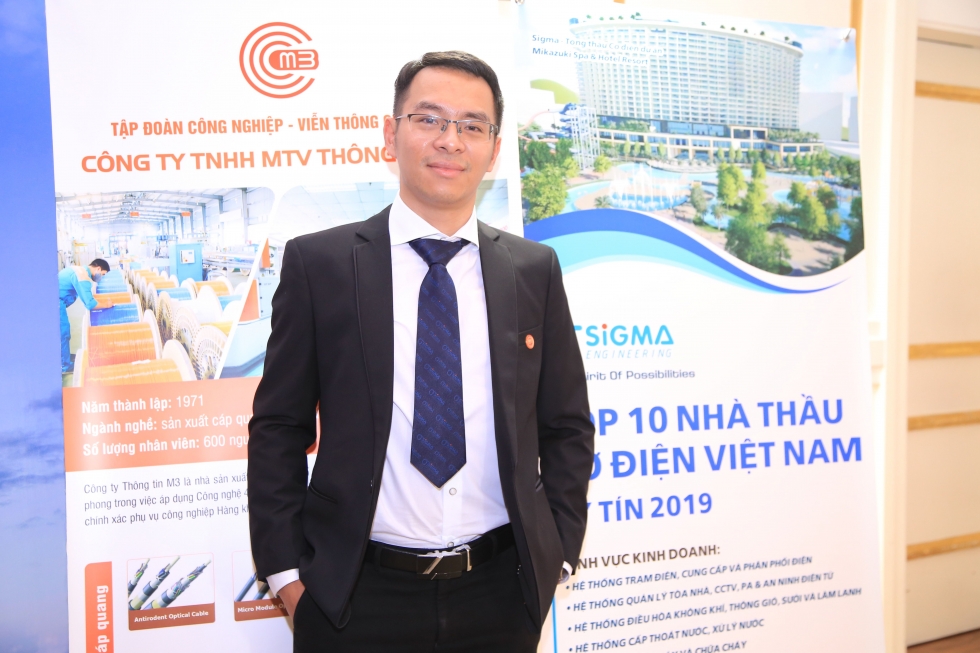 Mr. Pham Dai Thang, representative of Sigma Company attended the ceremony
The ceremony was a great success with the participation of the leaders of the Ministry of Information and Communication, the leaders of the Department of Finance and People's Committees of provinces and cities, local and international economic experts, prestigious media and more than 300 representatives from large enterprises in Vietnam ... Vietnam Report evaluates the ranking of enterprises based on the criteria of turnover, profit, total assets, growth rates, labor size, and media credibility is also used as additional factors to evaluate.

The ranking is built with the desire to enhance the prestige and brand of the enterprise, support enterprises in attracting resources, access new business opportunities through the increased trust of partners, to help businesses improve their competitiveness and sustainable development in the context of deepening economic integration.