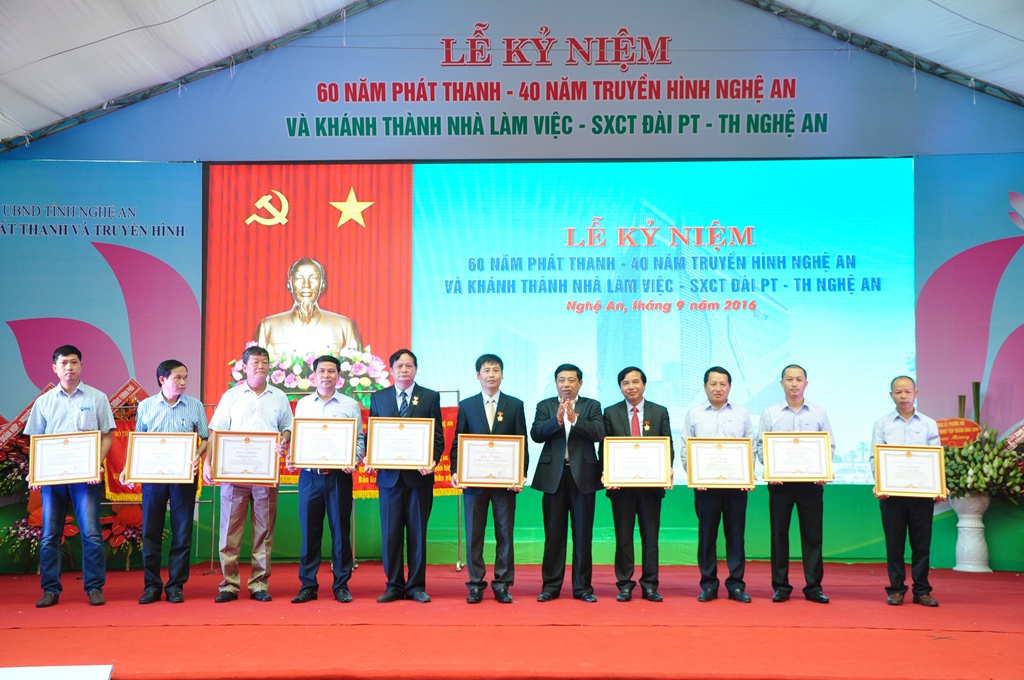 Sigma representative receives certificate of merit with the other units

Present at the ceremony were Mr. Vuong Dinh Hue - Member of The Politburo - Deputy Prime Minister of the Socialist Republic of Vietnam; Mr. Tran Binh Minh - Vietnam Television CEO; Mr. Nguyen The Ky - CEO of Voice of Vietnam; Mr. Ho Duc Phoc – General State Auditor; secretary cum chairman of Nghe An province and the entire staff, the construction units at Nghe An Television and Broadcasting.

See more: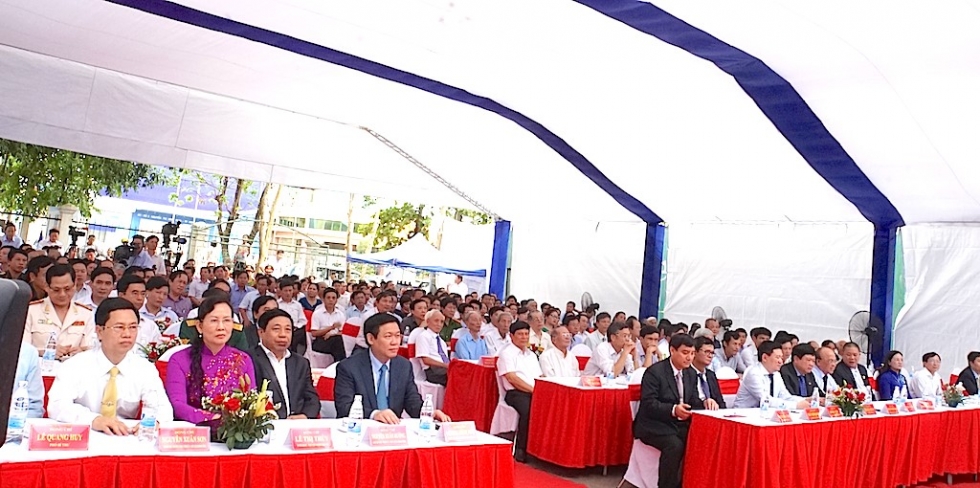 Leaders of the Party, the State and the units and individuals at the 60th anniversary of NTV.
Accordingly, Sigma is one of the 10 units with outstanding achievements contributing to the 60 years - 40 years journey of Nghe An television and broadcasting.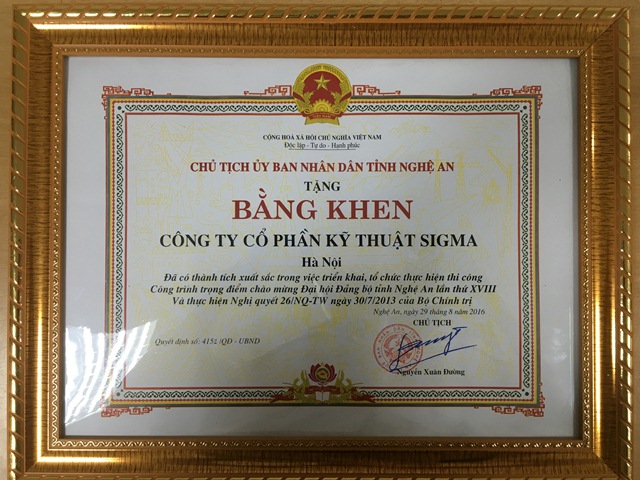 Sigma's certificate of merit
Some pictures of the ceremony: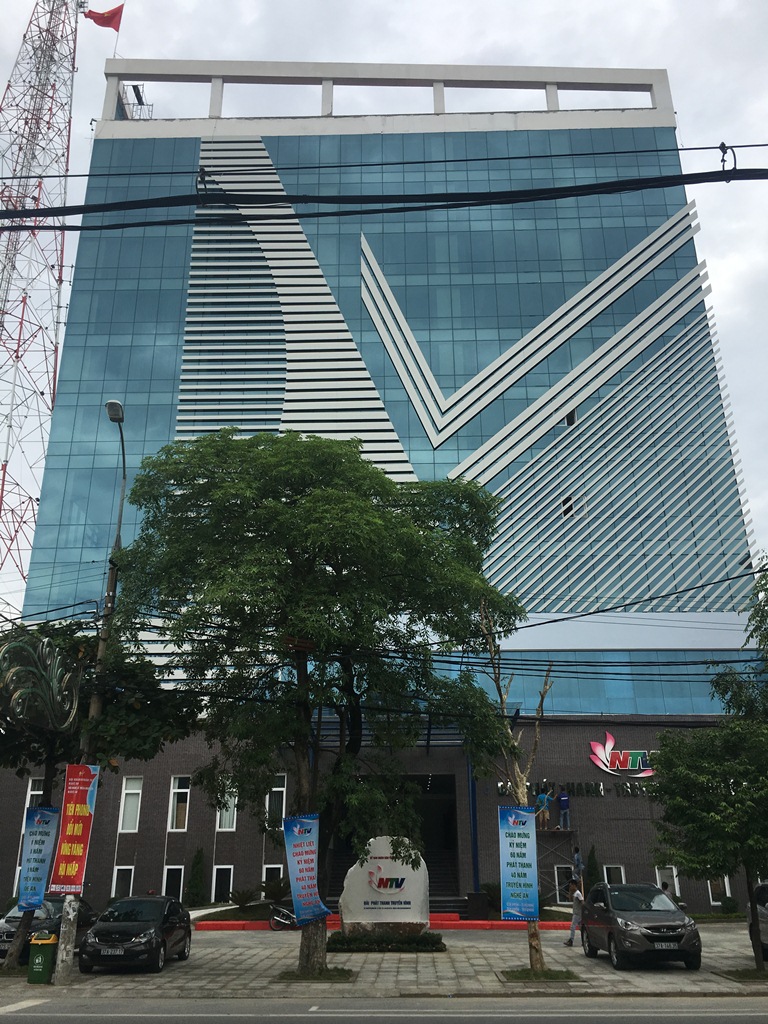 Fireworks inauguration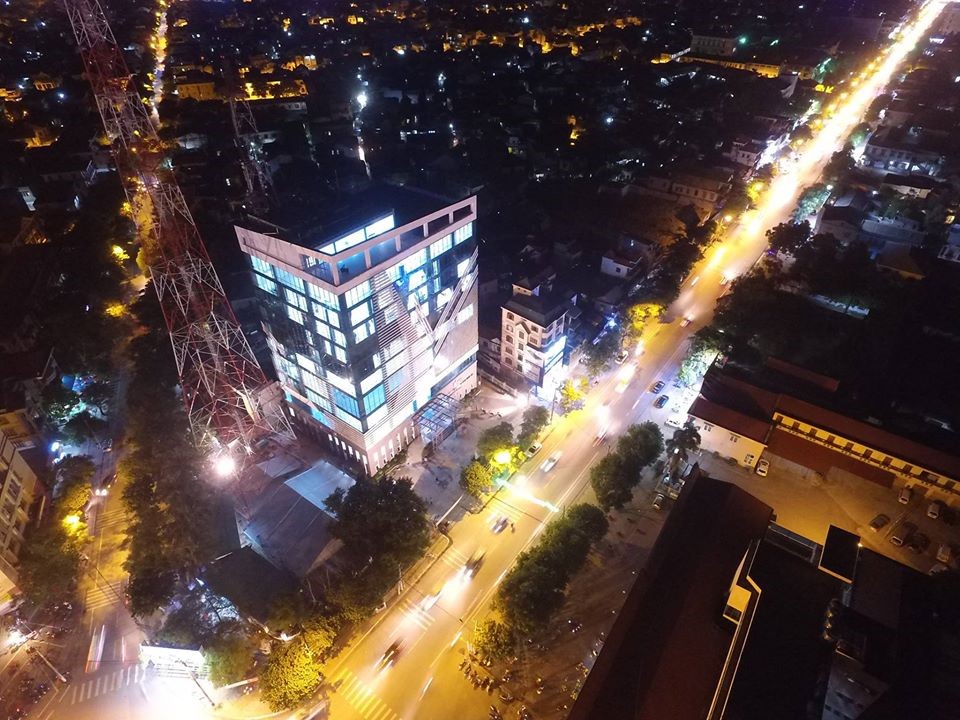 New Nghe An Television and Broadcasting is equipped lighting system with natural light and large glass wall surrounding system; 1 cinematic stage with more than 300 seats; 5 studio with an area between 120m2 and 180m2 attaching to the editor, technician, PTV operation block in open space; where installing and maintaining operations of the transmitters of Television VN, VOV.
The building has modern architecture, reinforced and concrete structural frames, beams, floor is designed with prestressed technology which is focus to exploit functional properties effectively serving production and broadcast. High-speed computers system meets the requirements of the production, broadcast and IT applications in management. After 17 months of construction, up to now, the work has been completed and put into use, met maximum requirements of production and broadcasting of radio programs at regional level; as well as an architectural landmark in the urban space of Vinh city- the North Central region.