On the weekends from 18/08/2018 to 26/08/2018, the matches in the series of the Sigma Soleil Champions League took place in an exciting atmosphere at the Harmony Stadium, with the participation of seven teams: settled Sigma; Xalaco; Phuc Kien Hung, Sigma Engineers, Bao Thuan, Trong Thang - Nguyen Luyen (TT-NL) and Binh Tien.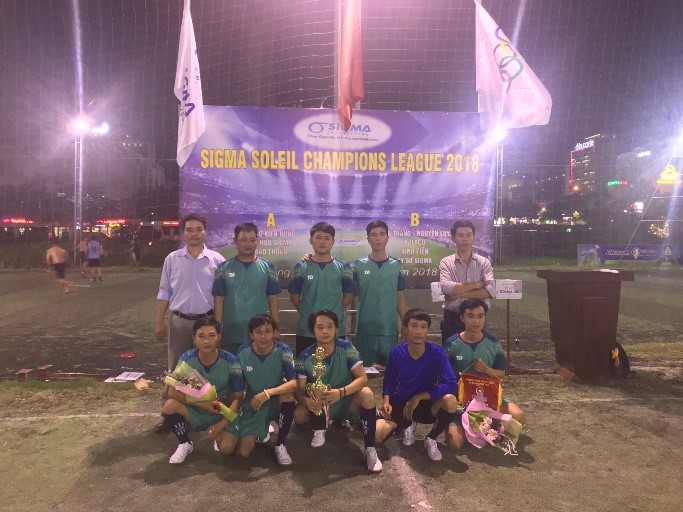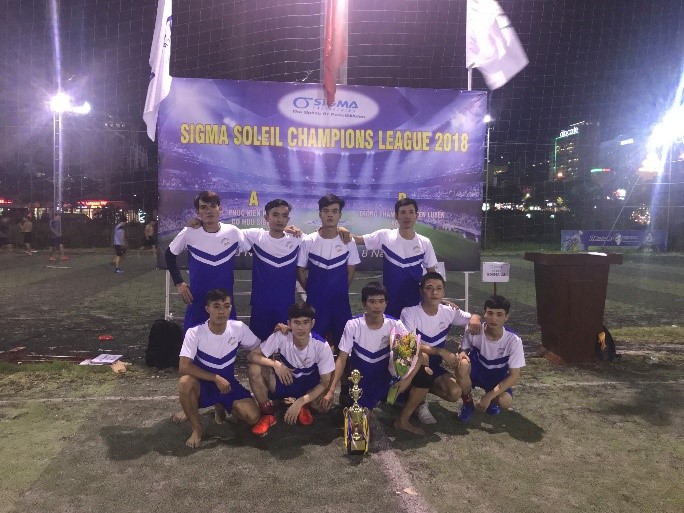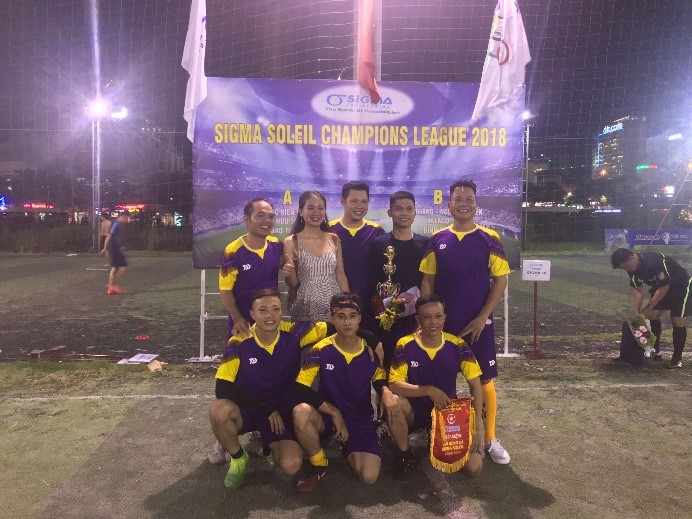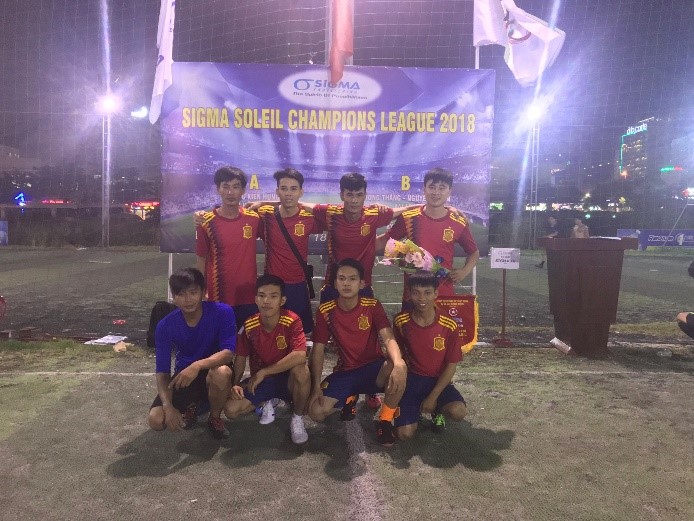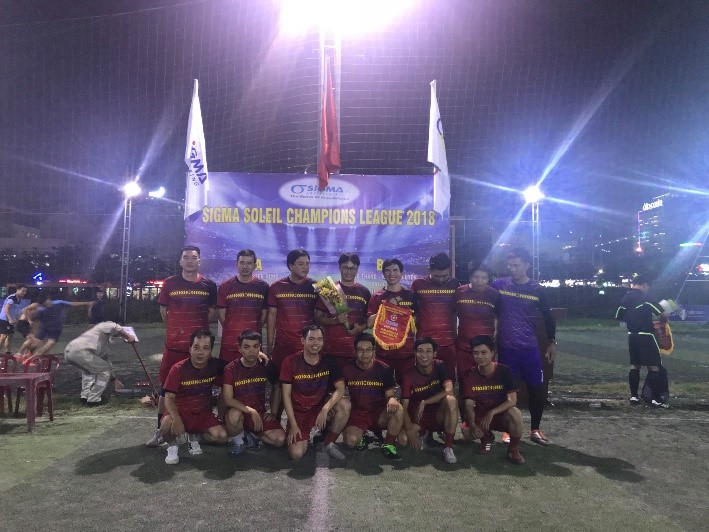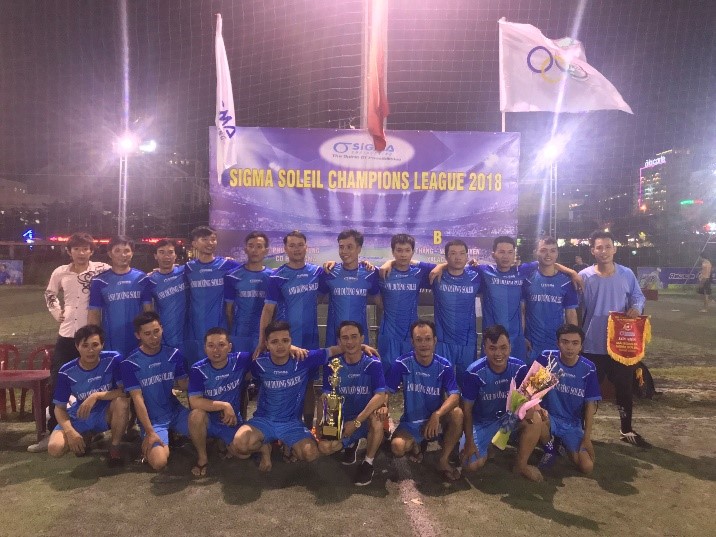 The teams participated in Sigma Soleil Champions League 2018
With people playing football tournament, this is the league they most looking forward to in the year. Following the successful completion of the Sigma Alphanam Champions League, this year's tournament continues to be welcomed and anticipated. This year's audience was crowded, filled with Harmony. Many people in the area have been surprised when the football tournament at Sigma is so great. The members in the tournament are technicians, workers, team members are working at the Wyndham Soleil Da Nang project - those are always full of enthusiasm and intense passion with the ball.
Teams within the league win the deciding round in a round-robin round. Three teams are ranked in group A named Phuc Kien Hung, settled Sigma and Bao Thuan while other teams are included in Group B, including TT-NL, Xalaco, Binh Tien and Sigma engineers.
With the coherent, definitive but lacking luck, the "green cavalry" of Binh Tien, Xalaco and Phuc Kien Hung team had to stop in the group stage. While TT-NL and settled Sigma made their name in the finals, Sigma and Bao Thuan created a great performance in the third- prize competition with a rain of goals. With nine goals in favor of Sigma engineers, they were confident to bring back the bronze medal of the season.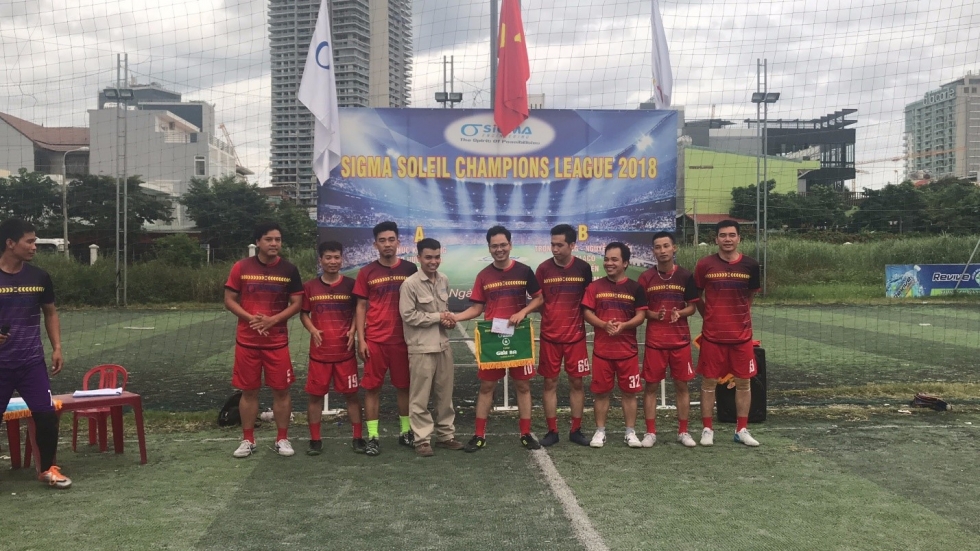 The bronze medal belongs to the Sigma Engineers team
The final match between the two teams settled Sigma and TT-NL took place with intense tension chase. Both teams own the best striker, pursuing a full-fledged attack with a total of seven goals scored. Le Van Lam - The TT-NL goalkeeper was called David De Gea of ​​the league with the breakthrough defense. At the end of the match, the "blue guy" settled Sigma had to subdued before the powerful shot from TT-NL and temporarily satisfied with the silver medal of the season.

Run of the season: settled Sigma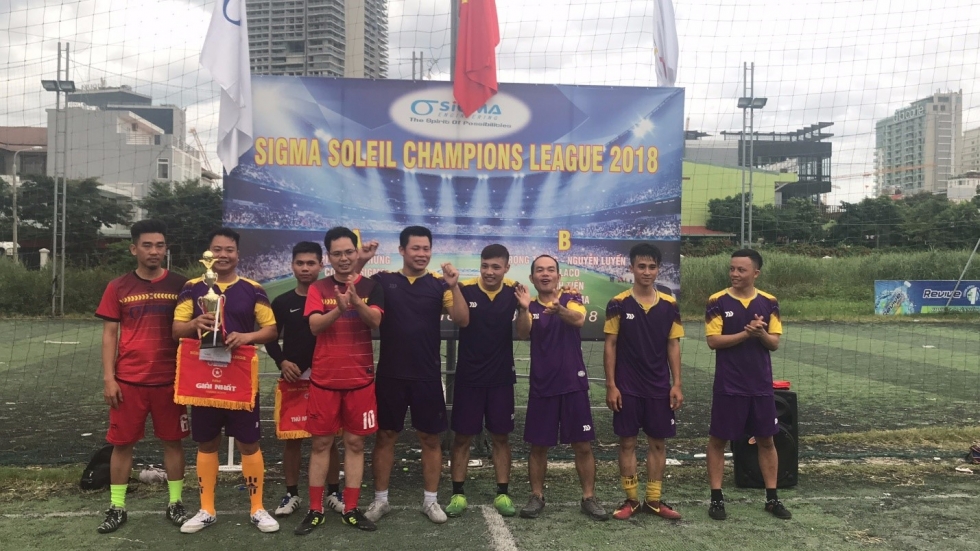 The champion of Sigma Soleil Champions League: TT-NL
This year's Sigma Soleil Champions League has been successful with the title of champion of the season - the "black horses" from TT-NL. In addition to the attractive play techniques, the Sigma guys also express the spirit of "fair-play" with a professional style.
We wish the spirit of sport at Soleil project, and other projects of Sigma across the country in general will always intense, improve motivation and solidarity to work to bring the project to success.