The contest is organized to encourage and motivate businesses to actively invest, train and improve skills for workers. This is also an opportunity to commend the workers with "golden hands" who are creating modern, great and small works in the country day and night. With 16 years of experience in the field of M&E installation and construction, Sigma has obtained the certificate of excellent works with the following content groups: Electrical and Drainage installation.

The Competition for skilled workers 2020 for the first time, organized by the Vietnam Association of Construction Contractors, is an important milestone for the Construction industry. A special feature of the Competition compared to many vocational contests at previous vocational training schools is the organization of real-life exams at the construction sites. The exam products are tested and put to use in practice.

The contest attracted nearly 300 skilled workers from 24 prestigious construction companies of the current Vietnamese construction industry, from leading brands in the construction industry such as Song Da Corporation, Vinaconex Corporation, Phuc Hung Holdings, Xuan Mai Investment and Construction Company, Coteccons, Delta Hoa Binh, Ricons, Newtecons, Visicons, Sigma, Ecoba, Eurowindow ...

After a serious and objective working process, the jury of each exam profession consists of experienced experts who have marked and selected outstanding candidates to award prizes. Rated as one of the typical enterprises, gathering the best contestants, 5 typical workers of Sigma Engineering JSC - the leading M&E construction unit in Vietnam has been honored at the ceremony.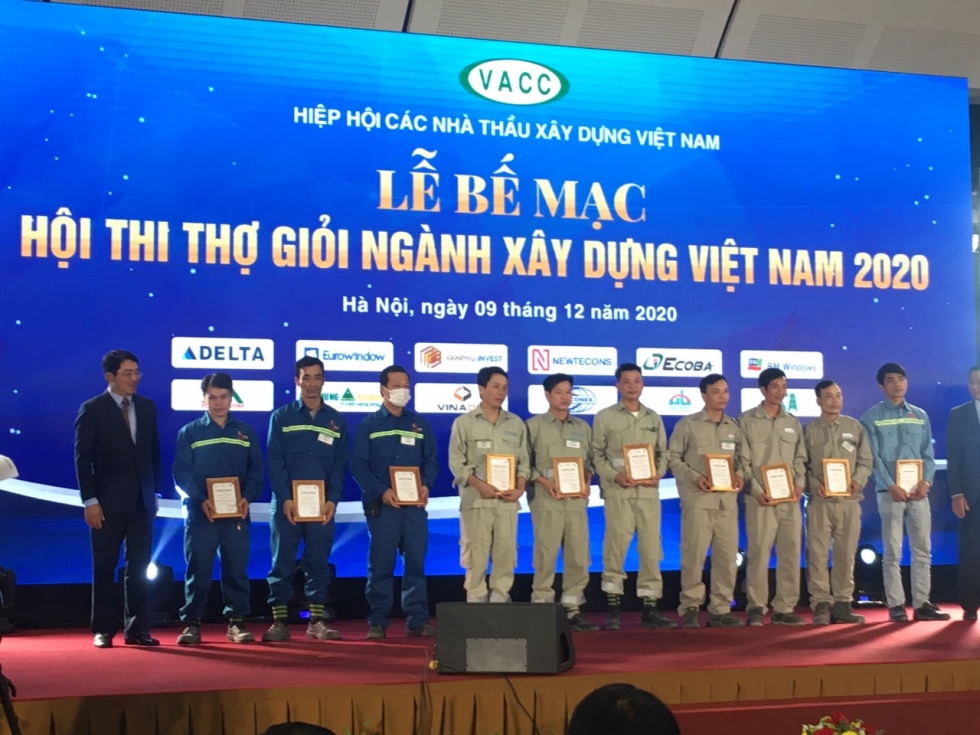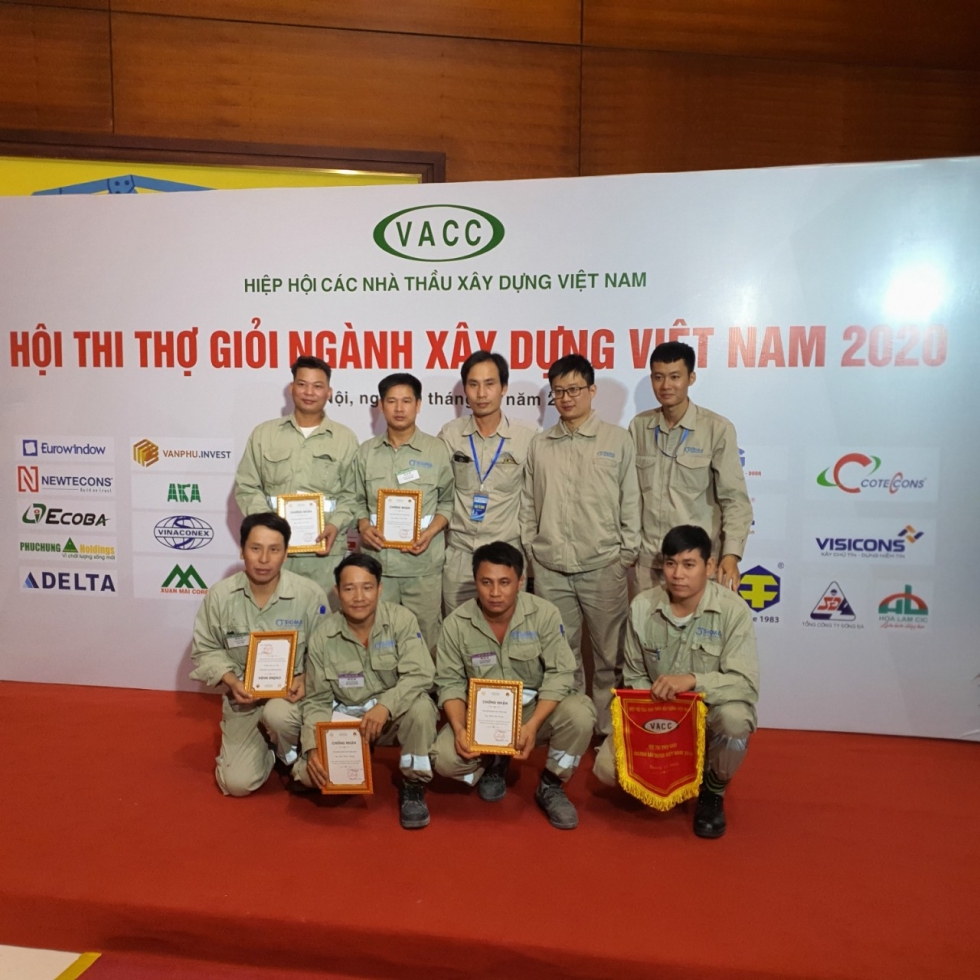 The representative of Sigma contractor was honored at the ceremony

At the contest, 5 Sigma's skilled workers have excellently achieved "Certificate of excellent mechanics in the construction industry 2020" with the exam of water supply and drainage installation and electrical systems execution partly proving "quality" and "workmanship" of workers who are working at Sigma. Certifications and gifts were given immediately by the Association of Vietnamese Contractors as an encouragement present, helping individuals continue to improve their skills to go further.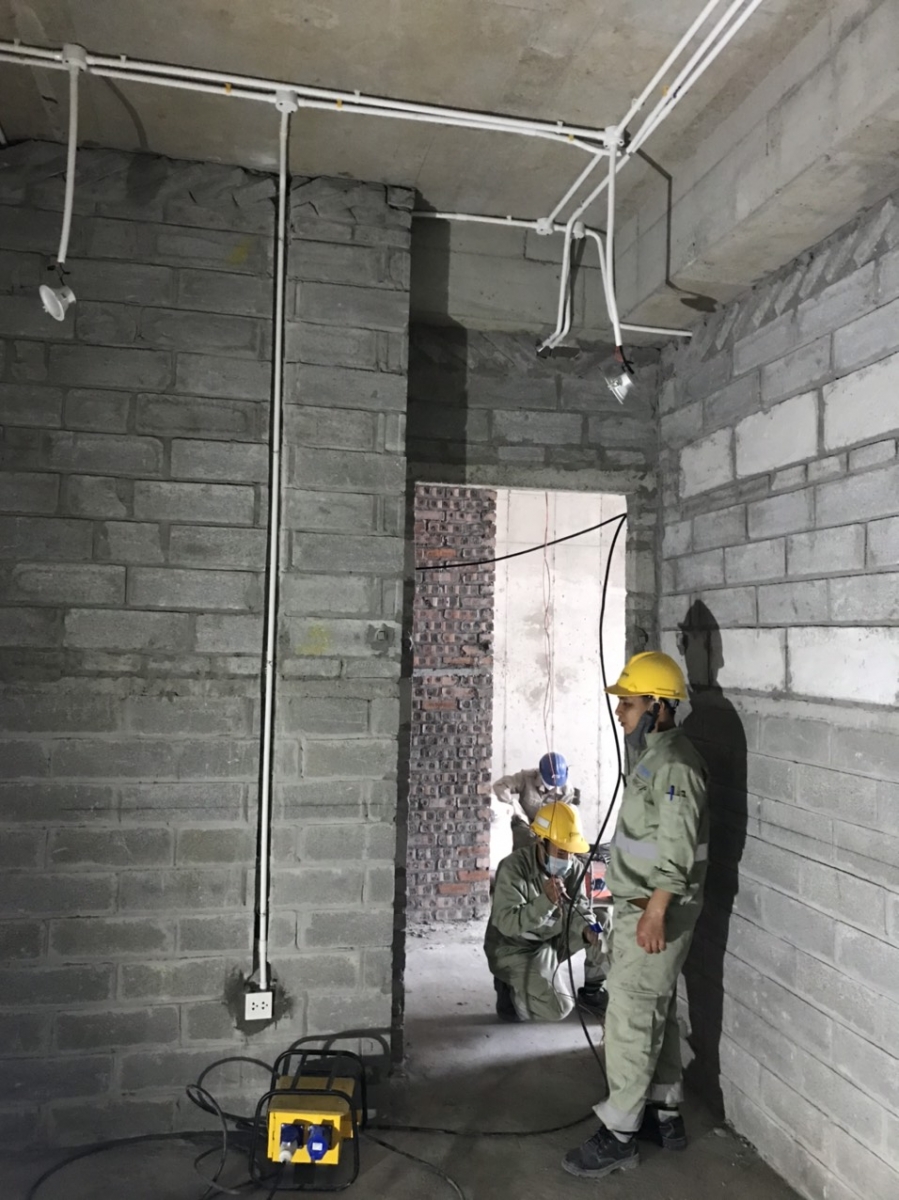 Sigma workers at the competition
The contest for skilled workers in Hanoi in 2020 has ended successfully, thereby creating an exciting emulation atmosphere in the movement of "reviewing theory, practicing skills, exam for skilled workers" of the Capital's employees. At the same time, contribute to raising social awareness about the role of occupational skills of workers in the effective application of new technical solutions to production and life, contributing to increasing labor productivity ; helps production and business enterprises increasingly develop, create a harmonious and stable relationship in the business, bringing benefits to enterprises and employees. Thereby, affirming the role of Trade Union organizations in production and business, for the development of enterprises and the life of workers.