List: Top 5 Most Reputable M&E Contractors 2020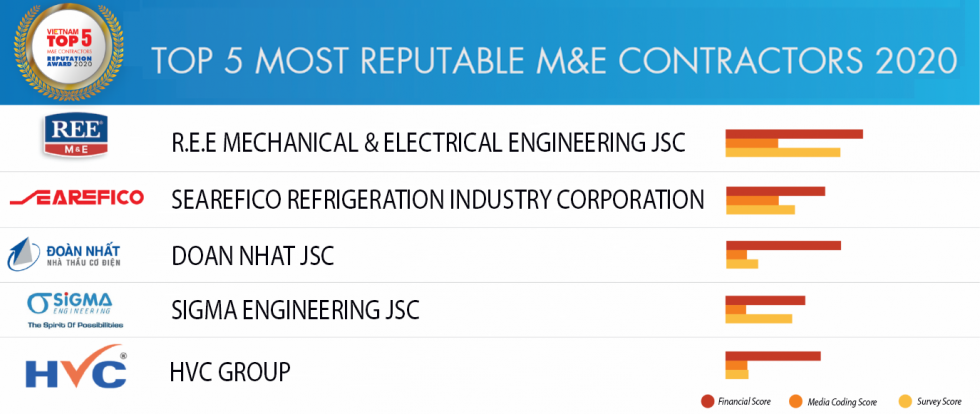 Source: Vietnam Report, Top 10 Prestigious Construction Material Companies in 2020, May 2020
Based on the very rapid development stage in the period of 2017-2018, Sigma, like many other contractors, was in the spiral of the real estate market in 2019 when it suddenly "stopped". This led to a decline in the supply of construction materials industry, reflected in the number of approved projects significantly reduced, including several issues such as: legal procedures, implementation process, public clearance ...
Figure 1: Difficulties in implementing projects, affecting business and production activities of enterprises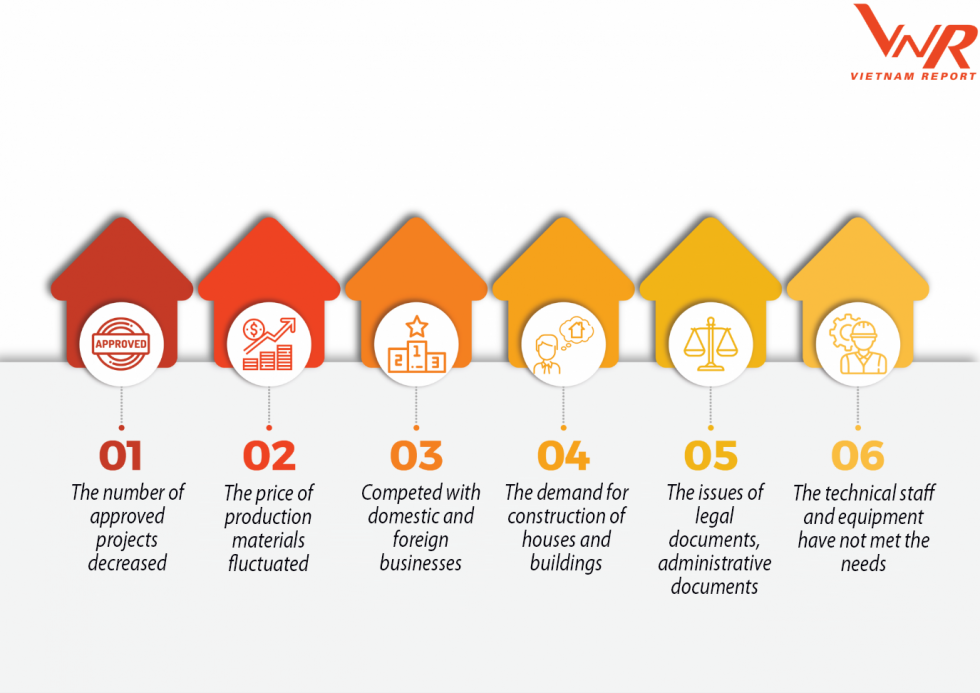 Source: Vietnam Report, Survey of enterprises of the construction material industry in 2020, February 2020
Figure 2: Forecast on the business situation of construction enterprises in 2020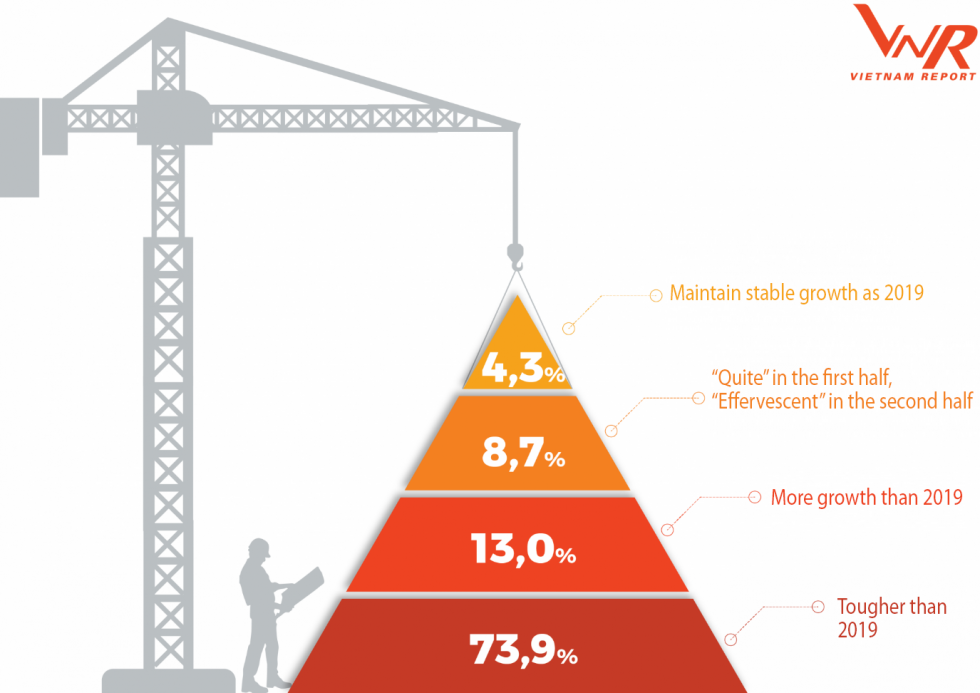 Source: Vietnam Report, Survey of construction material enterprises, February 2020
Although the prospect of the M&E industry this year is not very positive, it is also necessary to recognize objectively that this is the period when the market self-adjusts, towards restructuring. In other words, the market selected the inappropriate factors in order to develop towards a more transparent and professional manner. To overcome this period of "deepening", enterprises need to have specific and flexible business strategies.
It can be said that the COVID-19 epidemic in early 2020 is considered as a "test" for businesses in general and for businesses in the M&E industry in particular. Sigma, the leading company in the field of M&E installation and construction, with strong financial strength, still maintains its market share, on the contrary, small and competitive enterprises have narrowed the market, some of them have to close because of lack of job security and human resources. Therefore, the top priority for contractors this year is to maintain the "pie" market share through ensuring good efficiency, quality and progress of existing works.
For Sigma, the year 2020 marked an important milestone and was a pivotal year when Sigma started implementing renewable energy projects and boosted activities in the field of factories, industries and auxiliary ... ensuring absolute satisfaction from customers.
As an honorable enterprise in the Top 5 prestigious M&E Contractors in 2020, Sigma is proud to increasingly affirm its position in the market, committed to bringing quality products, class and care services. Customer care professional, most thoughtful. This shows Sigma's persistent struggle and unwavering bravery in the process of accompanying the country's socio-economic development. The success of Sigma today will be an important steppingstone for a growth spurt in the future, not only enhancing the position in the country but also opening the direction of development in the international market more effectively.