Over the years of successive publication, the Ranking of Top 10 prestigious Real Estate - Construction - Building Materials companies is the result of independent research and evaluation of the Vietnam Report. The companies honored in the list are all effective and experienced representatives, have positions in the industry, have positive contributions to the overall development of the industry is a brand trusted by many people in the market.

It can be said that in 2020, the Vietnamese economy as well as the global economy will be heavily affected by the COVID-19 pandemic. In that difficult context, Real Estate - Construction - Building materials businesses took advantage of opportunities to restructure and change investment strategies. But to develop and grow in the post-COVID-19 period, it is required that businesses in the industry have professionalism, stable financial capacity, and continuously improve product quality, thereby continuing to contribute to building brand reputation.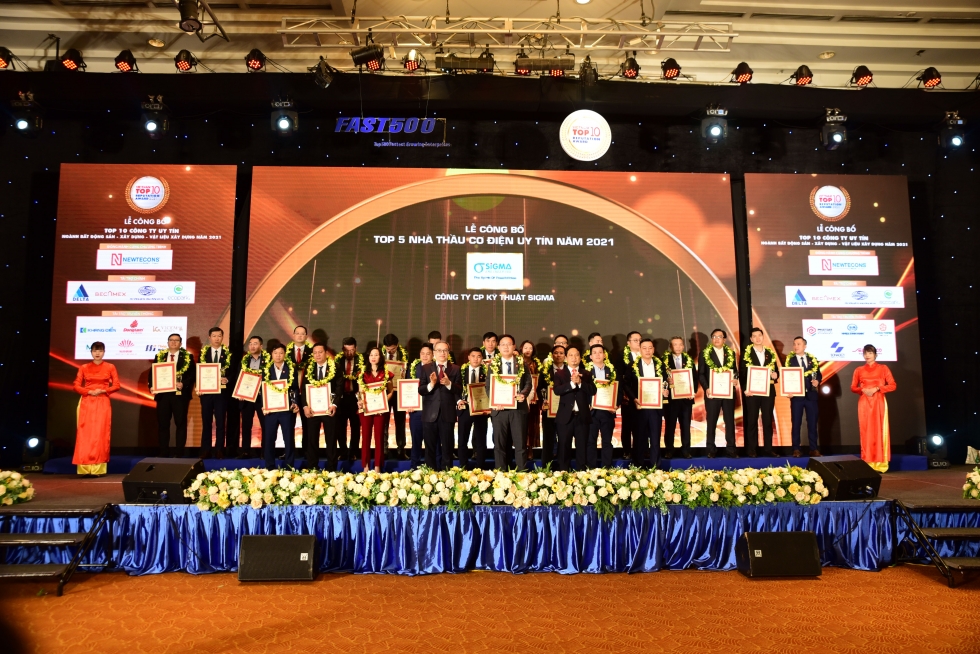 In that context, Sigma Engineering Joint Stock Company has always been the leading unit in the field of supplying, installing, and executing M&E services. Over 16 years of continuous growth and development, Sigma has affirmed its steady direction through a series of projects: factories, complexes of commercial centers and offices of Grade A, airports, hotels, resorts, international schools, and hospitals, ... ensure absolute satisfaction from customers.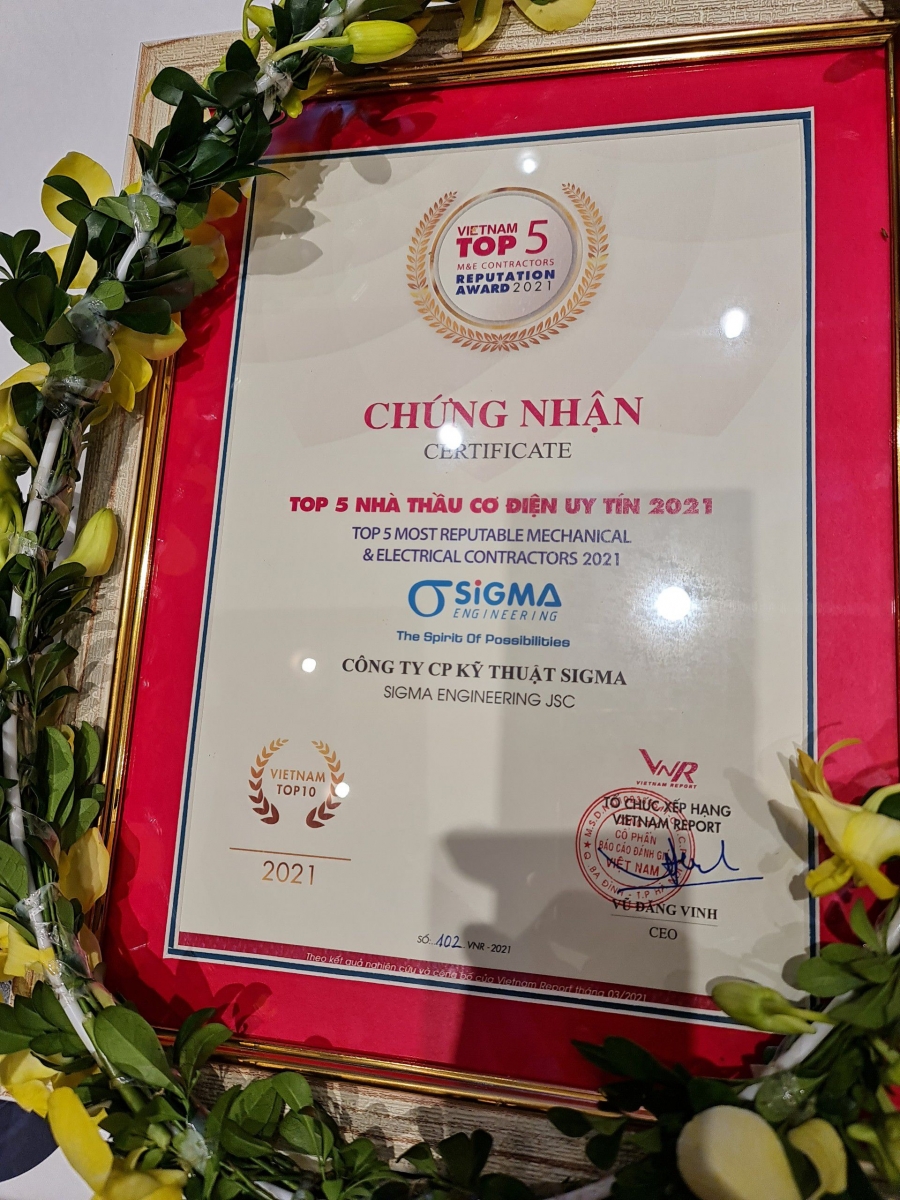 Sigma - Top 5 Prestigious M&E Contractors 2021

As an honorable enterprise in the Top 5 prestigious M&E contractors 2021, Sigma is proud to increasingly assert its position in the market, to providing quality products, classy and professional and attentive customer care services. This shows Sigma's persistent striving and steadfast courage in the process of accompanying the country's socio-economic development. The success of Sigma today will be an important steppingstone for a growth spurt in the future, not only enhancing the domestic position but also opening the development direction in the international market more effectively.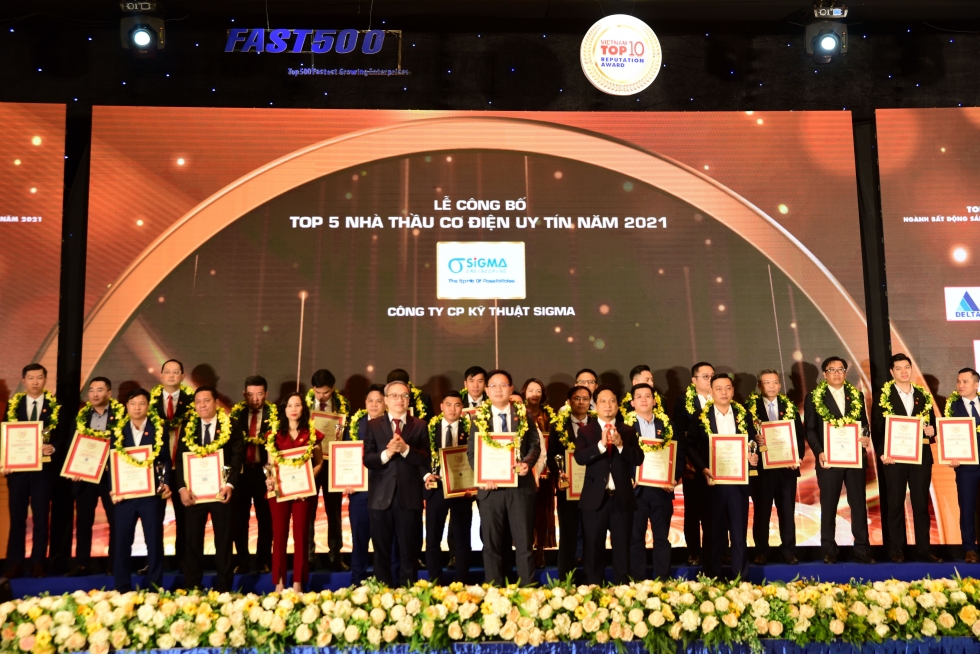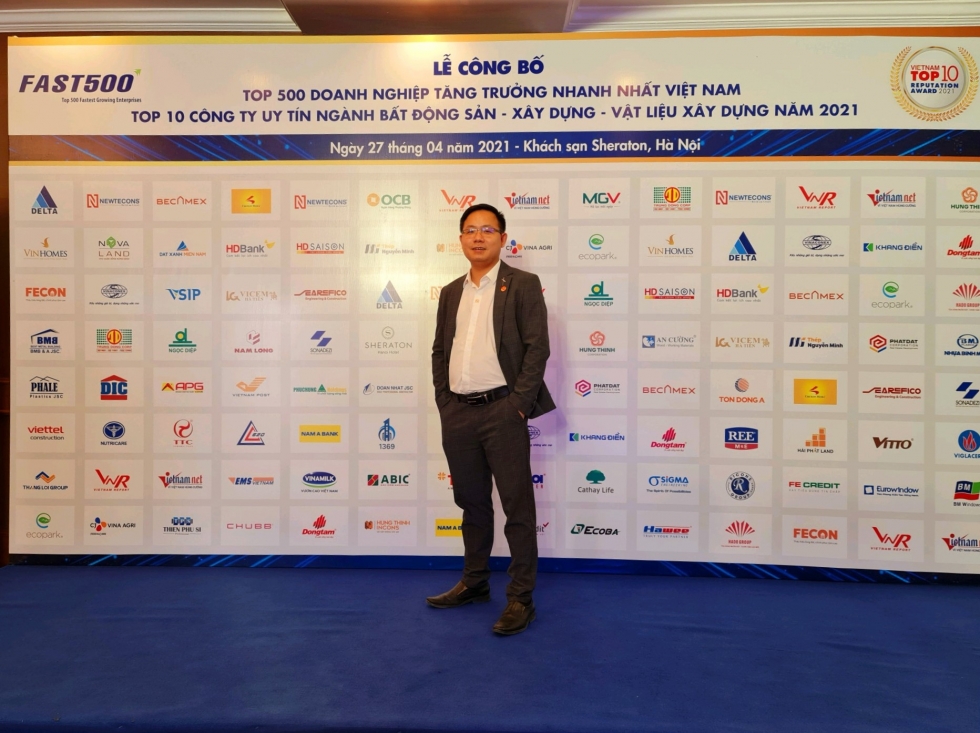 Mr. Nguyen Ba Long, the representative of Sigma Company, attended the ceremony
The ceremony took place successfully with the participation of leaders of the Ministry of Information and Communications, leaders of the Department of Finance and People's Committees of provinces/cities, local economic experts and abroad, prestigious press and media agency and more than 300 representative representatives from large enterprises in Vietnam ... Vietnam Report evaluates the enterprise ranking based on criteria of revenue, profit, total assets, growth rate, employee size and media reputation were also used as additional factors for the assessment.

The rankings are built with the desire to improve the reputation and brand of the business, assist businesses in attracting resources, access new business opportunities through increasing the trust of partners, investors, helping businesses improve their competitiveness and develop sustainability in the context of deeper and deeper economic integration.