The first series of the 11th round is the confrontation E1 - S on field 1 and E3 - M&S on field 2, both matches consume a lot of ink and predictions with side information before the ball rolls. Welcoming S at the top of the table with a strong lineup and impressive winning streak, E1 faced a lot of difficulties at the beginning of the match, they conceded a goal early in the first minute in a close game, and fierce dispute of the players. But with experienced players in hand, E1 still calmly redeployed the attack, along with the timely shine of the stars, E1 scored 2 consecutive goals to take the lead before S before the end of the first half. Entering the second half, with a 1-goal lead, E1 actively gave up the game and waited for mistakes from S players. With a tight match and sharp counter- attacks, E1 scored consecutive goals, ending the match with a 5-2 victory over S, E1 surpassed S on the chart to rise to take the first position. On the 2nd field, with the high performance and spirit of the players, M&S promises to cause a lot of difficulties and surprises for E3. In a day of focused and steady players, E3 didn't give M&S a chance to get what they needed, they won 3-1 over M&S and kept their hopes up for a medal-contested spot in SCL-2022.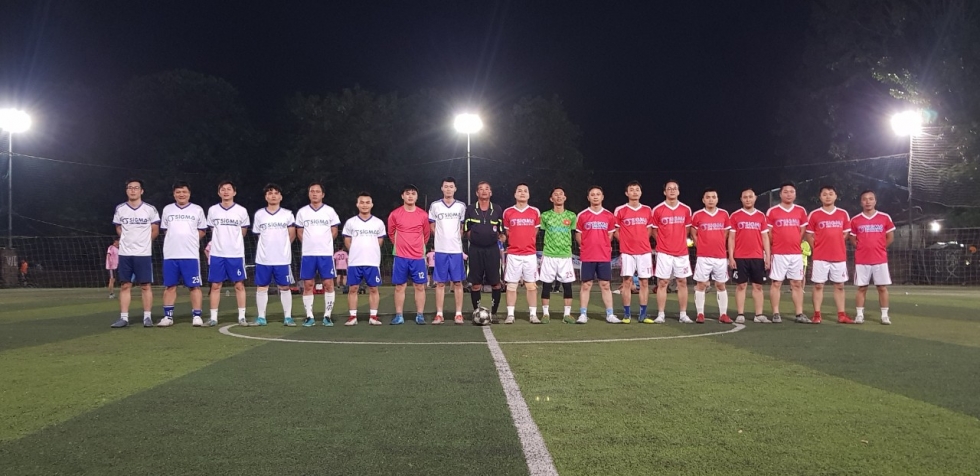 The focus of the 11th round was the confrontation between E1 and S
In the next series of matches E2 - M1 on field No. 1 and M2 - M3 on the field No. 2, when the side No. 1 witnessed an internal battle between players, a "practice kick" of M3 with an easy victory 5-3 before M2, then on the 2nd field, the "6-point" match E2 - M1 is also a remarkable highlight of this round. Both teams entered the field with great determination to win all 3 points to continue chasing the teams above. The match was dramatic and fierce right from the beginning, the exciting score chase took place right from the first half. With better use of opportunities, E2 entered the break with a 2-1 lead at the end of the first half. Entering the second half, with many missed opportunities to score goals to increase the gap, E2 was under a lot of pressure to find an equalizer from M1 in the last minutes of the match. With a very high determination not to let the opponent pass, M1 got what they needed, a 2-2 equalizer in the last minute of the match. The match with an inconclusive score line reflected the true situation of the match, but this brought regret to both E2 and M1 because the gap between them and the medal dispute group became more and more distant as SCL- 2022 only 3 rounds left.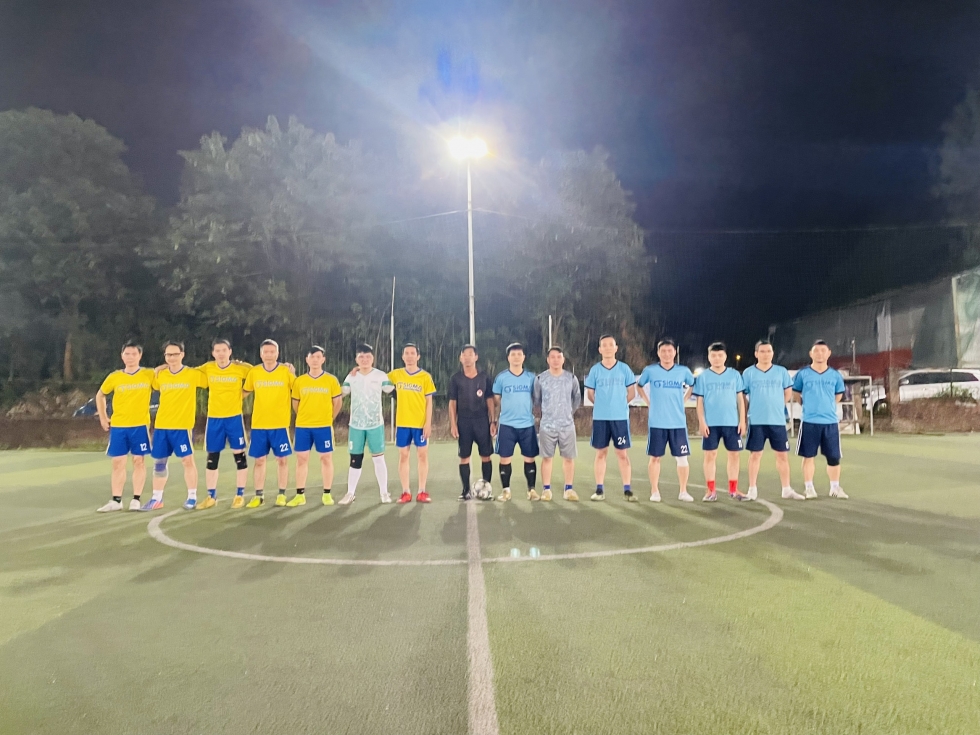 The match between E2 and M1 was also a remarkable highlight of the round
Here are the details of the match results, rankings, Top scorers in round 11 and schedule for round 12 of the SCL football tournament 2022: